First Resource Management Group Inc.
Sophisticated forest management
Business View Magazine interviews Phil Green, CEO, and Yves Vivier, GM, of FRMG for our focus on the Forest Management Industry in Canada
Forest management plays a significant role in the overall timber value chain. Its purpose is to promote and achieve the three pillars of sustainability: economic, social and environmental. Most companies in the forest industry run their own forest management departments. First Resource Management Group (FRMG) is changing this by offering forest-management-as-a-service (FMaaS). This unique service leverages a team of specialized forest experts to deliver sophisticated forest management services to the forest industry. These services benefit companies large and small.
As a contract forest manager for forest tenure holders, the company oversees close to a fifth of all the area of undertaking (harvestable forest) in Ontario, establishing them as a critical partner for forward-thinking timber companies in the area. The company also provides other specialized forest management and information services from coast to coast with its SkyForestTM technology, which uses satellites to provide detailed information about forests. Yet, as Phil Green, CEO of FRMG, acknowledges, they have bigger ideas to bring to market to continue fulfilling their mandate of getting the right wood to the right mill at the right cost, while playing a role in tackling sustainability and climate change.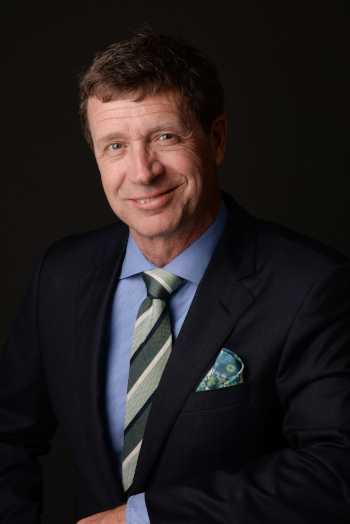 "The idea for the company started close to 18 years ago," says Green. "At the time, I was impressed with the work foresters were doing, yet puzzled that unlike other professions like engineering and law, foresters didn't generally work in the equivalent of engineering or law firms; but in woodlands departments of mills, or government." Green saw this as an opportunity to bring together forestry professionals and supply the industry with specialized services, so timber companies could focus on getting wood to their mills. He recalls, "It took around three years to get buy-in from the clients we spoke with, and the company was officially launched in 2010."
The company's initial contract was managing the Timiskaming Forest on behalf of the Timiskaming Forest Alliance Inc. (TFAI). Since then, it has grown to provide forest management on eight Ontario forests. "Our original intent when starting the company, which still serves as our guiding principle, is enshrined in what we call our three theses," explains Green. "Enable mills to delegate forest management to a team of full-time forest management experts, attract and encourage young upcoming foresters to pursue a career in forest management, and third, enable us to spot new opportunities to bring innovative products to market, like SkyForest."
Creating a specialized "practice" for foresters has created a niche market for FRMG that has steadily gained traction over the years. "Across Canada, there is a legal requirement to manage forests and the benefits society derives from them," says Yves Vivier, VP, Forestry at FRMG. "Although most people think forest management is just about harvesting and planting trees, it is a delicate art of balancing the economic, social, and ecological value and benefits forests provide, which is what we do."
FRMG's commercial services might be targeted at mills, but the company's scope of work is much broader than just managing the volume of timber going into the mills. "We are not managing cubic meters of timber going into a mill," says Vivier. "We manage actual forests including tree species, habitats, and the entire forest ecosystem to ensure the forest stays healthy over the next 100 to 150 years."
The company uses sophisticated tools for modeling, including spatial modeling software from companies like Remsoft, that measure and evaluate the economic, social, and ecological benefits that forests provide to society. FRMG also relies on its own proprietary patented technology, SkyForest.  "With SkyForest, we take satellite images from partners like Planet Labs that capture every tree on the planet every few hours, including on cloudy days," explains Green. "We then process and package that data into a data product that gives our clients a wide range of forest inventory information."
The company provides this inventory data across Canada to clients like the government of Saskatchewan, ensuring they have current information to operate competitively in a fast-moving market environment.
FRMG's corporate setup places all its forest experts within a consultative and highly integrated environment. When forest experts join the company, they find other experts within their field or adjacent fields to bounce ideas off, which is not as common for foresters working for industry or government. "When a forester joins FRMG, they have the opportunity to work with other foresters in a job where others elsewhere frequently work in isolation," says Vivier. "They are also working across a forest area the size of a small European country, allowing enough space to grow professionally and experience different aspects of forest management."
Green adds, "Usually, if you join a forest management unit in a larger company, you are destined to either remain in that unit for the rest of your career or grow into another career field. What we see at FRMG is young foresters coming in and becoming specialized in areas like silviculture because they have lots of room to grow in that area." Such growth opportunities have also made it easy for the company to recruit while the rest of the industry struggles to find qualified personnel.
FRMG's customer base is primarily Crown land license holders, with a small percentage of work going to private landowners. This focus on licensees is driven by the governance structures around public (Crown) land. "In Ontario, the Crown Forest Sustainability Act is a detailed piece of legislation designed to guarantee the sustainability of forests," explains Green. "Companies come to us seeking help in managing all these obligations."
Part of that FRMG package is to avoid licensing delays that plague many mills that rely on limited internal forest management resources. "With lumber prices currently at an all-time high, any small delay can translate into massive lost revenues for a mill," says Green.
The company also works with private land clients looking for forest carbon services. Unlike Crown land licensees, private clients seek help from FRMG to plant trees in fallow farmland. "This year, we are planning to plant half a million trees on private land as part of Forest Ontario's 50 Million Tree program," Green reports. So far, the company has leveraged similar projects to create a staggering 77,000 tons of carbon offsets. "We are hoping to expand this side of our business because of the obvious (climate change) need across the world," he adds.
Achieving these ambitious goals is certainly not going to be a solo act for FRMG, as both executives admit, with the company relying on key partners for support. "Heritage Reforestation Inc. is one key partner we rely on when planting trees on private and Crown land," says Vivier. "They will play an integral role in helping us achieve our objective of planting ten million trees by the end of the summer planting season this year."
FRMG will need all the help it can get, given the growing issues surrounding climate change and the public's general concern about sustainability, plus a move away from plastics, and the heat of the lumber market. Green notes, "Part of our business is coming up with new methods and new technologies to address these critical concerns. We see significant growth in the forest management sector and the use of satellites for monitoring and mapping forests."
The company is also relying on high-resolution and up to date SkyForest data to feed into models for sustainability of forests. "We are using SkyForest data to project and forecast the quality and health of forests to understand how they will look over time," says Vivier. "By using these types of tools and technologies, we hope to play a role in managing and even tackling some of the difficult challenges that humanity will face in the next decade, including climate change."
AT A GLANCE
First Resource Management Group (FRMG)
What: Provider of specialized forest management services
Where: Headquarters in North Bay, Ontario
Website: www.frmginc.com
Remsoft – remsoft.com

A global planning and optimization software leader, Remsoft helps forestry organizations maximize data intelligence to plan with precision, act with confidence and adapt to change. Our software uses optimization modeling, AI, and business intelligence to improve decisions and outcomes across forest and supply chain management.