Taziki's Mediterranean Café
The good life
Business View Magazine interviews Keith Richards, owner of Taziki's Mediterranean Café, as part of our focus on best practices in the restaurant sector.
Keith Richards has been in the restaurant business since he was 18, but he only found out what he really wanted to accomplish within it some years later when he and his wife, Amy, were on a three-week getaway to Greece. It was there that he discovered the concept of Eudaimonia, a classical Greek word that is commonly translated as "happiness," but perhaps is better described as "the good life." Key to living the good life, according to the Greek philosopher, Aristotle, who introduced the idea of Eudaimonia over two millennia ago, is sharing a great meal in the company of people one loves and respects.
It was also in Greece that Richards fell in love with a small café, where good food and good company were the catalysts for providing the deeper, richer, and more meaningful happiness that Aristotle had earlier described, and that he now hoped to recreate in America. "After our trip, I wanted to open up a little Greek café, similar to what we had experienced," he recounts. "Of course, we had no money, but that didn't stop me. We ended up taking an equity line of credit on our house. We had $50,000 and we had to make it work – failure was not an option."
On the contrary, over the years, Richards' gamble has proved to be a consummate success. "I created a menu and we found a 1,100-sq.-ft. spot in Birmingham," he continues. "I knew night would be a challenge, but I knew I could get the guests in at lunch. I was a café manager at a white tablecloth restaurant in Birmingham, so I had a good following of guests who appreciated my hard work and knew that I was going to give them great service." Richards also had a host of imaginative Greek and Mediterranean recipes for grilled meats, gyros, sandwiches, soups, salads, and original sauces made use of simple, but wholesome and tasty ingredients.
"It took us about three months to build the store out and we opened our first location in 1998," says Richards. "We starting getting guests asking us to build another store closer to their homes, so we opened our second location in 2002; it was a little larger – 2,800 square feet. A lot of the stuff, I did myself. My dad and my brother and mom and sister always pitched in. They either painted or ran wiring; doing whatever they could do to help the cause."
That same year, Amy became pregnant with what turned out to be the couple's first set of twins. "So, we had two restaurants going, and then our guests requested that we come further south. So, we did that. We opened our third restaurant in 2005 and she was pregnant again with another set of twins." With a growing family to take care of and three restaurants to run, Richards decided to focus on what was already a very full plate, and he says that he "blew the whistle" on further expansion. However, in 2008, he began responding to several interested partners, who wanted to help him grow the Taziki's brand. "We found the right partner to do that – it was actually a local restaurateur in Birmingham. So, with that, we started our license agreement, and we've grown and we've grown. Then we turned into a franchise company."
Today, there are 83 Taziki's Mediterranean Cafés across
16 states – a combination of franchises, Taziki's-owned restaurants, and joint ventures. And Richards reports that number could grow by 20 units by the end of this year. Some of the company's franchisees are already in the restaurant business and want to add to their portfolio of brands, and some have never run a bistro of any kind, before. But they're all drawn to Taziki's because of the food. "They taste the food," Richards exults. "That's where they get the thought: 'Man, I would really love to have a Taziki's in my backyard.'"
Richards vets each aspiring franchisee, himself, making sure to find the right fit before awarding a franchise or a territory. "We're going to be friends or enemies for the rest of our lives," he explains, "preferably friends and partners." New owners then go through an eight-week training program in Birmingham learning the basics of the Taziki's system, "from how we wash dishes, to how we run our POS system, to how we market," he adds. "Then we do an assessment a few times a year to make sure that they're staying on track. If we see challenges, let's say sales are stagnant or declining, we reach out to our marketing department and we look to see how we can develop the market by getting the name out there –  food drops, guerilla marketing, knocking on doors – to let them know that we are here. But, we don't micro manage them; we allow them to do their job. As long as they adhere to the Taziki's standards, we let 'em keep on keeping on."
But the main focus is always on the food – an essential part of fostering Eudaimonia. To ensure consistency, the company regulates its staples, like lamb and chicken, "to make sure they stay in our Taziki's profile," Richards says. "We have spec items that you can't stray from. We like to tweak it and change it up a bit, but we don't go crazy. We want to make sure that we retain all of our guests and keep it as consistent as possible. 90 percent of our menu is still original." And to make sure the food is always fresh, Richards sees to it that everyone in the system has a relationship with a local vendor. "We love local produce," he states. "And we try to keep it as local as possible."
In its further devotion to providing its guests the very best in healthful ingredients, Taziki's Mediterranean Café was the first franchise to become Responsible Epicurean and Agricultural Leadership (REAL)-certified, a designation it has held since the first store opened. The United States Healthful Food Council developed REAL to be the trusted, nationally recognized mark of excellence for food and foodservice operators committed to holistic nutrition and environmental stewardship. The goal of REAL certification is to affect change in the food and foodservice industries by providing market-based incentives to increase the profitability of more healthful and sustainable food and beverage. To become certified, Taziki's Café had to go through an analysis of its restaurants, cooking processes, product sourcing, and nutritional options.
Over the last several years, Richards has also expanded the brand's philanthropic endeavors by creating the Herbs Offering Personal Enrichment (HOPE) program in Birmingham, an initiative in which special-needs children grow fresh herbs – the basil, parsley, rosemary, cilantro, and oregano – used in Taziki's local restaurants. "We buy from the HOPE garden as our vendor," he explains. "After school, children are paid to come out and tend to the garden." The company also hires special-needs employees in all of its corporate-owned locations.
In the crowded and competitive "fast casual" restaurant sector, Richards believes that besting the competition is accomplished by first finding the right location for each new Taziki's Café, and then sticking to the basics that has, so far, brought Eudaimonia to himself, his family, and his patrons. "We're going to follow the recipes, be consistent in our product, and then we've got to give them better service," he asserts. "If we don't do those things, then shame on us – we've let them go to the competition."
Check out this handpicked feature on HuHut Mongolian Grills – Create your own Asian Stir Fry.
AT A GLANCE
WHO: Taziki's Mediterranean Café
WHAT: A fast casual restaurant featuring Greek and Mediterranean fare
WHERE: Birmingham, Alabama
WEBSITE: www.tazikiscafe.com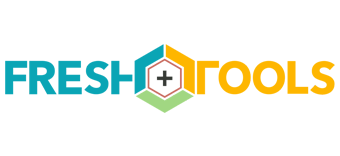 Fresh Technology – A Birmingham, Alabama-based company that provides restaurants with data management systems to improve kitchen efficiency, lower food and labor costs, and help owners better understand consumer behavior. In addition, its training and technology platforms are used by over 6000 restaurant employees across the country. – www.fresh.technology