Nevada Dispensary Association
Growing the Cannabis Industry in Nevada
By: Riana Durrett, Esq. Nevada Dispensary Association, Executive Director
The history of cannabis legalization in Nevada has unfolded over more than two decades. While medical cannabis was legalized in Nevada in October 2001, it took the dedication of a number of legislators, stakeholders, and entrepreneurs more than a decade seeking to decriminalize, develop, and regulate the industry to create a mechanism for legal sales in the state. In 2014, legislation sponsored by Senator Tick Segerblom was signed into law, allowing for a limited number of dispensary, production, cultivation, and laboratory establishments to begin operation in Nevada. In response to this legislation, Nevada Dispensary Association formed and currently represents the majority of dispensaries in the state, setting out with a mission to develop and promote best practices among Nevada dispensaries, as well as supporting the efforts of cannabis establishments to provide high quality, safe cannabis to Nevada's consumers.
The NDA's board is comprised of respected industry leaders and owners of cannabis establishments in Nevada, including: President Tisha Black, Esq.; NDA Secretary and Inyo Fine Cannabis owner, David Goldwater; Treasurer and co-founder/CEO of Oasis Cannabis, Ben Sillitoe; NDA board member, philanthropist and chairman of The Grove board, John Ritter; and NDA board member and General Counsel to Tryke, Brett Scolari, Esq. Today, NDA concentrates its main efforts on cannabis industry advocacy, government affairs, public relations, and developing cannabis industry education resources on a variety of subjects.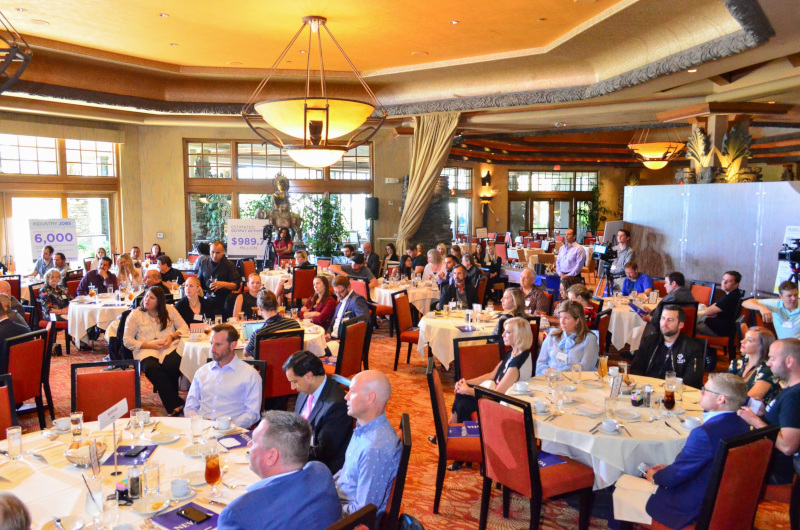 Over the course of the legislative sessions since NDA formed, the association has acted as the industry's main advocate, informing legislation that creates common sense regulation and growth in an industry that recorded $639 million in sales in the 2019 fiscal year. As a part of its government affairs initiatives, NDA was proud to contribute testimony to the Governor's Advisory Panel in advance of Assembly Bill 533 becoming law, which calls for the creation of a Cannabis Compliance Board (CCB) and a Cannabis Advisory Commission (CAC). Modeled after Nevada's world class Gaming Control Board, the CCB will include five experts without pecuniary or financial interests with experience in fields ranging from finance/accounting to law enforcement, medicine, compliance, and cannabis. The CAC will consist of several standing members, such as the Director of the Department of Taxation, as well as eight appointed positions to be filled by people with expertise ranging from industry experience to experience in public health.
The CAC members will have the ability to consider issues relating to the industry, as well as share their recommendations with the CCB. Governor Sisolak has already appointed Nevada state and federal government affairs expert Tyler Klimas as Executive Director of the CCB and the remaining positions will be filled before July 1, 2020, after which the CCB will assume the functions of the current Department of Taxation's Division of Marijuana Enforcement. In addition to its government affairs work, as the clearest voice of the industry, the NDA regularly hosts stakeholder information summits. These summits include the pair of policy summits held in Las Vegas and Reno in spring 2018—which featured talks by law enforcement, educators, government officials, and stakeholders—as well as the fall 2018 Marijuana Economic and Fiscal Benefit Analysis presentation and press conference by RCG Economics.
The Nevada Dispensary Association has hosted and participated in multiple fact-finding missions within the U.S., as well as Canada. The NDA also facilitates and hosts establishment tours for political representatives, stakeholders, press, and others. And, in an effort to perform outreach to communities disproportionately impacted by the war on drugs, the NDA recently partnered with Black Joy Consulting to present a free community education program highlighting small business opportunities with talks on ownership, regulatory structure, licensing, commercial lending, branding, and employment. The program – with speakers including Nevada State Senator Dallas Harris, and co-owner of Top Notch THC Kema Ogden, among others—provided cannabis business information from legislative, industry, and finance perspectives.
Beyond public relations and government affairs, building Nevada's cannabis industry around thoughtful regulation with an informed, compliant workforce is one of the primary reasons NDA began development of comprehensive education resources. NDA's robust online course offerings are available on demand to workers across the state while the rotating curriculum of live courses are offered frequently in Las Vegas and Reno. Past and present online and live trainings include courses on METRC, Security Management, Marketing & Advertising, Record Keeping, Inventory Control & Common Deficiencies, Sanitation & Hygiene Regulations, and more. NDA's educators are respected leaders in their fields, from cannabis attorneys to CPAs, certified safety professionals, and medical professionals. In addition to NDA's own suite of courses, the association has partnered with Oaksterdam University on its indoor horticulture seminar offerings in Las Vegas and, most recently, NDA entered into a partnership with College of Southern Nevada. The CSN partnership includes an entry-level cannabis course presenting a basic overview of the Nevada cannabis industry as well as an understanding of the structure, types of licenses, regulatory body, and legal versus illegal elements. The course, dubbed Green Collar Jobs, also shares tips on the dos and don'ts for those interested in finding employment in the industry, covering: security, hygiene, packaging, inventory control, and customer service skills, and ending with a marijuana facility tour.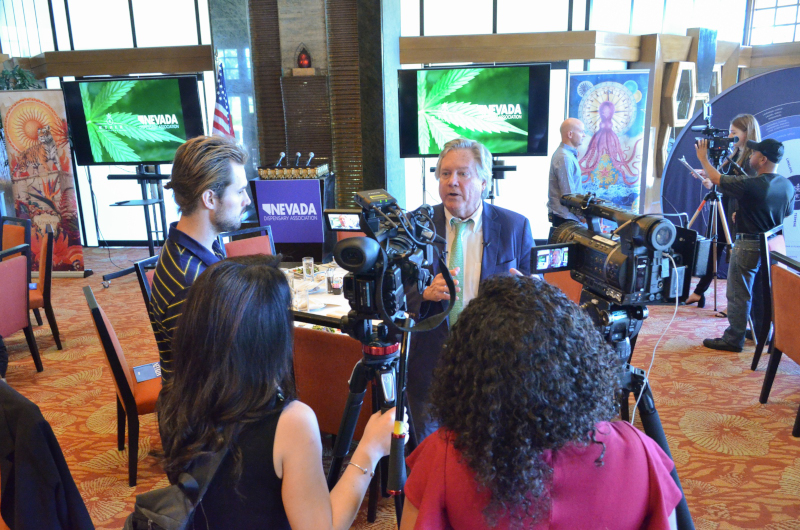 The NDA's latest accessible education resources include live and recorded webinars with industry experts, with courses including Cannabis Product Info 101 & 102 and OSHA Compliance: What You Need to Know to Stay Ahead. In Cannabis Product Info 101 & 102, NDA Program Director James Patterson presents a rich, thorough look at cannabis for industry newcomers with an overview of the different types of cannabis, the basic chemical structures of the plant, how chemicals in cannabis interact with our bodies, and various methods of consumption. In OSHA Compliance: What You Need to Know to Stay Ahead, Certified Safety Professional Jo Piña instructs viewers on how to comply with three important OSHA standards that affect the cannabis industry, including hazard communication, respiratory protection, and personal protective equipment. Upon completion, viewers leave this course with the tools to create an OSHA compliant Hazard Communication Program, a Respiratory Protection Program, and a Personal Protective Equipment Program.
From education to outreach and government affairs, NDA's work in Nevada's cannabis industry is built on a foundation of support for the state's dispensaries, stakeholders, workers, and the public. With a projected $104 million in taxes from marijuana set to go to education (less the cost of the program) in the state in 2020, and Governor Sisolak's Cannabis Compliance Board to fill positions by July 2020, NDA's work and the future of cannabis in Nevada will continue to move towards thoughtful, effective regulation and growth, benefiting Nevada's consumers and economy.
AT A GLANCE
Who: Nevada Dispensary Association
What: Dedicated to promoting and supporting best practices among Nevada cannabis dispensaries
Where: Las Vegas, Nevada
Website: www.nvdispense.com