Business View Magazine interviews representatives from Sunrise, Florida, as part of our focus on best practices – American cities.
In 1960, Iowa-born developer Norman Johnson paid $9 million for 2,650 acres of land in western Broward County, Florida.
In order to lure prospective buyers – mainly retirees from the northeastern U.S. – to the community he called Sunrise Golf Village, Johnson and his partners built an "upside-down house." The home was completely furnished, and the carport featured an upside-down automobile. The structure became a national attraction that drew thousands and was featured in LIFE Magazine. People came to stand on the ceiling – and many stayed to make their home in the community.
In 1961, Johnson was appointed by Florida Governor Farris Bryant as the first mayor of Sunrise Golf Village, and in 1967 it became a chartered city, with a 1.75 square-mile footprint. The city changed its name to Sunrise in 1971, and experienced significant growth during the ensuing decade.  As Broward County began pushing west, Sunrise annexed more and more land, eventually encompassing more than 18 square miles.
Since that time, the City of Sunrise has become one of South Florida's economic powerhouses, built on a foundation of business, tourism, and entertainment.  It's a diverse suburban/urban community with an estimated population of more than 93,000 – a number that's expected to increase substantially over the next 20 years.  This growth is due to Sunrise's convenient South Florida location, as well as City leaders' commitment to creating a vibrant economic climate that continues to attract new businesses and upscale housing to the area.  It's progressive five-member City Commission is helmed by Mayor Michael J. Ryan.
"We are in Broward County, which is in the center of South Florida's tri-county area – Palm Beach County, Broward County, and Miami-Dade County," explains Mayor Ryan. "These three counties have a combined population of approximately six million; that's almost a third of the state's population of 20 million residents. Sunrise is uniquely positioned in the most desirable and central location in Broward County, neighboring the Everglades and just minutes from the Fort Lauderdale beach and airport.  With arts, culture, shopping, nightlife, and entertainment for the entire family, we have it all!"
"From a business perspective, what makes us so attractive and one of the reasons we've seen such growth is because all the major transportation corridors have direct and rapid access to Sunrise," explains City Manager Richard Salamon. "We are within one hour of three major airports and three major seaports. Major roadways – the Sawgrass Expressway, I-75, and I-595 – all intersect in Sunrise, and all have direct linkage to the Florida Turnpike and I-95. So, from Sunrise, you can literally get to anywhere in the state with ease. This makes us very desirable from a logistical perspective because businesses can move people and products very easily in and out of Sunrise."
Salamon says that during the city's first 25 years, it was focused on growing its physical footprint and infrastructure. "Now, we're focused on developing the long-term, sustainable economic future, which for us means developing a very diversified corporate presence here in Sunrise, attracting major corporations and providing them with a welcoming environment in which to work. We pride ourselves on being a very business-friendly community from start to finish. For decades, our message to the business community has been consistent: if you're willing to invest in us, we will invest in you and you can trust that your investment in Sunrise is safe. The City staff and City Commission recognize that we are competing regionally, nationally, and even internationally to attract and retain capital investment, jobs and residents. So we work together to create a supportive environment to get businesses open on time. That may mean providing guidance as some work through issues at a regional level, offering strategic assistance to build and expand, and providing incentives to businesses that intend to invest long-term in Sunrise. We work with businesses, large and small, every step of the way. Sunrise is now recognized as a great place, not only to live, but also to build and grow a business."
If that's Sunrise's master plan, it's already achieved some exemplary results: The city has been home, since 1990, to Sawgrass Mills Mall, one of the largest retail shopping centers in the country.  In fact, it's the second most popular tourist destination in the state of Florida, after Disney World. "Sawgrass Mills attracts approximately 40 million visitors a year.  Approximately 25 million are visitors from outside the area, and about 12 million are from outside the U.S.," Salamon says. "It's very well-known in Latin America. Cruise ships come into Port Everglades and their shore excursions include shopping for a day at Sawgrass Mills."
The mall has over350 stores across 2.4 million square feet of retail space and sits in a four-square-mile area called the Sawgrass Business and Entertainment District, an already thriving part of the city that is targeted for even more development. "In addition to thousands of homes, we have approximately $3.5 billion worth of corporate investment and more than 30,000 jobs," Salamon reports. "In that same area, over the next ten years or so, we have planned development of another $2.5 billion-plus capital investment generating between 10,000 and 20,000 additional jobs."
Salamon elaborates on other commercial and economic assets: "In addition to the Sawgrass Mills Mall, we have two other significant assets in that area. One is the Sawgrass International Corporate Park, which is the largest office park in South Florida. At over 600 acres in size, the Sawgrass International Corporate Park is home to many major corporations with national and international presence. One new addition is American Express, which just built a 400,000 square-foot regional headquarters housing over 3,200 employees. There are also significant industry clusters in healthcare, insurance, financial services, technology, and biomedical. The roster of corporations operating in Sunrise is impressive, and includes HBO Latin America, Grant Thornton, Emerson, Sprint, New York Life, Cigna, HCA, Centene Health, Marsh Insurance, Fortinet, NCL, Synergistix, Actavis Pharmaceutical, Broadspire, and the University of Florida MBA program.
"The other major asset we have in this area is the BB&T Center, a 20,000-seat arena that's home to the Florida Panthers of the National Hockey League. It's consistently ranked as one of the top ten indoor concert venues in the country. We get all the big names." The $200 million arena is owned by Broward County and surrounded by more than 100 acres of parking and other developable land. Broward recently engaged the Urban Land Institute (ULI) to conduct a study aimed at developing the property to take advantage of the existing significant attractive assets in Sunrise. Broward County is very interested in developing that area with mixed-use type of development – resorts, hotels, residential, office, and other entertainment options – things that are complimentary to the other developments in the area.
"According to the ULI study, this particular property is well-positioned to become the western, downtown core for Broward County," said Salamon. "The County intends to develop that site over the next 10 to 20 years, and to work with the City, Sawgrass Mills, and other major stakeholders in that area, to become Downtown West Broward. They want to re-brand the entire area as the bookend to Fort Lauderdale."
Any discussion of continued investment in Sunrise must include Metropica, perhaps the most exciting and densely-developed project in Broward County history west of Interstate 95.  It will feature some of the tallest structures in the western skyline, soaring some 25+ stories high. "It's a 50-acre site that is programmed for approximately $1.5 billion worth of development," says Salamon. "They're building approximately 20 acres of commercial retail space that will include a fantastic array of restaurants and entertainment venues, shops, a hotel, luxury apartments, and some office over retail. The next 20 acres or so is slated for condominium/residential development. The developer has broken ground on their first 28-story condominium tower. The adjacent 10 acres of this property is going to be a Class A office park. This will be a very high density, urban development. It's adjacent to the Sawgrass Mills property and directly across from the BB&T Center within the Sawgrass Business and Entertainment District."
"We have another project called Westerra that is owned by one of the preeminent South Florida developers, the Stiles Corporation," Salamon continues. "They're getting ready to get under way. Westerra is a 32-acre parcel and the entitlements include about $500 million worth of mixed-use development. These developments collectively align perfectly with the live, work and play philosophy of our synergistic strategies."
"We also have the 550-acre Sunrise Commerce Center, a light industrial park just a few miles north of the Sawgrass Business and Entertainment District," Salamon explains. "It includes a 120-acre vacant parcel, one of the largest undeveloped parcels of land in Broward County that is highly attractive for smart development. With easy access to the highway system, the possibilities are endless for the Sunrise Commerce Center."
While Sunrise is growing its economic bounty, Salamon says that the city is concurrently investing in its own facilities and infrastructure, which benefits not only its business community but, perhaps more importantly, its citizens.
"We went to the voters in 2014, and asked them to approve general obligation bonds to enhance, improve, and develop additional parks, leisure, and recreation facilities," he states. "We've issued the first $40 million of bonds and we plan on issuing another $25 million. These funds are being used to improve and expand many of our parks and recreation facilities. We have an incredible diversity of recreation and leisure facilities across the city and we're investing in most of them with this money. We also have started the process of redeveloping our municipal campus, including building a new city hall. As part of this redevelopment, we will be building structured parking, adding a family aquatic facility, expanding our civic center and senior center, and creating a 'great lawn' as part of our outdoor amphitheater expansion."
Sunrise is also a major force in the supply of water and natural gas to the region.  The city provides water throughout a 70-square-mile service area that reaches more than 215,000 residential and commercial customers. In addition, Sunrise supplies natural gas to over 10,000 homes and businesses in Sunrise and neighboring cities. "Protecting our significant investment in these utilities, we have a five-year Capital Improvement Program that exceeds $200 million in value," highlighted Salamon. "We are focused on maintaining our dominance as a provider of water and natural gas regionally. So we are constantly reinvesting in our community. Sunrise is incredibly fortunate to have a visionary City Commission and a workforce that is completely dedicated to our residents, businesses, and visitors."
Mayor Ryan's passions include developing a sustainable community, focused on conservation of natural resources, finding long-term solutions to regional transportation and traffic issues, and providing the public with opportunities for world-class cultural programs and education. "The City Commission has begun implementing a bicycle and pedestrian master plan, adding bike lanes and trails, and even partnering with neighboring cities on additional bike lane and corridor improvement projects," he explains. "We are also starting our first Complete Street projects, where we're partnering with the County's Metropolitan Planning Organization and the Florida Department of Transportation to transform our neighborhoods. At the same time, we are incredibly sensitive to the fact that we are adjacent to the Florida Everglades, a national treasure that we all have an obligation to protect.  And, of course, we know a strong community focuses on providing its residents and visitors with access to the arts and intellectual pursuits. In recent years, Sunrise has become one of the premier communities in the United States for the advancement of scholastic chess in public and private schools, and in 2015 Sunrise was named 'Chess City of the Year' by the United States Chess Federation. These efforts and others have been recognized by the United States Conference of Mayors with multiple awards for livability. Our focus on early learning initiatives and quality education standards continues to garner regional and statewide attention."
Today's Sunrise, Florida is a far cry from Norman Johnson's sleepy retirement and golf community. But Salamon and the team at City Hall wouldn't have it any other way. Whether it's facilitating the expansion of its business sector, or enhancing the amenities that help make Sunrise a great place to live, city leaders are optimistic and upbeat about the future. "It's a very exciting time to be in Sunrise," Salamon declares. "We are confident in our resiliency, and in our vision to make Sunrise not only a City for today, but for the next 50 years and beyond. We truly are a city for today and tomorrow."
Check out our new article where we caught up with Sunrise Florida for our September 2018 issue.
AT A GLANCE
WHO: Sunrise, Florida
WHAT: A city of 92,000
WHERE: Broward County, southern Florida
WEBSITE: www.sunrisefl.gov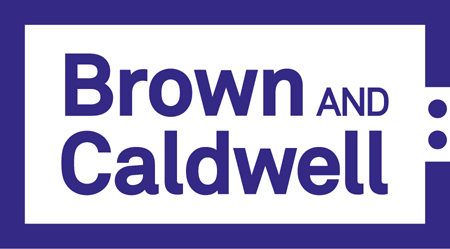 Brown And Caldwell Corp. – Brown and Caldwell, founded in 1947, is the largest engineering consulting firm solely focused on the U.S. environmental sector. Its nationwide network of engineers, scientists, consultants, and constructors has created leading-edge environmental solutions for public agencies and private industry for 70 years. – www.brownandcaldwell.co