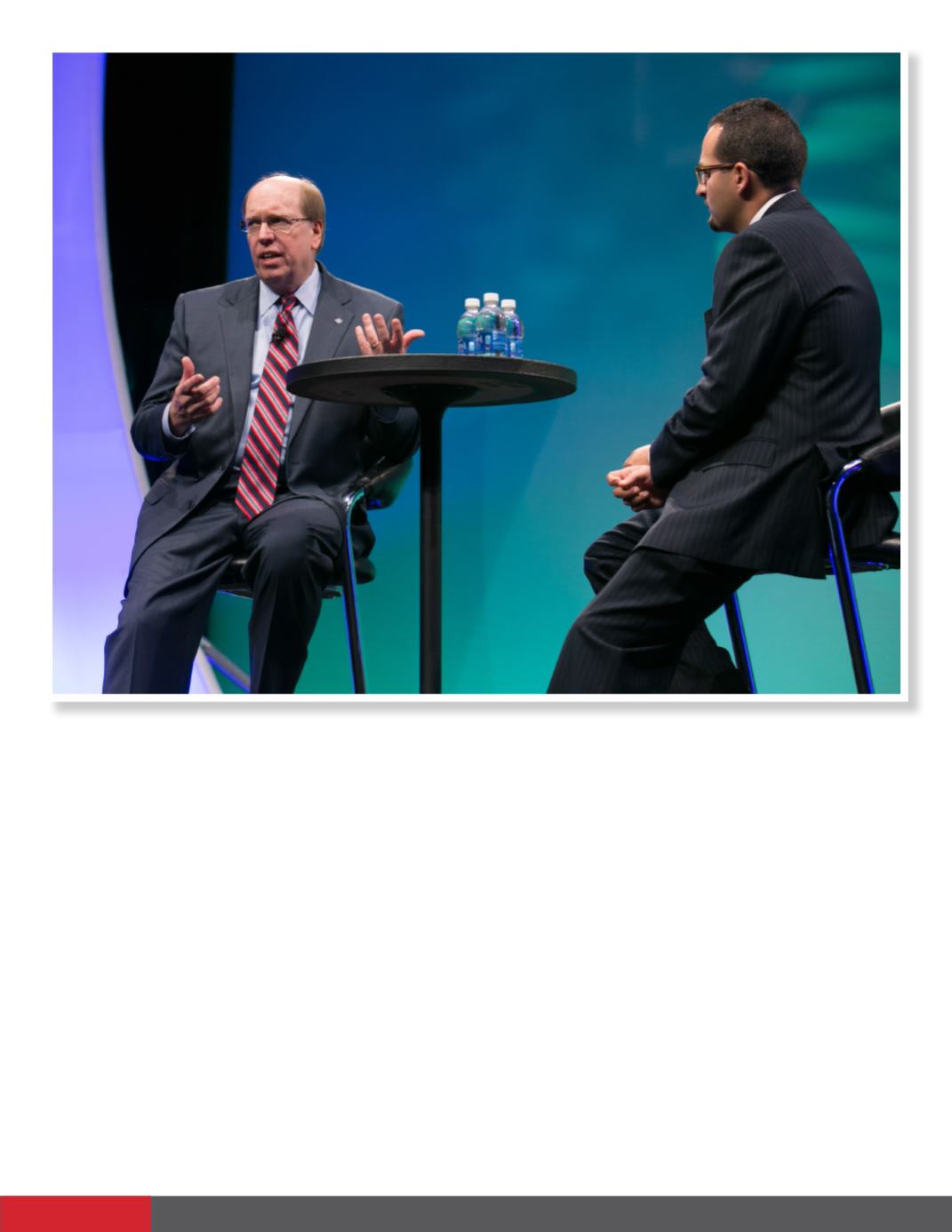 Business View - November 2014 39
The National Electrical Contractors Association's
(NECA) mission has been more than 100 years in the
making. For more than a century, NECA has been the
voice of the $130 billion industry responsible for bring-
ing electrical power, lighting and communications to
buildings and communities across the United States. It
has built a reputation as a dynamic national organiza-
tion serving the varied interests of the entire electrical
NECA traces its origins to the birth of modern electric-
ity. In 1901, a group of electrical contractors met at
the Pan-American Exposition in Buffalo, N.Y., where
a major display of electric power had been installed.
These contractors joined together to foster trade and
reform abuses within their fledgling industry. Today,
NECA continues their work, building on a legacy of pro-
tecting the public and making innovation possible.
John Grau, NECA's CEO, said the association was ini-
tially interested in areas such as codes and standards
and safety issues. But its mission grew to incorporate
labor relations and advocacy work in Washington, D.C.
There have been significant milestones along the way.
One of the first came in the very early 1900s, when
contractors began to have a say in the development
of the National Electrical Code. Union organizations
began to rise in the 1920s, which resulted in the cre-
ation of the Council on Industrial Relations and a more
nuanced look at labor relations. A successful push
John Grau,
NECA's CEO