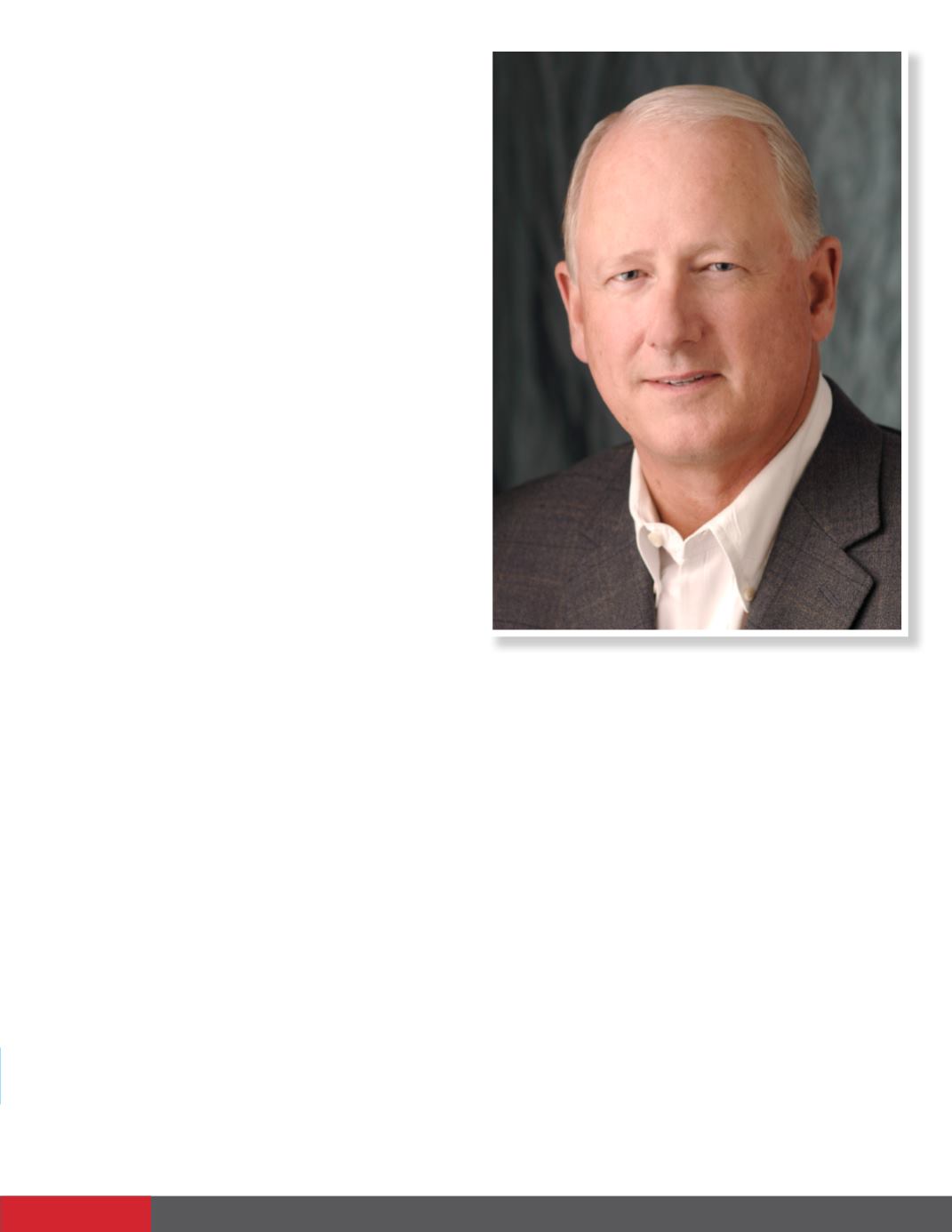 Business View - November 2014 45
They're in an anniversary state of mind these days at
The San Antonio-based electrical contractor celebrat-
ed its 90th birthday in 2013 and spent a good deal
of time tracing historical steps back to when founder
Nathan Alterman purchased an existing operation and
got into business in 1923. Downtown remodeling work
was a mainstay of the company back then, and Alter-
man installed conduit and wiring along the banks and
under bridges as part of the initial San Antonio River
The company worked at several South Texas military
bases during World War II, handled myriad tasks to
prepare for the arrival of the World's Fair in 1968 and
played a part in the growth of hospitals, manufactur-
ing plants, hotels, shopping malls and high-rise office
buildings in the '70s and '80s.
This year marks the 30th to pass since the start of an-
other fundamental part of Alterman's modern opera-
tion – when the company became an employee-owned
"The ESOP is a big deal," said President/CEO John
Wright, who's celebrating his own 35th anniversary
with the company this year. "All of our office people
are employee-owners. This was a family-owned busi-
ness prior to 1984 and very family-oriented and all the
people felt like they were family with the owners. That
tradition has really continued. That's one of the things
that is really important to us – carrying on the legacy
"It's a pretty closely-knit group. We've been around a
long time and we've got a lot of long-term employees.
We've had people retire from here with 40, 44, 45
years with the company. I think it's who we are. It helps
to make us who we are. As the company does well they
do well, because they all own a piece of the company."
Wright said the company workforce stands at slightly
more than 500 employees, though it spiked to more
than 700 during recently completed work on a 1 mil-
lion square-foot county hospital project. Its lone office
building is in San Antonio alongside a 12,000 square-
foot building that houses pre-fabrication materials/
tools logistics functions, and work has commenced
to add another 8,000 square feet of office space and
12,000 square feet of production space on the exist-
Alterman generates an annual revenue of $100 mil-
lion or more, and Wright said 98 percent of its busi-
ness comes from within Bexar County and surrounding
counties in the greater San Antonio area.