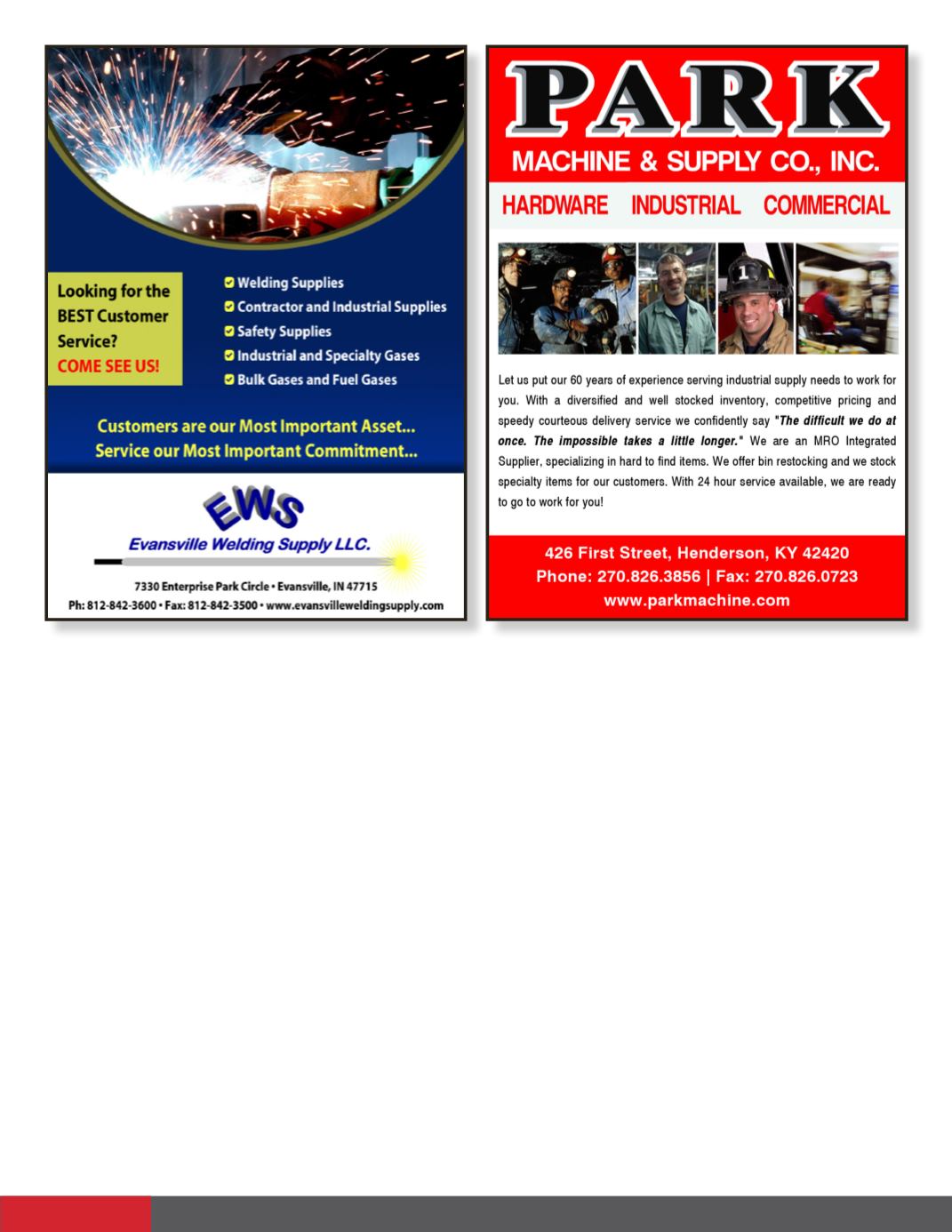 Business View - November 2014 31
planned to help add capacity and accommodate addi-
tional corporate growth that's anticipated for the near
He said a methodical increase in the already predomi-
nant service aspect of the business is definitely part
of the five-year plan, as are continued progress in both
the fabrication and material-handling portions. In fact,
he anticipates the three functions to be "neck and
neck" within that time frame, with a 50/50 chance
that fabrication will actually become the overall leader
"I think that'd be very positive," he said. "It'd be very
beneficial to the company and to the bottom line to
see the fabrication element having caught up to the
service side of the company."
PARKMACHINE & SUPPLY CO. INC.
with 60 years of experience that provides a diversified
and well-stocked inventory, competitive pricing and
speedy courteous delivery service. Offers bin restock-
ing and stocks specialty items for customers.
dustrial metal and fiberglass products industry that
carries one of the largest inventories in the nation.
Stocks a wide selection of perforated metal, wire
mesh, bar grating, expanded metal, safety decking,
fiberglass grating, handrail components, Kee Klamp
EVANSVILLE WELDING SUPPLY LLC