Urbana, Illinois
An oasis in the cornfields
Business View Magazine profiles Urbana, Illinois , a city of 41,000, the county seat of Champaign County in east central Illinois
"An oasis in the cornfields." That's how a friend of Libby Tyler's, the Community Development Director/City Planner of Urbana, Illinois once described this city of 41,000-plus in the east-central part of the Prairie State. Urbana, located in a county with some of the richest farmland in the world, is actually part of the Champaign-Urbana metropolitan area – twin cities that are best known for being the home of the University of Illinois, a world leader in research, teaching, and public engagement, and the state's flagship campus of its public university system.
So, the cornfields are real. But how is Urbana, Illinois an oasis among the stalks? Well, first of all, there's the school: The University of Illinois at Urbana-Champaign was founded in 1867 and is the state's second oldest public university. UI comprises 17 colleges and more than 150 programs of study; its annual budget tops $2 billion, making it Urbana's number-one employer, and it's ranked among the top 50 universities in the world. "The University has over 45,000 students," says Tyler, "it's growing and it's become quite a powerhouse, internationally. We have a lot of international students, here."
Then there's the city, itself: "We're progressive, we're innovative, we have a young, diverse population," Tyler proclaims. "Urbana is a very progressive community with a very progressive government and an extremely engaged population" she continues. "We have great neighborhoods that are walkable, with good streets and a diversity of housing types and styles. There are neighborhood schools and neighborhood parks throughout, a lot of churches, a lot of community gathering places. We have a lot of programs in sustainability and open governance. And there's the international connection. It's a very comfortable, lively, interesting place to be."
But even an oasis such as Urbana needs tending to and Tyler's Office of Community Development Services is responsible for the city's many infrastructure and development projects, all designed to spur economic activity while addressing the community's social concerns and cultural pursuits. Tyler talks about one of the city's recent projects that has combined all of those aspects: "Last year, we opened a beautification project along our urban creek, which was previously underutilized," she begins. "Our creek has a very scenic name. It's the Boneyard Creek." Boneyard Creek is a 3.3-mile-long waterway that drains much of twin cities of Champaign and Urbana. It is a tributary of the Saline Branch of the Salt Fork Vermilion River, which, itself, is a tributary of the south-flowing Vermilion River and the Wabash River. There are conflicting stories of how the creek got its name, none of which have ever been confirmed. But in University of Illinois lore, the name "Boneyard" comes from the remains of poor students who couldn't hack it in the school's tough engineering curriculum.
Tyler says that the city invested redevelopment funds into a key stretch of Boneyard Creek to make it a park. "We pulled back the banks; we added public art elements that resonated with the local ecology of the creek. We made use of an historic railroad trestle bridge that is now a pedestrian bridge. It's a beautiful place," she says, emphatically.
And now that the creek park has been made more usable and attractive, economic development has followed. "What we've seen since we opened it is investment for the commercial buildings alongside the new park," she observes. "We have very nice restaurants along the banks with expanded decks overlooking the creek. There are plans for a brewery downtown, and we have another project that will be a market for multiple users."
The park is now also used for community events. "We have these great festivals," Tyler says. "A few weeks back we had our Boneyard Arts Festival and we held a celebration at our new park with music and food trucks." The yearly Boneyard Arts Festival is a countywide celebration that takes place over four days in over 90 different venues across Champaign County, and features the work of hundreds of fine and performing artists. Sculptors, weavers, painters, photographers, and other visual artists join musicians, actors, dancers, poets, and performers of all kinds throughout Champaign, Urbana, UI, and the rest of the county.
Tyler's Office is also working on redeveloping the city's inner core, while simultaneously striving to grow new neighborhoods. "We have a challenge," she says, "because about 30 percent of our land area is tax-exempt, so we have a mission to build our tax base and one thing that we've been spending a lot of time on in recent years is our downtown. And it's getting to be very vibrant, very fun. We have a classic, mid-west downtown and we're looking for infill around this core. We use tax increment financing and other tools to help incentivize what's going on in our downtown." The City has accelerated some downtown vibrancy by installing what Tyler calls "curbanas," extensions to curbsides to help facilitate more outside dining. "We call them 'curbanas" because they are on the 'curb' in 'Urbana,'" she quips.
In addition, the state government recently approved Urbana for a new Enterprise Zone in order to spur new home construction. "We had a lot of construction happen in the early 2000s, and then in 2008, things slowed down. And what we're looking at, now, is incentivizing new housing construction in our growth areas, because we understand that adding to our population base will build our tax base and also help to support the businesses that are here, and to make sure that our schools are vital.
"So, we are starting a new program called: Think Urbana. It's a great incentive for people to build a new home or a new duplex in these areas. It's a five-year tax abatement program. Because we partner with the school district and the park district and other taxing bodies, it's actually the equivalent of a $60,000 incentive over five years, which is huge for a typical home. For the first year, you would get pretty close to a 100 percent abatement on your property taxes and then 80 percent the next year, then 60, 40, and so on. And people are very excited about this and we see it as a way to jump start construction again because of the lingering effects of the Recession. But also because construction costs have gone up so much, it's a way to overcome those impediments and build out some of our neighborhoods that we've started."
Another big project that the city is heavily involved in is MCORE, which will provide enhanced transit access to and from the University. Financed by a federal TIGER (Transportation Investment Generating Economic Recovery) grant, as well as some state and local monies, the $40-50 million dollar project will include a major rebuild of the Green Street corridor which connects UI to downtown Urbana.
In order to maintain the city's other roads, which suffer from potholes caused by the winter's freeze/thaw cycles, Tyler says that, because of declining revenues from gasoline taxes and the difficulty in getting transportation funding legislation passed at the state and federal levels, the City has recently added a small local, motor fuel sales tax. "Nobody wants to live in a town with potholes and we're doing the best we can," she laments. "Our challenge is one that you see throughout the United States and that is that the actual material costs for road maintenance and road construction have gone up well beyond inflation and CPI (Consumer Price Index) and the revenue sources have gone way down. And I think that the United States is falling behind countries that are not even our peers, in terms of road maintenance, and it's because of our structural problems in the financing of roads."
While keeping the oasis that is Urbana humming along, Tyler says that the cornfields are doing just fine. Much local produce – corn, tomatoes, lettuce, watermelon, and more – finds its way to the stores, restaurants, and homes of the city. The Urbana Sweetcorn Festival is an annual event in the heart of downtown, and The Market at the Square has been a community affair since 1979. "We have what's been rated the number one farmers' market in Illinois," she says proudly. "It's located downtown at Lincoln Square, which was one of the first interior, enclosed malls." The Lincoln Square Mall is a historic building complex, centered around the Urbana-Lincoln Hotel, built in 1923. Both the hotel and the mall are still in operation and the complex was listed on the National Register of Historic Places in 2006. Thousands of people attend the farmers' market every Saturday morning from May to November.
So, if you ever find yourself travelling through the cornfields of east-central Illinois and you're looking for a metropolitan oasis – you'll find Urbana right around the bend.
Check out this handpicked feature on Schaumburg, Illinois – The good life in the golden corridor.
AT A GLANCE
WHO: Urbana, Illinois
WHAT: A city of 41,000
WHERE: : The county seat of Champaign County in east central Illinois
WEBSITE: www.urbanaillinois.us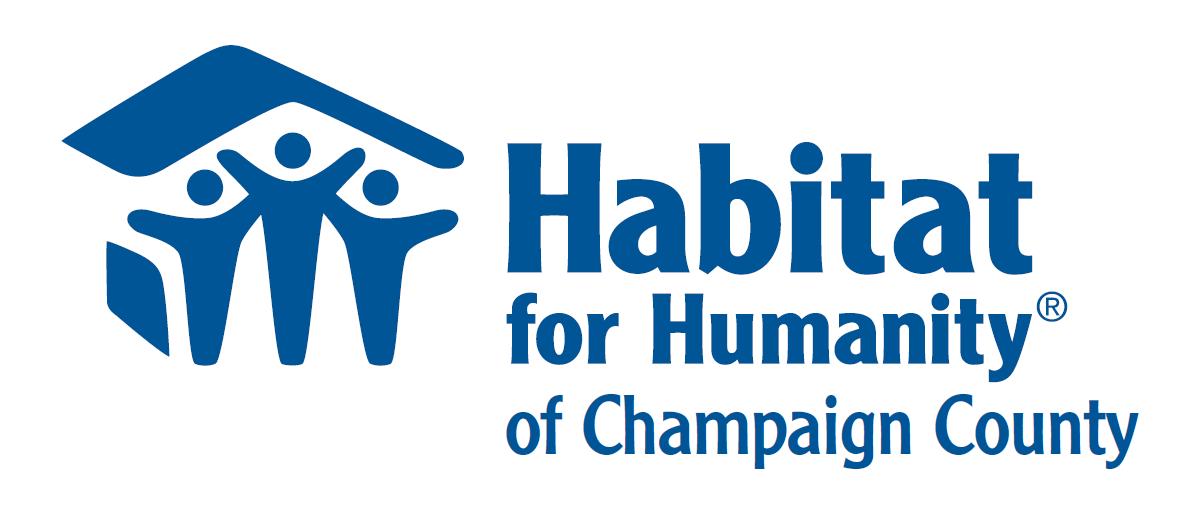 Habitat For Humanity of Champaign County – Habitat for Humanity of Champaign County and ReStore is a nonprofit, Christian housing ministry that works to both eliminate poverty housing around the world and to make adequate housing a matter of conscience and action. The organization builds and sells simple, quality, affordable houses using a zero interest mortgage program through volunteer labor and tax-deductible donations of money, land, and materials. Families are selected based on their level of need, willingness to work, acceptance of responsibilities, and ability to repay the mortgage. Habitat for Humanity also provides educational programs for good financial management and home maintenance to its homeowners. – www.cuhabitat.org