Town of Johnstown, Colorado
Growing with care
Business View Magazine interviews representatives of Johnstown, Colorado for our focus on Economic Development in U.S. Towns & Cities
Known as "The Community that Cares", Johnstown is a picturesque and welcoming town enjoying pride of place in northern Colorado. Named after the son of its founder Harvey J. Parish, the town was incorporated in 1907, and has continued to grow and diversify since that time.
A home rule municipality, Johnstown is part of both Weld and Larimer counties, and has an ideal location. As Mayor Gary Lebsack describes, "What is great about Johnstown is that we are situated in the fastest growing region in Northern Colorado. We're strategically located between Fort Collins, Loveland and Greeley. So, with that, location is everything."
Less than two hours from Rocky Mountain National Park, the community shares views of the front range of the Rockies, and has a historic downtown with a collection of unique businesses and services. With approximately 18,000 residents, Johnstown has seen a population increase of roughly 5% over the last year, and continues efforts to attract new residents and businesses. "We're very proactive about business in our Town, both supportive of existing businesses and welcoming of new," adds the Mayor. "As an historically ag community, we understand the value behind honoring our roots while exploring exciting opportunities. That's what makes Johnstown a great place to live."
Positioned on the northern corridor of the I-25, the Town of Johnstown has recently committed $7 million towards the highway expansion project. Town Manager Matthew LeCerf explains, "I-25 really is a critical transportation and economic development network for us. We're in the process of partnering with the Colorado Department of Transportation and the Federal Highway Administration on the expansion of I-25, to what's called a two plus one system, where there will be an HOV lane, both north and south."
Part of the I-25 project will also include a beautified gateway to the community, welcoming people to Johnstown. LeCerf adds, "Collectively, among all the counties and municipalities, we put $50 million in commitment to the I-25 corridor project, which is close to a billion-dollar project when it is all said and done." According to the Colorado State Demography Office, the northern Colorado region will experience a significant increase in population over the next two decades with projects like the interstate expansion helping to facilitate that surge. LeCerf emphasizes, "It really is a high activity, high growth area, and like the Mayor says, location is what it's all about."
To accommodate current and anticipated growth, Johnstown has several housing projects underway, including Ledge Rock, a 200-acre mixed use, master planned community. This development will add 1200 multifamily units, and 260 single family homes, along with over a million square feet of retail to the community. Another project, The Ridge, will offer 266 acres of commercial, retail, light industrial, and multifamily housing. "In terms of residential development, we have five or six active single family dwelling type developments going on," reports LeCerf. "We are seeing a lot of development coming online; our estimate is that we are going to start hitting around 600 development units annually, as we see this growth really take off."
As this development continues, the town is broadening water and wastewater infrastructure to prepare for the increased population. There are also several road and drainage projects in progress, which LeCerf explains are part of the ongoing effort to meet the expected growth. He shares, "Over the next 10 years our estimated capital improvement budget is somewhere around $600 million. It really is going to be a transformational time for the Town of Johnstown as they continue to improve and expand their infrastructure capabilities to meet the growth of the community."
For many years, Johnstown has been primarily a bedroom community, but Mayor Lebsack reports that this trend is changing. He notes, "We are making that transition into a place where people can live, work and play, and our goal going forward is to facilitate that." Hiring an Economic Development Manager is one step the town has taken to focus on business attraction in the community. LeCerf relates, "We now have an individual that dedicates their time to not only working with our existing businesses but attracting new industries and private investment into Johnstown. When projects come to council, we take them very seriously, and we do as much as we can to make the process go smoothly. We are a very friendly place to bring a business in and get it going."
Some of Johnstown's primary employers include Canyon Bakery, Swire Coca Cola, High Country Beverage, US Engineering, FedEx Distribution Center and Scheels. For potential new employers, the town has shovel ready sites available along key transportation corridors. As for what type of industry they are hoping to attract, LeCerf suggests, "Our goal is to attract employers who will create quality, high paying jobs, but we also understand the need for diversification and welcome both small and big businesses to our community."
Partnering with Larimer County Economic Development and Upstate Colorado, Johnstown works closely with its regional economic partners to attract business and industry. "Anytime we have prospective businesses, they work with our economic development manager, and we provide them with the resources they need to ensure their success in finding, not only, the perfect site, but also meeting their workforce needs," says LeCerf. The University of Colorado, Colorado State University, the University of Northern Colorado, and Aims Community College are all within close proximity to Johnstown. LeCerf adds, "Four academia type assets are available and at our disposal to really create synergy between our prospective businesses and existing businesses to capture that educational workforce." He reports that currently there is a innovative bioscience company considering their expansion into Colorado by locating to Johnstown.
There is also an effort to support smaller business, not only in Downtown Johnstown, but throughout the community. During COVID, the town put aside $1 million to be offered as micro-grants to help local businesses pay employees and keep their doors open. Lebsack recounts, "When businesses opened back up, we wanted to make sure that they were opening strong and we also wanted to encourage people to shop locally. We came out with a program called Johnstown Cash where we sent $20 to every household in Johnstown to encourage residents to spend where the money matters."
The town also has a façade program in place, which provides grants for eligible small business owners within the downtown corridor who want to make improvements to the exterior of their building. As for the downtown, LeCerf reports that there is a strong partnership between the Town of Johnstown and the Johnstown Downtown Development Association. He explains, "We are constantly trying to figure out how we can work collaboratively as one unit. We recognize that when they are successful, the community is successful. So, we do listen, hear and act based on what our businesses tell us they need. We want to try to cut that red tape and not be as bureaucratic as maybe other local governments are. We want to try to move them effectively and efficiently through the system to get them to where they want to be as a business."
Looking to the future, Mayor Lebsack offers his vision for the town, stating, "We want to be sure that the people that live in the Town of Johnstown have all of the things that they deserve for a great life, a great place to live, work and play. We want to continue to be a great partner in the region, and we want to be sure that we are on the map as far as businesses that would like to locate here. We are known by our motto, The Community That Cares, and our goal is that residents of Johnstown really feel like they are a part of that."
LeCerf adds, "The Town's vision is to connect community with opportunity. As Johnstown continues to grow, the Town's priority remains to enhance the quality of life of our residents and businesses. We hold strong to our small-town community identity while enjoying the benefits of big-town opportunity."
AT A GLANCE
Town of Johnstown, Colorado
What: A home rule municipality of 18,000
Where: Weld and Larimer Counties, northern Colorado
Website: johnstown.colorado.gov
CaliberCos, Inc. – Caliberco.com – invest@caliberco.com
Caliber, a vertically-integrated alternative asset manager and fund sponsor, invests in projects that generate tangible impact in local communities, boosting both community engagement and investment stewardship. The company's services range from capital formation and management, real estate development, construction management, to acquisitions and sales.
Caliber is building several large master-planned, mixed-use developments in Johnstown on over 500 acres of land. These projects include The Ridge, North Ridge, South Ridge and Encore located alongside I-25 and I-34, the two largest trade routes in northern Colorado where approximately 165,000 cars pass daily. Northern Colorado is one of the fastest growing areas in the country and these Caliber projects are ideally situated at the epicenter of the region's growth. The projects will transform the undeveloped land into a dynamic community of single and multi-family homes, industrial spaces, a fire station, medical institutions, as well as hospitality and entertainment venues, and finally retail stores.
"We enjoy working with Johnstown's elected officials and are dedicated to helping expand the city's socio and economic ambitions," said Roy Bade, Chief Development Officer at Caliber. "Johnstown is a very friendly and pro-growth community. We are very pleased to be working there," concludes Bade.
For more information see caliberco.com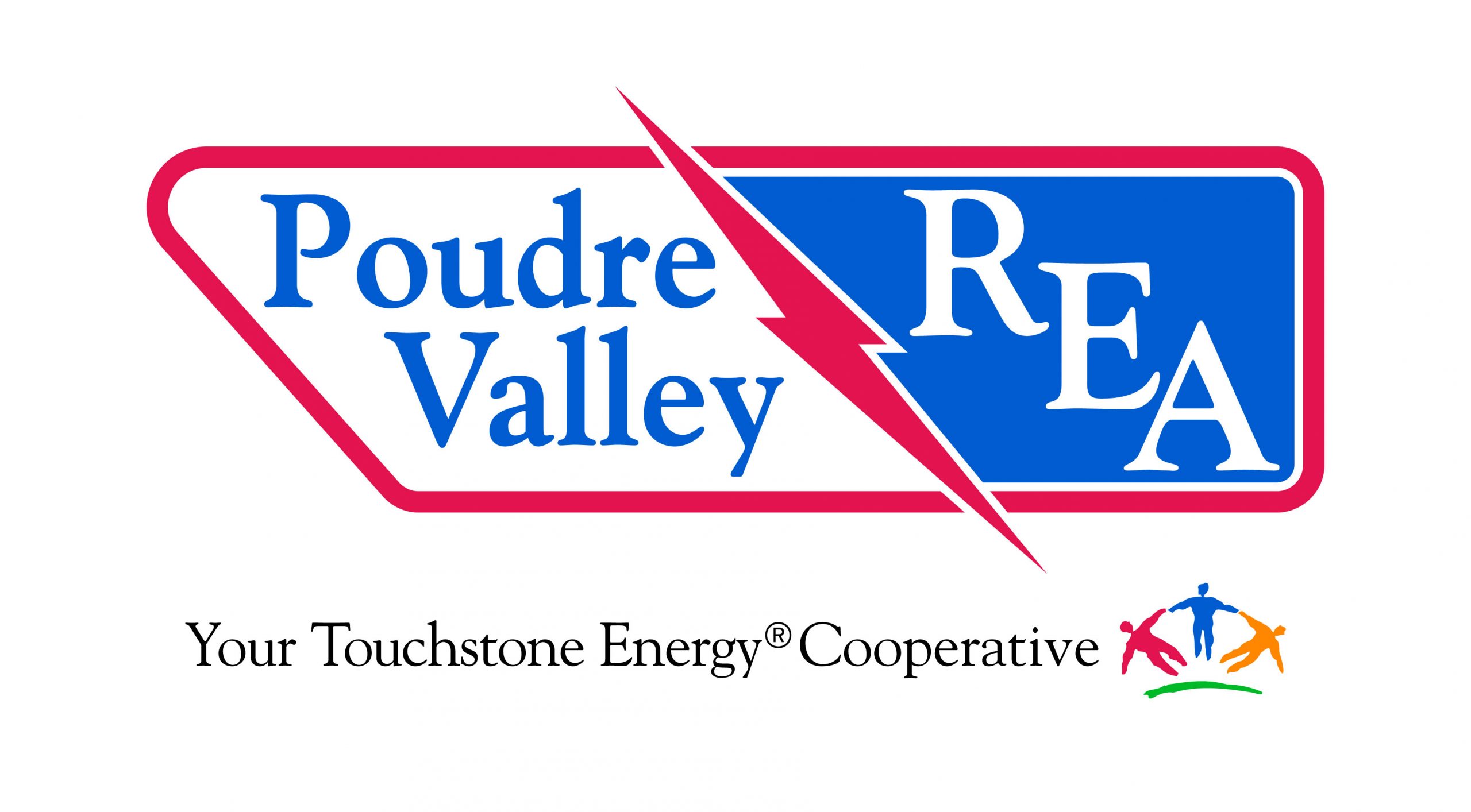 Poudre Valley Rural Electric Association (PVREA) – pvrea.coop
800.432.1012 – pvrea@pvrea.coop
PVREA is a member-owned, not-for-profit electric cooperative dedicated to empowering those they serve. As a trusted community partner to over 50,000 members across Northern Colorado, it's the co-op's mission to continually provide reliable, affordable, and increasingly clean energy solutions with exceptional service. Discover their business solutions and partnerships online today.