Tioga Pipe, Inc.
Mission critical resources
Business View Magazine interviews Don Carver, SVP, and Bill Kotcher, COO, of Tioga Pipe, Inc for our focus on Domestic Manufacturing in the Boiler Industry.
Since its inception in 1946, Tioga Pipe, Inc. has grown from humble beginnings into one of the world's top suppliers of mission critical materials. Today, Tioga boasts an unmatched inventory of industrial pipes, fittings, flanges, and other specialty metal products, plus a commitment to having the best people, quality, vendor relationships, systems, and capabilities to get the job done right. Tioga has earned the trust of companies in industries as diverse and demanding as global power generation, nuclear power generation, oil refining, gas and chemical processing, and military shipbuilding.
From logistics and inventory timing, to quality assurance requirements and managing unforeseen challenges, Tioga's team goes above and beyond to ensure customers have the exact products needed to keep vital operations moving. That's what's known as the "Tioga Difference®." In a recent interview with Business View Magazine, Tioga Pipe COO, Bill Kotcher, and Senior Vice President and Director of Global Sales, Don Carver, spoke about the company's seven decades of success and where the industry is headed. The following is an edited transcript of that conversation.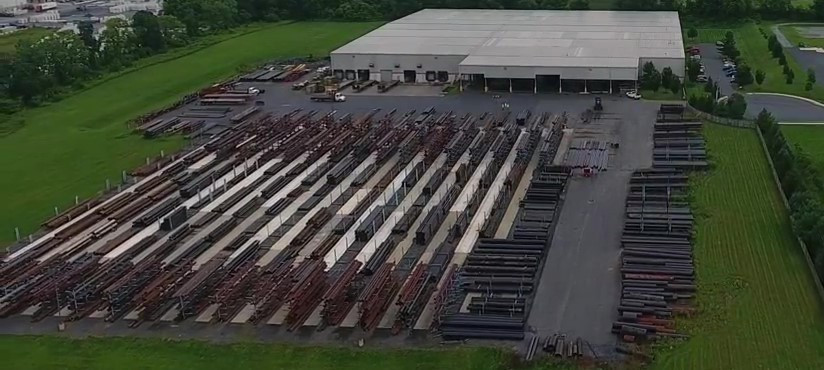 BVM: What is the story behind the company's founding and how has it evolved?
Carver:  "Tioga Pipe was founded in Philadelphia in 1946 by Mort Keiser. Mort had returned from service in World War II and began buying surplus material from the Philadelphia navy shipyard and reselling it.   Mort had experience in steel pipe distribution before the war, and when he returned, he began serving local Philadelphia customers – plumbing supply houses, fabricators, small machine shops, and manufacturers – and then grew into a much larger client base. Mort's philosophy was that every job to the Customer was a critical project and every job relied on our correct and timely deliveries. That's a core value that we still live by today.
"The company is still family-owned and run by Mort Keiser's three sons. Andy is President and CEO, Bennett is in charge of Military Sales and David heads up Organizational Development, Marketing and is In-House Counsel; in addition, Harrison, a third-generation family member is Director of Military Sales. Over close to 75 years Tioga has emerged as the premier chrome-moly pipe supplier in North America and one of the largest overall players in the industry. Tioga sells a full line of diverse piping products – carbon and stainless, as well as chromes and more exotic alloys such as duplex and super duplex. Not only do we source from all over the world, we supply to global markets. Along with our North American customer base, we've had significant projects throughout Europe, the Middle East, and South America."
BVM: Does Tioga have more than one division?
Carver: "To best answer that question, I first want to share that we have our corporate office in Philadelphia and sales offices in Philadelphia, Chattanooga and Houston. Our sizeable distribution facilities are in Easton (Pennsylvania) and Houston. In addition to the commercial business, which is handled by these three sales offices, we have two other major business units – nuclear and military.
Within the commercial business, we handle traditional day-to-day transactions, mostly inventory sales, and much larger projects, where we supply a considerable amount of material to power plants, refineries, LNG conversion plants and other applications that often require systems that handle extreme temperature, pressure or corrosive services."
The second business unit focuses specifically on sales into the nuclear market. It obviously requires certifications and qualifications that go beyond normal commercial sales. We also have a military unit that serves the US Navy shipbuilding market including nuclear powered vessels. In addition, Tioga also supplies MIL designated materials for other applications; that's a higher certification and quality program, as well.
Kotcher: "Tioga is fully ISO- 9001 2015 certified – not just our operations, but company-wide. In addition, Tioga has the longest running nuclear certificate for distribution in North America. Due to the nuclear and military industries we service, our quality programs are more robust than many traditional distribution businesses. Those programs and our in-house metal testing facilities are a huge differentiator for Tioga."
BVM: Why is a product described as 'mission critical'?
Carver: "Chrome-moly piping is considered critical, for example, in that the applications are typically in very high temperature, high steam, or highly corrosive atmospheres. For example: In a plant where power is generated for utilities, we are supplying that piping, first, as a project when the plant is being built, then, as an ongoing maintenance item. Imagine if a power plant has a failure, it must be repaired as quickly as possible for either or both safety and loss of production reasons. That needed material is the material sitting on the ground in our inventory. Typically, this type of material has well over a six-month lead time from the manufacturer so having it on the ground is vital. So, when we talk about mission critical, the outage at a power plant or refinery is a situation where our products are absolutely critical."
BVM: What are the biggest challenges in the industry, today?
Kotcher: "The changing landscape of the supply chain and the impact of increased domestic oil and gas production have altered the global supply and demand models. As such, you can't look at traditional indicators and make the same decisions as in the past. There is a different set of risk factors impacting customer decisions.  As a result, many distributors may find an escalation of quotation volume, demand unpredictability and longer cycle times for projects to develop.
The challenge of retaining and developing long-term talent is key to any successful distribution business in our industry and it's one of our main objectives.  Tioga has almost no employee turnover.  It is not uncommon for a Tioga employee to have 20, 30, even 40 years of experience with the company. Our people know the markets and know the products which provides a competitive advantage in how Tioga can deliver multiple solutions and services to customers. "
BVM: What exactly is the trademarked "Tioga Difference®"? 
Carver: "Several years ago, we rebranded the company from 'Tioga Pipe Supply Company' to 'Tioga' to reflect the fact that we'd expanded beyond simple pipe and pipe-related products. One of our largest, most recent projects was 8,000 tons of custom plate for a new-build nuclear facility. So, we rebranded with the intent of focusing on what really makes us different from anyone else – the Tioga Difference®.
We highlighted four prongs: 1: Quality – It's such a distinction for us because of our history with nuclear and military, and it flows over into our commercial business. I think our tagline "When it has to be right" is spot on here.  2: Project Management – We have a portfolio of significant large projects that a smaller, normal distribution company would never be involved with. Our specific focus on that side of the business is a real differentiator. 3: Inventory – We have the largest chrome inventory in North America. 4: People – We have a great Tioga team – focused, engaged, and committed. Our tenures are impressive, as far as product knowledge, market knowledge – I've actually had a situation with one of our Account Managers when we were visiting a leading global EPC, where she was walking their engineering group through the characteristics of some new chemistry and physical requirements emerging in the marketplace."
Kotcher: "As a company that's been around for over 73 years, our reputation for honesty, integrity and service to our customers has built a great brand in the market for Tioga.  Tioga continues to build its brand by remaining active in numerous industry events and associations including; ABMA (American Boiler Manufacturers Assoc.), MSCI (Metal Service Center Institute), NASPD (National Association of Pipe Distributors), NACE (National Association of Corrosion Engineers), PFI (Pipe Fabricators Institute), and the PVF (Pipe, Valves & Fitting) Roundtable. On top of our industry involvement, Tioga is active in its local communities. Through the Tioga Foundation, we make annual donations to charities in the markets where we operate. We view ourselves as part of the community, act accordingly and frankly, have a lot of fun doing it."
BVM: What role does technology play in the company?
Kotcher: "We remain progressive with the use of technology. We have a robust ERP system utilizing bar coding, automated inventory control, shipping and scanning technology.  On the sales side we utilize Microsoft Dynamics 365 as our CRM platform. We continually evaluate opportunities to improve our customer service whether that be a new application that helps identify, manage, and locate pipe once it's delivered in the field, or project management tools which reduce the time required to complete customer bid packages. We are not after the "most popular" new thing in the market, we prefer to focus on the "best" solutions to service our customers.
"From an analytic standpoint, we have great system capability, which gives us insights into where the markets are going, who the players are, and factors that impact supply and demand. We definitely see opportunities for project management in the field with wireless technology systems and remote apps. We're digitizing as much as possible, moving away from a paper-based programs to give access to customers, digitally and quickly."
BVM: What are the most important attributes of Tioga?
Kotcher: "People, Quality, Service and Stability. We have stayed true to the traits and principles that built Tioga while remaining vigilant to the business environment and factors changing around our industry. I consider this stability and consistent approach in the market place as one of our greatest strengths and it's what comes to mind when I talk about Tioga. We are always looking to expand in the industry with products and acquisitions, and we're blessed with opportunities that come to us.  With that said, we are very selective in making sure that any addition builds on and complements our core business."
Check out this handpicked feature on Fotofab – A legacy etched in metal.
AT A GLANCE
Who: Tioga Pipe, Inc
What: Distribution supply company for mission-critical materials
Where: Headquarters in Philadelphia, PA.
Website: www.tiogapipe.com
Welding Outlets, Inc.  (WOI) – www.woihouston.com
Based in Houston, Texas, Welding Outlets, Inc. (WOI) is a woman-owned, domestic manufacturer of branch outlet fittings (Branchettes®), heavy wall fittings, pressure vessel nozzles, and non-commodity fittings and flanges in over 40 grades of steel including high-yield and HF acid/alky. The company serves the pipeline, chemical, power, shipbuilding, food and beverage, paper and pulp, commercial HVAC, and pharmaceutical industries. Welding Outlets was founded by Sheryl Michalak in 1999, after years of learning the business from her father, Bob Ryan, an inventor and innovator, who held seven industry patents. Today, in addition to running WOI, Michalak is a dedicated volunteer leader with a number of industry organizations, including the PVF Roundtable, an organization of industry professionals involved in the Pipe, Valve, and Fitting Industry; and on the Engineering Committee of The Pipe Fabrication Institute. In 2013, she was inducted into the PVF Hall of Fame. At Welding Outlets, all products and parts are manufactured in the U.S. to exacting standards and specifications by the company's professional and experienced craftsmen. The ISO 9001-2015 certified company operates on a 10 ½ acre campus. WOI is on call, 24 hours a day 7 days a week, to handle any of its customers' emergency situations.