SAC Wireless
Building Your Network
Business View Magazine profiles SAC Wireless, one of the nation's premier self-performing providers of network deployment and project management services.
SAC Wireless LLC, of Chicago, Illinois, a firm that develops and implements network infrastructure for the country's telecom companies, was originally founded as Site Acquisition Consultants in 1996. Its first contract was with AT&T Wireless. "At the time, the industry was very different, very specialized in the form of deployment services," says company President and CEO, Bill Koziel. "And Site Acquisitions quickly grew to become one of the premier leasing, zoning, and permitting firms in the U.S."
The company soon expanded its clientele to include Sprint, Verizon, and a number of other, smaller players, while moving beyond Chicago and into the southeast and west. "By 1998-99, the company also began to include site development services, architectural and engineering management (A&E), and construction management, where they weren't performing the services, but were managing subcontractors on behalf of their customers," Koziel adds.
"By 2006, the industry started to change and evolve," he continues. "We were moving away from greenfield site development – building new towers, putting up new antenna installations around the country – into modifying and upgrading the existing structures. What we'd done in the mid to late '90s – building and expanding these networks across the country – by the early 2000s, and definitely by the mid-2000s, we started seeing the shift from greenfield into modification or upgrades into existing towers. The type of work was similar but the scope of services was different. And so the company needed to evolve."
That year, SAC Wireless acquired Alcoa Wireless, a division of the Alcoa Aluminum Company. "The purpose of that acquisition was not only to further expand our customer base and our geographic reach, but to move into more of an engineering, construction, and technical services company," says Koziel. "That was necessary to complete our services and to allow us to take on projects more from a turnkey standpoint, versus one part or piece of the overall deployment plan.
"By 2008, we had grown the company substantially and the original founders made a decision that it was time to look for a strategic exit. So, we went out to the market to see what was available and what those opportunities would look like, and we decided to sell to a private equity firm to inject new capital that would allow us to pursue our growth plan, expand our capabilities and service offerings, and extend our geographic reach."
The timing of the buyout proved to be fortuitous for the company, because with a new ownership structure and increased resources behind it, SAC Wireless was better able to withstand the shock of the 2008 economic downturn better than some of the competition. "We were actually able to continue with the original investment plan which allowed us to expand into some new significant areas, re-fortify some of our training capabilities, and invest in our people," Koziel states. "As the overall economy improved, it positioned us for growth, and once the recovery started, we were able to accelerate very quickly. I think a lot of our competition was still sort of in reverse and they were hunkering down, trying to weather the storm, and I think it gave us a real opportunity to take advantage of the market."
In terms of the competition, Koziel acknowledges that there are many other companies out there, both large and small, that provide similar services as SAC Wireless, so he enumerates some of what he believes to be his company's advantages. "To differentiate ourselves, we have always focused on the ability to perform well – having the absolute best training, best tools, best equipment, and best focus from a management standpoint to equip our teams with the capabilities to perform at very high levels," he begins. "But the fundamental difference between our company and a lot of the others is that we self-perform all of the services in-house, on a very large scale across the entire country, and not every company like ours has taken the same approach. They'll settle for the management piece, or self-perform one aspect and outsource the others. We've always felt that as these networks evolve, you have to have the expertise in-house; you have to have the folks who have been working with these sites for years, refining their knowledge of the site, refining their capabilities and understanding. And there are very few companies, if any, on the scale that we work and operate, that actually self-perform every aspect of site deployment as we do.
"We're physically building, upgrading, or modifying antenna structures whether on a rooftop, a water tank, or a tower. And anything related to the physical implementation of those assets, the company handles – antennas, radios, power equipment, electronics, etc. Then, there's always the real estate piece – we facilitate the transaction between the owner of the land and the carrier. There's the zoning and permitting piece – getting the local zoning approvals and the building permit. We handle that. From an environmental and regulatory standpoint, we have experts that handle the approvals. From an engineering standpoint, the physical designing of the structure of the installation, the architectural and engineering drawings – we handle that in-house. And, of course, there's the physical construction of the facility. And, on the back end, there would be technical services, where we're doing installation and commissioning of the electronics."
Koziel is keenly aware that the pace of change in the wireless sector is ongoing and relentless. "It changes every day," he says. "Every day, we have to learn and evolve quickly to keep up with the pace of transition in the telecom market. We've just come off of a major 4G global initiative where all of these networks have been upgraded to provide 4G service, and we're now doing trials for 5G. 5G is not going to be commercially viable in the U.S. until roughly 2020, but we're doing trials now with our customers. And, in order to do that, you've got to learn a new product; you've got to learn a new scope of work and in some cases, the type of tools and equipment that we're using for this implementation changes very quickly."
In addition, the networks are growing in size: "The big challenge in our industry that's ahead of us now is: 'how are we going to prepare for taking on the sheer volume and size of the networks?' Five years from now, we will be talking about two to three times the number of facilities, or access points, that are out there. Not only are you going to have all of the existing sites, which is in the hundreds of thousands, currently, that need to be upgraded, at the same time, you'll have many more nodes in more metropolitan markets. So how do you accomplish that?"
Koziel answers his own question: "You focus on doing things differently. So, something that SAC Wireless has created and fine-tuned is what we call 'The Engine Room.' It's a process and methodology that we use for deploying a high volume of networks, with a tremendous level of quality, and at an overall, reduced cost to our customers." The SAC Wireless Engine Room recognizes that as the carriers modernize their networks with more efficient base station equipment or newer technology, they will have an increased need to mass-produce entitlement and regulatory approvals in a controlled, expeditious, and economical manner. "The carriers are going to have other challenges; we're trying to address how to get these facilities leased, zoned, permitted, up, and running," Koziel says. "And if we take the same approach that we've taken for many years, which a lot of companies continue to do, I don't know how folks are going to be able to keep up with the growth of the industry."
Another fortuitous event for SAC Wireless took place in 2014, when it was acquired by Nokia, the Finnish multinational communications and information technology company. "We know we have to evolve the infrastructure from where it is today, to where it needs to be tomorrow," Koziel declares. "And with Nokia acquiring SAC Wireless and bringing that self-perform capability in-house, we're able to work with both the OEM and the carrier way ahead of time. The 5G trials I mentioned? We're working on that stuff now, and by doing so, we're going to be so much better prepared and we're going to be able to work out the nuances of how the implementation should flow. And we're hoping, in investing that time and money and effort today, that when it does become commercially available, that we have a better game plan than our competition; that we've been working on the solution from a technology standpoint as well as from an implementation standpoint, for several years. And that adds tremendous value both to our company and to the carrier, our customer."
Check out this handpicked feature on KMC Controls – In the forefront of change.
AT A GLANCE
WHO: SAC Wireless
WHAT: One of the nation's premier self-performing providers of network deployment and project management services.
WHERE: Headquarters in Chicago, Illinois
WEBSITE: www.sacw.com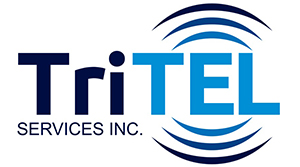 TriTEL Services, Inc. – TriTEL Services, Inc. is a turnkey, wireless construction company located in Atlanta, Georgia. It specializes in a wide variety of different projects and services that include, but are not limited to: tower modifications, 2G harvesting, 3G harvesting, LTE deployment, decommissioning, backhaul, DAS, small cell, carrier adds, new site builds, co-locations, raw land construction, helical pile/anchor installations, aerial welding, and more. – www.tritelservices.com