Peak Utility Services Group
Expanding frontiers
Business View Magazine interviews CEO Jason Pickett and Sr. VP Jeff Sedillos of Peak Utility Services Group for our focus on Best Practices in Utility Services.
Formation
Peak Utility Services Group (Peak) was born from the combination of three companies – initially SiteWise and Track Utilities – which were previously owned by a private equity company, and in 2017, the acquisition of a third operating company, Kelly Cable of New Mexico. Peak became the shared services platform for these three companies and created a synthesis of dry utility installation, maintenance, and construction services for companies in the Mountains and Pacific Northwest. The combined group is one of the largest providers of outsourced dry utility services in the country. In June of 2018, Peak was acquired by Orix Capital Partners, LLC, from CIVC Partners – both  private equity companies.
SiteWise, LLC, provides services in Colorado and was founded in 1987. Based in Wheat Ridge, Colorado (a Denver suburb), with 450 employees, it is predominantly a natural gas utility construction company, providing compliance-driven operations, maintenance and replacement services, new installation of natural gas infrastructure including distribution mains, service lateral upgrades, and metering services. Additionally, SiteWise offers joint electric and telecom service installation, horizontal directional drilling, hydro excavation, engineering design, and locating services.
Track Utilities, LLC, founded in 2002 with  headquarters in Meridian, Idaho has 400 employees operating in five states: Idaho, Montana, Oregon, Washington, and Wyoming. They provide a full suite of overhead and underground telecommunications and electric services, along with their own group for completing horizontal directional drilling and hydro excavation, and have expertise with splicing, repair and restoration. The company is working to expand engineering and design services for their telecommunications and electric customers. They, too, provide joint trench construction, which includes installation of natural gas, telecommunication, electric and cable infrastructure for new subdivisions in eastern and western Idaho.
Kelly Cable of New Mexico, LLC, was founded in 1987 and is headquartered in Albuquerque, New Mexico. Their six offices provide quick access and comprehensive coverage of their clients' service needs, as well as local market knowledge and relationships. With over 200 employees they provide repair, maintenance, upgrade, new installation, and engineering for the telecommunication and electric utilities. Their turnkey approach allows clients an option for one point of contact to meet their needs. Kelly can take a project from the planning stage through design, engineering, construction and completion. Kelly is the largest provider of outsourced dry utility services in New Mexico, providing a full suite of overhead, underground, and horizontal directional drilling services. In 2017, Kelly Cable was recognized as Contractor of the Year by the New Mexico Public Regulatory Commission.
Peak provides the framework for strategic alignment amongst the operating companies, handling corporate-level administration, safety, compliance, accounting/finance, human resources, procurement, and fleet services. While the shared services aspect of the Peak platform provides structure, the operating companies have the flexibility to tailor their business to meet the needs of their individual clients. Peak has built its business model on industry-leading quality and safety programs, innovative training techniques, state-of-the-art equipment, and leveraging advanced technologies. With an expanding design and field engineering service focus, Peak offers its partners reliable, efficient, quality infrastructure services.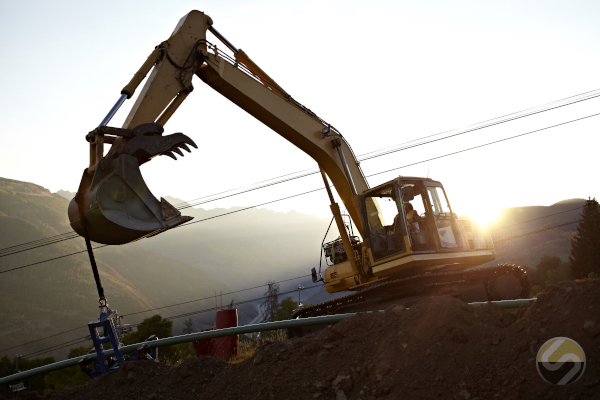 Foundation
Peak aims to provide full-service solutions to the customers they serve in the dry utility construction space. CEO Jason Pickett notes, "We specialize in natural gas, electric, and telecommunication utilities. We work with residential and commercial developers to provide site utilities for buildings, multi- and single-family dwellings. Our client base is diverse in scope and size, ranging from municipalities and rural electric associations (REAs), to large, investor-owned utilities. We also work with general contractors, where we do specialty locating and provide utility-related services."
Peak customers seek out the Company's services based on the reputation they have built for providing quality services in their markets. They are approached by companies looking to utilize innovative solutions to solve existing and new problems. "Our focus as a platform is to be the best utility construction provider in the industry," explains Pickett. "We're not working to be the biggest; we're working to provide our employees with opportunities to help energize the communities we serve and make lives better. We measure our success through repeat work with existing and new customers. Our clients acknowledge and value our technical expertise, industry experience and resourcefulness. We are proud to solve our customer's problems and provide them with innovative construction solutions. We strive to construct reliable delivery systems, safely, to exacting standards, on time and under budget."
Meeting the needs of the customer can take many forms for Peak's business. They are often sought out for their technical knowledge in the industries they serve, where workers and management personnel can possess hundreds of years of combined experience in their field. The technical knowledge employees possess often leads the effort to address customers' needs. Company resourcefulness has proven to be a welcome asset to customers and employees alike.
The Peak brand promise, "smart solutions, full-service commitment" speaks to the pride the companies take in meeting and/or exceeding the needs of their customers. They utilize advanced technology such as drones to survey areas where there is limited access and the information can help them determine how best to complete work. The Company strives to be easy to work with and help customers discover ways to complete work differently, increasing the quality, efficiency, timing, and safety. Says Senior Vice President Jeff Sedillos, "The people who come to work for the Company know they're making both their community's and neighbor's lives better. We are people of our word. We do work right the first time. Our corporate culture truly respects our employees, and those employees drive our ability to provide a high level of service."
Facilitation
Challenges of the Company's business are like those of other industries: hiring and retaining quality employees, increasing and maintaining the safety standards for those employees, and fostering the tenets of the corporate culture.
The biggest challenge is in finding good quality people to perform the work and grow with the Company. An emphasis on college education often narrows the focus for those who would like to be in the job market sooner, making use of their existing skills. Pickett states, "Over the years, we have partnered with high schools, technical colleges, and higher learning institutions to promote what we do and how we can help students move directly into our industry. We are pursuing a partnership with SKILLS USA, an organization that is taking high school, college and middle school students and teaching them more of the trades; it's starting to really change the conversation around the need for a four-year post-secondary degree versus a nine-to-twelve-month technical education."
The emphasis that Peak places on the importance of their employees is evident in the extensive technical training they conduct, and the investment in leadership and management training. The operating companies often train employees who have an ability to adapt to various client needs and requirements, and those who can watch, learn, and apply their knowledge and skills. They have found value in the creation of a highly skilled workforce, emphasizing experience and the perfection of their craft. A concerted effort is made to provide advancement opportunities for those with an aptitude for training others, managing and mentoring people, or overseeing quality work.
The Company has placed incredible focus on its core values, TRAITS (Trust, Respect, Accountability, Integrity, Teamwork, and Safety), to form the framework for decision-making in all areas of work. Employees learn that trust comes from consistency, respect is earned, accountability means taking ownership of a situation, integrity is the individual and Company reputation, teamwork is a commitment to be the best, and that safety is a priority. The corporate culture strives to value each employee in the organization, regardless of job duties, providing the opportunity to work as a team to meet the needs of the Company and the employee.
Fruition
With the operating companies combined within the Peak platform, Pickett elaborates on the future of the Company: "Our long-term aspirations are to continue to find and partner with great operating companies that share our values, culture, vision for growth, and to continue to broaden our ability to serve more customers in new geographies." One portion of their business plan is to identify companies that fit into the platform and add value in the existing footprint, as well as those in other states that could add to the brand portfolio and provide additional knowledge and resources. Pickett refers to the strategy as "Buy and Build."
Changes in service offerings are having a considerable impact on the future of the business. Track and Kelly are currently installing deep fiber, and Kelly is pioneering 5G deployment in New Mexico to meet the new demands for internet speed and capacity requirements. Over the next 5-7 years, it's estimated the U.S. will invest $130-$150 billion in the broadband fiber network to support increased speed and capacity, as well as increasing broadband availability to rural areas, and for residential and commercial customers in urban areas.
In the electric utility market, Peak has seen its customers push to move overhead lines underground. Both new and existing communities are utilizing various methods to keep electric lines out of sight, reducing the maintenance cost in hurricane, wildfire, and high wind areas, and allowing for cleaner sight lines and views. First generation conductors are also being replaced as they age out of capacity and condition, which increases the work in redevelopment and reconstruction of electric utilities. Peak will continue to focus its efforts on expanding the replacement of underground electric conductors.
When asked about the future of Peak, Pickett shares, "There is a greater need for our services than our current ability to provide them. It's an enviable position. Given our reputation, our company culture, and the technical training that is our focus for creating a high-quality, skilled labor force, we continue to hire new employees to meet the emerging needs of our existing and future customers. The leadership team and financial strength of Orix Capital Partners has allowed us to accelerate the maturation of the platform with respect to governance, systems, processes, and integration. With an overabundance of opportunities, we are poised to make small and large acquisitions to optimize our growth. Working hard to improve the customer experience is the key to our success."
On August 1, 2019, Peak Utility Services Group announced the expansion of wholly-owned subsidiary SiteWise LLC with the acquisition of Utility Sales & Service Inc. ("USSI").
AT A GLANCE
Who: Peak Utility Services Group
(Operating Companies – SiteWise LLC, Track Utilities LLC, Kelly Cable New Mexico LLC)
What: Design, Construction, Reconstruction, Maintenance, ancillary services of dry utility infrastructure
Where: HQ in Arvada, Colorado; serving Colorado, Florida, Idaho, New Mexico, Montana, Ohio, Oregon, South Dakota, Washington and Wyoming
Website: www.peakusg.com