Known as the "City of the 1,000 Islands," Brockville, Ontario, Canada, with a population of about 24,000 residents, is located on the northern shore of the St. Lawrence River, across from Morristown, New York, USA. It sits midway between Toronto and Montreal, and is an hour away from Ottawa, the nation's capital. The Thousand Islands Bridge and the Ogdensburg–Prescott International Bridge, both of which cross the St. Lawrence River into New York, are located 22 miles south-west and 16 miles north-east from Brockville, respectively.
Named after Sir Isaac Brock, a British Army officer and colonial administrator, Brockville became the Province's first incorporated, self-governing town in 1832 – two years before Toronto. It developed as a local center of industry, including shipbuilding, saddleries, tanneries, tinsmiths, a foundry, a brewery, and several hotels. In 1855, the town was chosen as a divisional point of the new Grand Trunk Railway between Montreal and Toronto. At the same time, the north/south line of the Brockville and Ottawa Railway was built to join the timber trade of the Ottawa Valley with the St. Lawrence River shipping route. A tunnel for this railway was dug and blasted underneath the middle of Brockville, becoming the first railway tunnel in Canada.
In the 20th century, Brockville's transportation network of shipping and rail was augmented by road and air. Highway 401, a 515-mile, core route of the National Highway System of Canada that extends across the southern part of the Province from the Ontario-Quebec border in the east to the city of Windsor in the west, runs right through the center of town. There is a municipal airport (Brockville Regional Tackaberry Airport) in the neighboring Elizabethtown-Kitley Township, and the Ottawa Macdonald-Cartier International Airport is approximately 62 miles away.
Because Brockville functions as an inter-modal transportation hub – one with quick connections to the U.S., Canada's biggest trading partner, it has always been attractive to industry. Over the years, many major manufacturing firms have located or relocated to Brockville, including: Proctor & Gamble, Shell Canada, 3M, Black and Decker, Electrolux, Gilbarco, Phillips Cable, Nortel, Coca-Cola, DuPont, and Newterra.
"We've been very successful in the past in attracting industry. One third of our labor force, in one way or another, is directly aligned to the manufacturing center," says David Paul, Brockville's Economic Development Director. "In fact, at one time, we used to call ourselves 'Canada's Fortune 500 Community,' because we had, on a per capita basis, more Fortune 500 companies than any other place in Canada." However, like many other North American industrial cities over the last ten or fifteen years, Brockville has witnessed the loss of some of its industrial base as companies moved to places such as China and Mexico, in search of cheaper labor.
In attracting new industry to replace the old, which is the main function of Brockville's Economic Development Office, Paul says, "We sort of fish where the fish are. We go to a lot of the key trade shows and conferences where businesses are actually looking. We interact with site locators, trade commissioners, and government officials that are seeking locations for their clients. We're using a lot of digital marketing, now. We also use lead generating companies to seek out and set up interviews and meetings. When we go to the States or abroad, we go under the banner of an Eastern Ontario initiative, and then we work collaboratively. The best community will win in terms of what its offerings are and what needs can be addressed in that community."
Paul says that, in its outreach, Brockville is focusing on some very specific sectors, such as logistics and food processing. "Because of some of the trends associated with those sectors, we found that we're a very good area and have the labor force and skills to meet their requirements," he explains. "Brockville has a high 'creative economy'; the level of skilled labor and the level of education are very high, here. And if you're trying to sell your community to business people, those attributes rise high on the radar screen. And, like most communities, we're offering incentives. We try to do as much as we can do to provide a gold-class standard of customer service."
Brockville is also looking at other ways of building and diversifying its economy, and Paul says that tourism is playing a significant role. The town touts itself as one of the world's best freshwater scuba diving destinations, with over 100 century-old shipwrecks and artifacts scattered along the river bottom. In 2013, Brockville opened its new anchor attraction – the Aquatarium – a $21 million tourist and educational facility aligned with the Tall Ships, housing exhibits and sea life displays. In addition, the Lake Ontario Waterfront Trail runs throughout the region for biking and hiking, and kayaking on the St. Lawrence is another popular tourist lure. "We're opening, as well, Canada's first railway tunnel, which goes right under the community," Paul adds. "And that's going to be another tourism attraction that will add to the tourism product offerings of the community."
As a result of increased tourism and today's generally healthy economy, Brockville's downtown is undergoing a major resurgence. "The downtown is the historic part of the community; that's where the waterfront is and there's been a lot of focus on the downtown in terms of revitalization," says Paul. "Most of our incentive offerings for redevelopment are associated with the downtown. We have a five-year tax holiday on incremental assessment increases financing that gives you a break on your taxes. We have a lot of very unique buildings and architecture, so we have a façade improvement program. We've put about $15 million into our streets, our lighting, our landscaping, and our parks in the downtown area. We've gone through a complete waterfront plan – new docking and marine facilities. And we're seeing a change in the types of businesses there – more bistros and pubs and higher-end companies."
Another area of growth in Brockville is residential development. "Being close to Ottawa and Montreal, some of that affluence has come our way, and people are finding this a very attractive place to retire," says Paul. "We've a major, $35 million retirement facility, downtown, right next to City Hall, and it's a hundred percent occupied. We have a new, 18-story condominium called Tall Ships Landing, attached to new tourist attraction, the Aquatarium, an experiential learning experience that celebrates the St. Lawrence River. You get a unit and a dock in front of your condo. We found that people who have relocated to Brockville were looking for an attractive community that offered a safe environment, had many visual attributes associated with water, but at the same time, was accessible to larger centers and larger cultural opportunities that they can get to quickly. And we have all the major airport and train systems they can connect to."
A center of industry, business, commerce, and transportation, Brockville, Ontario still offers both its residents and visitors alike, small-town hospitality, coupled with an historic architectural landscape and acres of recreational space. And this coming August, as it opens its historic railway tunnel attraction, the city will host a festival that is themed to railway history, "They'll be all kinds of performers and historical re-enactments associated with the rail industry, all on our waterfront, in the summertime," Paul announces. "It should be quite a nice crescendo to not only welcoming in the tunnel, but celebrating Canada's 150th anniversary."
AT A GLANCE
WHO: Brockville, Ontario
WHAT: A city of 24,000
WHERE: Located on the northern shore of the St. Lawrence River, midway between Toronto and Montreal
WEBSITE: www.brockville.com

Wills Transfer Ltd. – Wills Transfer Limited, a third generation family owned business, began operation in 1945 with 2 small stake trucks, providing local moving and cartage services in the town of Smiths Falls, Ontario. Today, the company provides: order fulfillment, pick and pack, container de-stuffing, cross dock, inventory management, storage and distribution, supply chain logistics, and safeguarded, secure storage. – www.willstransfer.com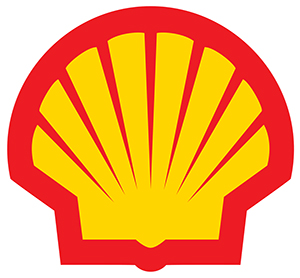 Shell Canada Ltd. – Shell Canada Ltd. is a subsidiary of Anglo-Dutch Royal Dutch Shell and one of Canada's largest integrated oil companies. Exploration and production of oil, natural gas, and sulphur is a major part of its business, as well as the marketing of gasoline and related products through the company's approximately 1,800 stations across Canada. – www.shell.ca