RPI
Make Real Connections
Business View Magazine interviews Rick Bellamy, CEO of RPI, for our focus on Manufacturing and the Digital Print Industry
You may not have heard the name RPI, but chances are good that you have connected with something created by them. From books to retail promotions, and everything in between, their work is all around us. Passionate about the success of their customers, RPI is a digital printing company, offering personalized printing options to businesses and creators across the globe.
Customer relationships, sustainability, and quality products are a focus of the company, which began in 1979, when Barry Reischling opened a commercial print business in Seattle. Twenty years later, the company saw great success with the launch of their product website, ipads.com, offering custom photo notepads – an early example of a direct-to-consumer photo application. In 2006, the focus shifted again, when RPI sold their commercial division and began manufacturing for ecommerce companies. As the photo industry continued to grow and change, so did RPI, acquiring facilities in the Netherlands, Atlanta, and Rochester, and today distributing across North America, Australia and Europe.
CEO Rick Bellamy describes the continued evolution of RPI, since his arrival to the company in 2009. He recounts, "While we were doing our acquisitions, we also were forming strategic production partnerships around the world for people to produce locally, to assure that we could ship in a day or two via ground and reduce our carbon footprint. During that period, we also built a technology platform that we call prInternet, which allows us to directly integrate with any ecommerce site, brand owner, or digital marketing application; accept data and an order; and then route that order to the best place to produce it."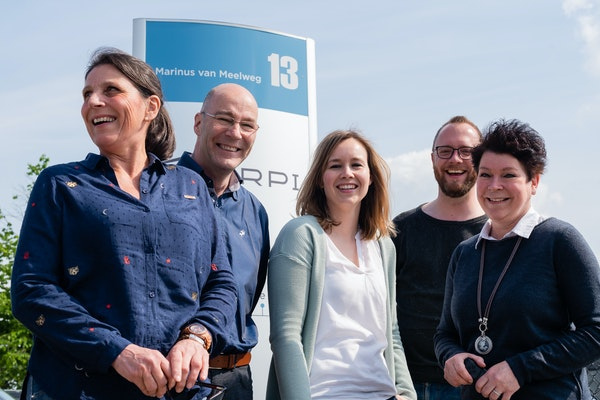 The acquisition of ColorCentric in 2019 meant that RPI could further expand into the northeastern U.S. and southeast Canada, offering 2 days ground shipping throughout the region. In August of 2020, amid the pandemic, RPI acquired Blurb.com, a platform that services both the creative professional as well as the consumer in the design, creation and selling of a book. Bellamy reports, "All of that has turned us into a company that is very focused on serving the consumer and the creative professional – both are market intense – in creation, in production, and in the selling of personalized products."
Integrating a newly acquired company during a pandemic could have been a challenge but the timing has had its advantages. "It is working well," says Bellamy. "There are a lot of benefits and a lot of growth capability in that space. More and more people, what we call the prosumer, as well as the creative professional, are really expanding on this passion economy. So, they are driving the entrepreneurship, being able to sell their work combined with this demand for personalization. We are seeing a broad range of books and products and magazines that serve very interesting niches." Along with Blurb, RPI also acquired MagCloud, a tool which allows users to publish a high-quality print or digital magazine and manage subscriptions and distribution.
Although strategic growth through acquisitions is a large part of RPI's plan to meet customer needs, increase capabilities, and expand the company's geographic footprint, there has also been continued organic growth within the enterprise. With close to 400 regular employees, RPI also relies on seasonal workers during peak times, which occur in December and again in May and June. When COVID related shutdowns started happening in the U.S. and Europe in 2020, the company saw a 70% drop in business product orders, due to cancelled trade shows and in person meetings. During this time there was also a noticeable drop on the consumer side, although it was shorter lived. Bellamy recounts, "by June, we were seeing an increase in the consumer intent work, along with the prosumer and the professional creator in their passion projects. We ended up being very busy as soon as we shut down."
As a technology-based company, RPI has hundreds of employees working in their manufacturing facilities, who are unable to work remotely. Keeping employees safe became a company wide effort, with new policies and procedures, along with sanitization and protection gear quickly becoming the new normal. "We are happy to say that those worked for us," says Bellamy. "We did not have any outbreaks in our facilities. We shared our policies and procedures with probably 30 other companies that used them as the basis for theirs as well, everything from masks and shields to social distancing to screening and revised sick policies. All the way to how we sanitize and how we actually manufacture things."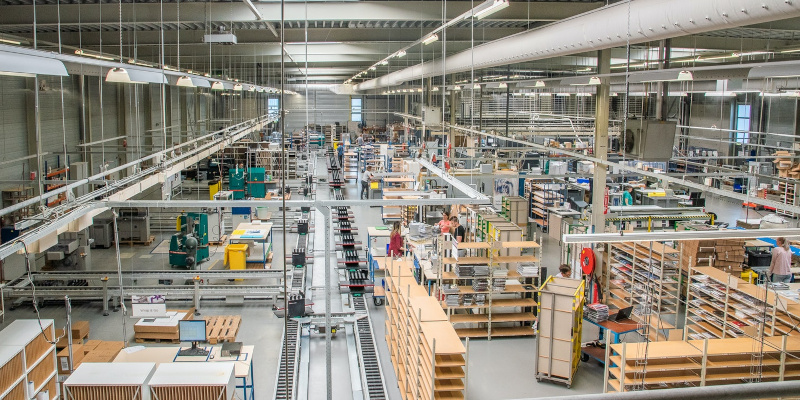 Supply chain issues have been a challenge for RPI during the pandemic as ecommerce has become such a popular way of doing business. Many traditional paper mills have made the switch to packaging in order to meet that need, in turn leaving a shortage of available paper. On the other side, shipping issues have been ongoing, as delivery companies try to manage huge increases in demand. Bellamy explains, "We have tried to increase the pace in which we produce to try to offset that. A vast majority of what we ship is all tracked, so we try to provide transparency to our customers at every step of the process. Yes, it's been a challenge, and the changes in supply of papers and packaging has resulted in significant cost increases. We expect that those will likely continue throughout the rest of this year." Major suppliers Veritiv Corporation, and Midland Paper have continued to be crucial partners for RPI, helping to navigate supply needs throughout the current shortages.
Unlike traditional publishing models, RPI prints only what is needed, when it is needed, eliminating costly investment, storage, and potential waste for book producers. Bellamy describes, "Our model essentially allows somebody to create the book, place it in the bookstore, and then when it's ordered, no matter what channel it's ordered from, we produce it on demand close to the final delivery location. And we deliver it to that final location in just a few days. It eliminates all the waste. There's no waste of storage, no waste through multiple transports, and no waste of products that are not needed. At the same time, from a creator's perspective, there's very little risk. They produce it, put it out there, people buy it, they make money from it. If they don't, then there's no loss, and they're not taking up a corner of their garage."
With facilities being 100% digital, only environmentally-friendly aqueous inks are used, aligning with RPI's efforts to be sustainable. The company has committed to being carbon positive by 2030, something Bellamy believes is an attainable goal. He shares, "There is a lot of discussion about whether print is sustainable. The answer is absolutely. It's biodegradable. It's mostly even recycled papers or partially recycled or made from the parts of the trees that are not used for other purposes. Nobody is cutting down trees to make paper. Our model of producing only what's needed, when it's needed, where it's needed, really reduces the carbon footprint. We are elevating sustainability inside of our organization as well. Our goal is to be carbon positive by 2030 – I said 2028, and everyone said, just go with 2030."
In the immediate future, Bellamy sees a shift back to business applications, and a continued focus on the consumer intent side. As people return to their workplaces, and get back into the world, he expects to see a return to trade shows and in-person business events, noting, "We are really focusing our coming year on bringing the company together into a single ecommerce leader, as well as focusing on expanding our footprint in business intent and in the wedding applications, because as you can imagine, there's a lot of pent-up demand on the wedding side as well." Looking ahead a little further, Bellamy adds, "I think the future of this industry is incredibly bright, as we see these trends of entrepreneurship and personalization coming together, combined with ecommerce. Watching people being able to create, to leverage their creative capabilities to publish a book, it is a great time to be doing that."
AT A GLANCE
RPI
What: A global company delivering personalized digital printing services for businesses and creators
Where: North America, Europe, and Oceania
Website: www.rpiprint.com