American Metal Technologies, LLC
Experience and innovation
Business View Magazine interviews Curt Pape VP & General Manager of American Metal Technologies, as part of our focus on the U.S. casting industry.
American Metal Technologies (AMT) is a leading manufacturer of precision-machined parts in cast iron, non-ferrous castings, steel forgings, and sand permanent mold castings. Its products include Front End Accessory Drive Brackets, Engine Covers, Chassis Components, Cooling System Components, Air & Exhaust Components, Oil System Components, Transmission Components, Hydraulic Manifold Components, and Vibration Dampening products for both commercial and consumer end user applications.  AMT also provides secondary finishing for over 100 different machined components in various materials for OEM, Tier 1 and Tier 2 automotive suppliers, and other industrial segments such as on- and off-highway diesel engine, agricultural equipment, and construction vehicles.
"The company was started in 2000 in Racine, Wisconsin by Ram Thukkaram, as a small machine shop consisting of a 10,000-sq.-ft. facility," recounts Curt Pape, Vice President of Operations and General Manager. "Today, we have grown into a newer facility and are a fully capable supplier to our customer base, not only in the United States but globally. Our headquarters are in Sturtevant, Wisconsin. We have a 165,000-sq.-ft. manufacturing facility along with a 20,000-sq.-ft. office building."
American Metal Technologies is the flagship company of the AMT Group, which is comprised of four distinct, yet collaborative organizations: American Metal Technologies; Destin Die Casting, a high-pressure die casting company in Xenia, Ohio that was acquired in 2014; Ganton International, a global sourcing and engineering services company; and TexelQ Engineering, which manufactures pre-production and production products, such as differential cases, axle components, input shafts, engine covers, bolts, nuts, stamping components, and couplings. "The intention was to become vertically integrated and strategic in our product offerings," explains Pape. "So, there's an array of product value that we can supply to our customers and not just a single niche. Collectively, we're about a $60 million organization, employing about 200 people."
In addition to being a vertically integrated organization, Pape believes that American Metal Technologies has several other competitive advantages, one of which is its relationships with a variety of North American-based foundries. "We have done a very good job working in our supply chains to source companies that we've had a long-standing relationship with throughout North America," he states. "We have suppliers that perform both aluminum sand casting, permanent mold casting in aluminum, and from a cast iron standpoint, we made alignment with several suppliers that provide us with the cast iron castings. And we treat those relationships as partnerships – having quality, cost-competitive suppliers to ensure our success."
Also, AMT is a minority-owned company that holds all the quality certifications, including the IATF 16949 Quality certification, the ISO 9001 certification for Quality Management, and the ISO 14001 Environmental certification, that make it attractive to the Fortune 500 companies that make up its customer portfolio.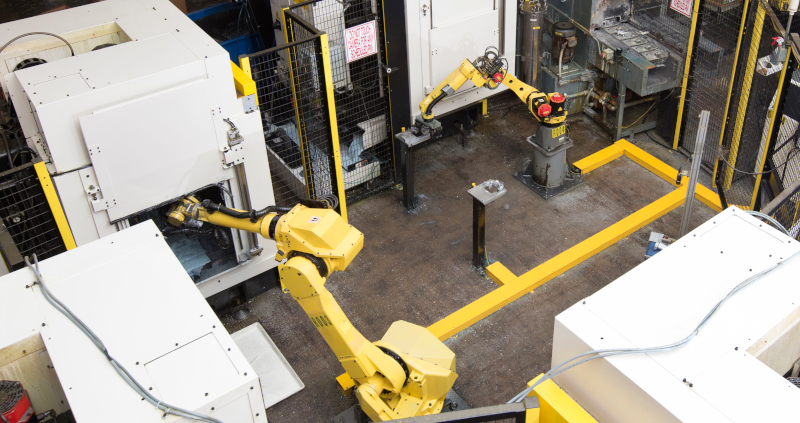 "We do business in an environmentally-friendly way," says Pape, "which requires thinking and acting for the long term to ensure successful economic performance in harmony with the environment and society. This is exemplified in the company's longstanding tradition of incorporating environmental stewardship and safety considerations into all our activities, including recycling, energy conservation, sound waste management, and sound reduction practices. Further, the company's products, services, manufacturing methods, and facilities incorporate environmental management systems to ensure continuous improvements and specific measures to prevent pollution, protect health and safety, and enhance the environment."
Going forward, American Metal Technologies is also focused on enhancing its investments in its facilities and capabilities. "In our Destin Die Casting facility, we just purchased a new 600-ton machine and all the peripherals that go along with that," Pape reports. "We're buying new CNC (Computer Numerical Control) equipment, and we're implementing several automation projects where we're machining in assembly areas in addition to our die cast cells. When you do that type of investment you're driving for higher productivity, quality, and focusing on lower cost to market. The company is also focused on growing organically, but in a controlled way," he continues. "We also want to continue our focus on specific product lines and growing into a sub-system supplier, which utilizes these product line capabilities that we possess, today."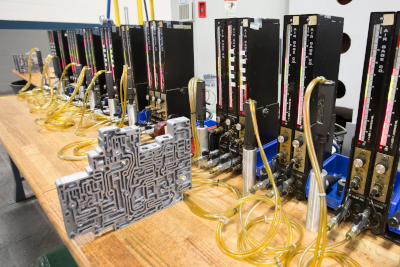 American Metal Technologies's Company Chairman and CEO is Ram Thukkaram who has more than 30 years experience in manufacturing, die-casting, and machining, and has worked in India, Denmark, Germany, Canada, and the U.S. in varying capacities, all the way from design engineer to CEO. His ongoing objectives for AMT emphasize continued innovation and the evolution of value added services to the marketplace. He sums up AMT's ongoing mission, as follows: "This company is continuously trying to grow and improve in order to make an impact on American industry; so that we can be remembered for what we bring to it with new thinking, and, in our own way, can say we moved it forward."
Check out this handpicked feature on Consarc Corporation – Specialists in vacuum technologies.
AT A GLANCE
WHO: American Metal Technologies, LLC
WHAT:  A leading manufacturer of precision-machined parts
WHERE: Sturtevant, Wisconsin
WEBSITE: www.amermetals.com