MTC Transportation / Hi Pro Inc.
Delivering the mail
Business View Magazine interviews Mark Clemons, Owner of MTC Transportation / Hi Pro Inc., as part of our focus on best practices in third party logistics companies.
MTC Transportation is a private, specialized freight and cargo trucking company based in Twentynine Palms, California. Company Founder and Owner, Mark Clemons, recounts its beginnings: "I was working for a contractor for the U.S. Postal Service in '72-'74 and, at that point, I started my company as a subcontractor for the contractor I had been working for. In 1978, I obtained my first contract with the Postal Service; it was a three-truck contract out of the Inland Empire in Southern California. Shortly after that, the bonding companies got a hold of me and I started working for them, providing service where other contractors had failed."
Ten years later, at the tender age of 34, Clemons decided to retire, spending the next decade in the South Pacific. "That break gave me all the break I needed," he says. "I was seeing the company not doing what it could be doing and thought it should be doing a little more. So, I came back with a vengeance. I decided I could grow the remnants of my company back up to being a major player with the Post Office."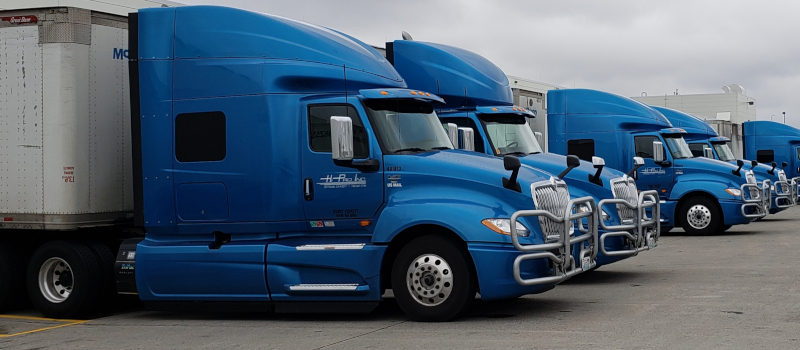 Clemons reveals that approximately 90 percent of the transportation needs between U.S. post office branches is effectuated by private contract carriers, and today, approximately 90 percent of MTC's business comes from his Post Office contracts. "We have a small footprint in Vermont and New Hampshire, where we run about 10 trucks," he notes. "In the northwest, in Washington State, we run about 75 trucks. In Colorado, we run 35 trucks, and about 25 trucks here in the Tucson area." MTC has approximately 250 employees, and also uses subcontractors to carry out its mission.
Clemons also explains that the U.S. Postal Service is going through a major change in its carrier model, downsizing from approximately 15,000 contractors to about 500, and MTC is positioning itself to pick up more routes. "Most of those 15,000 contractors don't have the wherewithal to get 20-25 trucks and put them to work all at once," he opines, "so a lot of the competition has had to fall by the wayside, or subcontract somebody like me, or one of my competitors. When they started consolidating, ten or fifteen of us stood out to get contracts."
"The whole industry is changing, right now, and the Post Office is getting rid of all those small mom-and-pops," he continues. "Some competitors were fighting the system; they didn't like the changes and so they got way behind. Now, the Post Office is putting out an effort to get more participants, and there are going to be 180 sites over the next two years that are also going to be transitioned. We don't like being diversified, and we can't let this window pass us by, so we're putting a lot of emphasis on Post Office work; we have a lot of bids out, right now."
"What set us apart was we envisioned what they were going to be doing and we positioned ourselves to be ready for when it happened," Clemons remarks, in conclusion. "I would say, in the next five years, I think our footprint will be expanded, greatly. That's the plan. We always tried to be where the market was going to go – not follow it."
Check out this handpicked feature on Merchants Moving and Storage – The professional movers.
AT A GLANCE
WHO: MTC Transportation / Hi Pro Inc.
WHAT: A specialized freight and cargo trucking company
WHERE: Twentynine Palms, CA.
WEBSITE: www.mtcagenco.com