Cargo County Group
Delivering the goods
Business View interviews Pawel Sandhu, CEO of the Cargo County Group, for our focus on Transportation and the Trucking Industry in Canada
It may not always receive the recognition it deserves, but truck driving is hard work. As recent media reports of driver shortages and supply chain disruption have proven, it's important work too. But truck driving isn't always taken for granted. At Cargo County Group, for example, one of the company's core values centers on respect – for drivers, customers, shippers, and dispatchers. There are many individuals involved in getting a shipment from point A to point B,  and it's important that they all receive the recognition they deserve.
Headquartered in Mississauga, Ontario, Cargo County's ethos is built into the company from the very top. Pawel Sandhu, CEO, has first-hand experience of the effort that goes into every successful delivery. His father started out as an OTR (over-the-road) driver before becoming an owner-operator himself. After a visit from his cousin, the idea of starting his own carrier business was planted – something that Pawel was keen to help with straight away.
"When my dad's cousin visited in 2013, I was in grade 10," Pawel Sandhu tells Business View. "At that time, I was making websites and learning how to program, so I was able to help my dad when he needed to set up a website and email account. Back then, I wasn't excited regarding the business. I didn't know anything about business, I just wanted to help my dad out."
While supporting his father, Sandhu started to realize that he could make a lot more money in the carrier trade than he was currently bringing in with his freelance website building business. So during his school Christmas break, he completed a three-day dispatch course. He was about 16 when he started dispatching for his father – between getting ready for school and during his lunch break. It was an early example of the work ethic that Sandhu continues to exemplify today. "I also started looking into the accounting setup, which became more complicated as we grew to five or six trucks," Sandhu says. "I sacrificed playing outside with my friends because I was more focused on the business. I even took early graduation. And although I was successful in applying to all my university choices, I  decided to continue with the business. It's a decision that I'm pretty happy with."
Currently, Cargo County has approximately 150 trucks and about 300 trailers, with four different divisions set up. The company brought in around $70 million in revenue during 2021 and this year is hoping to break the $80 million mark across all its various businesses. "These numbers are the result of our hard work, all our hard work," Sandhu explains. "As well as my father and me, my mother has been involved with the company, and my brother too. We never forget to recognize the contributions of our drivers either. After all, they're the ones that generate all the revenue."
When Sandhu turned 18, two years after the company's founding, he secured his own AZ truck driving license and made a few trips himself to local destinations like Sudbury or Pickering. He wasn't aiming to make any income from the trips but wanted to know how it feels to be the driver. After that, the amount of respect that he had for those drivers went up even further.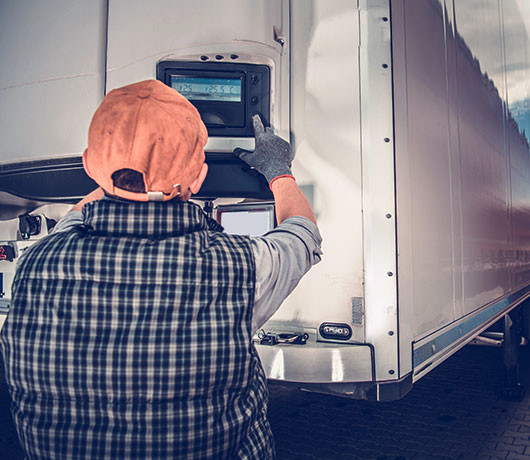 "I've taken on every role at the company, really, from mechanic to dispatcher," says Sandhu. "But as we grew, we had to hire more people, and then I had another thought in my head – we're bringing on more staff but how do I retain them? So now, I ask my team members what their life goals are. If they want to make more money by getting into sales, we help with that. If they need some extra capital to make a down payment on a house, we'll work with them on a plan to make that a reality. We don't really treat our employees as members of staff; they're more like family."
Aside from the company's drivers, the Cargo County family is made up of around 40 workers. Each year, these employees look for new ways to meet and exceed customer expectations. "I hate saying no customers," Sandhu admits, "because we're a solution provider for them, and if we can't solve our customers' problems, we're failing. Recently, we opened up a third-party logistics (3PL) division to expand our service offering, providing extra capacity when our customers need it."
The 3PL division, launched as "Amplify Logistics", takes care of any extra freight that customers need moving, which can't be managed by Cargo County's own assets. Amplify Logistics was founded in 2019 and already boasts a 35,000-square feet warehouse building, as well as a truck shop that can hold approximately 12 trucks.
"We aim to streamline everything related to trucking," Sadhu says. "But we understand that you can only do so much. We're working a lot with our partner carriers within the industry in a mutually beneficial way. When I started out in the industry, there was plenty that I wasn't aware of. For example, no one told me about fuel cards. We used to give our personal bank cards to the drivers to go fuel up and we weren't getting any discount either. I would have loved some extra industry knowledge back then, so I'm happy to pass that on to smaller firms now."
Away from the early difficulties that organizations in all industries face, logistics and transportation firms are also currently dealing with a driver shortage that is only likely to get worse in the short term. Aside from a recently implemented vaccine mandate insisting that drivers crossing the U.S.-Canada border must be vaccinated against COVID-19, there's a general lack of younger talent entering the trucking industry. "I think another problem is that many people of my generation have a sense of entitlement so they don't work as hard," Sandhu notes. "Even in dispatch, it's not an easy job but if you work hard you get rewards by taking more business. Of course, not every young person is unwilling to put the work in, but those that don't, won't receive any sort of return."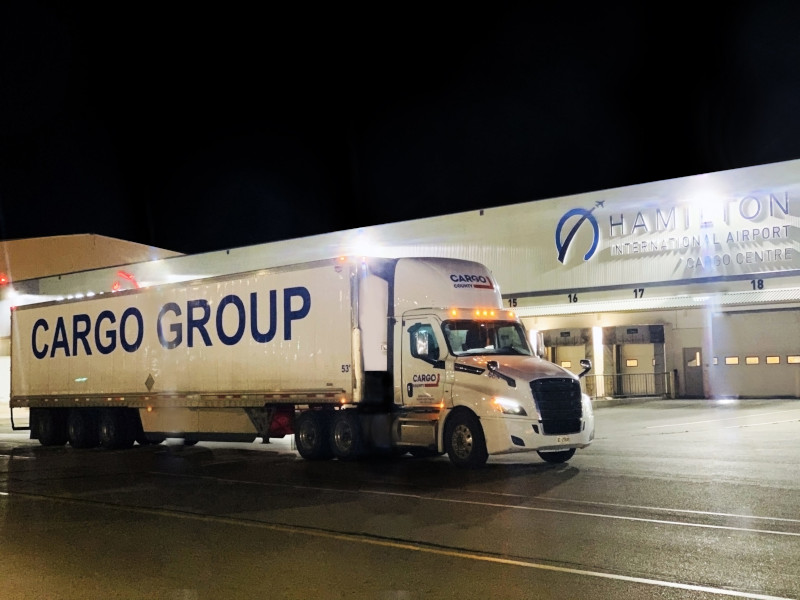 Another challenge concerns the recent increase in fuel prices. Although Cargo County works with an excellent supplier that is able to provide a generous discount, costs have undoubtedly risen for many parties. "We're reaching out to customers and talking with them about the price rises," Sandhu says. "But things are still very difficult because it's not only about fuel, it's also the truck costs themselves and even truck parts have increased in price. Then there's inflation to contend with – everything's gone up. But we believe strongly in having conversations with our customers. We've been happy to take more of a loss ourselves to support our owner-operators."
Elsewhere, Cargo County is keen to support its staff by arming them with the latest technology. The group is always looking for new ways to implement digital solutions, such as its driver app, and everything is stored in the cloud to leverage the scalability benefits it provides. "We are also keeping a lookout for when electric trucks hit the road," Sandhu comments. "We're really going to be interested in those vehicles because it will mean fewer breakdowns and more environmentally friendly journeys. They might not work with reefers (refrigerated trailers) but, even here, I'm sure there's a technology that's being worked on and we'll be keen to get involved when it launches."
The eagerness to embrace electric trucking is hardly surprising given Sandhu's forward-thinking outlook. He shares, "In the next three to five years, I see Cargo County focusing more on last-mile delivery and e-commerce services. Looking more generally from an industry-wide perspective, I hope to see a lot more talent in the industry. It's a very important, fulfilling sector and one that's provided me with a great career so far. The more young people we can get interested in logistics and transportation, the better."
AT A GLANCE
Cargo County Group
What: A leading provider of truck transportation, 3PL, and shipping services across Canada.
Where: Headquarters in Mississauga, Ontario
Website: www.cargocounty.com