DHX-Dependable Hawaiian Express
A Dependable Difference with The Client in Mind
Business View Magazine interviews Kane McEwen, President of DHX-Dependable Hawaiian Express, for our focus resilient companies
With five divisions, Dependable Supply Chain Services offers a range of logistics service options to clients throughout the globe. Although the founding company started in 1950, it was 42 years ago that DHX-Dependable Hawaii Express began its legacy.
Today DHX-Dependable Hawaiian Express is the leading ocean freight company serving Hawaii and Guam, offering shipping options from the Mainland U.S. and around the world to and from Hawaii, but also local trucking, warehousing with distribution, inter-island ocean consolidation, and air freight services domestic and international.
As described by Kane McEwen, President, "We're an asset-based company in Hawaii with our own facilities on Oahu, Maui, and the Big Island. With that, we have our own trucks and drivers that facilitate our wide array of services. That makes us truly unique in our industry and distinct as well, as there's no other company dedicated to Hawaii like we are with the facilities and services we provide."
When it came to COVID-19, David Bartelt, Chief Customer Officer at DHX, acknowledged that the company was way ahead of the curve, developing and executing a company-wide Pandemic Plan. With the best interests of their Ohana (family) in mind, these steps and procedures remain in place today for their safety as well as their vendors. With employees working from home, it became a priority for the company to maintain close relationships with their customers. "In Hawaii, the customer relationships are a bit more personable than on the mainland in that many businesses are family or privately owned versus larger mainland companies who are part of a corporate umbrella," he explains.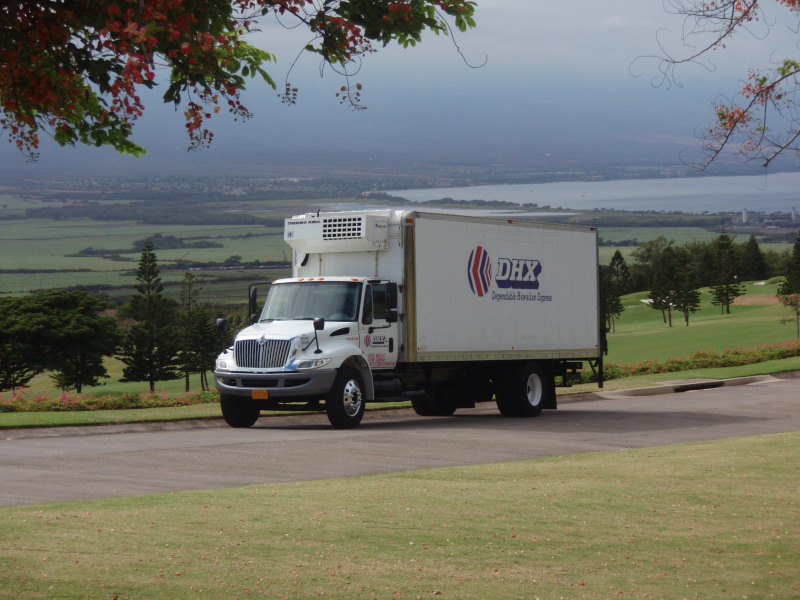 "Obviously, we as a company were very concerned, not just for our internal Ohana, but also for their Ohana and the islands as a whole, and for how we could maintain our operations in support of everyone, including the Hawaii business owners and the economy," he continues. This level of support and availability brought positive feedback from customers and further established their reputation for dependable customer service.
Although David reports that the overall volume of sales has been less than the previous year, he notes that this is a result of inventory and supply chain issues. For DHX, our diversity and versatility are key. As Kane relays, "On our sales side, we don't focus on one area only. We really keep our hands in a lot of different industries.
"During the pandemic, tourism dropped down, so hotel supplies and food and beverage reduced, but because we're so versatile, servicing all aspects of the industries, our construction grew, and our alternative energies grew," he elaborates, adding that the level of service provided during the pandemic aligns with the company's mission to "Continue to earn the reputation for integrity, service, and diversity that's unmatched in our industry," which is the reason for the company's claim that "There's a Dependable Difference."
DHX's distinction in Hawaii is due in part to the experienced and hard-working people the company employs. "Our average tenure of employees is a little over 10 years. Our executive team has over 35 years of experience and 27 years with the company." Kane says. In order to maintain our valued assets, the company offers competitive benefits, wages, and personal time off and is always looking for ways to add benefits to the company's staff.
"We always look at the market value of our industry and where our staffing pay structures are, and we feel that our staff should always be at the highest level for the job responsibilities they're implementing. We're always looking for ways to give back to the employees through planned and unplanned bonuses and incentives that we provide every year. I'm proud to say that for 40-plus years we've been able to provide those bonuses every year," he shares. DHX also offers long-term career opportunities, promoting from within whenever possible.
"When you talk about our core values and our culture, we provide professional development for our staff and benefits as well as personal benefits across the board. We employ many people coming out of high school or coming out of college and expose them to the long-term opportunities for them in the number two industry in the world."
Valuable partnerships and trusting relationships are other contributing factors to DHX's growth and success. One such partnership is with Matson, the company's premier ocean carrier. About this relationship, Kane shares, "They are the number one ocean carrier that we work with due to their service- arrival on time, percentage on time because we do sell consistent service. So, they match our expectations very well and have been very strong partners of ours for 40-plus years."
Young Brothers, who operate the barge service, is another valued partner, helping to move goods between the islands. Altres HR has been providing human resource services and represents another important relationship. On the financial side, Kane says, "American Savings Bank (ASB) has been a very strong fixture with us, financing loans for our facilities. We own our facilities on Oahu, Maui, and Kona, and they are a very strong fixture with us with our banking."
Exemplary customer service is another part of the DHX-Dependable Hawaiian Express experience and something the company takes seriously. "When you look at all our specialized services and the industry expertise that we have, we focus on the customers, we listen to their needs and their service expectations, and we work with them to meet those needs and services," says Kane.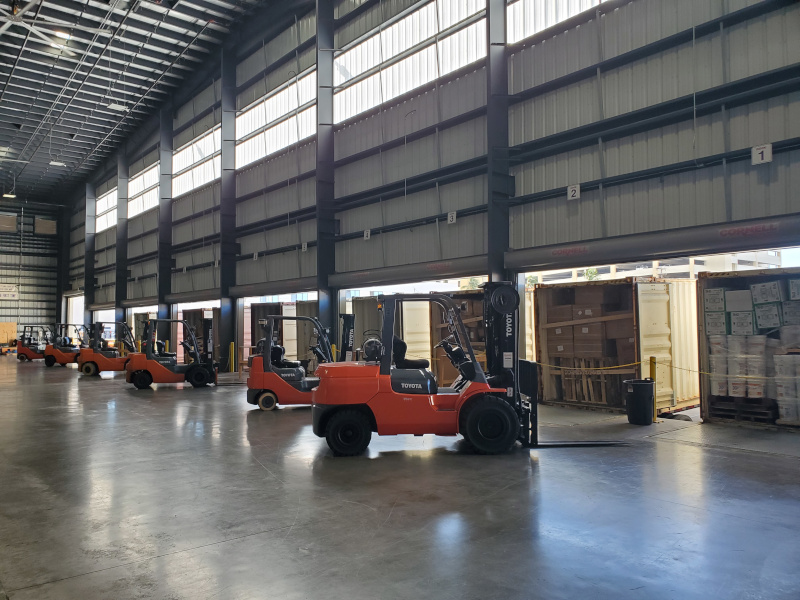 On top of the standard services the company provides, they also offer additional options based on the needs of their customers. These can include assembly and distribution, scanning, heavy hauling, project cargo, and chill and frozen. Strong relationships between their sales team and the customer are a top priority. "Again, a lot of those employees have been here a long time," Kane remarks. "So, they build long-term relationships with our customers, which breeds confidence." The company also has a website that allows customers to track their shipments, as well as an option to sign up for email updates as well as customized reports. All of this is part of what Kane believes makes DHX-Dependable Hawaiian Express stand out from the competition.
Just over three years ago, DHX opened their Honolulu facility, which Kane says was "one of the last steps to finalizing our long-term plans of being fully asset based." He continues, "We opened our Maui and Kona facilities some years back, but Oahu was our crowned achievement. It provides our customers with warehousing, storage, and distribution options. We represent the largest warehouse distribution facility in proximity to downtown Honolulu, and we're closest to the port." This proximity to the port is a convenience to their customers, 80% of whom are located within a five-mile radius of downtown Honolulu. With many of the competitors' warehouses situated up to 17 miles outside of the city, the addition of this facility is of value to DHX's customers and the community being based in Honolulu.
In terms of other investments, Kane says electric vehicles are part of the discussion, as well as other sustainable initiatives that help DHX maintain its commitment to have the smallest carbon footprint possible. "It's an important thing here in Hawaii. We are living on an island, and we are trying to keep it as green as possible and assuring the longevity of our environment on the Hawaiian Islands."
As one of the most premier freight forwarders in the state of Hawaii, DHX-Dependable Hawaiian Express is also a fixture in the communities they serve. As for what the future holds, Kane asserts, "We are here, and we are a part of the community. We have over 200 staff in the state of Hawaii, so we're providing many jobs. We try to remain distinct in the state by providing multiple different services across the islands, and we are here for the long run."
AT A GLANCE
DHX-Dependable Hawaiian Express
What: A shipping and logistics company servicing Hawaii and Guam
Where: Oahu, Maui, and the Big Island, Hawaii
Website: www.dhx.com

Matson – www.matson.com
Matson – Serving Hawaii Since 1882
A proud American shipping company with Hawaii roots dating back 140 years, Matson introduced containerization in the Pacific – an innovation that revolutionized the industry and became the worldwide standard – as well as the first automobile-carrying ship in the Pacific.
Matson was also among the first containership operators to recognize an obligation to protect the environment and set another industry standard decades ago with its Zero Solid Waste Discharge policy. The company has set goals of reducing fleet greenhouse gas emissions by 40% by 2030 and achieving net-zero total Scope 1 GHG emissions by 2050.
Matson provides industry-leading on-time delivery of essential goods to the economies of Hawaii, Alaska, Guam, Micronesia, and South Pacific islands and premium, expedited service from China to the U.S. West Coast. A key supply chain partner, its dependable U.S.-built, -owned and -operated ships and assets can be relied upon to continually replenish customer inventories.
In recent years, Matson invested approximately $1 billion in new ships and terminal improvements to support its Hawaii service.  In November, it committed an additional $1 billion to building three more new ships that will serve Hawaii starting in 2026.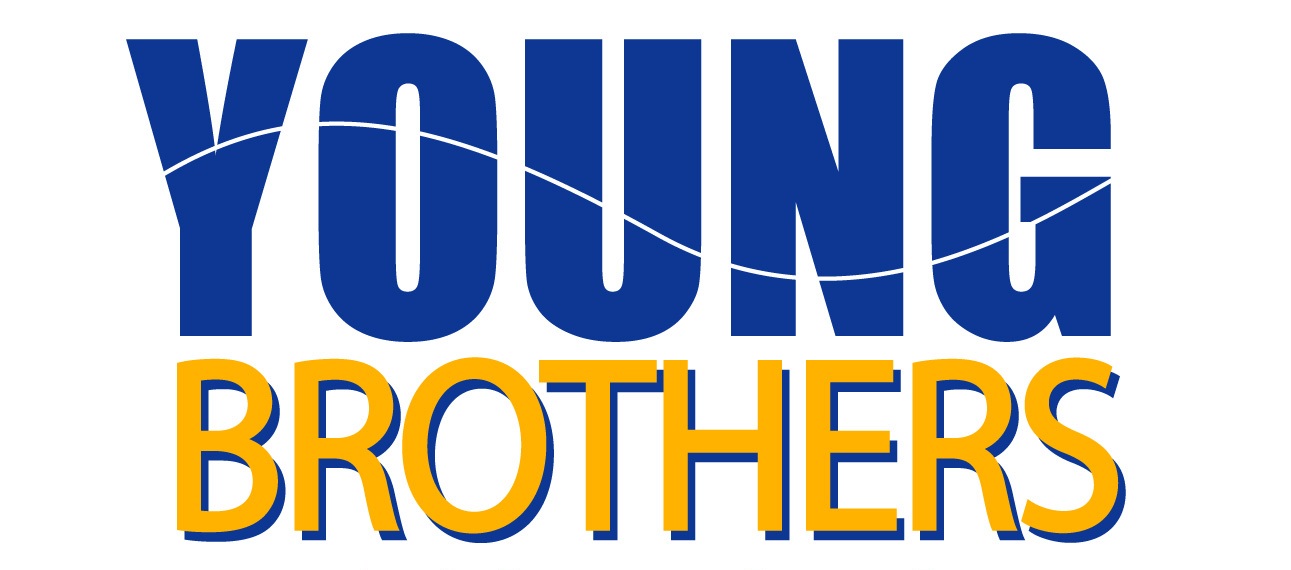 Young Brothers – www.htbyb.com
Founded more than 120 years ago, Young Brothers, LLC is Hawai'i's trusted interisland freight company. Responsible for transporting 100% of all ocean cargo that originates and ends in Hawaiʻi, we are the only water carrier to serve Lāna'i and Moloka'i. We offer 12 weekly sailings and our 380+ highly skilled employees move what matters most to Hawai'i using state-of-the-art shoreside equipment.