Casa Grande, Arizona
Steeped in tradition while looking to future growth on the horizon
Business View Magazine had the opportunity to sit down with city officials representing Casa Grande, Arizona, to discuss infrastructure projects and growth opportunities for our series on the fastest-growing cities in the US
The city of Casa Grande, Arizona has come a long way since it was first founded as "Terminus" back in 1879 as a mining town. It earned its name because it was established in an area where the railway ended.
Casa Grande is now home to many leading companies in the electric vehicle (EV) industry and other high-tech sectors. Employers like leading EV manufacturer Lucid Motors continue to make significant investments in the city hiring over 3,000 employees and expanding their 840K s/f manufacturing operation to over 3.5M s/f in order to support its building of luxury EV sedans and future SUVs. Kohler is building a 1 million-square-foot facility in the city and will be one of the city's largest employers joining Hexcel and Abbott Nutrition, who each employ hundreds of area residents. Numerous semiconductor and chemical companies have added to the city gaining a reputation as a high-tech corridor.
"We are a launching pad for the EV community," says Casa Grande Economic Development Director Richard Wilkie. He adds that there has been a "clustering effect" that has attracted other EV and high-tech companies.
Lucid Motors continues to put its footprint down in the area and purchased two large vacant properties totaling over 1,300 acres near its existing electric vehicle factory in Casa Grande in May 2022 for further expansion.
This employer growth should come as no surprise. Residents in Casa Grande enjoy a very high quality of life largely free of traffic congestion and urban chaos. The city enforces a dark sky ordinance that allows all to see the stars and enjoy the natural outdoors.
In addition to seeing the stars on a clear night, Casa Grande offers multiple features for the outdoor enthusiast. There are nearly 19 different parks and 17 miles of hiking trails throughout the city. Plenty of golf options abound, including Mission Royale Golf Course and Tierra Grande Golf Course. Additionally, Casa Grande is the home to the only in-residency soccer academy for the famed international club team FC Barcelona.
"It's part of the "small town" feel that is attractive to potential residents and employers alike", Wilkie says. With a population of over 63,000, Casa Grande is poised to grow significantly in the next couple of decades. As a result, much of the city's planning is designed to address this growth through education, infrastructure, residential and retail growth, and new modes of transportation.
While city and county governments are not allowed to be actively involved in the management of public schools or academies, the city does collaborate with other entities to support furthering the education of its students of all ages.
Casa Grande is home to "A" rated public charter schools including Legacy Traditional, ASU Prep Academy and Mission Heights Prep School. In addition, the Casa Grande elementary and high school districts continue to receive praise from third-party organizations and rating agencies.
"Our role to support education workforce development is key," Wilkie says. "We have great relationships with our public and charter schools."
One of these efforts includes the development and construction of Drive48, an advanced manufacturing training center located on the Central Arizona College Signal Peak Campus. This advanced manufacturing training center has trained thousands of Lucid employees and will be able to support the future training needs of the existing companies and the new advance manufacturing companies that locate in the community. Drive48 also allows schools to work with Central Arizona College and local high-tech employers, to educate students on the benefits of advanced manufacturing and has led to the creation of more than 10 Career Technology Experience (CTE) programs at local high schools.
Investments in infrastructural improvements are a main focus for the city for the next 10 to 20 years, says City Manager Larry Rains. The planning for these efforts started several years ago and has included an expansion in wastewater treatment from 6 to 12 million gallons per day, with planning already underway for an additional $40 million expansion to allow the wastewater treatment facility to process 19 million gallons per day. Transportation corridors for truck traffic are also being improved and long-term water, power and even high-speed Wi-Fi needs will be developed. These improvements and expansions help bolster the City's position in attracting companies looking to locate in Casa Grande.
Continued residential developments will be needed to address the expected population growth. Nearly 20 builders have either indicated interest or have actively begun residential developments in recent years. Single-family permits grew from 2019-2021 and while that demand has slowed since inflation reared its ugly head in 2022, the job growth will continue to drive the need for additional houses, apartments, and condos.
In fact, more than 7,000 multi-family residential units are being planned or under construction right now. This is driving additional retail and commercial demand.
"We need enough housing to support our rapid job growth," Rains says. He adds, "we want to make sure we have enough affordable housing" because that is one of the other attractive features of the city. Larger cities in Arizona like Phoenix, Tempe, and Flagstaff have a higher cost of living, which increases Casa Grande's appeal.
Many newer retailers are in the restaurant and hospitality industry. Recent openings in the last few years include Angry Crab, Texas Roadhouse, Asian Bistro, Hideout Steakhouse, and many more. New grocery stores are in the works including an Aldi's. Iron City Polaris is expanding, and several car washes and coffee shops are among the other retailers to recently call Casa Grande home. New automotive dealerships are also planned to meet the demand of the growing population.
The vision of Casa Grande's downtown district is to be an exciting, visually appealing, easily accessible, safe, and balanced mix of uses that integrates residential, office, retail, entertainment, dining, and cultural and civic activities. It will be recognized as the heart of the community and a place that draws visitors from all around the region.
According to Wilkie, "we are looking to add many more retailers to our amenities. Because of our location, Casa Grande is the retail and restaurant hub of western Pinal County drawing people from the smaller neighboring communities including Eloy, Coolidge, and Arizona City.." This retail brings more visitors to Casa Grande as well. "We are becoming a destination community," Rains says.
As a state, Arizona is looking to attract new employers to the area as an alternative to a more expensive option in parts of California, he adds.
While Casa Grande is still a rural community in many ways, the growth necessitates new options for public and convenient transportation. Toward this end, the City is moving forward with developing and launching a city-based public transit system to support the varied needs of its growing population from providing transportation to healthcare appointments, running errands, getting to work, and going shopping or out to eat.
The city's 2030 General Plan also has a large section dedicated to the increase of EVs and adding related infrastructure. This includes a corridor that will include multiple charging stations and an environment that welcomes the testing of future technologies from sedans and trucks to buses.
The continued expansion of infrastructure improvements and other modern services is on the horizon as Casa Grande plans for an influx of new businesses. High-tech employers are being recruited and will likely add to the demand for housing and retail. "We need to make these investments to keep our competitive edge," Rains says.
If nothing else the availability of land at a much lower cost than the Phoenix metro area and more affordable housing will keep investors and residents interested in Casa Grande and help attract additional retail, commercial, and other amenities to the city. The future for Casa Grande is bright because it is an extremely attractive place to live, work and play.
AT A GLANCE
Casa Grande, Arizona
What: A vibrant town with historical charm
Where: Located in Pinal County, the halfway point between the cities of Phoenix and Tucson
Website: https://casagrandeaz.gov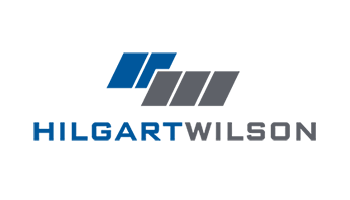 HilgartWilson, LLC – www.hilgartwilson.com
HILGARTWILSON is committed to providing exemplary consulting services in civil engineering, land use planning, land surveying, environmental services, and construction management. Since 2009, our innovative solutions and unmatched client service have made us a leading Arizona firm. We are honored to work on a variety projects in Casa Grande and contribute to the city's dynamic future.