North Ogden, Utah
At home in the foothills
Business View Magazine interviews Scott Hess, Planning Director of North Ogden, Utah, for our focus on Economic Development in U.S. Cities
The Wasatch Front in northcentral Utah, is a long and narrow stretch of land situated along the western side of the rugged Wasatch Mountains. Approximately 80 percent of the state's population lives in this metropolitan area within its adjacent cities and towns. Among these communities is North Ogden, a small, high-end suburb of Ogden, situated at the base of Ben Lomond Peak.
The area's first residents were Indigenous Americans like the Ute Tribe, whose word 'Wasatch' meaning 'low place in high mountains' perfectly describes the gorgeous landscape. European American fur trappers came to 'Ogden Hole' (now North Ogden) in 1820, before cattle ranchers settled the area in 1850. Over the next 70 years, North Ogden became a hub for the sugar beet industry and even housed a processing and canning plant, which helped increase the area's population. It also caused a high demand for potable water. As a result, North Ogden incorporated in 1934; later becoming a city in 1950. Today, it's a community with a full range of amenities and is the ideal place to run a business or raise a family.
Scott Hess has been the city's Planning Director for approximately six months and grew up in the area, working all along the Wasatch Front. He describes North Ogden as "a very nice, 'destination' community and a great place to work. As a community we're in this beautiful mountain setting, but we're also close to many job opportunities, despite not really being a job providing center. It's a community of neighborhoods that's an amazing place to live, work, and raise a family. People who grew up here tend to come back with their own families because the quality-of-life is so high. We're a few miles drive off Interstate 15, without a major freeway or transit line. People choose to be here; they don't find themselves here by accident."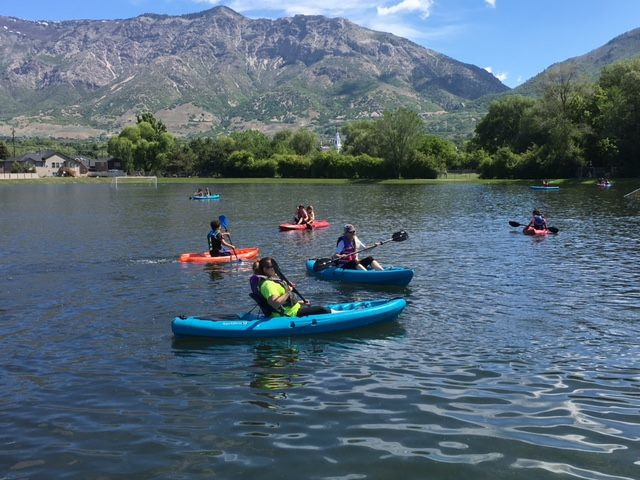 With the population growing 10 percent over the last two years, there are many reasons for the 21,000 residents to choose North Ogden for their home. The excellent Weber School District is one. The city and the school district have a great partnership, and even though Hess's department isn't responsible for the district's planning, he's kept up-to-date on developments like selecting future school sites. Since the city's population is steadily rising, the school district has been proactive in purchasing property. According to Hess, "We now have a few future school sites embedded within future neighborhood areas. It's important we're prepared because our location in Northern Weber County tucked into the Wasatch Mountain range means we share services with the communities of Harrisville and Pleasant View. This includes our education system; we have kids from those cities attending our schools, especially the Junior High and High Schools."
Most North Ogden residents earn high incomes, especially compared to the other Weber County cities. Hill Air Force Base (Hill AFB) is a short 25-minute drive away and is the largest job provider in Utah. A little further north is a booming manufacturing industry, so the community is surrounded by different job opportunities all within a short commute. "Since the onset of the COVID-19 pandemic, more people are working from home and really investing in place," states Hess. "Individuals originally from this area who moved to Salt Lake City for work, have now moved back because they can work remotely. We have great internet access and other modern amenities communities desire right now."
Breathtaking mountain pathways like the Bonneville Shoreline Trail and the Ogden Brigham Canal Trail, an internal connected trail system, are perfect examples. Another is the city's walkability, which is being improved even further.  Some of the older sections were developed prior to modern sidewalk requirements, but the North Ogden City Council is improving the sidewalk network to ensure reliable school routes and general public safety.
There is also a city road widening project on the major arterial road Washington Boulevard, State Route (SR-235) – which, once completed, will improve accessibility for residents. That is especially important because the section of Washington Blvd. at 2600 North (N), is currently being developed into one of the city's downtown areas. There are approximately 20 acres available for future businesses with multi- and single-family housing developments being built around it.
In the city's south end are two iconic buildings. The historic Cannery, built in 1901, was the former home of North Ogden's fruit processing and canning plant. It's now The Cannery Center, a retail shopping area. Another popular spot is Kirt's Drive In, a nostalgic hamburger joint that perfectly embodies the 1960s drive-in aesthetic. But it's the community's north end that locals consider "the main heart of the city" with its grocery stores, financial institutions, and restaurants.
"Those commercial opportunities are there because we're here to serve our residents," shares Hess. "North Ogden isn't a community that offers incentives for commercial development. I think the amenities we provide are right sized. We aren't out to get the next best thing just for our sales tax revenue. Instead, we have major grocers like Lee's Marketplace and Smith's Food and Drug approaching us, wanting to be part of the community. When this happens, it's typically a high-end level of investment." The city's goal over the next decade is to maintain its existing businesses, as well as slowly build its tax base by carefully developing open and available acreage.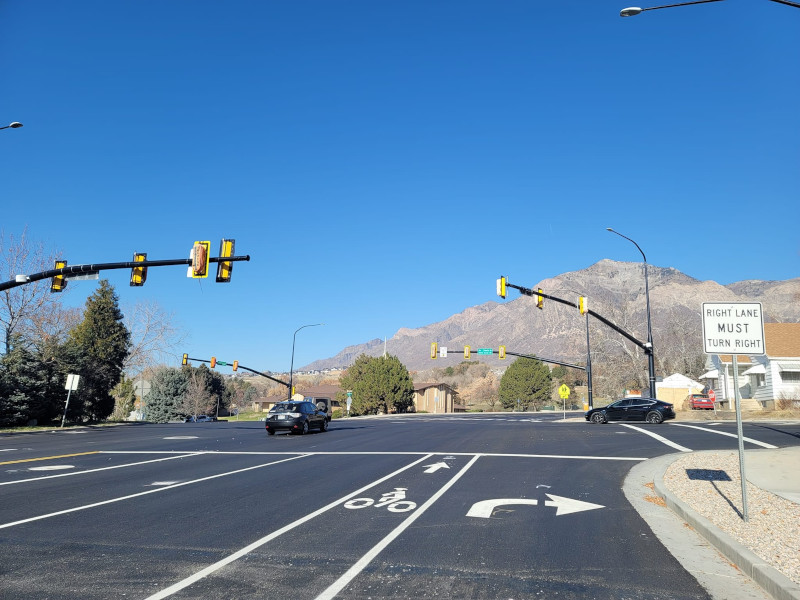 Housing development is another major focus, with many younger professionals moving into the area. That doesn't necessarily mean there is a lot of affordable housing available. Hess notes that even the newer townhomes are selling in the high $300,000s and low $400,000s. Further up the hillside, homes are being listed anywhere between $600,000 and $2 million. The existing housing stock is only continuing to appreciate. As Hess reports, "We have a good mix of people who have lived here forever, benefitting from the appreciation in housing values, and those who are investing at a high level into our community, because housing is worth so much right now."
Regarding developments, he estimates the city is "about halfway there" in building housing for 40,000 residents. "From a planning perspective, we're flexible with the options we offer. Approximately 27 percent of our new rooftops include attached housing such as a townhouse, condo, or apartment. This way, we can expand while maintaining a lesser footprint on growth. We're also focusing on open space preservation, so we don't lose the agricultural feel of the community."
Some of these growth challenges are mitigated by strict adherence to the North Ogden General Plan. With Utah being a pro-property rights state, cities must be proactive in planning or else they won't have enough resources to accommodate residents. "The goal is to maintain and improve quality of life while providing a variety of housing choices," says Hess. "It helps that the city has a great working relationship with developers in the area. Our locally grown developers put their name on the line, since housing areas rarely change for 100 years. These folks who live, work, and develop in our community are doing a fantastic job."
North Ogden also manages its capital facilities well. The budget for infrastructure projects remains strong, partly due to enterprise funds like sewer and garbage fees, as well as sales tax revenues. Despite the state dealing with drought challenges over the past few years, the city's potable water storage and supply exceeds its current population. Irrigation water shut off continues to be a problem area, as some residents have their water turned off earlier than desired – causing dry, brown lawns. The city has been flexible with Xeriscaping and is considering alternative choices for turf grass. Future sustainability is also a major factor when planning development up the hillside. City Council is considering clustering homes together to minimize impact to the natural environment, while preserving property rights.
Looking three to five years ahead, Hess believes that the city will continue to provide essential services like emergency management and proper water irrigation, while also maintaining growth. He shares, "It's imperative that locals experience a high quality of life. That always has been, and always will be, a huge focus for us. I was once told that, 'living in North Ogden is like living in a postcard'. I had to move away and come back to appreciate its meaning. Often growing up, you tend to see right through your environment instead of seeing its value. There are days when I look up at the peaks of the surrounding mountains and I do feel like I'm living in a postcard. But it's even better than that because, as residents, we have a choice of housing, employment, healthcare, and amenities. Everything is right here within reach."
AT A GLANCE
North Ogden, Utah
What: A high-end family-friendly suburb; population 21,000
Where: In Weber County, along Utah's Wasatch Front.
Website: www.northogdencity.com