Roman Roofing
Going above and beyond
Business View Magazine interviews Norm Dopfer, President & CEO of Roman Roofing, for our focus on Best Practices in Construction
Based in Cape Coral, Florida, Roman Roofing is ranked in the top 3% of the fastest growing, privately held companies in the nation, and the company takes great pride in its success.
CEO and President, Norm Dopfer, believes it's the closeness, along with other key factors, that differentiates them from competitors. He shares, "We are family owned and operated, and maintain good relationships with all our employees. That's one aspect that sets us apart. The second is our ability to adapt." Being open to pivoting and changing, the firm loves to embrace new technological advancements. In turn, this positions them perfectly to predict future trends.
Roman Roofing's main mission is to assist their clients and offer a wide range of services for homeowners in the area. To keep this level of excellence high, the team is required to be well skilled and serious about their roles. Another area where Roman Roofing is invested in is hosting meetings. Whether it is weekly or quarterly, the team strongly believes that these meetings assure that goals for growth are met. It's an area that Dopfer thinks is missed out by other contractors. He notes, "I think a lot of contractors get into the flow of work and they forget about optimizing efficiencies and growth."
The firm's major five year goal is to grow Roman Roofing into a company that generates $50 million in sales revenue per year. For 2021, the company hit $28 million with projections for 2022 tipping the scales at $40 million. This is proof that making sure goals are understood and met are a productive and necessary way forward.
Roman Roofing covers all of the Southwest Florida region within a 100 mile radius from Cape Coral. That being said, there are circumstances where the company will travel further, such as government  contracts and large commercial contracts located throughout the state. The company has held its mainstay within the residential roofing sector since opening in 2015. However, some businesses have reached out to Roman Roofing for certain projects due to the company's stellar reputation, so the firm has some large commercial projects in their portfolio and is currently expanding this division.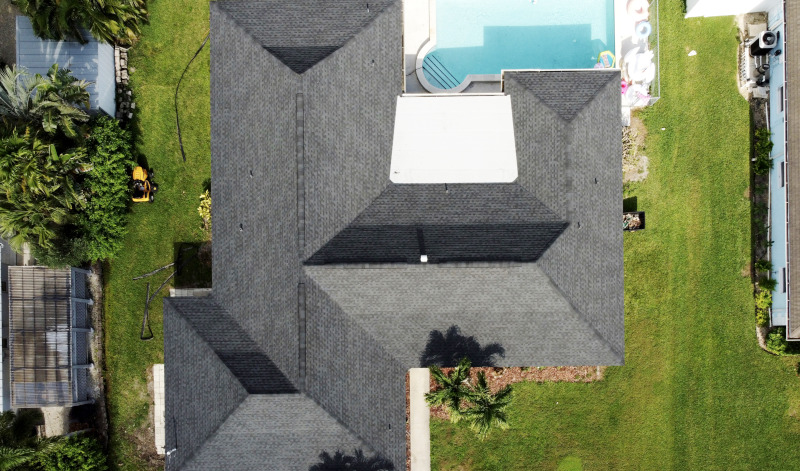 Recently, the company has partnered with GAF, America's largest shingle manufacturer, and producer of integrated solar systems. This has opened up opportunities for Roman Roofing to pursue new avenues of revenue. They have started to offer GAF's Timberline Solar Panel Systems – cutting-edge solar solutions – with a notable new product release being the nail-able solar shingle. "It's a great partnership, we believe in their products, and GAF knows that we deliver a white glove service when it comes to installations," says Dopfer. The nail-able solar shingle will be released in the third quarter of 2022 and will be exclusively available in the area through Roman Roofing.
The management team at Roman Roofing is aware that adopting solar technology is the way of the future for many states across the country. As Dopfer attests, "States like California and Texas have been installing solar for years, and we believe that there's a big market for it here in Florida, as well." Currently, there are companies lobbying to eliminate the credits and benefits that might make solar desirable, but through a determined effort to educate, Roman Roofing believes that homeowners are still interested and can benefit.
As with all industries, COVID-19 has affected business operations for the roofing sector. But with their strong relationships with suppliers, Roman Roofing has been able to keep operating and thriving. Because the company has formed such strong relationships with local suppliers, the disruption has been minimized or in certain cases all together mitigated. Post COVID-19 lockdown, the company has also been able to retain their staff, with little turnover. The reason for this low-staff rotation is the fact the company truly cares about their people. As Dopfer declares, "Without them we don't exist."
The company embraces a fun, family-type culture and rolls out comprehensive events for its employees. Management also has a direct relationship with all personnel, which means they talk to each crew member, laborer, and foreman daily. This high amount of communication means the firm is able to create a really healthy synergy with all departments. At the end of each week, the management team receives a report to indicate how individual departments are working. Bonuses and gifts are given out on merit, so when crews are performing, they are rewarded. It's this approach to rewarding staff that assures them that they are truly valued.
Dopfer elaborates, "Our approach is simple. We care. We care about our employees. We care about our homeowners. We care about the quality work performed. If we take care of all of our employees like most companies take care of their customers, we believe that great things can happen."
Every industry is experiencing innovation through advancements in technology. The same is true for the construction and roofing sectors. As a result, Roman Roofing has incorporated a research and development team to stay informed of cutting-edge technology products and systems. Currently, the company has outsourced a development team to create new software for making roofing easier for all parties involved. Utilizing the latest technology will assist the entire crew to be even more efficient and effective on the job.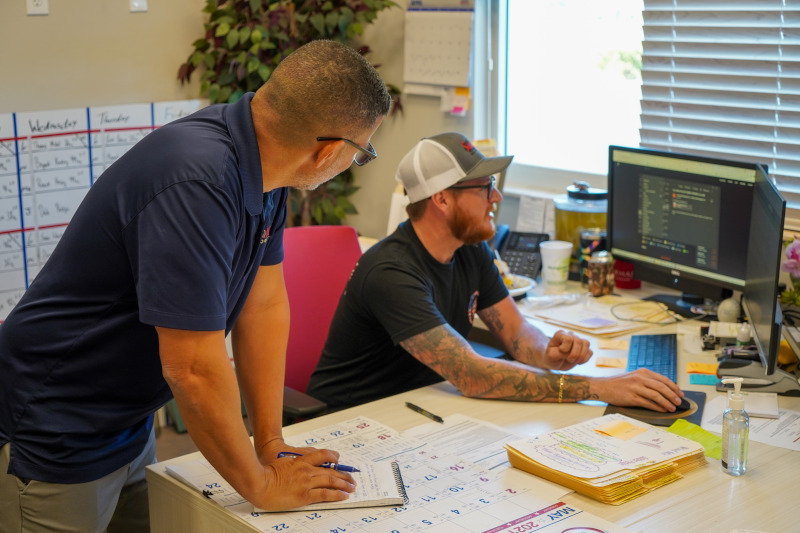 While, generally speaking, most roofing companies would never onboard a research and development department, Roman Roofing has placed a priority on it and knows it's crucial for making inroads into new areas of business. An example of how this team has created unique solutions is with the development of their own technology software systems aimed at reducing cost, simplifying internal processes, and optimizing the client journey. While there are already software packages aimed at the construction and roofing industry, the lack of insight means that meaningful daily issues are not highlighted, therefore creating friction points that ultimately can create a negative cascading effect.
The technological upgrades were created as a self-investment in the company, and the industry as a whole. By developing a software solution for the industry, the team at Roman Roofing believes that they can eliminate many concerns – making life for estimators easier, streamlining the customer experience, and helping individuals across the industry avoid costly mistakes.
Roofing materials are seeing a switch in popularity, as new options arrive on the scene. Asphalt shingles have primarily been the go-to material for roofing, but recently there's been a shift towards upgraded roofing systems, solar packages, and long term warranties. "This change could be down to the simple fact that homeowners are willing to pay a little more to install a higher quality system that helps offset utilities and retains a higher value for their investment," says Dopfer. Roman Roofing ensures that they only source their materials from the best vendors and suppliers in the area.
Due to the global pandemic disruption, the roofing industry is suffering from supply chain issues, battling material shortages, and long wait times. To navigate around this problem, the Roman Roofing team will take clients through multiple options available to them and work hard to get the project done in a timely manner to the customer's ultimate satisfaction.
Looking to the future, this hard-working and progressive company is planning on controllable growth. While Roman Roofing operates out of one central location, they are identifying other possible sites to build offices within the next three years. The firm also recognizes the need to establish more warehouse options for storing materials, thereby cutting costs. These structures are bound to utilize new GAF Timberline Solar panels, as the company firmly believes in their product.
But the most important element in achieving long-term growth and success is maintaining the health and happiness of the entire Roman Roofing family – staff, customers, and vendors.
AT A GLANCE
Roman Roofing
What: A leading residential roofing contractor
Where: Headquarters in Cape Coral, Florida
Website: www.romanroofing.com
GAF – www.GAF.com
GAF Company Overview
GAF is North America's largest roofing and waterproofing manufacturer and a part of Standard Industries, a global company focused on building materials. In fact, more homes and businesses in the U.S. are protected by a GAF roof than by any other product.
GAF protects what matters most to our customers while transforming the roofing and waterproofing industries. We deliver innovative and customer-centric solutions that help contractors grow their businesses, create value for property owners, and provide peace-of-mind for families and businesses.
GAF's products are manufactured at plants strategically located across the U.S. and include a comprehensive portfolio of roofing and waterproofing solutions for residential and commercial properties as well as for civil engineering applications.
The full GAF offering is supported by an extensive national network of factory-certified contractors. GAF continues to be a leader in quality and offers comprehensive warranty protection on its products and systems.
With a culture built on safety and values, we empower our employees, provide opportunities for personal growth, and create a positive impact on the communities in which we operate.
Learn more at www.GAF.com.