Retail Service Systems Inc.
Rugged entrepreneurs rule
Business View Magazine interviews Scott Andrew, President/CEO of Retail Service Systems (RSS) for our focus on Fastest Growing American Companies.
Retail Service Systems Inc. (RSS) was established in 2013 but its roots go back 20 years to beginnings that were formed on the concept of promoting the good old-fashioned entrepreneurial spirit. Today, that legacy continues from RSS headquarters in Dublin, Ohio with locations in 44 states and a National Training Center in Jacksonville, Florida. With its unique business models and passionate team of "Rugged Entrepreneurs," the firm is making huge inroads in the $100 billion a year Furniture and Bedding industry. In fact, Inc. Magazine has ranked and recognized RSS in the top 20 percent of fastest growing companies in America for 2018 and the BoxDrop brand has exploded in the marketplace.
RSS works with top brand names like Simmons, Serta, Lane, Sapphire Sleep, Steve Silver, Beauty Rest, Royal Heritage, Parker House, Crown Mark, Protect-A-Bed, Kith, Leggatt & Platt, Perdue, Klaussner, New Classics, Coaster., and various manufacturing partners for its own private label products. Through strategic asset acquisitions, advanced technology in operational and marketing systems, and proprietary methodologies, RSS has positioned itself as a market leader in specialized distribution and retailing via its network of corporate owned, independently licensed, and franchised locations.
With four business models on the RSS BoxDrop roster, entrepreneurs are spoiled for choice. Options include:
BoxDrop Mattress: a start-up program for owners who want better control of their time and income.
BoxDrop Mattress & Furniture: a national affiliated business opportunity connecting brick and mortar businesses to specialized e-commerce and social media marketing strategies using proprietary "Channeled Purchasing" and selling methodologies in the closeout and clearance marketplace.
BoxDrop Sofa: a proprietary model for establishing and operating an upholstery-centric model.
BoxDrop Distribution: a large scale multi-location & multi-model program for ambitious, successful, and sophisticated RSS entrepreneurs. This "Super BoxDrop" model is a wholesale/retail distribution opportunity that maximizes "market blanketing" on a high-volume scale, leveraging national branding and quantity purchasing programs designed to maximize profits and efficiencies.
Over the last 25 years, RSS President and CEO, Scott Andrew, has founded and/or owned companies spanning multiple industries, including beverage wholesale, real-estate development, rodeo production, and internet marketing and distribution in retail and B2B. Recognizing a need for disruptive distribution and retail changes in the U.S. home furnishings industry, he founded RSS and along with Jerry Williams RSS's COO and the rest of the passionate RSS team, has directed the company's industry leading growth of 40 to 125 percent, annually.
Andrew reports on the reasons for the company's amazing success: "I'm a serial entrepreneur, I like to create and build things. Over the years, I've classified entrepreneurs into three groups: Professional Entrepreneurs (own a highly specific business, like a doctor, lawyer, accountant), Corporate Entrepreneurs (looking for a pure franchise model where they're controlled and told exactly what to do, what to purchase, etc.), and what I call Rugged Entrepreneurs that are teachable and coachable. They have a great work ethic but don't like to have a rigid structure or a boss. In 2013, we set up RSS to acquire the assets of a mattress and furniture company that was really struggling. We knew we could improve and apply some unique proprietary methodologies we'd learned to that franchise model and build a business that would empower entrepreneurs nationally, but they would operate locally.
"In a world where mom-and-pop businesses were largely failing in the U.S. home furnishings industry, we had a way to give a local business owner the competitive power to do very well against the big regional and national players. If we could identify and empower Rugged Entrepreneurs and focus on their success, we knew we would have a home run. So, we acquired that struggling company and it took the first three years to break even and pull a great team together to properly change it from a rigid franchise structure, where we ended in 2013 with 20 locations, to now more than 300 locations nationwide."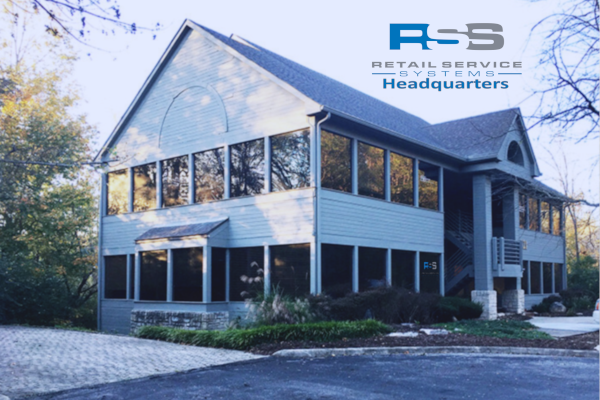 "All our locations, other than our corporate-owned locations, are what we call Licensed Dealers and we don't charge them a fee. We have a contract that requires certain things, but we create flexibility that lets people control their own business and target their lifestyle, as much as their income. Our business system can be tailored to a wide variety of needs and ambitions for the entrepreneur that chooses to work with us."
A shining star in the RSS team, Kelly Harris exemplifies the Rugged Entrepreneur spirit. The mother of five owns the company's largest retail business, is the Division Business Coach for RSS's largest division, and will soon be National Director for the Super BoxDrop program. In Harris's own words, "My success in the business goes back to a customer service background, learning at an early age what it means to please people. As a single mom, I started waitressing at Cracker Barrel to put myself through school. I loved what I did, and when I finished school, I focused on customer service as part of my career. I did it for 15 years, and during that time I purchased my first new, name-brand mattress on my own at a really great price. I loved the experience; had a conversation with the owner, Brad Loy, and we really hit it off. Sometime later, I reconnected with him at the store and was hired as an appointment setter, where I would talk with customers and send them his way.
"We worked as a team for a couple years and, in 2013, I started as a manager at that location, when RSS came in. Brad, who has been my mentor all along, was moving to Colorado to open another location, so in 2014, I became the business owner and a Rugged Entrepreneur on my own. And Brad Loy is now our National Division Business Coach Director. With the tools provided by RSS, I grew a small mattress and furniture business into a local main attraction. Business doubled that first year, and again in 2015. My husband and I have five kids, and a five-acre farm and, with RSS's support, I've been able to manage that work/life balance. We get to travel and enjoy time together, as well as helping our community buy brand new, name-brand mattresses and furniture at a price they can afford. Our business is fun. My kids come to work with me, I love that about it. One of my son's first sentences was telling a customer, "The mattresses are over here."
"I recommend RSS to anyone who is interested in this type of model. My brother-in-law started early on, by coming to our location and watching what we do. He now runs one location and his son runs another. My sister-in-law, a stay-at-home mom for 18 years, was inspired by the way I, as a female with a family, ran the business, so she started a business in March. I also have a cousin in Virginia, who now runs her own business. We have a whole Team Harris! No matter where you are in life, you can get started and be successful."
Andrew adds, "We have an intentional on-going training program; the only thing we require in it is that new owners attend our CMO Darren Conrad's 'See America' basic training event soon after joining the RSS family. We offer them every two months, in a different location across the country, where a new "Rugged' can meet other entrepreneurs, learn and share ideas. It attracts a lot of veterans who like to have a refresher and we have them participate in the Q & A parts of the training with the new people from that region (we're opening about 10 locations a month). It merges the old with the new and develops relationships that helps build our Rugged Entrepreneurial community. The 1st phase of our training program is designed to take place over an owner's initial year with RSS. We start with a first base program using advisors as well as manuals and resources that are online. The new Rugged is then handed off to a personal Division Business Coach who helps them day in and day out as they continue through our on-going training program. In addition to our "See America" trainings, we also do two national conferences; one in summer and one in winter, where we do training and bring in product. Attendance is optional, but we make them spectacular and have about a 90 percent attendance rate.
"We teach our owners to operate on a cost structure that's so much better than a typical retail home furnishings business. We've developed a process where we have a good idea what a Rugged Entrepreneur is, and we will filter others out if we feel they aren't a good fit. New people sign an NDA before we take them through our full interview process. And when they sign an agreement with us, they get an exclusive territory. We look at the geography, demographics, population; we don't stack up individual dealers. Our placement team is incredible. We'd rather grow right than fast."
"Our Division Business Coaches (DBC's) are our best attribute; we now have nine, including Kelly, who has perfected our Super Box Drop model in Meridian, Idaho. This year as we add five more DBC's, she's becoming our National Director for the Super BoxDrop program, and will, hopefully, help five "Rugged's" a year advance their business to the Super BoxDrop level (kind of a wholesale/retail superstore in our program). Looking to the future, we have another very exciting new project in the works. RSS has recently acquired a company I have been involved with through its founder Brandon Kinder called BioPure Service. There are three BioPure locations in operation now and we're putting that whole package together to start franchising in Q4 of this year. BioPure Service will be a key new addition to our mission for empowering even more Rugged Entrepreneurs, going forward.
"It's almost scary how much interest we get now. We truly went from hoping we would grow, to where we're having to say 'No' a lot more. Last year almost 70 percent of our new locations were referrals or 2nd locations with existing Rugged's, which makes for a heck of an easy growth pattern. Yes, we have great business models and proprietary methodologies, but it is our passion and mission to 'Empower Entrepreneurs' that makes us so disruptive. We get hundreds of emails from a wide range of 'Ruggeds' expressing their thankfulness for what becoming a successful entrepreneur has meant to them and the impact their coaches make on them."
Check out this handpicked feature on Fotofab – A legacy etched in metal.
AT A GLANCE
Who: Retail Service Systems Inc. (RSS)
What: Business systems development and services company in the home furnishings industry
Where: HQ in Dublin, Ohio
Website: www.retailservicesystems.com
BB&T – www.bbt.com
When Retail Service Systems launched in 2013, "BoxDrop" didn't exist and our banking was easily handled by a local bank helping us serve 20 locations using our "local furniture direct" model. After creating "BoxDrop" with its multiple programs, our growth exploded. Growing from a few states and less than 30 locations to now 44 states and 300 locations, in just a few years' time, requires a banking relationship that can handle and support rapid response needs with expert advice that a "Rugged Entrepreneur" must have to navigate the change dramatic growth creates.  Craig Carlson and Tom Eller, along with the rest of their BB&T team, got to know us from top to bottom visiting our headquarters in Ohio and our National Training Center in Florida. After coming to understand our business, they brought us dynamic and responsive service that proved they could handle a complex business scaling nationally very fast. They are personable enough to be a part of our corporate family and professional enough to help guide us in our adventure of being one of America's fastest growing businesses. I can not imagine a better banking partner for what we have done, and are doing, than BB&T.
by Scott Andrew, President and CEO of Retail Services Systems

Classic Brands – www.classicbrands.com
In a challenging brick and mortar retail world, we have disruptively grown Retail Service Systems ("RSS") from just under 20 retail locations at year's end 2013 to 300 locations at the end of 2018. To grow that way, a company must have several great components working right and together at the same time. RSS's key components for dynamic growth have been great people, great programs, and great products. With JP, and the Classic Brands team, we found a partner who not only understands the dynamics of rapid growth, but also the ingenuity and marketplace awareness to be creative in product manufacturing, retailing, and supply chain distribution. Their work with us to create and provide custom manufactured sleep products has been "off the chain" successful. Supplying one of the fastest growing companies in America is not easy and Classic Brands is not only meeting, but exceeding, the expectations our Rugged Entrepreneurs have come to expect from us. In specialty bedding product manufacturing, we see no better or more well-versed partner than Classic Brands. They are a strategic part of what we have done and, more importantly, where we are going.
by Scott Andrew, President and CEO of Retail Services Systems