The Remi Group
Transforming the equipment service industry
Business View Magazine interviews Dan Schuster, Founder & CEO of The Remi Group, as part of our focus on best managed U.S. businesses.
Founded in 1998, The Remi Group is the proven alternative to traditional service agreements. Remi helps organizations customize the best service options available at the right price, by replacing multiple service agreements and extended warranties with one flexible agreement. Benefits include: measurable cost savings maintained year-over-year; administrative efficiency; service vendor neutrality; and consolidation of multiple agreements.
Utilizing its high level of industry experience and technical expertise, Remi strives to extend the useful life of customers' electronic equipment, and drastically reduce equipment maintenance management and repair expenses.
Since it's inception, The Remi Group has
◾Analyzed 850,000+ vendor service agreements valued at $1.9 billion
◾Covered more than 800,000 pieces of electronic equipment
◾Worked with 2,500+ service vendors across the country
◾Managed more than 1 million service events
Remi prides itself on selecting services and products from vendors that practice recycling whenever possible. At company headquarters, paper, plastic, glass products, and printer cartridges are recycled regularly. The IT Department donates out-of-date equipment to local North Carolina schools and non-profit organizations for refurbishing. Remi's office building, located in Ballantyne Corporate Park's Irby Building in Charlotte, NC, features special 'green' roofing and solar powered water heaters. Almost 75 percent of the construction waste was recycled and diverted from landfills and 30 percent of the construction materials were recycled. As a result, the Irby Building was awarded the first LEED Gold Certification in Ballantyne.
Dan Schuster, CEO of The Remi Group, founded the company in 1998, as part of a Royal & SunAlliance Insurance program. He relates, "Royal & SunAlliance Insurance, headquartered in Charlotte, North Carolina, wanted to take the concept of large-scale equipment management into the marketplace as an insurance offering they could distribute through their insurance agents and brokers nationwide. So, they recruited me out of Wisconsin as their first employee, because I had expertise in this space to basically build a branch inside of the insurance company. That's where I met our current President, Brent Howison. We started Remi with one employee, and successfully built the business up inside Royal & SunAlliance; rapidly growing to $30 million dollars in revenue."
Things went well until the U.S. division of Royal & SunAlliance ran into problems associated with 9/11. They were insuring part of the twin towers; they did a bad acquisition, and then decided to exit the United States. At that point, Schuster negotiated take-over of the business, the employee liabilities, and the run-off liabilities, and moved across the street to become an independent. He says, "We went from being Remi, owned by an insurance company, to The Remi Group, consisting of myself, and people like Brent, and some of the original shareholders."
The company covers the entire continental United States and now has 125 employees, plus many distribution partners – independents that get paid a commission for selling Remi programs. The programs involve equipment management for large institutional customers, including federal and state government agencies, public and private universities, hospitals and healthcare systems. These organizations outsource the maintenance of a collection of equipment, and instead of buying a contract from the OEM (Original Equipment Manufacturer), they buy protection from Remi.
Schuster explains, "When the equipment breaks, they call our dispatch center, and we send the appropriate vendor. We manage the repair process to ensure good response time and repair completion. We then pay the vendor. The client has outsourced the headache of dealing with all that administratively, plus our program saves them 15 to 25 percent over what they were paying previously for maintenance contracts. That's our basic value proposition."
The company tries to keep a balance among four segments – federal government, state governments, higher education, and healthcare; not wanting to be overdependent on any one sector. It's a portfolio play. If they have a down year because something's going on with the Fed, they can make it up in healthcare. And healthcare can be up and down too, so diversification is important.
Competitors, 99 percent of the time, are OEMs – Siemens, GE, Philips, Xerox, IBM – the big guys. Howison adds, "The few like competitors we have are folks that dabble in the business. It may be an insurance company that tried to get into this a little bit and is still out there on a small scale. For another company, it might be a part-time thing. With us, it's all we do. That's what distinguishes us. It's what our 125 employees do every day. We invest all our money back into the business and have been for about 20 years. There are some serious entry barriers to get into this business, and if you look at what we've built up in a database and intellectual property and a knowledge base, it's very hard for others to compete with us."
Maintenance contracts are a significant revenue generator for OEMs. Equipment servicing is done either on a maintenance contract, or on a time-and-materials basis. A hospital, for instance, may have hundreds of different maintenance contracts scattered about the organization; all high-margin contracts for the OEMs. Remi eliminates those, systematically moving them onto one contract. If Remi continues to use the OEMs, they'll still get paid to provide service on a time-and-materials basis. They may forego a high profit margin under the Remi model, but it's better for the customer to pay through a program, where maintenance is only paid for as required.
Schuster says, "It was really Jack Welsh of GE who revolutionized the thinking. He saw the service side of the business as a huge profit generator for the organization. So, you can assume if they're trying to sell you a warranty at Best Buy, it's very profitable. That's why we are able to exist because we can pay for every repair, provide a discount to our client, and still have enough left over to run a business.
Howison gives the example of a hospital buying a maintenance contract from on OEM for a CT machine and paying $100,000 per year, whether the machine has a failure or not. "What we're doing is taking that 'pay an excessive amount for no failure' out of the equation. Offering a fixed cost, so it's easier to budget without surprises. We charge $75,000, and incur whatever happens underneath that. Most often the charges that come into us are under $75,000, that's how much margin there is. On the other side, we may incur $150,000 in repair charges, so we take all the financial risk for the customer, provide them upfront guaranteed savings, and one number to call.
"For the future, we want to grow in the U.S. and beyond. As technology continues to improve, there will be more electronic devices to be covered, and we'll be trying to gain market share. In our business core model, we collect a lot of useful data. Right now, we're looking at ways to use the data and knowledge base to help customers with more than just a maintenance contract. We can consult on capital asset purchases, streamlining the process, leasing new equipment – different services that we're just on the cusp of providing to the market."
Schuster acknowledges, "For a long time, we would have viewed ourselves as a product company. In the next five years, we're moving towards becoming a consultative solutions company. We have States that come to us, now, with equipment issues – part of it might be the procurement process; part of it might be the choices available. They ask us to help find a solution, because many times, they don't have the resources to solve the problem."
Long-term relationships are valuable – of note, CNA Insurance in Chicago. Remi works with them on a private label program. And Government Sourcing Solutions (GSS) in D.C. is a great distribution partner, with expertise in cooperative procurement vehicles. Per year, The Remi Group deals with 2,000 vendors on the service side of the portfolio, and continues to vet that list every day.
For this innovative industry leader, offering an outstanding customer experience is the top priority. Maintaining that experience through third-party service providers can be challenging and takes a great deal of time and money. But Remi is committed to making sure that every customer issue is heard. Howison sums up why he believes his company is the best choice as a maintenance provider:
"There are many organizations that either don't know there's an alternative to buying an OEM maintenance contract, or they know it, but are hesitant because they are nervous about what happens if they move away from it. We'd like everyone to know that in most cases there is an alternative. And it's not something that happened last night, or out of somebody's garage. It's an alternative that's been here for 20 years and is serving federal agencies, state governments, police crime labs, high-end healthcare customers, and the like. We at The Remi Group are a legitimate and viable alternative that should be explored."
Check out this handpicked feature on Aptive Environmental – The smarter approach to pest control.
AT A GLANCE
WHO: The Remi Group
WHAT: Provider of equipment maintenance management programs for large institutional customers
WHERE: Head office in Charlotte, North Carolina
WEBSITE: www.theremigroup.com

ComputerPlus Sales & Service – ComputerPlus Sales & Service Inc., founded in 1991, and based in Greer, South Carolina, provides 24/7 service and support for critical computer system and network integration services. The company also offers preventive maintenance, system configuration, installation, administration, site preparation assistance, and analysis of local and wide area network infrastructures. It is the leader in information technology service and support for mid-range and enterprise-level I.T. systems nationwide. – www.computer-plus.com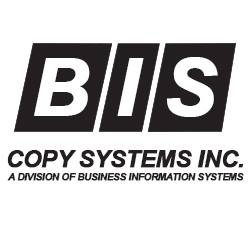 BIS Copy Systems – BIS Copy Systems sells, installs, services, supplies, and supports networked or stand-alone copiers, printers, facsimile, scanning, and engineering machines. The company, with 24 locations throughout New York State, services and supports single and multiple networked equipment for New York State, the federal government, and retail accounts throughout New York City, and from Plattsburgh, to Buffalo. – www.biscopy.net