Business View Magazine interviews COO Heath Avery & CEO Vess Pearson of Aptive Environmental for our series on top companies in the Pest Control Industry.
From its headquarters in Provo, Utah, Aptive Environmental leads the new generation of pest control providers with smart solutions focused on reducing health risks to humans and the environment. As a result, residents in 1500+ cities across the U.S. can sleep soundly knowing their home is protected year-round from invasive pests.
Heath Avery, COO of Aptive Environmental, shares the company back-story: "Our corporate team has been doing pest control and working together on previous ventures for quite some time. With this version – Aptive – we had some different goals in mind. We still provide traditional pest control services, often referred to as general pest control, but our overall approach was to make it a better company, not just for the customers but our employees, as well."
CEO Vess Pearson adds, "One of the most exciting things about this latest company is that our branch managers throughout the nation, salespeople, and corporate team all the people have a stake in the business. So, there's a feeling of building something together, something that matters, and something everyone can be proud of.
Aptive Environmental launched with gusto in 2015 – opening 29 hubs in 23 states simultaneously. Today, the company covers 33 markets across the U.S. in more than 1500 cities. Pearson explains, "We sold the customer base for our previous company, but the nice thing is we kept all our top management and locations across the country when we rolled out Aptive."
All locations are corporate entities, not franchises. Employee count varies, jumping substantially during the busiest time in summer. Aptive employees and independent contractors combined, number around 2,500, company-wide, during the peak season. In 2018, that is expected to grow to near 4,000, with approximately 150 new cities Aptive will service.
According to Avery, the most requested service is for general pest control. "Typically, ants, spiders, creepy crawlers that are occasional invaders in and around your home, including mice and rats. We also take care of voles in certain states. Every area and time of year brings different pest activity, so our service adapts to the season and the location."
After only two years in business, Aptive Environmental is ranked #4 among start-ups in Utah, and on pace to be the Fastest Growing Pest Control Company in the United States. Pearson attributes this phenomenal growth rate to not only taking care of customers, but employees, as well. "We want to build a custom treatment catered to exactly what our clients need. That sets us apart from competitors. And our people want to stick with us. They believe in what we do, and feel we provide the best service in the industry. As a result, it's an easy service to sell. Homeowners can see what we've done, see where we've been, and it's easy to get behind us."
Customers usually set up service with Aptive for regular quarterly visits. "We come out to their home to maintain control of their pest problem every three months," says Avery. "It's not just a one-time application, and that's part of our smarter approach to handling pest control. We can provide optimal control with minimal impact to the environment by performing quarterly visits. We develop a great ongoing relationship with customers. They find it refreshing to interact with us, and we get a tremendous amount of positive feedback about our customer loyalty specialists (CLS) in the office, and our service professionals out in the field."
Training is a major focus for every aspect of the company, ensuring the most cutting-edge service possible, while providing customers with adequate control of the pest population around their home. It comes down to teaching service professionals to understand what the problems are, the source, and the smartest, most effective treatments to use with the smallest impact on the environment. They are also taught several different forms of technology and how to track what's done at each service visit. Proper recording of data is a critical process from a customer service standpoint.
Pearson notes, "One of our biggest goals as a company is to 'wow' our customers. We have a culture where our service pros and CLS have fun figuring out how to go the extra mile. We're looking to create customers for life, and we know we can do that through the wow interactions we have with them."
Business relationships also play a key role. Avery describes the value of working closely with vendors and long-time suppliers. "BWI provides us with our pest control products; we've had a strong relationship with them for the past six years, in our previous company and now with Aptive. They provide us with the right equipment and the best products for our customers in a timely manner. To cover the busy summer influx of extra services, we rent a lot of vehicles from Enterprise Rent-a-Car and the Avis Budget Group. Having tight relationships with these companies is important to ensure the proper execution of service delivery."
Advancements in product development regularly appear on the pest control industry radar. But, Aptive remains cautious about using the right products in the right area at the right time. Many factors affect product usage: winter vs. summer, and the type and location of the pest. Service pros adapt to each situation with a thorough, customized treatment, and base changes in product use in individual circumstances.
Aptive uses biodegradable products, with minimal or reduced impact on the environment. Avery reports, "We always look for opportunities to limit the amount of applied products by using integrated pest management techniques; implementing a combination of products and other methods to change the conditions of the environment in and around the home, to help minimize the pest population. For instance, pests enter through exposed openings into the home. Simply spraying the opening would not be the smartest solution; finding a way to cover it permanently would be a great example of integrated pest management.
"Pests need a place to live; moisture/water; and a food source. So, we train our service pros to identify and reduce any of those three factors around the home. If that's possible, they can control the pest population without applying product. They also teach the customer how to prevent or reduce pest activity by looking for those hot spots, and educate them on the best ways to eliminate problems at the source."
As for the future, Pearson states, "We are a pest control company, but we see ourselves as being in the people business. We get a lot of satisfaction out of training and preparing and empowering our employees. Once they have those skills, they can go out to our customer base and provide an excellent experience. We have almost 20,000 positive reviews online and very few negative reviews. We love the idea that when people interact with us, we're able to give them peace of mind and take away their stress, and, in our own way, improve the quality of their life. If people can walk away feeling like 'Wow, Aptive, they build up their customers and employees,' then both sides are winning.
Avery adds, "One of our core values is 'elevate the tribe.' We want to make sure that after every interaction people from Aptive have with others, inside or outside the company, they are left feeling they've done something positive. To recognize we're here to have a positive impact on every relationship – whether on the environment, the customer, or our employees. We want to make the world a better place within our realm of influence."
AT A GLANCE
WHO: Aptive Environmental
WHAT: Fastest growing pest control company in the U.S.
WHERE: Headquarters in Provo, Utah
WEBSITE: www.goaptive.com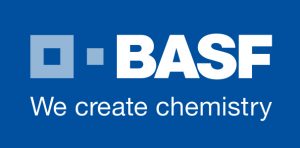 BASF – With headquarters in Ludwigshafen, Germany, BASF is the largest chemical producer in the world. The BASF Group comprises subsidiaries and joint ventures in more than 80 countries and operates six integrated production sites and 390 other production sites in Europe, Asia, Australia, the Americas, and Africa, employing over 114,000 people. BASF's portfolio is organized into five segments: Chemicals, Performance Products, Functional Materials & Solutions, Agricultural Solutions, and Oil & Gas. Its products supply the following sectors: Agriculture, Automotive & Transportation, Chemicals, Construction, Electronics & Electric, Energy & Resources, Furniture & Wood, Home Care and I&I Cleaning, Nutrition, Packaging & Print, Paints & Coatings, Personal Care & Hygiene, Pharmaceuticals, Plastics & Rubber, Pulp & Paper, and Textile, Leather & Footwear. BASF had sales of $16.2 billion in 2016. – www.basf.com