Business View Magazine interviews Vaughan Bassett, VP of Sales & Logistics at Pinnacle Renewable Energy, Inc., a sustainable energy business in Canada.
Pinnacle Renewable Energy Inc. based in Richmond, British Columbia, is a leader in the production and sale of wood pellets used as a fuel for heat and for the generation of power. According to Vaughan Bassett, Vice President of Sales & Logistics, the company was founded by brothers, Rob and Jim Swaan in the late eighties as a manufacturer of pelletized animal feed. "The original owners looked around and saw a whole lot of wood fiber, much of it in the form of shavings and sawdust, that wasn't being utilized, and they came up with pelletizing wood for the purpose of providing a fuel for thermal energy."
Having no model that they could relate to, in terms of equipment and processes, the brothers experimented until they came up with the right combination of motors and dies in order to successfully extrude wood pellets from fibrous woody raw material. "They kept at it until they got something that worked," says Bassett, "and that started the whole Pinnacle Pellet empire." Today, the company operates seven pellet plants throughout British Columbia – Houston, Burns Lake, Meadowbank, Quesnel, Williams Lake, Armstrong, and Lavington – and one new plant, currently under construction in Alberta. Its 250-plus employees produce about one and half million tons of wood pellets annually.
In the beginning when there was only one plant, Pinnacle began supplying bags of pellets to Canada and the United States for use in the heating of homes. "During those years, there was an emerging trend for wood pellet residential heat in Europe, too," Bassett explains. "Furnace and water heating manufacturing companies became involved in making home heating appliances aimed at weaning their customers off imported gas, which came largely from Russia, and was very expensive. So, they needed an alternative and, as a result, a lot of the housing, starting from the late '80s onward in Europe, was designed for wood pellet heating."
Pinnacle began exploring the idea of using wood pellets as a greener replacement for coal in thermal power plants, based on developments in Scandinavia, which has a long history of using wood as a combustible fuel for both large scale heat and power generation. "The Scandinavian governments were some of the early adopters of subsidizing renewable energy in the form of wood or biomass derived electricity going into the grid," says Bassett. "They started consuming quite a lot of wood pellets in places like Sweden, Denmark, and to some extent, Finland. One of Pinnacle's very early shipments was a combined vessel that it shared with another BC producer that carried around 10,000 tons into Sweden. This effectively started our export effort."
All of Pinnacle's wood fiber comes from sawmilling operations in Canada, particularly BC. "The sawmilling business is one where you take a mature tree, cut it down, bring it to your sawmill and then cut it up into lumber," Bassett says. "In the process of doing that, about 50 percent of the tree is wasted. That waste is in the form of woodchips, bark, sawdust and shavings. About half of that waste is woodchips, which generally flows to a pulp mill and ultimately gets turned into paper. But the sawdust, shavings and bark were simply burned – they didn't have any value. So every sawmill in the old days would have a 'beehive burner,' which looks like a massive teepee, and all the waste was collected up, thrown in there and burned. Today, we take that same waste material and turn it into wood pellets, which obviates the need for burning it. Eventually it is burned, but it's burned to create electrons, rather than smoke."
Bassett explains how burning wood pellets for fuel is more environmentally friendly in a number of ways, when compared to coal and natural gas: "Coal-fired power stations are pretty old technology and probably the best efficiency that you're going to get is 40 percent or thereabouts. That's the amount of heat that you can generate by burning coal that can be turned into electrical power. The remainder is basically waste heat. Combined Cycle Gas technology is more efficient because it essentially puts the heat through the system twice, so you get more electricity out of it. You're still, however, burning fossil fuel – material that has up until that moment been safely sequestered underground. The process of mining it is an activity that in itself burns a lot of fossil fuel. So does transporting it to the power station. Ultimately, in burning it there's no renewable 'return circuit' on fossil fuels. Once you've taken it out of the ground and you burn it, the carbon dioxide it produces just goes straight into the atmosphere.
"Wood, on the other hand, can be thought about in much different and more renewable terms. This is because while the tree is growing from a little sapling into a mature plant, it has, all the while, been absorbing carbon dioxide from the atmosphere and giving off oxygen, in the process of photosynthesis. The carbon is stored in the tree's molecular structure as wood. Once the tree reaches maturity, it's no longer growing and no longer absorbing carbon dioxide from the atmosphere the way it did when it was younger. So, it's helpful to chop that tree down and allow a younger tree to grow in its place in order to drive more carbon absorption from the atmosphere.
"When you harvest a mature tree, half of that tree goes into the lumber industry and is sequestered safely in the form of housing or structural timber. This could be for the next two or three hundred years or however long the structure lasts. The other half of it was traditionally wasted and it's that half that we now concern ourselves with because that's our raw material for pellet fuel.
"The process of producing wood pellets, admittedly, uses fossil fuels and electricity, but in the full analysis, it still produces less than 70 percent of the carbon dioxide produced by coal. Once you burn wood pellets at the power station, the CO2 liberated from that burning becomes the essential raw material reabsorbed by the young growing replacement trees. If you left everything as it was – didn't work the forest – you'd end up with a system of mature trees that wasn't absorbing as much CO2 and converting this to oxygen. That system would also, more than likely, be more susceptible to fire and disease. So, the extraction of mature trees, and the simultaneous re-growth of younger trees in their place, provides the absorption engine for removing the carbon dioxide from any biomass that you subsequently burn. That is why it's called 'low carbon electricity,' and that's why it's declared and accepted as 'renewable' by the governments of the world."
In Canada, the government's forest certification process mandates that harvested trees must constantly be replaced, and Bassett believes that this system gives his country the edge in providing a more sustainable product. "Canada has an extremely comprehensive set of laws and regulations associated with the management of its forests," he stresses. "You have to replace wood after a certain period with exactly the species mix that was found there originally. The good part is that as long as you're using the forest, you've always got more active growth in there than you would otherwise have had just by leaving it alone. By extension, the sawmilling and logging residual fiber in Canada pretty much all originates from government land, which is about 98 percent forest-management certified. In BC, where Pinnacle is based, there is more certified forest than the next biggest country. Plus, don't forget, it's 95 percent residual-based. We find this combination very helpful in selling our products as, probably, the most sustainable wood pellet fuel in the world."
Bassett maintains that the current market for wood pellets is very strong and is expected to grow. "Our markets today are mainly in Europe – the UK being very strong," he reports. "There are a couple of what used to be coal-fired power stations that have converted, or are converting, to wood pellets. And there are a couple of new projects that will be using wood pellets as their preferred fuel from the outset. All of that is going to result in a wood pellet demand of somewhere in the region of 12 million tons a year. At the moment, the demand in the UK is somewhere around six to seven million tons a year. So, you're looking at a doubling over the next five years. That's created a huge demand for additional capacity coming out of highly sustainable areas, such as Canada. With that wind blowing firmly at our backs, we want to grow substantially in the years ahead." He continues with, "There's a continued high demand from Europe, but there's also an increasing demand from Asia, and given our geography, we're very well set up to supply to Asia, and that's been my focus for the last couple of years – developing a decent supply base that we can support for the next ten, twenty years."
Finally, Bassett is firm in his conviction that replacing fossil fuels with wood pellets, both for residential consumption (Pinnacle sells 40-pound bags of pellets through retail outlets, which go directly to more than one million homes, businesses, and schools in North America for heating fuel), as well as renewable fuel for power generation, is important in a world that is increasingly being impacted by climate change and global warming. "We are helping to de-carbonize electricity around the world," he declares. "People have to do something; we can't continue the way things are. And any change that we can make that's in the right direction should be welcomed and supported. At Pinnacle, we are passionate about exactly that kind of change – we think of it as sustainability all the way from seedling to burner tip."
AT A GLANCE
WHO: Pinnacle Renewable Energy Inc.
WHAT: A manufacturer and supplier of wood pellets
WHERE: Richmond, British Columbia
WEBSITE: www.pinnaclepellet.com
The Andersons Inc. – The Andersons is a diversified company rooted in agriculture, conducting business across North America in the grain, ethanol, plant nutrient, and rail sectors. The Rail Group provides a variety of services to the rail industry including fleet management, leasing, repair, and custom fabrication. The Group has a fleet of more than 23,000 various railcars and locomotives that it leases, manages and sells. – www.andersonsinc.com
Norden – Norden was founded in 1871, making it one of Denmark's oldest internationally operating shipping companies. It operates in dry cargo and product tankers worldwide. The company's head office is in Hellerup, Denmark and has offices in Singapore, China, the U.S., Brazil, India, Chile, and Australia. In 2018, Norden will be providing safe, reliable transportation of 3.5 million tons of Pinnacle wood pellets from Western Canada to Europe. – www.ds-norden.com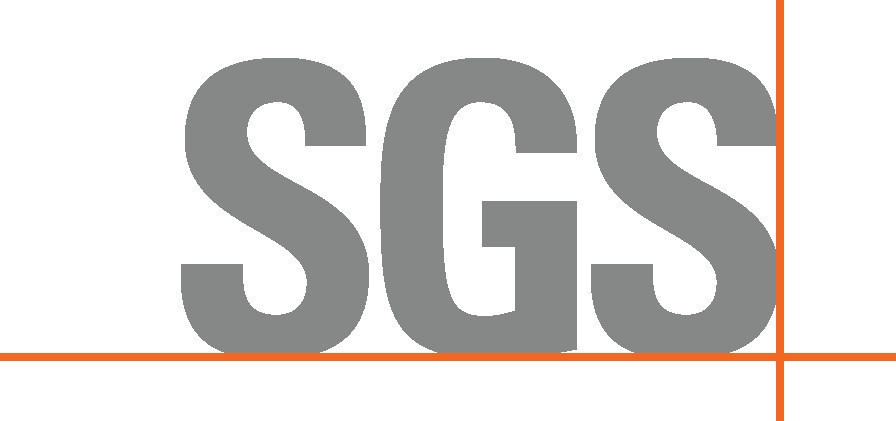 SGS Canada Inc. – From its beginnings in 1878 as a grain inspection house, SGS Canada has become a division of one the world's leading inspection, verification, testing, and certification companies, and a global benchmark for quality and integrity. SGS Canada presently has a staff of over 2,000 employees in more than 40 locations from coast-to-coast. – www.sgs.ca
CN – CN, the Canadian National Railway, headquartered in Montreal, Quebec, is a transportation company that offers integrated transportation services, including rail, intermodal, trucking, freight forwarding, and warehousing and distribution, across Canada and the Midwestern and Southern United States. – www.cn.ca
Control Union Canada – nbrink@controlunion.com

Trinity Rail Inc. – A division of Trinity Industries, the Trinity Rail Group manufactures and sells railroad cars (hopper cars, gondolas, flat cars, roll cars, intermodal cars, tank cars, etc.) and component parts. Its customers include railroads, leasing companies, and shippers of products. – www.trinityrail.com