Old Bridge, New Jersey
'crossing' over 'with progress' but 'not over development'
A thriving township not far from the Big Apple, Old Bridge, New Jersey is facing fast-paced growth at its 'core'
A township that continues to be the pride of the Garden State and a short hop from the Big Apple, Old Bridge, N.J. offers a lifestyle second to none and a location that can't be beat. The township is a mere half hour southwest of New York City. Though still officially listed as a township, it's a thriving city (one of the biggest and wealthiest in Middlesex County), according to the United States Census Bureau, with some 70,000 residents.
We recently caught up with Old Bridge's Mayor Owen Henry and Steve Mamakas, the Executive Officer of the Mayor's Office of Economic Development.
They revealed that a lot is going on in Old Bridge, which benefits greatly from the mighty economic gravitational pull of New York.
One example is last year's sale of the Colony Business Park, situated on Jocama Boulevard in Old Bridge but sold thanks to the brokered efforts of Chicago-based commercial real-estate firm Cushman & Wakefield. The business park features nine existing buildings, comprising some 79,000 square feet, located on just more than 10 acres of land. The site is just half an hour from Newark (N.J.) Liberty International Airport and the Port of New York and New Jersey.
"Progress continues," Henry observes, citing not only Colony Business Park but also the Regency Shopping Center which was approved more than 20 years ago. This will be the location of the new ShopRite store and Target.
Tying in with the economy of course is the local infrastructure. The mayor cited a guardrail project expected to save lives along the Route Nine corridor, one of New Jersey's busiest roads.
"We've been fighting for that guardrail for over a decade," he says, citing multiple fatalities along this stretch of highway as it goes through Old Bridge. "We finally convinced the DOT state agency to install sections of the guardrail in Phase I, and future sections are coming along in Phase II."
Henry also referenced a brownfield site that's being developed: an old landfill in the northern section of Old Bridge.
"This was operated as a landfill for many years," says Henry. "Since closure, it's been capped, and we have a solar farm coming to that location, and that is part of the Community Energy Program that the State has approved. It allows people to take advantage of solar power who normally don't have the opportunity. They could be renters or have roofs not suitable for solar power. It allows people to participate in the solar energy program, and the associated benefits being passed onto everyone, regardless of what kind of structure they live in. We are very happy about that. That's one of two (projects) going on, as far as solar is concerned."
Henry also draws attention to the Hermes Expo International, a leading American trade show and exhibition networking company that, for 31 years now, has promoted commerce, communications, and culture. Known for its Greek theme, it was recently held in Old Bridge.
"Steve and I went. The well attended event was held at the Grand Marquis, a great venue here in Old Bridge," the mayor says.
Unrelated to this effort is a warehouse project, Mamakas says. He adds that it will be strictly for storage purposes. The mayor shares Mamakas's enthusiasm, adding that this should be an economic boom for the city for the next 30 years. The same is true for the coming Regency Shopping Center, which will feature restaurants and more possibilities.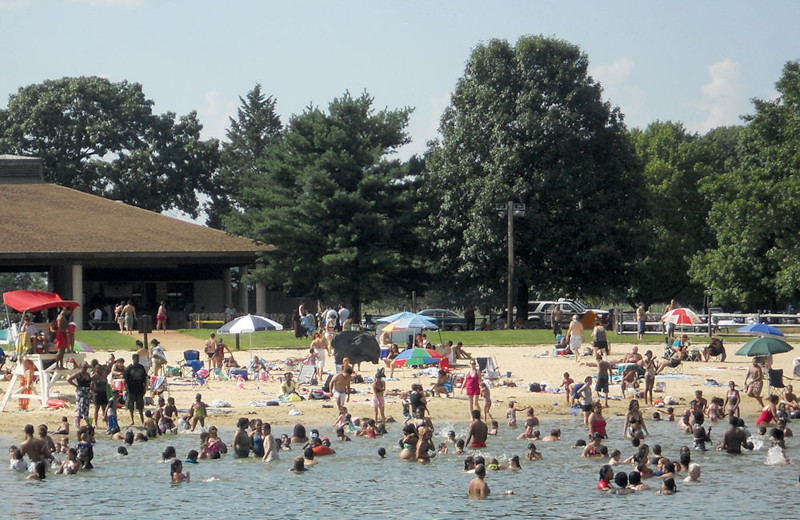 Much to do in recreation
Henry is quick to point out Old Bridge's ample opportunities with the City's parks and rec department.
The Township has obtained more than 1,500 acres of recreation space over the past three decades. With the assistance of more than 12 million dollars of New Jersey Green and Blue Acres acquisition and development grants, the parks and rec department has developed more than 300 acres of this land into playgrounds, sports fields, and recreation space.
Old Bridge currently has one of the biggest inventories of municipal open space in the entire Garden State.
Henry especially emphasizes Mannino Park, which is home to the Old Bridge YMCA; a two-stage dog park set up for large dogs and with a separate area for smaller dogs; and a large playground and baseball and softball fields.
The Township boasts the Laurence Harbor Beachfront which is blessed with a three-mile running/biking path that runs parallel to Raritan Bay. Sports enthusiasts will also enjoy Veterans Park's two softball fields, one little league-sized baseball field, two basketball courts, and two tennis courts, all equipped with lighting, as well as a soccer field.
Geick Park has a picnic pavilion, a turf baseball field, two turf soccer fields, one softball field, one sand volleyball court, and two sports court basketball courts, all equipped with lighting. In addition, it has a large handicapped-accessible playground and a smaller playground at the lower entrance.
The John Piccolo Ice Arena has ice skating sessions, October-April, and it is home to the Junior Knights Youth Hockey League. Pension Road has the Old Bridge Cricket Association's cricket fields.
Henry also cites a project a quarter-century in the making: the Rose Lambertson Golf Course. According to Old Bridge Business Administrator and Director of Finance Himanshu Shah, the course is slated to open later this autumn. Old Bridge will own the land and the 18-hole course.
"We're very lucky to have that," says Henry.
Further, Old Bridge has new leaves to turn over. "It's going green, with electric vehicle charging stations located in town, all thanks to State grants", says Henry.
"We're presently getting some hybrid vehicles," he adds. "We're always looking to lower operating costs."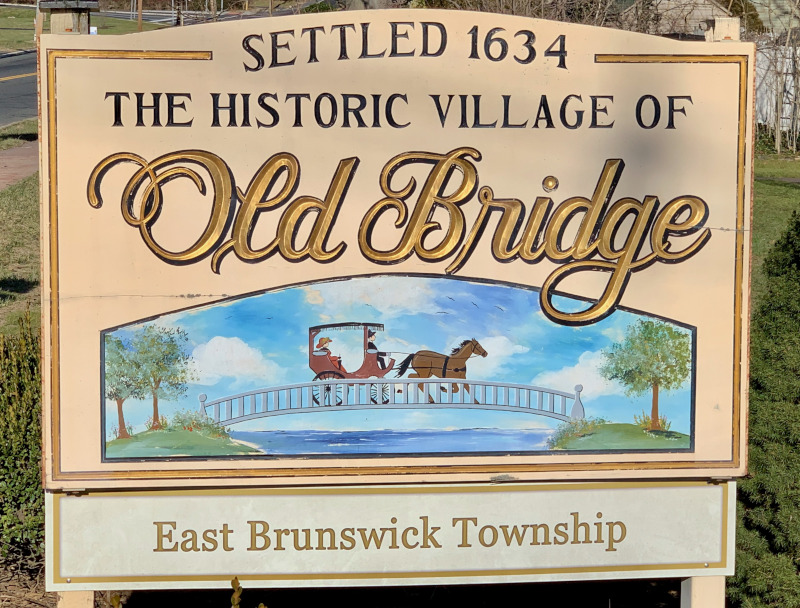 A bright future
"I think we've come a long way in the last 12 years since I've been the mayor," Henry offers. "I will not be the mayor here next year, but I am completely confident that the people who are taking over for me are going to maintain stability here in Old Bridge. One of my goals is to make sure that Old Bridge stays on track and continues to provide an excellent quality of life."
"We've worked very hard over the last 12 years to get Old Bridge going in the right direction. I'm confident that we've been showing what can be done with good leadership, and that good leadership can continue as we move forward and provide a quality of life here in Old Bridge that I think is very attractive to a lot of people. There is a big demand for housing right now in Old Bridge," he adds.
Henry emphasizes that he has lived in his community all his 63 years. Mamakas has been there for 23 years.
"It's the best place that I know of to live, work and raise a family," says Henry. "I think Old Bridge has more to offer than a lot of towns in the state of New Jersey and a lot of towns in Middlesex County. Our quality of life is high, getting up there to an eight or nine on a scale of 10. I would encourage people to invest in Old Bridge. We have a lot of small businesses that have invested in Old Bridge. We've opened hundreds of small businesses."
Mamakas concurs with Henry on the topic of growth for the township.
"With the growth of Old Bridge taking place," he says, "we have many diverse and different businesses coming to town. We've cut ribbons for over 300 businesses in this town in the last five years. There's going to be job creation taking place with the new businesses and warehouses that are coming. The County (government) has also recognized us as one of the leading growth talents here in the county, and our school system is second to none."
Mamakas adds that it was the school system and the proximity to New York City that originally drew him. He continues that Old Bridge's bus corridor is the most travelled in all the Garden State, and the city is the first and last stop out of the Big Apple. Plus, there's an excellent train service nearby.
What makes Old Bridge so special to the good folks who live there? Henry suggests that it's hard to sum up in just one word.
"We have a lot of good things," he says. "When you put it all together, it's a great
town and a great community with great people."
AT A GLANCE
Old Bridge, New Jersey
Where: Central New Jersey, Middlesex County
Website: www.oldbridge.com
Brixmor – www.brixmor.com
Brixmor Property Group owns and operates a high-quality, national portfolio of 365 open-air shopping centers. The Company strives to own and operate shopping centers that reflect Brixmor's vision "to be the center of the communities we serve" and are home to a diverse mix of thriving national, regional and local retailers.