Cumming, Georgia
Shaping the Future: Cumming, Georgia's Vision of Progress and Personal Touch
Discover how Cumming, Georgia, is blending a dynamic business environment with a personalized small-town touch to shape a promising and inclusive future.
A medley of pastoral charm and modern living, Cumming, Georgia lies as a gem in the heart of Forsyth County. A tableau of Southern culture, framed by towering Georgia pines, it blends into the shadow of Atlanta while holding onto a distinctive identity. A city steeped in history, it has carefully preserved its heritage while preparing for a future that propels its people toward prosperity.
In the words of Mayor Troy Brumbalow, Cumming is "kind of that perfect sleepy bedroom community." It embraces the best of both worlds, at once comfortably close to the throbbing heart of Georgia's capital, Atlanta, while still offering a reprieve from the urban sprawl.
Education is a cornerstone of this community, and Cumming's schools are frequently lauded as some of the finest in the state. Here, a commitment to fostering the next generation is evident in the robust school systems, providing an invaluable launchpad for students to leap into a world of opportunities.
Safety is a staple in Cumming, where the crime rate is notably low, resonating with the community's prioritization of peace and harmony. Mayor Brumbalow mentions the city's enviable crime statistics with understandable pride, noting the dedication and vigilance of local law enforcement agencies.
Cumming isn't all about work and studies. Recreation abounds, as do opportunities to immerse oneself in the serene beauty of nature. The city takes pride in its expansive playgrounds, parks, and sports facilities that cater to all age groups. Arguably the crown jewel is the vast, manmade Lake Lanier. Its shimmering waters and surrounding landscapes offer a natural oasis, a place for leisurely picnics, boating, and fishing.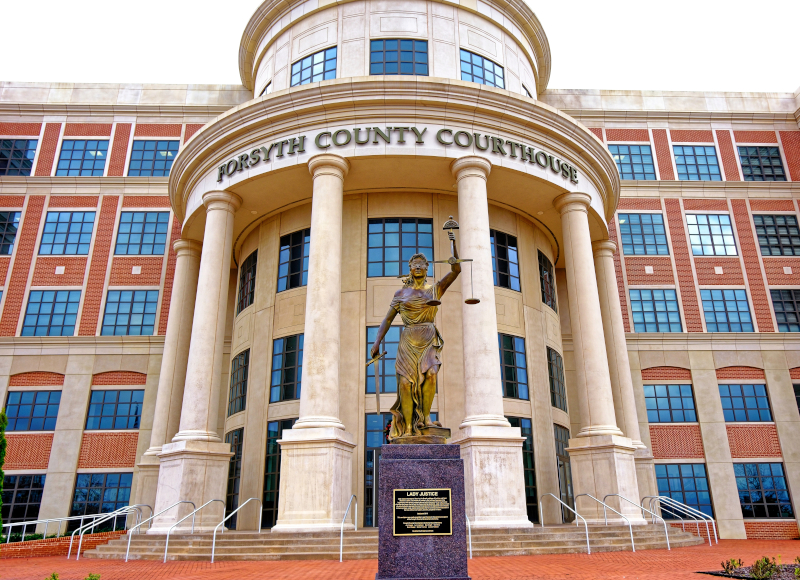 Tackling Workforce Challenges: The Cumming Conundrum
City Administrator Phil Higgins openly acknowledges the shared challenges that the City of Cumming faces in workforce development, a phenomenon that is resonating across the country. "We're not immune to the problem that everyone is facing with the workforce," he admits, reflecting on how the dynamics of the labor market have been reshaped in recent years.
In its mission to attract talent, the city has ventured into the digital realm. "We have tried many different things with social media," says Higgins, demonstrating a willingness to leverage modern platforms to connect with potential employees.
A recent initiative that epitomizes their innovative approach is the inaugural City of Cumming job fair. With 40 participants and four successful hires, Higgins highlights the event as a "success for our first run at it." Armed with the lessons learned, the city plans to host similar events in the future.
However, the challenges persist, particularly with entry-level positions. The city faces an issue with recruiting the younger demographic, an age group that historically filled these roles. Higgins reflects on a stark contrast with previous years, mentioning that during the 2007-2008 recession, "any job we had come open was filled immediately and we had the pick of the crop."
He identifies a generational shift in attitudes towards employment as the root of this issue. "It's a generational issue where kids are not looking for jobs that have 40-hour weeks and benefits," he explains. Instead, they prefer jobs that offer quick cash, with the flexibility to leave and return at will.
Collaborations with local educational institutions such as the University of North Georgia and Lanier Tech have been initiated. However, the positions that these apprenticeships might fill, typically in technology, aren't those experiencing high turnover. Instead, it's the "boots on the ground, labor jobs" where turnover is high and the city grapples with maintaining a steady workforce. As Higgins says, these roles typically don't lend themselves to formal apprenticeships but rather demand on-the-job training.
Nurturing Business Growth: Cumming's Competitive Advantage
Cumming, Georgia, is not just a welcoming home for its residents; it's also a nurturing environment for businesses. According to City Administrator Higgins, Cumming's strength lies in its established businesses and the potential to attract new ones. The city's portfolio boasts a few major employers, including Tyson Foods, Cooke Foods, Solney, Emc, and Northside Hospital, companies with whom Cumming has developed strong partnerships.
Incentives from the city are not always monetary. Higgins reveals, "There are no city taxes, no property taxes in the city of Cumming." Yet, despite this, businesses continue to receive the same services from the city as they would in a tax-paying jurisdiction. "We provide all of that tax-free," he explains, citing police, water, sewer, sanitation, street maintenance, planning and zoning, and recreation services.
The city is also on the lookout for new industries to usher into its boundaries. While existing properties are available for interested parties, Cumming is eager to accommodate a diverse array of industries, ranging from shipping and distribution to technology sectors. "There's plenty of opportunity in Cumming, Georgia, to do that within the city limits," Higgins emphasizes.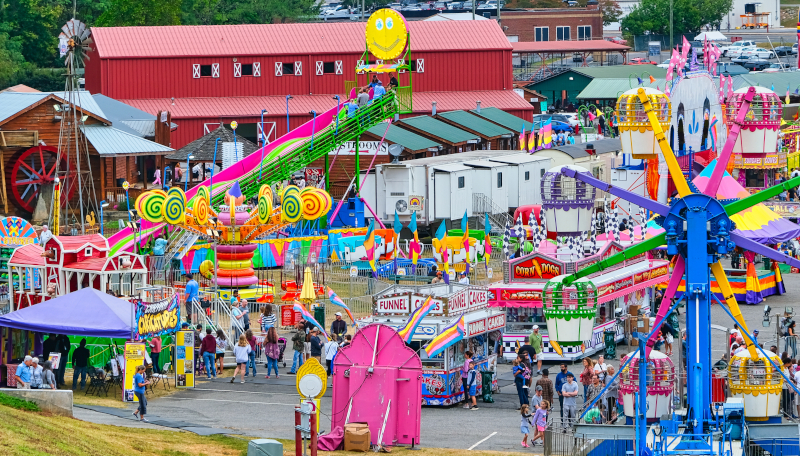 Igniting Growth: A Focus on Entrepreneurial and Residential Developments
Mom-and-pop businesses have emerged as a vital part of Cumming's economic tapestry. Mayor Brumbalow spotlights the recent unveiling of the city center, a massive retail hub spanning 125,000ft². The center, complete with an amphitheater, park, and miniature golf, has been deliberately curated to foster local entrepreneurial endeavors over regional or national franchises.
"We wanted mom-and-pop restaurants and we're completely leased out," Mayor Brumbalow declares, highlighting the success of these local establishments, some of which are startups while others relocated from different locales. The businesses' positive response to the city center reveals the town's receptiveness to entrepreneurial ventures, with Mayor Brumbalow observing that for some, their "worst day at our city center is better than the best day they had where they came from."
The charm of Cumming extends beyond its business-friendly disposition to its renowned Southern hospitality, a characteristic that garners appreciation from across the country. But the city's growth strategy isn't confined to the commercial sector alone.
Turning the spotlight to residential developments, Mayor Brumbalow outlines a recent surge in housing construction. "Several thousand rooftops have recently been completed or are in the process of being built in the city right now," he reports. The marked shift towards residential growth is a relatively recent trend, coinciding with a more growth-friendly approach since Mayor Brumbalow took office.
Reflecting on Cumming's growth trajectory, Higgins emphasizes the city's shift from a slow growth pace—averaging about 80 people a year over the last five decades—to a much faster one. "There have been over a thousand rooftops completed in the last 12 months," confirms Mayor Brumbalow, adding that these new developments include both rentals and homes for sale. This significant increase underscores the robust demand and needs for housing in Cumming, fueling the city's ongoing growth.
Infrastructure and Attractions: Fostering Sustainable Growth and Community Appeal
The city of Cumming has been diligently upgrading its infrastructure to accommodate its expanding commercial and residential sectors. Mayor Brumbalow explains, "The entire city is covered with sewer and water." He also highlights an upcoming bypass project designed to optimize traffic patterns around the city square. New roads have also been constructed to ease traffic congestion and facilitate quicker transportation across the city.
When it comes to tourism, Cumming's strategy is handled through the Chamber of Commerce's tourism department. The city's allure stems from its varied amenities and regular events. The city center alone, boasting concerts and various activities, serves as a significant attraction.
"We've had just unbelievably great crowds at every event we've had there," Higgins notes. In addition to the city center, Cumming hosts the annual Country Band Festival, drawing in around 300,000 visitors. The Becoming Aquatic Center, a renowned local facility, hosts swim meets, and dive meets, including the state swim meet twice in the last five years.
Cumming's fairgrounds serve as another hive of activity, hosting a range of events from rodeos to music festivals. "We're having events practically every weekend," Higgins states, underscoring the vibrant local culture.
Walkability and access to green spaces are important facets of Cumming's community development. "We have sidewalks everywhere," Higgins confirms, adding that the city center features walking trails that will eventually connect to the Forsyth County Greenway. The greenway, encompassing most of the county, allows residents to transition from sidewalk to natural trail, fostering an environment where urban living and the great outdoors exist in harmonious balance.
Looking Ahead: Commitment to Progress and Personalized Service
As Cumming advances into the latter half of 2023, the city's priorities remain clear and focused. Mayor Brumbalow's primary objective is to see the city's businesses thrive. "Our biggest priority is just our businesses getting their build-outs done and being open in our city. We're coming to the tail end of a project that's been going on for four years now," he explains. Ensuring the successful launch of these enterprises is at the heart of Cumming's development strategy.
Higgins, sharing his perspective, emphasizes the city's commitment to adapting to the evolving needs of its citizens – a term he uses to include both residents and businesses. "It's incumbent on the city to be right there alongside them, to help and to encourage them," he asserts. He notes that the city's commitment to providing excellent service will be the driving force behind its adaptation and evolution over the coming years.
When asked about what sets Cumming apart, Higgins paints a picture of a community where service is personal and every individual matters. "I think you get big city service with a small-town touch. When you call Cumming city hall, you get a live person," he says, asserting that this level of personalized service exemplifies the city's commitment to its residents and businesses.
Through fostering a dynamic business environment and providing personalized city services, Cumming remains a city committed to progress, adaptability, and individual care. As it looks towards the future, it is clear that the city is not just maintaining its distinct culture but is continuously refining it to better meet the needs of its community.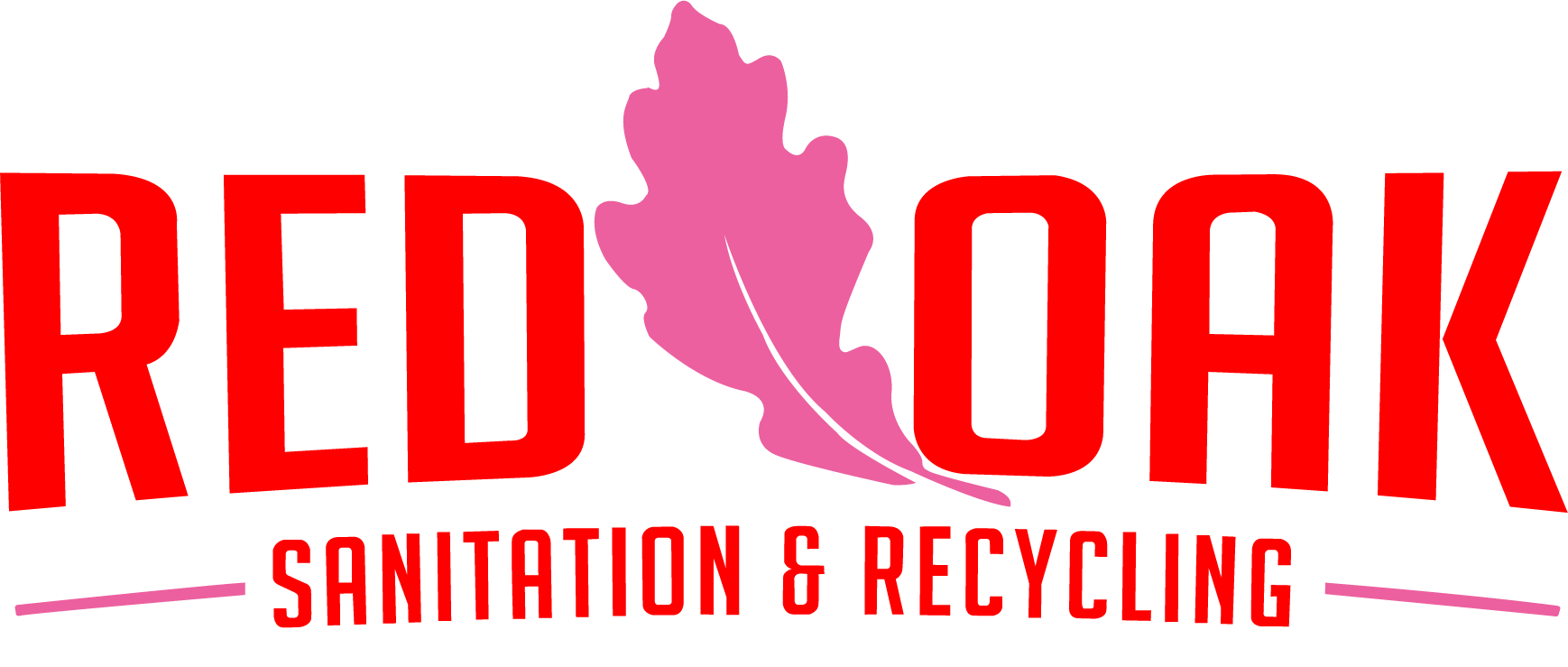 Red Oak Sanitation – www.sanitation-services.com
Red Oak Sanitation is a locally owned and operated residential waste company that has been servicing Forsyth County, Hall County, Dawson County, North Fulton County, and Gwinnett County for over 20 years. Red Oak's mission is to provide the very best service for our clients, putting their safety, service, and community first. Red Oak Sanitation came from the modest beginnings of a small one truck operation in 2001. As a growing local sanitation service provider, Red Oak takes pride in our customers being our top priority. Red Oak specializes solely in residential service and waste hauling with our focus on our clients' needs. Red Oak invests in your service by investing in the people that serve you. We invest in automated equipment that provides unfailing safety features and service reliability, making the safety of your streets and the aesthetics of your community our top priority. Red Oak also invests in the communities we serve by regularly attending community events such as Touch-A-Truck programs sponsored by local schools and libraries. Red Oak Sanitation is honored to serve and work within the very same communities that we live, and it is our intention to continue doing so for many years to come.  For more information visit our website. www.sanitation-services.com
Northside Forsyth Hospital – www.northside.com
Northside Hospital is one of Georgia's leading health care providers with five acute-care hospitals in Atlanta, Canton, Cumming, Duluth and Lawrenceville and more than 275 outpatient locations. Northside leads the U.S. in newborn deliveries and is among the state's top providers of cancer care, sports medicine, cardiovascular and surgical services.