Rancho Cucamonga, California
More than just a suburb
Business View Magazine interviews John Gillison, City Manager of Rancho Cucamonga, California for our focus on Economic Development in U.S. Cities
It's easy to write off Rancho Cucamonga, California as just another Los Angeles suburb, but the city of nearly 200,000 has far more to offer than rows of houses and big box stores. In fact, during 2020, the City was recognized by the National Civic League as an All American City. Rancho Cucamonga's reputation for a safe and healthy environment, strong schools, many community amenities, and as a great place to live is spreading far and wide.
"That was probably a true statement (about just another LA suburb), and might have captured some of the essence of the city in the '90s and early 2000s when the area was first changing from agriculture, and housing was going up and business was coming in out here," says Rancho Cucamonga City Manager, John Gillison. "But, really, where we are now is we are a suburban community that has a rapidly developing urban core."
The city has a prime location in the California foothills, right where North Orange County and the San Gabriel Valley meet. And, it's at the juxtaposition of three major freeways – Route 210, I-15, and I-10 – major truck and vehicle corridors to Arizona, San Diego, and Las Vegas. "Within half an hour you can be up in the mountains or out in the desert. We've got lots of recreational opportunities," says Gillison.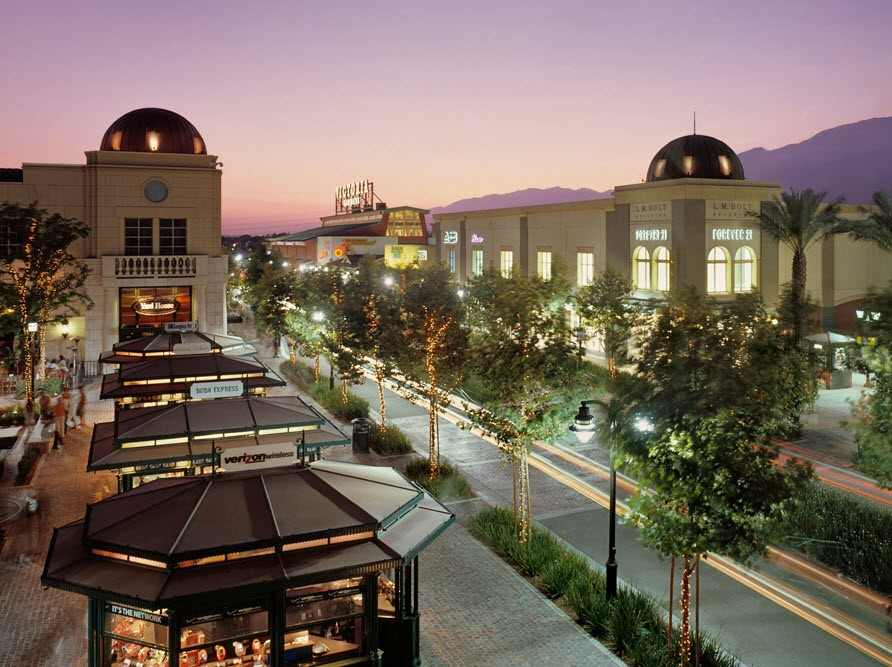 Rancho Cucamonga's ideal location has helped push the city out of its traditional suburban role into something more urban. Bordered by Ontario to the south and Fontana to the east, the trio of cities combined have around 600,000 residents.
According to Gillison. "It's becoming a metropolitan area in the truest sense of the word. We are starting to see more corporations locate here, the airport to the south in Ontario has taken off, we've got high-speed rail coming in and we are seeing renewed interest coming out of the pandemic in people moving into nice, suburban communities where they feel there's a good school system for their kids to go to school. They can buy a larger property, or their money can go a little bit further and they like it. At this point, the easiest way to think of it is – we are approaching 200,000 in population and becoming a large metropolitan area, but we still have a lot of the nice amenities that started as a small town."
Those amenities include a safe community, tons of parks, great schools, and plenty of housing opportunities. There is a wide variety of choices in that regard. More so than you might have in a more traditional urban area. As a community, Rancho Cucamonga is experiencing what Gillison describes as "a second surge of interest between residential and businesses that want to be located out here."
The city is blessed with a vast array of neighborhoods, which provide many options in living arrangements for anyone looking to settle in the area. "We have some more urban neighborhoods that are going vertical and have transit uses and other amenities near them," Gillison reports. "But, we also have some nice, suburban communities that were developed in the '80s, '90s and early 2000s. Different areas of the city have a different feel and there are unique neighborhoods in that, depending on what people are looking for. Rancho definitely has a distinct identity from most of the cities around us because we have that blend of both urban and suburban."
The city will soon have even more housing options as a massive new housing development was approved last year and has recently hit the market. Gillison notes, "If you look at Rancho Cucamonga on the map, it looks a little like a horseshoe because there's a missing piece in the center. We annexed the missing piece, which was about 4,000-plus acres and approved a 900-acre, almost 3,000-unit housing development along with some commercial businesses in that area. That will push our population up over 200,000." The city is also in discussions to locate some mixed-use housing projects in their Civic Center and Metrolink districts. These new projects would add between 1500 to 2000 units of housing in those areas. "We are seeing a big surge, especially on the residential side of things," says Gillison.
With all Rancho Cucamonga's housing options comes a newfound push to make the city more walkable. The city was incorporated in the 1970s and largely planned between the 1980s to early 2000s, when there was a focus on conventional suburban development. That meant there was a separation between residential areas where people lived and commercial areas where people worked and shopped.
"You'd use your car to go between them because they were several miles apart," explains Gillison. "So, we've been moving away from that paradigm in the last half-dozen years and the new general plan takes that a quantum leap further. We're really focusing now on what we call a district scale of development. We have a Civic Center district, a Metrolink district, a Town Center district, and within those districts, which are roughly a mile or so in diameter, things will be much more bicycle and pedestrian friendly." The idea is to focus population growth into those areas so people can be in close proximity to where they live, work and play. Gillison adds, "That way, they won't need to use the car to get everywhere."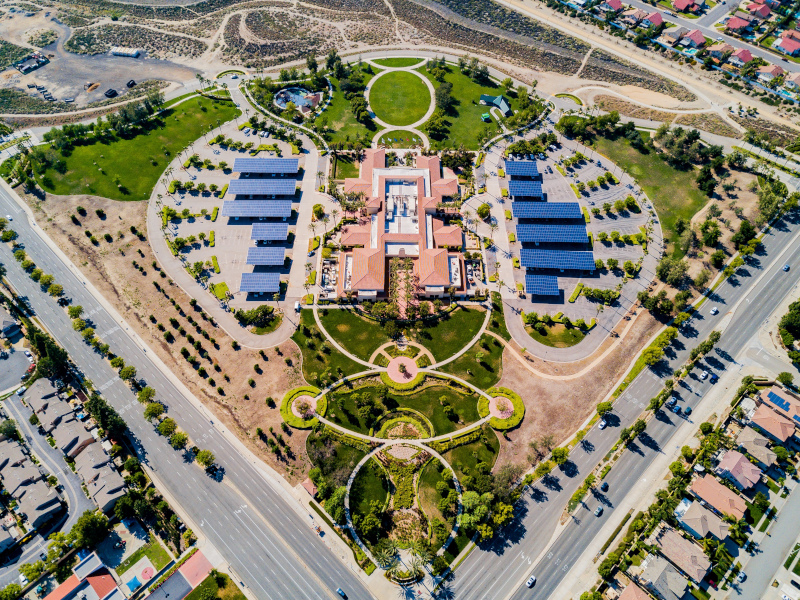 The concept is also part of Rancho Cucamonga's efforts to attract more corporate-based jobs. The city's workforce is primarily made up of college-educated, white-collar workers, which has traditionally meant that residents were commuting out of the city and into Los Angeles County or Orange County for work. Gillison admits that has been a challenge for Rancho Cucamonga for the past decade, and they have been ramping up their efforts to entice new business to the area.
That focus has paid off well. The city has been able to attract Sumitomo Rubber, which has located its corporate headquarters down the street from Rancho Cucamonga's city hall. They also recently welcomed an investment company, which had such a strong response that they have decided to relocate their West Coast office to the city from Palm Desert. "We are seeing more interest in those corporate-type offices locating here and that's fantastic for us," Gillison says. "It offers more opportunities for our residents not to have to spend more time commuting."
For those that do commute, Rancho Cucamonga is part of a major project that will see the Brightline West high-speed rail project pass through the city. The rail line has been approved to run from Las Vegas to Victor Valley, including a stop at Rancho Cucamonga's Metrolink Station. Gillison announces, "That's going to be huge. They are talking about numbers as high as 10 million people a year that would ride that train. It's almost like having a small airport, so it will really open up a lot of back and forth travel."
Outside of the city's new foray into the corporate world, Rancho Cucamonga is also home to a great mix of employers and industries. The southeastern section of the city includes a large and growing industrial sector that has seen a lot of transformation in recent years. "It has what was an old area of heavy industries," Gillison says. "There used to be a steel mill, it used to have a power plant, and a number of uses like that. Those have really turned over now and we're starting to see large warehouses and green tech and other different industrial e-commerce-type uses come in. That's definitely going to be a big and growing employment driver going forward."
Rancho Cucamonga is also home to an extensive service sector, including hospitality. "We're close to 1,000 hotel rooms, just in the city alone here," Gillison says. "We've got a huge amount of restaurants. I believe we have more restaurants than any other community in the Inland Empire. It's a big place for the hospitality industry."
Rancho Cucamonga is also home to some big legacy industries, including steel and aerospace, a Coca-Cola bottling plant and the Frito Lay plant where Flaming Hot Cheetos were allegedly invented. Gillison is proud to share, "That's one of our claims to fame." He adds, "So, we've got a pretty diversified economy. It's not too heavily leveraged in any one sector."
That diversity and the city's welcoming atmosphere makes Rancho Cucamonga the perfect destination to visit, do business in, and put down roots.
AT A GLANCE
Rancho Cucamonga, California
What: A city of 180,000
Where:  San Bernardino County, California
Website: www.cityofrc.us

Greater Ontario Convention & Visitors Bureau – www.GOcvb.org
Bring an adventurous disposition, and we'll take care of the rest.
Greater Ontario, California is where it's happening. It's a place where you can take care of business first, and in less than one hour in any direction, you can enjoy the views of scenic mountains, deserts, vineyards, the great outdoors and metropolitan areas both historic and cosmopolitan. Greater Ontario has become ultimate destinations for meeting planners who prioritize an incredible value due to the multitude of amenities, lodging, dining and exploration options offered, capped with enviable sunshine 300 days out of the year. And the GBAC Star-accredited, tech forward Ontario Convention Center which offers over 225,000 square feet of open, multi-level space, is located only 2 miles from Ontario International Airport, which makes accessibility really convenient, and over 6,000 hotel rooms in its vicinity. Also located less than 3 miles down the road lies the famed Toyota Arena, the perfect spot to indulge your VIP's with premium entertainment in a setting that offers 11,000 seats all with spectacular views, 36 luxury suites, private and intimate dining options and over 200 shows annually.
The people make the space, and Greater Ontario brings the rest.
Visit GOcvb.org to plan your next meeting or event.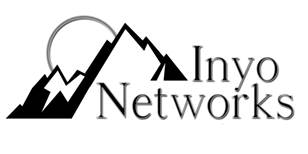 Inyo Networks – www.inyonetworks.com
Inyo Networks, now Onward has partnered with the City of Rancho Cucamonga as its Internet service provider, delivering gigabit speed internet for the City's Fiber Optic Master Plan. The City constructs, owns and maintains the physical broadband infrastructure which is managed by the Rancho Cucamonga Municipal Utility. With their main office located in Rancho Cucamonga, Onward is a Competitive Local Exchange Carrier (CLEC) based in California and Nevada and is currently responsible for over 280,000 miles of fiber optics.
Chaffey College – www.chaffey.edu
Chaffey College provides students with more than 200 degree and certificate programs online and at its three Southern California campuses. Chaffey, a Hispanic Serving Institution, has a diverse student body that reflects the diversity of Southern California. The Aspen Institute has named Chaffey College a top-10 community college in the nation.