Nu Look Home Design
Capturing brand identity
Business View Magazine interviews Patrick Fingles and Tom Bury, co-owners of Nu Look Home Design, as part of our focus on the home improvement industry.
The design and remodeling experts at Nu Look Home Design, Inc., work together with homeowners to deliver beautiful, affordable, energy-efficient home improvements that look fantastic and provide the ultimate in form and function. Based in Columbia, Maryland, this award-winning company specializes in roofing replacement, windows, vinyl siding, entry door systems, and gutters and downspouts in a service area covering northern Virginia to southern New Jersey, parts of Delaware, parts of Pennsylvania, and all of Maryland.
Co-owners Tom Bury and Patrick Fingles began Nu Look Home Design 14 years ago and are now like parents experiencing the challenges of raising a teenager, as the growing business seeks its identity and rebrands for the future. Business View Magazine first profiled Nu Look Design in August 2017 and recently reconnected with the owners for updates. The following is an edited transcript of that conversation.
BVM: Last year, Nu Look Home Design was undergoing a game-changing search for a branding model that would set you apart. How is that progressing?
Fingles: "We started on our journey at the end of 2016 and spent most of last year trying to identify who we were, who we are, and who we wanted to be. Making that transition while trying to keep your business functioning is challenging. Lots of layers of the brand have made it through and others, like finalizing a name change, are still in the future. The impact to our business was mostly positive, but there were repercussions.
"2017 was a real growing year for us, not in revenue or sales, per se, but more so in clarity. Through this branding process you end up with some deliverables that we've been able to initiate. Others have yet to be initiated when the time is right. We haven't changed our business model, but we have changed our go-to-market strategy. It was a lot of internal change. We had a successful business, but we were just going through the motions. We were functioning, profitable, climbing the ladders, making money, increasing employees – growing in size but not in development.
"In 2016, believe it or not, as a $30 million business with 200 employees, we didn't have a formalized budget. We didn't have established targets, we were working in a circular pattern to do the best we could every month – show up, generate as many as leads as you can, sell as many of those customers as you can, and make as much money as you can. Hire people with little thought to their future growth and candidate profiles."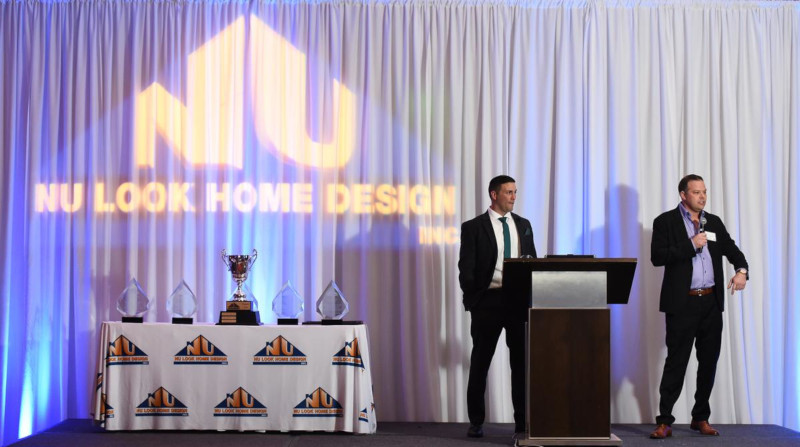 BVM: What kind of operational changes have you made?
Fingles: "We needed to get ourselves together and strong in the foundational cornerstones of HR, accounting, operations, standardized development training, declaring hierarchies; stepping back and creating sectors where people have specific responsibilities, as opposed to the business owners doing everything. We had a lot of success, but we knew in order to hit our future growth targets that there was something missing. It showed through our messaging, brand continuity, standardizing processes, and leadership development. So, we went back and looked at our hierarchies, brought our sales compensation plans up to speed, switched our salespeople to different classifications, changed our marketing strategy, our advertising messaging.
"It was a tremendous amount to do in a year. And it cost us. We actually lost about 30 percent of our revenue, year over year, from 2016 to 2017, and that's not something we're ashamed of because last year was about correcting these behaviors and building a scalable, growable business that won't give us these problems down the road at $100 million in sales with 500 employees.
"For us, it's declaring break downs and areas of improvement and trying to find the right time to change; trying to find individuality as an organization and create building blocks for growth. So, after 15 years, we're going to change our name. 'Nu Look' is not unique, and it's spelled incorrectly. As we enter into new markets as Nu Look, we might step on other companies using that name prior to us and could run into trademark infringements.
"So, we hired an organization to work with us on a naming project. It took about six months, we went through hundreds of names with no trademark infringement that we could in turn trademark and own that space. The trademark is now ready. But we won't announce the new name and branding for another few months. We have several changes for the end of 2018 or early 2019 that still have to be made. On the flip side, we're poised to have this be our best year yet. We've recovered the revenue shortages and we're in a more scalable environment from a sales perspective. For Tom and me, our mantra has always been not to settle. You have to evaluate and adapt your business as it grows, and we do that."
BVM: Is the remodelling sector as busy as ever?
Fingles: "The renovation industry is still strong. Houses continue to break. I don't think the industry ever changes in that respect. Products are now more sustainable, and last longer; a window today might last 20 years, compared to a window in the '80s that lasted 10. However, there's twice as many houses these days. So, you make up for the sustainability of the product with the expansion of the housing market. Our economy is growing; rural areas have become non-rural and every year new neighborhoods open up. Homes that were built in 2000 are entering the remodel market and people are replacing those products."
Bury: "We get all our customers through marketing efforts, we don't partner with realtors or builders. Inbound, we do quite a bit of radio and internet and a small amount of lead aggregates, like Home Advisor and Angie's List. Outbound, we have entry level sales teams in each of our offices. Those consist of 10 to 20 college-age people, who canvass door-to-door in places where we currently do business or would like to be working; generally, in homes from 20 to 50 years old in a small area.
"We specialize in exteriors: roofing, windows, siding, gutters, and the majority of projects are completed in one to two days. There are some whole remodels and that can take a week or two, depending on the size of the home. But mostly, we like to get in, get out, and leave a happy customer as a result. We use private contractors that only do work for us. We're very choosy with who we have doing our installations."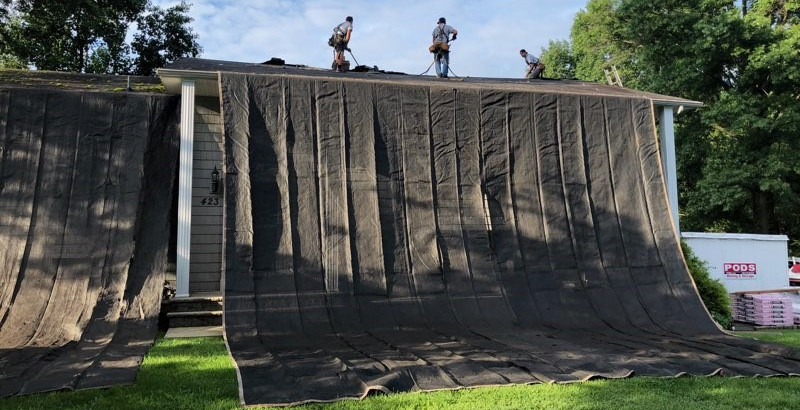 BVM: How do you differentiate Nu Look Home Design from the competition?
Fingles: "We use a hybrid model. We have an internal production department, so we have boots on the ground with both employee and private contractor – that's the best experience for the homeowner. For us, going into a new market and trying to build a labor force is pretty challenging. We put quality assurance at the forefront, so, our project managers are out working the jobsites, they're the point of contact. It's comforting for customers to know that our project manager is a Nu Look Home Design employee in a company truck and company attire, even though we sub-contract the installation.
"We're using quite a bit of technology. The introduction of products like Eagle View (satellite imagery for measuring) and Hover (based on pictures you upload to do housing mock-ups), not only increase efficiency for us, but increase accuracy in the measuring process. We also use a POS software called LEAP. Most of the industry is working in an archaic way, writing out contracts or emailing them, taking checks, or money orders, or cash to do the work. And if they're taking financing, it isn't always compliant.
"Our solution allows us to go into the home and create a digital experience for the customer. It's not totally remote sales – we are on site – but all purchasing is done virtually on an iPad; signatures, financing, credit card transaction. It's all PCI compliant level one. We're protecting customers' credit and banking information and using satellite imagery to make sure the cost estimate is accurate. Then, we deliver digital brochures and the digital contract into their inbox, where a customer feels more secure than us handwriting the information."
BVM: What does the future hold for Nu Look home Design?
Fingles: "One of the key elements in our five-year plan is to develop a customer portal that keeps the customer engaged throughout the process. You download the free app, schedule your appointment, and that becomes your portal for everything. It holds the contract, gives status updates, and you can reference it long after if you require service work. All communication would be done through project management software that gives total transparency to the customer.
"We're a pretty tech-forward company for our industry. Home improvement and home service represent three percent of the nation's total economy, yet our industry is so far behind the times. No one carries cash or checks, anymore.  As Millennials enter the market, other companies like us are going to have to evolve to POS software and ecommerce. We're trying to be a trailblazer in that."
Check out this handpicked feature on Revelation Real Estate – #RevelationDomination.
AT A GLANCE
WHO: Nu Look Home Design
WHAT: Award-winning home exterior remodelling company
WHERE: Columbia, Maryland
WEBSITE: www.nulookhomedesign.com
ABC Supply Co. – www.abcsupply.com
ABC Supply Co., Inc. is the largest wholesale distributor of roofing in the United States and one of the nation's largest distributors of siding, windows, and other select exterior and interior building products, tools, and related supplies. Since its start in 1982, the company has grown to become a national organization with more than 700 branches and other facilities in 49 states.