California Manufacturers & Technology Association
Doubling down on what matters
Business View Magazine interviews Lance Hastings, President/CEO of California Manufacturers & Technology Association, for our focus on U.S. Manufacturing
The California Manufacturers & Technology Association (CMTA) is a trade association dedicated to supporting and enhancing a strong business climate for California's 30,000 manufacturing, processing, and technology-based companies. For more than a century, CMTA has worked with state government to develop balanced laws, effective regulations, and sound public policies to stimulate economic growth and create new jobs, while safeguarding California's precious environmental resources. Today, CMTA represents 400 businesses from the entire manufacturing community – an economic sector that generates more than $300 billion every year and employs more than 1.2 million Californians.
Lance Hastings, President & CEO of CMTA recounts, "It's a very interesting story. CMTA was formed as the California Manufacturers Association in 1918, but the origin of the organization was in Oakland, California – far away from the capital. It was at a time in the early 1900s, when the state was becoming a much larger player in the nation. With its robust resources and transportation networks, California businesses were really coming into power. The railroad system had been developing significantly and there was a sense that between the railroads and the banks, those two entities were literally running the governmental show in Sacramento."
So a small group of manufacturers joined forces in Oakland to organize a group that would have a voice in Sacramento. Hastings notes, "I have the original Articles of Incorporation framed in my office, so we always remember our rich history." In the late 1950s and early '60s, the association moved to Sacramento. That coincided with the period in history when the California legislature went from a part-time to full-time entity. The word 'Technology' was added to the Association's name in the late 1990s, recognizing the importance of the Silicon Valley boom.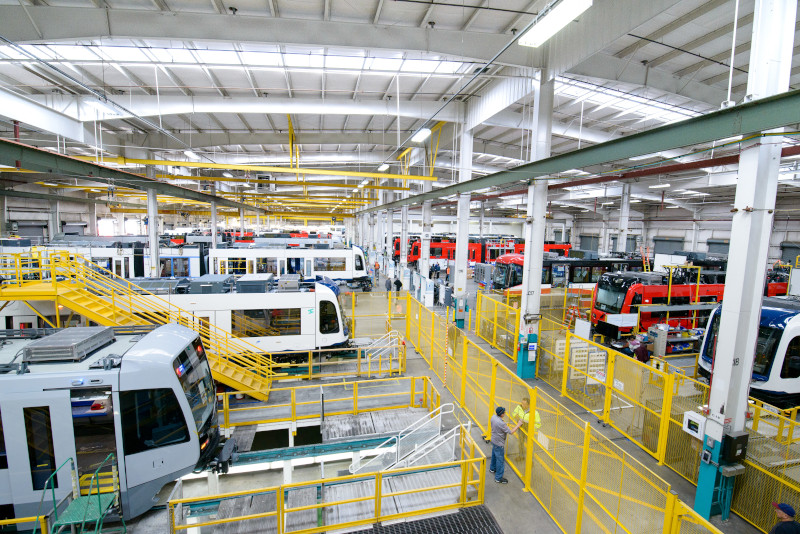 "Our mandate has never changed," Hastings says. "Our legacy is the fact that we are THE primary organization that is focused on legislative and regulatory implications to the manufacturing sector. We work with local regional manufacturing groups to help fulfill that mission but our principles are, first and foremost, to protect and enhance the right of manufacturers to operate in the State of California."
CMTA has two classes of membership. The Association bylaws require that a regular member be a licensed manufacturer in California, and that ranges from small to medium to large. Membership includes small, family-run operations that have been operating for generations, large global companies because of the market share that California represents, and everybody in between.
There is also an Associate membership for people who want to be part of the manufacturing ecosystem but they may be a law firm, or an accounting firm, or a fellow trade association, or a utility, for example. "Right now, we're renewing our membership offerings to make sure that we can bring value to everyone," says Hastings. "So an Associate member to CMTA should get some value from our organization, just as much as a full member will get from our advocacy efforts and regulatory engagement. We do offer some affinity programs to members who may be joining for that purpose, but always banding together as manufacturers."
Over the last 10 years, CMTA has observed the trend of the retirement age demographic and they anticipated that the 2020s to 2030s was going to be a major shift in the workforce for manufacturing. In anticipation of that, the Association has been working with the legislature and others within the industry and the education sector to make sure there are opportunities for those who want to enter the manufacturing trades. To be certified, credentialled, skilled, or otherwise trained to come into the field.
Hastings acknowledges, "The nice part about this and the challenge in the 2020s and 2030s is that so much of what we do now is technology based that no one is wielding a sledge hammer over an anvil and a hot fire all day. We are at full utilization of technology and machine skills. CNC training is now the most important training because it's a person operating a machine that can be done by anyone who wants to make a good living, work hard, and contribute to society. All of these trends are revolving around the fact that our workforce is so diverse – young, old, male, female – and with the advance of STEM training, we can ensure that we have opportunities for everyone."
CMTA recently held its first ever Women Making California event, which featured women leaders, executives, and line workers from manufacturing companies throughout the state, as well as female legislators, to have an open and honest discussion about what the future could look like for women in the manufacturing sector. Not surprisingly, it was a huge success.
When it comes to advocacy, Hastings maintains that climate issues always rise to the top "because the very nature of manufacturing suggests that we do have emissions issues through our processes. So we're actively involved in all the climate discussions. We're also concerned about energy issues with public safety power shutoffs (PSPS), that when it gets hot and windy there are some risks around California for wildfires. We're often asked to shed load so they can manage the resource around the state. That can be quite problematic to tell a site lead to shut down a factory in 12 hours. It's just not that simple. You'll either ruin the inline product or ruin your equipment."
As a result, CMTA has been involved with the Governor's office directly to mitigate whatever impacts there might be on that energy issue. That includes a sustainable, reliable, and affordable supply of electricity, independent of one-off climatic events.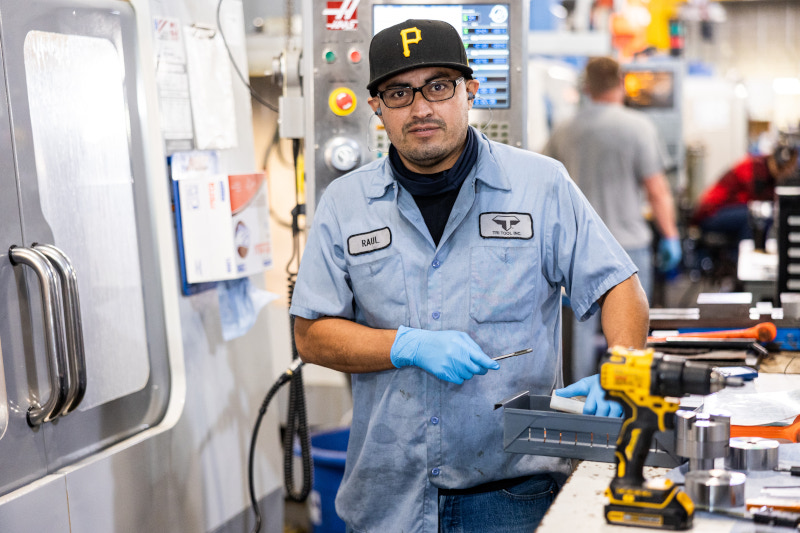 Hastings attests, "Our biggest priority right now is legislation that we've introduced and sponsored with Assembly member Tim Grayson that would relieve manufacturers from paying the sales tax on purchases of new manufacturing equipment. The reason that we sponsored that legislation is, coming out of COVID and two years of economic chaos, that the purchasing of capital equipment has slowed and we wanted to give a turbo boost to the state's economy. We thought the best way to do that was to incentivize manufacturers to resume their capital purchases, and we believe some relief from the sales tax would not only generate 160,000 new jobs but it would also generate between one and three billion dollars in new economic activity. We think those would be great contributions to California's economy and to the local governments and communities up and down the state."
Education and training is another benefit of CMTA membership. The Association is partnered with the state-run Employment Training Panel (ETP) – a conduit agency that provides on the job training resources for companies that further the economic causes of the state. CMTA's Training Services department works closely with the ETP and Association members to create new training programs – those might focus on equipment, or new procedures at a factory, but the state pays for almost half of those training expenses. "That is one of the most valuable non-advocacy services that we provide," says Hastings, "because it's actual dollars that go to manufacturers. And CMTA itself holds a multiple-employer contract that we administer directly to our members that may be too small to get a state contract… we help with that and it's been a hugely successful program for more than 20 years and one that provides tremendous value to our members."
CMTA is very excited to welcome the Fender Guitar Company as one of its newest members. Hasting shares, "It's a feather in our cap because people have an 'aha' moment and say 'hey, that's right, someone has to make the guitars!' That's manufacturing… and the more that we can tell that story and share the uniqueness of our membership is going to be incredible for us going forward."
The past two years of change has given CMTA staff and members an opportunity to reflect on what's important and what matters. As Hastings explains, "We've focused on that very intensely and in doing so it's given us a broad and bright view of the future because now we are truly in control of our destiny. We are doubling down on those issues that we see will benefit manufacturing, increase the opportunities to grow the sector, and therefore employ more people. I would love to see that 1.3 million figure turn into two million within the next five to seven years. If we can do that, we will have empowered so many Californians to join the manufacturing sector and really make a good life for themselves and their families."
AT A GLANCE
California Manufacturers & Technology Association (CMTA)
What: A trade organization established to advocate on behalf of manufacturers
Where: Based in Sacramento, California
Website: www.cmta.net