milliCare
A company on the move
Business View Magazine interviews representatives from millicare, as part of our focus on best practices of franchise companies.
MilliCare is a floor and textile care company that was founded in 1984, as a subsidiary of Milliken & Company, a manufacturer and marketer of chemicals, fabrics, textiles, composites, and floor coverings for offices, hotels, airports, homes, and commercial environments, since 1865.
Recently, Business View Magazine spoke with Steve Willis, milliCare's Managing Director, and Bill Helton, its Director of Franchise Development, to find out more about its operations as an international franchise company. The following is an edited transcript of that conversation:
BVM: How did milliCare originate?
Helton: "Milliken introduced milliCare in the mid-'80s to start servicing their commercial customers who had purchased Milliken carpet. In the late '90s, Milliken decided that it would work better as a franchise model, so they began franchising milliCare. From that point forward, we have been a franchise instead of a corporate model where our employees would go out and service accounts. And today, we don't just service Milliken carpets; we service all kinds of flooring and textiles."
BVM: How many franchise units does the company have?
Helton: "We have about 60 franchises in the U.S., and we're also in six other countries: Canada, Mexico, South Africa, Australia, Brazil, and we recently introduced our first franchise in India.  We have a strong name internationally, because Milliken is one of the largest flooring manufacturers in the world, and they have a presence in so many different countries."
BVM: Why would a potential franchisee want to become part of the milliCare family?
Helton: "A prospective owner might talk with us because, first and foremost, we are the only nationally organized provider of commercial floor care maintenance – not just carpet cleaning, but hard surfaces, too, which includes tile and grout and specialty coating for a variety of flooring. There are mom-and-pops, there are janitorial companies, but there is really no organized national competition for our franchisees. So, joining a national brand whose main focus is commercial floor maintenance offers real opportunities.
"We are in an industry that is truly recession resistant. A lot of businesses make that claim, but for us, if the economy is doing well, there's a lot of growth and a lot of new buildings, which gives us the opportunity to service those accounts. If the economy is doing poorly, the business owners, the building owners, and the facility managers want to extend the life of their flooring rather than invest in new flooring – so we are able to really shine when the economy is struggling.
"We also have the backing of the Milliken Company, which is a global leader – that means we have adequate capital for expansion, state-of-the-art research and development, and corporate leadership support. Milliken owns over 7,000 patents and many of those patents pertain to floor care. We also have a number of proprietary products that no one else has access to.
"Lastly, Milliken has been listed by Ethisphere Magazine as one of the world's most ethical companies – and is one of only a couple of companies that has been included on that list all 12 years since the list has been compiled. So, entrepreneurs can come to us with confidence that they're going to be taken care of; we are a company that strives to excel in business ethics, and we take care of our franchisees."
Willis: "Another major draw is that because the majority of our work is contracted, our franchises can project future revenues. Since most of our work is contracted for a two to three year period, this allows our franchisees to strategically prepare future budgets, capital expenditures and staffing needs for the next few years. This is something that many other franchises don't experience.
BVM: Is having a contract like that an advantage for the customer, as well?
Willis: It is. And very important to a customer who wants to budget their flooring maintenance needs and maintain its investment in their flooring. We're not just a carpet cleaning company; we put a custom plan together to maintain their flooring for its entire lifecycle. So, it's something they don't have to worry about. We use a dry-cleaning, low-moisture carpet cleaning process, so we don't disrupt their business. There's not six to eight hours of drying time, so if it's a 24-hour call center, or a casino, whatever the case may be, we can go in and maintain their carpets on a regular basis without displacing employees or impacting their operation.
BVM: How do you go about vetting potential franchisees? What qualities do you look for?
Helton: "We look for candidates who have the ability to build relationships; that's the most important thing in our industry. We have to go out and build relationships with facility managers and building owners to earn their trust so we can properly service their account. So we look for someone who is a relationship builder; someone who is friendly – people prefer to do business with people they like.
"We also want someone who is well-capitalized. Our objective is not just to put another flag on the map for milliCare. We want to bring in someone who is able to build the business, able to hire the right people, and able to run it efficiently. A background in business and management is very valuable. They don't necessarily have to have a background in floor maintenance; although that's great, it's not a requirement for us."
"It's also important to mention that milliCare has not really made an aggressive attempt to grow the network in a decade. Many of our franchisees came from within the Milliken family – they were Milliken dealers or somehow associated with Milliken. We are now being much more aggressive in recruiting new franchisees that don't have a prior connection to Milliken or to the industry. We're looking for entrepreneurs who want to own a business that is very scalable. We're not just looking for employees or people who are already familiar with our company. We're going out and we're advertising on the franchise portals; we're on the internet all over the place, looking for entrepreneurs who would be interested in a solid business opportunity."
Willis: "For the last several years, Milliken has maintained the network but now has implemented a strategic growth plan offering the milliCare brand to additional prospects. That's why Bill and I were brought in. milliCare is ready to grow."
BVM: Once you've found a potential new franchisee, what about training and support?
Willis: "Once a new franchise is awarded, the new franchisee attends milliCare Academy – our new franchise training here in Spartanburg. Once they complete that training, they have an option to go and visit one of our existing franchises to see what an operation looks like – from admin, to operations, to sales – prior to setting up their own business.
"Once they get back to their own market, we have a team ready to support them. When they're ready to open, we're there for that first week, reviewing systems, processes, and procedures. We join them out in the field, meeting customers with them, introducing them to the Milliken reps in their area, and focusing on marketing.
"After that, there is a significant amount of ongoing support. They have an assigned franchise business manager, who is their go-to person for everything. The Director of Training and Education is also available at all times. Additionally, we have a national account team that will reach out to them once they're up and running to start discussing the opportunities in their area: any existing national accounts, what new potential national accounts may be based in their area, so we can do some joint marketing to them. At the end of the day, the franchise owner is the best marketing person for their territory, but we are in it with them."
BVM: Are franchisees required to use Milliken products?
Willis: "We have some of the best products out there. For example, our dry powder is a product they can't get anywhere else. There is no substitute for that; it's the core of our brand. Since our products pretty much exceed anything they can purchase on their own, our franchises understand that our product quality is one of the things that sets us apart in the market, and an inherent part of how we market ourselves."
BVM: Anything new from the corporate end?
Willis: "In the last 12 months, we've made tremendous investments into personnel and technology. We have implemented a brand new corporate website that is already significantly increasing our online lead generation and provides customizable, locally-optimized pages for each franchise. We have a new operating system that we rolled out two months ago that provides a total operating solution for the franchise including scheduling, CRM functions, e-mail marketing, and QuickBooks syncing. It manages the entire business for the franchisees through a web-based platform and mobile app, allowing them to operate paperless, if they choose to.  We are also upgrading and modernizing our training to offer additional topics, and moving to regionally based training to allow more franchises to attend while lowering their travel expense."
BVM: Any significant long-term priorities for the company?
Willis: "We are 100 percent focused on helping grow our existing franchises' revenue. It benefits us as much as it benefits them and it makes us a healthier network. Another focus that we currently have is national accounts. It's really more than just national; we're calling it 'strategic accounts' now, because we see it as having a global impact. We have a new strategic accounts team made up of three people who are dedicated just to strategic account expansion. A third focus is opening additional milliCare locations. We have gaps in the country that are hungry for a milliCare franchise and we want to fill those as quickly as possible to aid in that strategic account expansion. A fourth area is continually improving our technology. Just like the website and the operating system, we're continuing to look at technology – how can we streamline systems, how can we have all of our systems working together? We want to be mobile; we want to be sure that we can put information in the hands of the franchise owners quickly and easily."
Helton: "Our goal is controlled growth. We'd like to add six to eight units within the next 12 months, and then add 12 to 15 a year for the next four or five years. There are a number of major cities in the U.S. where it would make a lot of sense for us to have a presence. Our focus is on the U.S., but we will continue to review international opportunities, as well.
BVM: Any other information you'd like our readers to know about?
Willis: "I think it's important to touch upon our sustainability and commitment to environmental responsibility. Milliken and milliCare care about the impact to the environment and we know our clients do, too. The milliCare dry carpet cleaning process uses 99.5% less water than hot water extraction – and hot water extraction uses 319% more energy to clean the same square footage as milliCare.
It's not just our processes that are environmentally responsible – it's our products, too. Our core carpet cleaning products are Green Seal GS-37 certified. And we made packaging changes to our Dry Carpet Cleaner and our Detergent Residue Neutralizer that will save an additional 29,829 lbs. of packaging per year. That's almost 15 tons of plastic that will not be required."
Check out this handpicked feature on Nu Look Home Design – Capturing brand identity.
AT A GLANCE
WHO: milliCare
WHAT: A floor cleaning services company
WHERE: Spartanburg, South Carolina
WEBSITE: www.millicare.com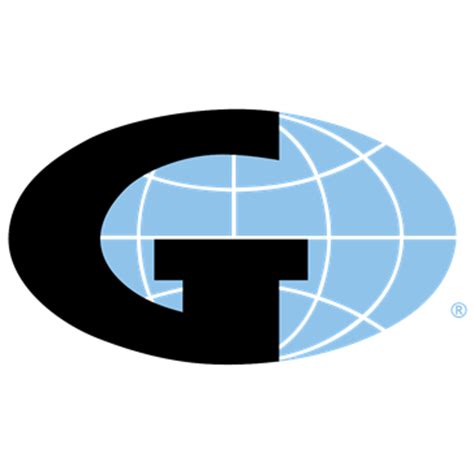 Gallagher Franchise Solutions – www.franinsurance.com
Gallagher Franchise Solutions is the preferred insurance provider of MilliCare.  Our 3P Commitment is to, Protect their business, care for their People, and grow their Profit. Our dedicated portal provides access to tailored insurance programs and exclusive resources 24/7. Contact us to see what Gallagher can do for you!
Wind River Marketing LLC – www.windrivermarketing.net
Wind River Marketing specializes in B2B lead generation via cold calling, email and SEO. Our mission is to help our customers target the right audience, at the right time, with the right message, while maximizing their marketing dollars and ROI. Our strength is in our people, process and technology.