Michelman
Always thinking ahead
Business View Magazine interviews Steve Bassetti, Group Marketing Director of Michelman, Inc. as part of our focus on best practices of manufacturing firms.
Michelman is a family-owned advanced materials company founded in Cincinnati, Ohio in 1949. "The company's expertise was built on dispersion and emulsion science," says Industrial Manufacturing Group Marketing Director, Steve Bassetti. "From the beginning, we've been excellent at finding ways to put different materials into water to make water-based dispersions and emulsions. In fact, the company was the first to develop a water-based wax emulsion that coats cardboard paper for fruit and vegetable shipping and transportation. Since that application, we've expanded into a variety of markets including printing and packaging, traditional coatings, and fibers, textiles, and composites."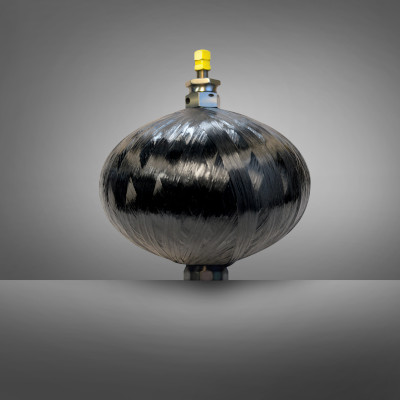 Today, Michelman has expanded globally with approximately 475 employees, worldwide. In addition to its corporate headquarters in Cincinnati, the company has offices, R&D facilities and/or manufacturing plants in Luxembourg, Belgium, Singapore, China, India, and Japan. Its customers span the spectrum from small enterprises to multi-national, multi-site, Fortune 100 companies, including Sherwin-Williams and PPG, two of the global leaders in the paint and coating industry; Owens Corning, a manufacturer of insulation, roofing, and fiberglass composites; and Hewlett-Packard in the printing & packaging space.
Bassetti believes that Michelman maintains several advantages over its competitors; chief amongst them is its 70 year reputation as the industry-leading innovator in water-based dispersion and emulsion technology. "That's our number one differentiator," he states. "Another advantage is our broad portfolio of solutions in the industries we serve, while our competitors tend to specialize in only a few technologies. Additionally, we have a global footprint that allows us to manufacture products in Asia, Europe, and North America, while many of our competitors may have only one production site in one region. Being a family-owned business also has its advantages. Our size offers an agility of service that larger organizations may not be able to achieve. We're also happy working on both short-term and long-term opportunities."
Bassetti adds that the company's core values are just as important in differentiating itself from its competitors. "There are six values that we subscribe to in everything that we do," he states. "Integrity, Respect, and Success are three values that are table stakes for almost any business today, but the remaining three – Collaboration, Curiosity, and Giving – are our core differentiators. These three values represent how we work with each other; hire people and, ultimately, how we operate in our communities and with our customers."
"Being a small to mid-size company, we collaborate amongst our own colleagues, as well as up and down the value chain; including with our suppliers and customers," he explains. "We are also very active in collaborating with institutes, consortiums, universities, and associations; and are building an ecosystem to better serve the fiber and composites industry. Regarding our value of Curiosity – we are always learning new things and challenging ourselves. We have hired associates from all over the world who have helped foster that diversity of thinking and curiosity. Our value of Giving is arguably our most important. We are very cognizant of the communities in which we do business and want to make them better places to live and work. We frequently volunteer for a variety of activities within our communities all over the world. I'd argue that Collaboration, Curiosity, and Giving illustrate how Michelman operates at the highest level."
Additionally, the company touts its expertise in the area of sustainability. "We have a very green portfolio," Bassetti says. "Everything we make is water-based, as opposed to solvent-based, so, inherently, our products are environmentally conscious. Moreover, the applications that we provide solutions for create an environmentally favorable impact. What we do in the fiber and composites space helps automotive and aerospace companies lightweight their automobiles and airplanes; we also lightweight food packaging by eliminating layers of polymers by replacing them with coatings to provide better performance and sustainability. We also make materials more biodegradable or compostable. So, everything that we do helps our customers have a more favorable environmental impact in their markets and applications."
Over the last few years, Bassetti reports that Michelman has invested heavily in its various business units. "In the printing & packaging area, we've invested upwards of a million dollars in new capabilities and equipment in Mumbai, India," he notes. "The interest in India for our products is very healthy; they have regulation changes and an urgent need for innovation that allows us to bring solutions to market faster. Our Michelman Innovation Center for Coatings allows us to test, develop, and learn certain things that we will eventually bring to the European and U.S. markets. In the fibers, textiles, and composites area, we are in the process of investing several million dollars over a multi-year period in a Composite Collaboration Center. In this Center, we're adding a variety of equipment and capabilities to help not only our existing customers, but everyone down the value chain better understand and evaluate how composites can provide increased performance."
Going forward, Bassetti says that each of the company's three business units – Coatings, Printing & Packaging, and Industrial Manufacturing (fibers, textiles, and composites) – have their own growth strategies. "For example, in the fiber, textiles, and composites area, we're focused on emerging technologies, such as carbon fiber and other forms of fiber materials, as well as on new process technologies that will enable composites to be leveraged and utilized more effectively. In five to ten years, the scope of our business, and increased breadth of services, will be further entrenched throughout the market. Today, many of our existing customers know us quite well and our expectation is that the entire value chain will better understand how Michelman can influence and accelerate innovation."
"And we're developing deeper, more strategic partner relationships," he adds. "We recognize that we can't build all of this innovation and expertise on our own, so we are consciously assessing and selecting partners in which to build our future. We are working with existing suppliers, as well as searching for new ones to collaborate with more fully and well into the future."
Michelman's Content Marketing Manager, Doreen Stanley, adds a final declaration, which encapsulates the company's ethos of "always thinking ahead": "We're in the midst of changing the game by setting huge, audacious goals" she says. "Our organization works every day to solve big, complex industrial problems with unique and sustainable advanced materials."
Check out this handpicked feature on SGL Carbon LLC – The value chain advantage.
AT A GLANCE
WHO: Michelman, Inc.
WHAT: A family-owned manufacturing company
WHERE: Cincinnati, Ohio
WEBSITE: www.michelman.com