Business View Magazine interviews Frank Scarpitti, Mayor of Markham, Ontario for our focus on sustainability and economic development in Canadian Cities
Mayor Frank Scarpitti grew up in Markham and has spent the last 30 years championing its evolution as a hub of emerging technology, with a strong emphasis on history and the environment. As the Mayor is quick to acknowledge, the disciplines of heritage, sustainability, and high-tech innovation are not mutually exclusive in his thriving Greater Toronto Area (GTA) municipality. On average 100,000 people move to the GTA each year and that's projected to continue for the next 20 years; taking a population of just over five million to more than seven million. Many of those people will be moving into the Markham and York Region.
"My parents moved back to Markham in 1965," Scarpitti explains. "That small town of 10,000 has changed dramatically, but I still see a strong community spirit. I grew up a few minutes' walk from Milne Conservation area, a great outdoor playground to experience nature and use your imagination. I hearken back to that as a foundation for what I want to leave behind here, recognizing we live in a different community; a different world."
Part of a two-tier system of government, the local municipality of Markham is comprised of the former Township of Markham, the villages of Unionville, Milliken, Thornhill, and smaller hamlets, including Buttonville. The township evolved to the Town of Markham, and five years ago became the city of Markham with a current population over 350,000. The Regional Municipality of York does the broader based planning, and manages transportation systems and essential services, like police and fire.
"I'm coming up to 14 years as Mayor of Markham, with about 30 years total on council," says Scarpitti. "When I was elected in the mid-'80s, I chaired the committee that put in place the first Regional Official Plan. Looking in the rear-view mirror, you see the importance of a regional plan that ties our communities together regarding transportation, public transit, and other major services."
A sustainability plan called Green Prints is an example of Markham's commitment to the environment. When the plan originally passed, it was one of the most comprehensive in North America, having an overall goal of becoming a completely sustainable community by 2050. Advances have been made towards it on several fronts. Markham has always been a leader in storm water management, both in adopting new technology, and the way new subdivisions meet updated criteria. They're now working with the older communities on 100-year flood protection that newer areas already have. For example, Thornhill is receiving over $40 million of new infrastructure to retrofit catch basins, and develop stormwater catchment areas. Markham has one of the largest solar portfolios in Ontario, and was the first municipality in the province to sign a FIT agreement to supply power back to the grid. Rooftop solar panels have been installed on all large municipal facilities, including the Markham PanAm Centre.
In its Economic Plan 2020, Markham continues building on its status as Canada's high-tech capital. The city boasts many recognizable brands in the IT sector; last year's announcement that General Motors is opening its Innovation Centre in Markham will result in over 1,000 software engineering jobs. Other industries represented include professional engineering firms that do business globally, as well as respected names in the finance, insurance, and digital sectors. Having well-educated, highly-skilled, creative people living and working in Canada's most diverse city has created a dynamic, prosperous economy for the Markham region.
Even housing options are diversified. From condos, to townhouses, to single family homes on smaller lots, the city is trying to reduce urban sprawl and use land more efficiently. The only issue, as in many communities, is that housing prices have skyrocketed in the last couple years – something that not only speaks to Markham's desirability, but the ability to work through the challenging planning process in Ontario: getting housing units out in time for the market to respond to the need.
Scarpitti notes, "As we move forward with housing, we're trying to create livable neighborhoods with a strong connection for people. It may be a central park; or the wellness campus we've developed with Markham Stouffville Hospital and our Cornell Community Centre – connected side by side physically, and in the relationship between programs run out of the Centre and services provided at the hospital. In another neighborhood, the multi-million-dollar Slovak Cathedral is the focal point. That's the neat thing about the diversity of Markham; it creates a very interesting community."
In total, there are four downtown heritage districts in the area: Markham, Unionville, Thornhill, and Buttonville. Two of them include a Main Street. When proposals are received for enhancements, or new development, the materials and design must be compatible to the rest of the heritage area. Main St. Unionville has seen investment from private individuals and businesses, as well as many public investments such as the Varley Art Gallery, celebrating artist Frank Varley and the Group of Seven.
The Markham Heritage District area is one of the largest in Ontario. In September, during Markham Expo 150, a statue of William Bursey, founder of Markham and co-founder of Toronto was unveiled. A new cenotaph is under construction in Veterans' Square. A statue of Benjamin Thorn is being dedicated in Thornhill. Heritage is in Markham's DNA, right down to the motto on its coat of arms: "Leading While Remembering." It's not just about preserving history, but ensuring it's not overlooked as the community grows.
Tourists travel to Markham for its
heritage, iconic religious institutions and, more recently, sports events. The city had long pushed for more sports infrastructure throughout the region, and managed to receive the third largest investment outside of Toronto for the 2015 PanAm ParaPan Games. The Markham PanAm Centre is now a legacy for sports development and sports tourism in the community, allowing young athletes to train and compete provincially, nationally, and internationally. Recently, the Centre hosted the 2017 Women's Table Tennis Championships – only the third time it's been held outside of Asia, and the first time in Canada.
"I think we're one of the most progressive communities in the country," Scarpitti reports. "For the size of our population, even some of the bigger cities would be proud to achieve what we have. We embrace tech – over 70 services you can interact with on the city website. It may sound like a simple thing, but tradespeople are thrilled to go online for a permit with one click of a button, rather than physically going from one department to another. We use technology to get value for taxpayers, and deliver a higher standard of service. Next year will be the fifth election where we've had internet voting, allowing people to participate in the democratic process from wherever they are.
"We operate with a strong entrepreneurial spirit; partnership, technology, innovation, allowing staff to come up with new ideas. And through it all, we've managed to have the lowest tax increases for the past ten years. While we didn't set out to do it, we now have the lowest commercial tax rate in the GTA."
Markham enjoys a strong relationship with the development community. And even though requirements can be tough, developers perform beyond expectations. Scarpitti acknowledges, "I'm proud of the Times Group – their condominium building is one of the few in Canada to achieve Platinum Leed certification. Another is the Remington Group; a major land owner in Markham Centre, where we've planned for 40,000 to live, eventually, and another 40,000 to work. I give them full marks for investing big dollars in public art and urban design in downtown Markham. At the heart is a beautiful, multi-million-dollar carousel they commissioned an artist to create. It's made of recycled and repurposed material sourced from across the country, and called the Pride of Canada. York University is also building a new campus in the emerging downtown area. It will house over 4,000 students when it opens in 2021, and eventually close to 20,000."
On its way to becoming one of the most sustainable communities in North America, Markham has the highest diversion rate for garbage in Canada at 81 percent. In 2015, when they introduced a clear bag program, staff noticed the high volume of textiles in the waste stream. So, last year, they started a Textile Recycling Program, where residents collect everything from clothes, to sheets, to miss-matched shoes, and drop them off in bins at local community centers and fire halls. Condominiums have their own bins, internally. Within the first year, they collected six million pounds of textiles. They also became the first municipality to ban textiles in the curbside collection stream. Not only is it great for the environment, it also supports the Salvation Army who are partners in the program and sell the clothes in their Thrift Stores. Diabetes Canada looks after the condominium sites and will be selling clothing and material through their Value Village Stores. Over 90 percent of the textiles collected can be reused, instead of going to landfill.
Scarpitti shares, "This is an innovative program that costs us nothing, and has helped some great community partners. The Textile Recycling Symposium was just hosted here in Markham, so we're hoping to get the attention of many municipal organizations and other potential partners for them to start this type of program in communities across Canada."
Sidebar:
Ever the tree hugger, Mayor Scarpitti launched the Trees for Tomorrow program during his first term in 2006. Over 130,000 trees were planted in those first four years, and since then the city has planted almost one tree for every resident in the community, in an effort to increase tree cover, and have better
AT A GLANCE
WHO: City of Markham, Ontario
WHAT: Innovative technology hub; population 350,000
WHERE: York Region, Greater Toronto Area, Ontario
WEBSITE: www.markham.ca

Alectra Utilities – With headquarters in Mississauga, Ontario, Alectra Utilities provides electric power and related services to approximately one million residential and business customers in Ontario's Greater Golden Horseshoe area. – www.alectrautilities.com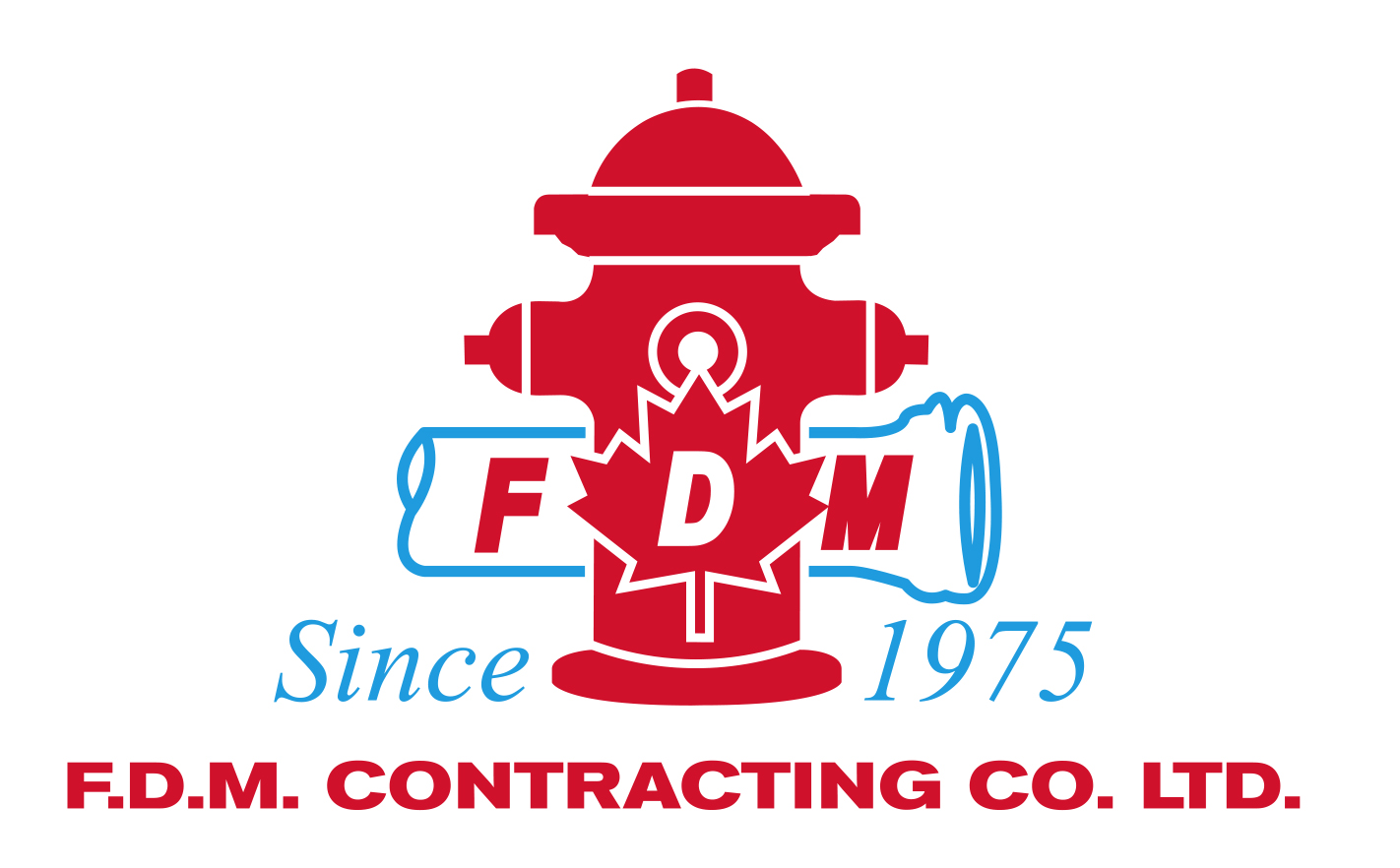 FDM Contracting Co. Ltd. – F.D.M. Contracting Co. Ltd., a family-owned and operated company based in Thornhill, Ontario since 1975, specialize in repairing water mains, sewers, water services, and fire hydrants, including new installations. Its customers include municipalities, corporations, small businesses, and private residences. – www.fdmcontracting.com