Lincoln Computer Services takes the IT out of complexity
The world changes constantly. New ways of creating and storing information in the digital space have proliferated to an extraordinary degree over the last few decades. Today's computing environment barely resembles its progenitor of a mere twenty years or so, ago.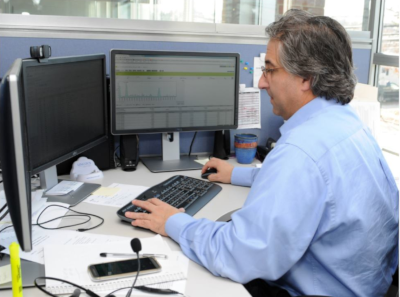 But even as technologies have changed and evolved, one thing remains the same – hardware and software don't always work the way they're supposed to. Solid things break and applications crash – all the time. And when they do, a business can grind to a stop. It is estimated that the cost of data center "downtime," is about $7,900 per minute for the average American company. So, since the beginning of the cyber age, IT support has been a crucial need for many – and a lucrative business for some.
But those companies that do service the computer needs of others have had to evolve along with the prevailing curve in order to stay solvent. In a competitive marketplace, those that won't, or can't, adapt, and adapt well and quickly, are more likely to go by the wayside with imperious speed. When a client has a data center outage, for any reason, all it wants is to get back up and running as quickly as possible. So, understanding everyone's current needs as well as the entire spectrum of their cutting edge technology platforms is absolutely essential.
One New York-based company that has taught itself to adapt with the changing landscape, and thus is thriving today, is Lincoln Computer Services. Its founder, President, and CEO is Ted Cillis, whose experience in the industry goes back to its beginnings in the early 1980s. "My background was in the mini-computer world," he says. "I worked for a third-party company for 17 years that supported Data General Computers. Basically, a mini-computer is a mainframe on a smaller scale and more portable. These systems were in places like hospitals, the stock market, and banks. In 1998, when we opened our doors, it was that mindset – to really go into the mini-computer world."
Cillis explains that Lincoln's early business model was to focus on service and support, so it billed itself as a "systems integration consulting firm." "Product sales and things of that nature really wasn't what we were looking for," he explains. "We were looking for maintenance – the 'break/fix' as we called it – all the way up till about seven years ago when the term 'managed services' took over. We shifted some of the service that we do to satisfy the market, but we never changed direction. We always stayed focused where we wanted the core of our business: to surround the re-occurring revenue that break/fix and managed service generated."
Thus, getting businesses to sign support contracts was Lincoln's modus operandi. The monthly contract price would include preventive maintenance (PM) and provisions for parts and labor for anything that needed to be repaired. "Back in the day, it was more of environmental PMs than anything else," says Cillis, "meaning making sure filters and things of that nature were vacuumed out and cleaned up. As time elapsed, preventive maintenance took on a bigger role. So, we went from the maintenance agreements to the managed service agreements, which now involve other services as part of that support contract."
According to Cillis, a typical Lincoln client will be a business that has about a hundred and fifty users. "I have a customers that range from five users, and my largest managed service customer has 1,500 users, but the bulk of them are in that hundred user range where we're providing them with the help desk for all the users, all the administration support for all the servers, managing their backups, and providing them with onsite services when needed, depending upon how the contract is written."
Cillis says that over time, Lincoln has had to adapt in many ways. "Seven years ago, I didn't have a help desk," he remembers. "When customers wanted somebody, they would call the individual, the techs, or a manager. Now, I have to have a helpdesk for remote support. Today, our help desk consists of over 20 people. Four or five years ago, I didn't do offsite backups; today we have a solution for offsite backups."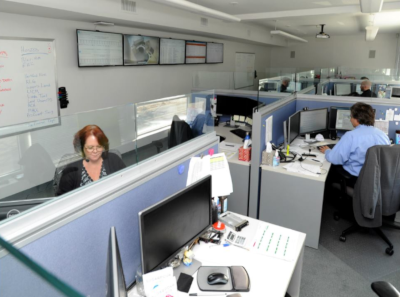 In fact, Lincoln's broad range of services is a testament to its ability to learn each new concept and master every new technology as they came along, and then translate that understanding into program offerings for the benefit of its clients. For example, the company's Procare program offers them a long menu of professional IT solutions, from the implementation of servers and storage, to strategic consulting, to project management, to temporary and contract-to-hire staffing; its ITCare program completely relieves a client of having to manage its own network or data center, at all; Cloudcare offers the best cloud computing solutions currently available. Lincoln has a robust and boutique cloud solution with hosting capabilities in its own data center, as well as the ability to deploy a solution for clients who either have their own infrastructure or want to borrow Lincoln's; and Datacare helps to ensure that all of a client's data – the lifeblood of its business – is always recoverable.
Today, Lincoln Computer Services has approximately 100 employees; 20 are in the administrative, sales, or management divisions, and the rest are engineers and techs. The company operates out of its headquarters in Hicksville, N.Y., with a new office for sales, marketing, and service in midtown Manhattan. Its diverse client base radiates about 75 miles from New York City and out to the east end of Long Island.
Cillis is particularly proud of its company-owned building in Hicksville. "This isn't a few people working out of a basement, or a garage," he says. "Our facility is our showroom." The President's predilection to invite prospective clients to visit the company's headquarters before signing a support contract, morphed into a more significant offer of refuge during some recent natural disasters that befell the New York region. "Several years ago, the company put in a hundred kilowatt, natural gas generator," he says. "When two hurricanes hit, the building remained lit, and it actually housed multiple customers through the crises."
In addition to searching for any viable acquisitions that can help expand the company's portfolio of services as well as its geographic footprint, Cillis says that Lincoln's plans for future growth include upping its help desk hours to a full 24/7 schedule. "If things go according to plan, we could be doing this within the next three to four months," he predicts. "In five years, I hope that I can say that I'm one of the prominent help desk (two words) providers in the Long Island and NY metropolitan area. That's what we're looking to be – one of the leaders in what we do. We have a good reputation with our customers in our environment and if we continue with the growth, we can accomplish that."
Even though Ted Cillis has been the engine that has powered his company through all the changes of technology and culture, since its inception, he believes that continued success for his 18 year-old company is ultimately up to his staff, a lot of whom have been with him from the beginning. "What we sell, really, is, people," he maintains. "The people who answer the phone, the people we send out in the field. We sell a service, but the product is the people that we have."
AT A GLANCE
WHO: Lincoln Computer Services
WHAT: A managed IT service company
WHERE: Hicksville, N.Y.
WEBSITE: www.lincolnit.com
Lincoln is a professional and managed services provider with a commitment to delivering cutting-edge technology solutions to business enterprises in the New York metropolitan area. Founded in 1998 as a systems integration consulting firm, Lincoln has evolved into a recognized IT business consultancy with a wide-reaching solution focus. Our success has been largely attributed to our ability to constantly adapt to the changing business, fiscal and technology requirements of our customers and to respond quickly to the key forces which have shaped our industry. In an effort to meet the growing demands of our client base while simultaneously focusing on on-going cost reduction, we shifted our strategy to include best-of-breed technology partnerships; expanding our solution focus and vastly enhancing our traditional systems integration business.