Future Forwarding Company
Delivering quality worldwide
Business View Magazine interviews Pam Brown and Shannon Whitt, Vice Presidents at Freight Forwarding Company, for our focus on Supply Chain and Logistics.
Future Forwarding Company has been in business in the U.S. since 2001 and has its roots in the U.K., where the group has been operating continuously since 1977 and is known for delivering quality, worldwide. In the mid-2000s, through good customer service, competitive rates, and a strong customer-belief in the company, the U.S. division experienced phenomenal growth at an exponential rate of 300 to 400 percent per year.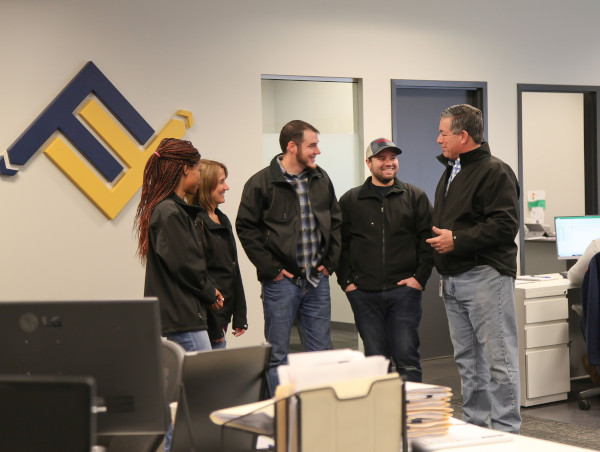 Shannon Whitt, Corporate Compliance Manager for Future Forwarding Company, reports, "The company opened in the U.S. to support client-based trade between the U.K. and the U.S., but we attribute much of our growth to the furniture boom in the early 2000s. We started importing quite a bit of furniture from Asia, which changed the direction and helped us refocus our market from more than just a U.K. trade lane to global borders."
Today, Future Forwarding Company's business stretches into multiple verticals and services, including international import and export (air and ocean) freight forwarding, customs brokerage, eCommerce fulfillment, expedited domestic transportation, customs compliance, consulting, as well as other trade program needs such as reconciliation and drawback entries. Information technology is at the center and forefront of the company. The company operates three facilities in Atlanta, Georgia, near Hartsfield International Airport, and an office in California, near the Los Angeles and Long Beach port complexes for assisting with West Coast cargo needs.
The eCommerce fulfillment division is growing the most rapidly, representing fashion labels and boutique sellers, alike. Future Forwarding delivers to retailers, company-owned stores, and consumers, and also offers reverse logistics – processing returns for items which, due to seasonality and style, may move in and out of the Atlanta warehouse multiple times.
After three straight years of extreme growth, the company recently took a step back to make sure it didn't lose its identity. It now fills a niche that other companies don't, by being flexible and recognizing that no two clients are the same. The firm takes the time to find out customers' independent needs and tailors a solution, instead of offering a market-shelf product. "We're not everything to everyone, and we don't try to be," says Whitt. "We customize, whether that be import, export, warehousing, or domestic.  We provide options to our clients, but we're still very focused on doing what we do best. And we make sure we can handle it properly and economically before we commit."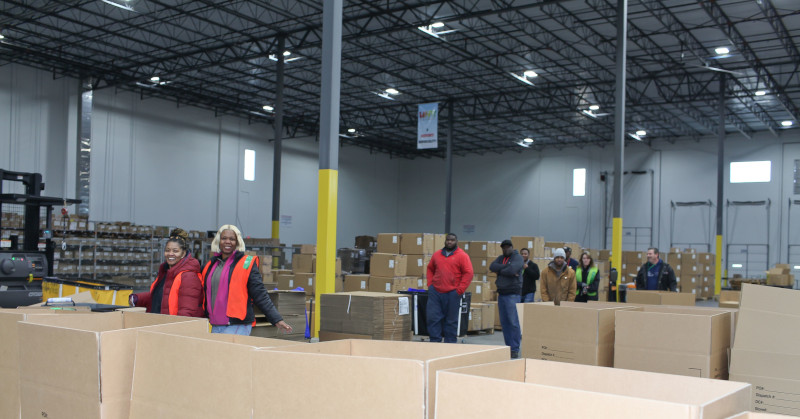 The company doesn't actively promote its warehousing services. It has tremendous growth just from word of mouth, but also isn't afraid to make investments. If there's a need for integrated software solutions, it makes those investments on a scale it knows is best.  "We understand that our company may not be the right fit for all companies and we are not afraid to be open and honest about that," says Pam Brown, Future Forwarding Company VP. "Our company's biggest asset is making sure we have a vested partnership relationship with clients." The majority of Future Forwarding's growth (85 to 90 percent) is purely organic from existing business through customer referrals.
The business began in Atlanta in 2001 with four employees. Today, it has 129 employees working in the three Atlanta facilities and the one office in Los Angeles, plus about 100 temporary workers in the warehouses. Future Forwarding Company started as a traditional freight forwarder, offering Customs Brokerage services, and has grown over the years by adding new services. Brown admits, "A year ago, we did not plan to have three warehouses in Atlanta, but as clients' needs came up, we reacted. We have customers that required expedited domestic services in the U.S., so we created a department that handles those needs." There are no specific plans to open new facilities in certain cities. The focus is on growing the base business and making sure that clients are serviced and employees are happy.
Whitt shares some further insights: "With the Section 301 punitive duties the Trump administration has initiated, importers are looking into their supply chains to make sure they're not overpaying duty. So, we're focusing a lot of our efforts into compliance; helping importers make sure their data is correct and being provided to Customs, correctly. We're also focused on our foreign trade zone.  Many importers were surprised by the increase in duties and need to defer duty payment, if only for a few months.  And we're working with clients on new FDA changes by providing U.S. agent services for importers who need to register food facilities."
As its name implies, Future Forwarding Company is about looking ahead. Embracing a technology-based model to please existing clients and attract new ones is a key part of the vision. Brown states, "Our goal is to make people aware that we offer solutions to make our clients better and more efficient in their jobs. We've hired four I.T. people in the last year, which is unheard of for a company our size. We want to be known in the industry and throughout the countries where we operate as a company that's not scared of technology, and for offering those visible solutions that integrate our suppliers, our customers, and our warehouses."
Core values are a top priority at Future Forwarding Company, and that starts with employees. The company's first hire from 2001 is still on the team. The retention rate is very high, operationally. In fact, quite a number of staff who left for new opportunities have since returned. And there are more who want to come back – proof positive that this company with a motto of 100 percent employee satisfaction, stands by its word. According to Brown, "We are constantly developing systems around the premise that if employees are happy, our clients will be happy, which means we're going to make money and be successful."
Shannon Whitt knows first-hand that Future Forwarding is a rewarding place to work. She was one of the employees who left for greener pastures and came back, willingly. She notes, "One of the things I enjoy about Future Forwarding is that it still has a small company mentality. I can talk to the owners and we can turn information around without having to go through a bunch of red tape. If I need assistance for a client, I don't have to spend hours getting approval from someone overhead. It's very quick decision making. We know what we're good at and we're able to help people timely and efficiently."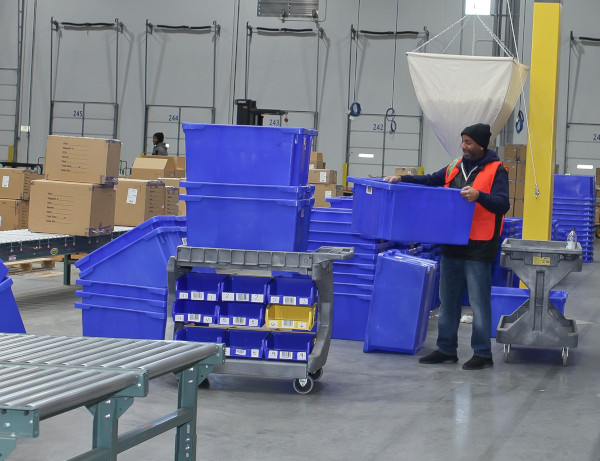 By listening to employees and enacting programs to help the staff have a better quality of life outside the job, the company has created a happy, productive workplace atmosphere. Internal initiatives include shortening the lunch hour, so the staff can leave a half hour earlier, and promoting education. "That's the big one," says Brown. "We want to know that the next generation is going to take on this company. So, we have PDT (personal development time), where we allow employees two hours a week of paid company time for doing online educational courses, which we pay for. Anything to help better themselves or their careers is something we support because we want to ensure this company continues to be privately-owned in the next generation and is not swallowed up by a huge conglomerate."
Adding to the importance of the educational component is the fact that U.S. Customs, the Treasury Department, and other government agencies highly regulate the industry. Future Forwarding is required to have licensed Customs Brokers in the office that have responsible supervision and control. Much time, money, and effort is spent ensuring all employees receive the proper education to intelligently answer clients' questions regarding compliance. These valuable staff members are not just data entry people. Making sure of that is a major company strategy.
Conscientious, caring, and forward-thinking, Future Forwarding is an industry leader in so many areas, including sustainability. The last three years running, the company has received Environmental Impact awards from Pratt Industries for its recycling efforts. Very positive accolades that Brown says, "Encourages us to work even harder."
Well done, team!
Check out this handpicked feature on Diamond Freight Distribution Inc.
AT A GLANCE
Who: Future Forwarding Company
What: Customs brokering, freight forwarding, warehousing
Where: Headquarters in Atlanta, Georgia
Website: www.futureforwarding.com
Cross Border Partners Advisory Services, LLC – www.crossborderpartners.com
International Trade Advisory and Market Entry Services for Global Business Expansion
At Cross Border Partners Advisory Services (CBP), our experienced trade professionals assist your business to accelerate revenue growth, while reducing market entry risks. Through the collaborative development of market entry plans, CBP identifies: customized market entry strategies, optimized legal, tariff and taxation structures, channels of distribution, regulatory compliance requirements, applicable trade agreements, economic development incentives and more in order to maximize your business enterprise's return on international investments.