Carlsbad, New Mexico
Striking a Balance Between Quality of Life and Essential Services Investments
With a thriving local economy, a beautiful natural setting, and a community focus, Carlsbad, New Mexico remains a desirable destination
Located in New Mexico's Chihuahuan Desert region, Carlsbad is a rapidly-growing, vibrant city surrounded by quality-of-life opportunities both in work and play. In addition to the area's rich history of oil and gas production, vital industries such as manufacturing, agriculture, nuclear and tourism also play a role in Carlsbad's thriving economy. With proximity to natural wonders, the community is a popular destination for outdoor enthusiasts, while the many opportunities to enjoy arts, entertainment, and cultural experiences are enjoyed by residents and tourists alike.
Mayor Dale Janway describes the city as a gateway to both Carlsbad Caverns National Park and Guadalupe Mountains National Park, while not undermining the beautiful recreational offerings within Carlsbad itself. He says, "One of our main goals is to continue to develop city recreational facilities along the Pecos River. Recently we've added a footbridge that joins a portion of our park area where our water park is located, to the area where our new miniature golf course is located." The Carlsbad Miniature Golf Course is built within Lake Carlsbad Golf Course, a municipally owned course that is a source of pride in the community, as the mayor portrays, "It's a beautiful 18-hole course built right along the river, and it has been a great hit for visitors and tourists."
Named the first 'Age Friendly' community in New Mexico by the AARP, the city's Age-Friendly Council recently organized the Mayor's Miniature Golf Tournament, encouraging youth participation in the sport. The addition of a "Top Golf" feature to the municipal course is also being considered as a way to offer new and progressive options. Providing top-notch recreation amenities that are accessible to all is a high priority, as Janway points out, "We're currently in the process of doubling the number of pickleball courts we have in Carlsbad. We're also fundraising for a new splash pad. Carlsbad already has two, but this will be specifically designed for children with disabilities." The new splash pad will be located next to Carlsbad Friendship Park, which has a playground that is also designed for all ages and abilities.
Furthering the ongoing effort to increase tourism, the city has secured a grant to complete a renovation of the historic Cavern Theatre, which was established in 1951. The restoration of this beloved downtown Carlsbad gem will see it turned into a multi-purpose performing arts center, to be used by community theater groups, visiting performers, local musicians, and school groups. This will complement other local destinations such as the Halagueno Arts Park in Downtown Carlsbad, another community treasure that showcases works by regional artists.
The city is also participating in the celebrations for the 100th anniversary of the Carlsbad Caverns National Park, which includes events organized by the National Park as well as some fun activities like a virtual scavenger hunt and a mural project, which will engage residents from communities across the nation.  As one of the most popular national parks in the U.S., Kyle Marksteiner, Public Information Officer, notes that visits to the area have been "through the roof," since COVID, due to a renewed interest in exploring natural wonders.
To support the growing opportunities in the industrial sector, Carlsbad relies on a strong partnership with local education providers at the high school and post-secondary levels. Mayor Janway elaborates, "SoutheastNew Mexico College is leading the way toward adding a new vocational training program. We're working closely with all local industrial partners to make sure that this program offers them exactly what they need to train the workforce. This will include oil and gas, nuclear, and potash, as well as specific training in areas such as electrical. Additionally, our high school has recently moved into an academy model, which will allow students to be better prepared for a career choice that suits them."
To encourage workforce development, and pair employers with potential employees, the Carlsbad Department of Development and the Carlsbad Chamber of Commerce regularly hold job fairs, another example of the city's commitment to economic growth and development.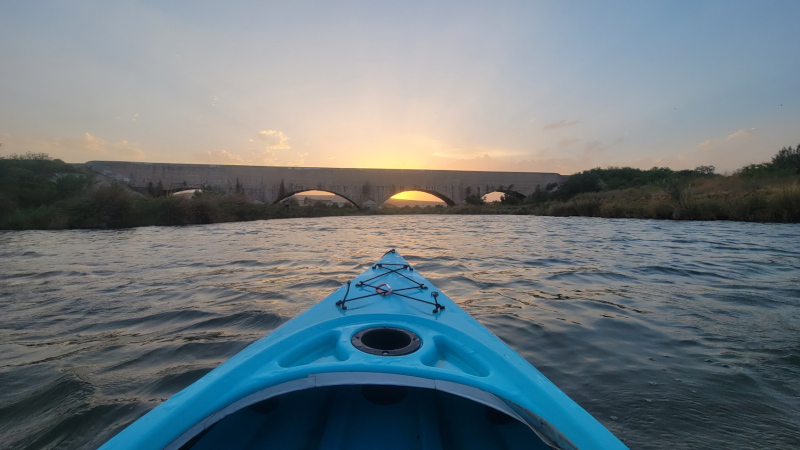 Commercial development is also on the rise throughout Carlsbad, and City Administrator John Lowe discloses that there has been interest from several major developers who are looking to bring a significant number of retail options to the community.
"Over the past few weeks, recent additions to Carlsbad have included Planet Fitness, Wingstop, and HTeaO, all of which report record-setting success," he recounts, adding that existing establishments, such as grocery stores, routinely report their highest sales numbers to come from Carlsbad out of any of their locations. As for what is attracting this retail growth, he asserts, "The town's diversity of industry means Carlsbad is a very attractive location for investment."
With workforce opportunities on the rise, the need for housing is also growing in Carlsbad, although things are starting to look up in this area, as Lowe relays, "There was a housing shortage in Carlsbad before the COVID 19 pandemic, but a number of builders and developers continued with houses and apartments throughout the shutdown. This actually allowed our community to catch up somewhat, but there's still a lot of work left to be done."
Carlsbad's proximity to federal land poses a unique challenge for the city's growth, but Lowe says a collaboration with the Bureau of Land Management is aiming to address this issue. Other projects on the horizon include the construction of a new middle school in the city, and the addition of a performing arts center at the existing high school, ensuring opportunities for success for all of Carlsbad's students.
On the infrastructure side, Carlsbad, in partnership with Eddy County, is looking forward to the completion of a loop road that will redirect trucks away from the downtown area, providing a more efficient route for vehicles traveling through the region. This is a significant transportation project in the community, with the objectives of improving safety and reducing traffic congestion. "This will be particularly helpful for the areas where school zones have been impacted, but it will also stabilize the overall flow of traffic," Lowe acknowledges.
He shares that the completion of the Double Eagle Water System, a water treatment and distribution system which serves the city of Carlsbad and nearby rural communities, has been another important infrastructure improvement with a big impact for the community. "With the completion of phase three of this project, the city is now able to supply residents of Carlsbad with the secondary water system that encompasses two separate aquifers. This, of course, is essential in a desert community," he remarks.
Regarding the future direction of Carlsbad, Mayor Janway emphasizes, "The main thing is to continue to work to address key infrastructure issues, while also looking for quality life improvements." Lowe and Marksteiner echo this sentiment, noting that the city must strike a balance between providing excellent recreational facilities and maintaining essential services.
In summary, Marksteiner concludes, "People want to have good, safe facilities to take their kids to, and we have these good recreation facilities. They also want their roads improved. They want utilities improved. That balance is so important, and the mayor and his administration completely understand that."
AT A GLANCE
Carlsbad New Mexico
What: A city in southeastern New Mexico, rich with natural amenities, and culture and arts opportunities
Where: Eddy County, New Mexico
Website: www.cityofcarlsbadnm.com