Starke County, IN
Caring for community
Business View Magazine interviews representatives of Starke County, Indiana for our focus on Best Practices in Economic Development in Indiana Counties.
Starke County, Indiana has a long legacy of caring for its people and that inherent focus on community was never more prevalent than now, as the region begins to grow and plan for the future. Created in 1835 and organized in 1850, Starke County was named for Gen. John Stark, who commanded New Hampshire troops at the Battle of Bunker Hill in 1775, and defeated the British at the Battle of Bennington in 1777. Today, the County consists of the city of Knox (County Seat), the towns of Hamlet and North Judson, and the townships of California, Center, Davis, Jackson, North Bend, Oregon, Railroad, Washington, and Wayne. The northwestern boundary of Starke County is defined by the Kankakee River, and the Yellow River flows through the central part of the county, past Knox.
To discover just how Starke County is investing in its future development, Business View Magazine spoke to Larry Wickert, Executive Director of the Starke County Economic Development Foundation; Andrew Rowe, North Judson Town Clerk; and Rik Ritzler, Starke County Highway Superintendent. The following edited transcript gives a wide-angle view of the growth plans from their unique perspectives.
BVM: Can you introduce us to Starke County from an Economic Development focus?
Wickert: "Starke County is a rural community of about 23,000 people. We have one small city, Knox, of about 3,700 people and two small incorporated towns – North Judson, about 1,800 and Hamlet is about 800. Agriculture is a big part of what goes on here. One of the big things we've been involved in over the last year is the Stellar Communities effort, a State of Indiana program to provide economic support in rural areas. They select one region and although we didn't get the designation this time, we're going to go for it again next year. The main thrust of the program would be to improve the quality of place and to better utilize our two great natural lakes. We'd also work on infrastructure and other development to stimulate the economy."
BVM: How up to date is the transportation infrastructure?
Ritzler: "Ten years ago the county commissioners decided to significantly upgrade the transportation infrastructure for citizens of the county and to enhance economic development and make access to our industrial park much easier. At that time we were ranked 88th out of 92 in bridge deficiency of our 57 bridges. They were in poor condition; over 40 percent were deficient. The commissioners decided to implement a program to improve that, which we've been working on for the last eight years. We are now in the top eight to ten percent of counties in the state for bridge deficiency. We only have one deficient bridge now.
"Eight years ago, 95 percent of our roads were either gravel, chip seal, or cold mix asphalt – not sufficient for trucks. So, the commissioners decided to add truck routes – about 125 of our 700 miles of roads will be made into hot-mix, truck-sufficient roads to go into the industrial park. We have a plan starting around the industrial park and extending into the rest of the county. This will connect us to US 30. We're relatively close to Chicago with good access through the interstate, so it's important that our infrastructure is good for companies that want to locate here."
BVM: What projects are currently on the agenda in North Judson?
Rowe: "This year we just finished $2 million in water projects, including a new well, a new generator, and a total rehab inside and out of both of our water tanks. One of them is right in the middle of town, so we made that a canvas for our hometown pride. At the same time, it allowed us to utilize both tanks to their fullest potential. One, being to the west of town near an industrial park, allows better service to those existing businesses or any other commercial or heavy industries that want to come into that area. Our utility service is already running out there, in terms of sewer and water. So, just upgrading those on the water side was a big project.
"We've also had sewer separation projects going on over the last few months and it's really ramped up here with big improvements at our wastewater treatment plant and with sewer separation in a couple of streets in town. This is right near our Hoosier Valley Railroad Museum, where the U.S. Discovery Trail and the U.S. 35 Bike Route and Rails to Trails go through, as well. To eliminate flooding, re-routing this water was a big part of making the trail a better place, but also ensuring places where we're going to develop business and residential are primed and stay dry and have the facilities and connections they need to survive.
"These have been two huge projects we've taken on via state grants and our own bonds, and we've also done a lot of comprehensive planning. Looking at everything from land use, to capacities, to public facilities and services on the governmental side; and placemaking, economic development, and housing on the more citizen-facing aspect. Whether it's a small project like painting our fire hydrants or a big $5 million infrastructure project, they all have an impact on creating a community that people want to live in and grow a business."
BVM: What are the major economic drivers in Starke County?
Wickert: "Agriculture is the major one but we also have some companies that manufacture products for the steel industry across the U.S. and overseas. Our largest employer, MPI Products, produces parts for the automotive industry, and we have some trailer manufacturers. A good portion of our residents commute north to several other cities between us and Chicago. Three to five thousand more people go outside of the county to work than those that come in. So we have a pretty good net migration of workers.
"As for available industrial sites, we have one building in Hamlet that's available to purchase. And a couple of companies have room in their existing buildings to lease. We don't have shovel-ready land – there are industrial parks that have sewer and water and roads up to the parks but not inside. The city of Knox is in the process of putting a sewer into the north park to accommodate a company in the coffee/beverage business that is moving in. And we'll be improving the road in that area as well.
"One of the goals of the city of Knox is to bring in more commercial business by offering incentives, such as no rent for a period of time, to entice some retail businesses. The coffee company that's locating here, Common Collabs, was a referral from the state. We submitted a package to them, and over a few months, we were able to attract them to Starke County. They had purchased a cold-brewed coffee company at North Judson and wanted to extend that business and do packaging for other companies. So, they selected a site in the neighboring community of Knox and that's where they're going to expand."
Rowe: "In North Judson, our industrial park is on the east side of town and we're working hard to build relationships for economic development. Since giving tax incentives, there has been an influx of businesses and industry moving in our direction from Chicagoland. And if you've got small communities with good schools and amenities, including Indiana University Health Starke Hospital, that's going to attract people and small businesses will follow."
BVM: How is Starke County planning for future growth?
Wickert: "Starke County is having our connectivity needs addressed in the near future. Key Valley REMC is bringing in trunk line cable to their substations that will supply the broadband needs for a large part of the community. It will be about an $8 million project and they're conferring with other companies who would put up small towers to broadcast the broadband.  We also want to move forward with housing projects. We're short on mid-range workforce housing. And we need rental homes for young families or beginning workers."
Rowe: "We want those workers staying here. In North Judson, for example, we had to tear down a long-vacant building in our downtown and now there are empty lots. So, a big part of our Stellar Communities plan was a housing project with retail at the bottom and three floors of apartments. There are also places near our school that are prime for potential housing developments, and a plotted development of homes around Chesapeake Golf Course, as well."
Wickert: "Knox is our County Seat and they've done some street upgrades; resurfaced about 8.7 miles and added half a mile of roads. They've upgraded their stormwater system with new lines, relined their sewer lines, did upgrades to their wastewater treatment plant. And in their park, they added a splash pad, built a performance stage, and put up a new concession and restroom facility that is ADA- (Americans with Disabilities Act) compliant. For three of those projects, half of the cost was done with donated work from local people. There was really good support to get those up. They also had a blight elimination program, with assistance from a grant to demolish older homes that were in bad repair. And they did a nice streetscape with murals in the downtown. Now they're working on an urban revitalization plan.
"Starke County has always looked after its communities and that will continue far into the future. We're ready to move forward and we're just waiting for the opportunities to do that."
AT A GLANCE
Who: Starke County, Indiana
What: A rural county; population approx. 23,000
Where: Northwest Indiana
Website: www.co.starke.in.us

Wabash Valley Power Alliance (WVPA) – www.wvpa.com 
Wabash Valley Power Alliance (WVPA) is a generation and transmission cooperative that provides electricity to 23-member distribution co-ops across Indiana, Illinois and Missouri. By offering affordable and reliable power, WVPA works with site selectors and business to ensure their success.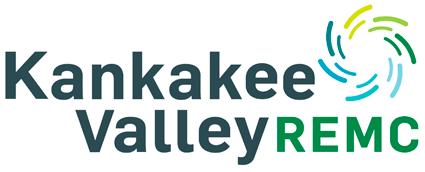 Kankakee Valley REMC – kvremc.com 
Kankakee Valley REMC is a distribution electric cooperative serving member-owners throughout seven northwestern Indiana counties. The cooperative provides electrical services and technologies to many industrial businesses to help improve energy efficiency and increase performance. Kankakee Valley REMC's relationship with its industrial member-owners is one of a partnership, working with them to ensure success.