Jefferson-Morgan School District
An Epitome of Community-Driven Education
Redefining educational success through a focus on community engagement, student safety, and individualized learning.
In the sprawling expanse of rural Pennsylvania, just outside Pittsburgh, resides the Jefferson-Morgan School District. This area, closer to Morgantown than the bustling steel city itself, is home to a vibrant, tight-knit educational community, a lighthouse in the verdant landscape where eight hundred young minds converge from pre-kindergarten to 12th grade, guided by a dedicated force of seventy teachers.
Jefferson-Morgan, despite its smaller size, sees not a limitation but a unique strength: a familial ethos that transcends the traditional academic sphere, allowing them to take a more personalized approach to student growth and learning. The district embraces an ethos encapsulated by the audacious motto: "Whatever it takes." This spirit reflects their commitment to ensuring the success of every student, every teacher, and every staff member.
"Collaboration is the number one [mechanism]," affirms Superintendent Brandon Robinson. Here, hierarchy does not impede teamwork. From principals to cafeteria workers, the purpose unifies them all — the well-being and growth of the children under their care.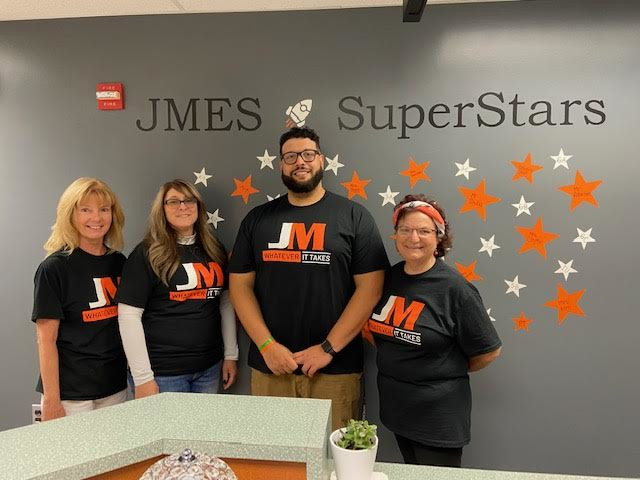 Championing Inclusivity and Community Engagement
At the heart of Jefferson-Morgan's educational tapestry, Sara Bates, Director of Student Services, elucidates on the range of specialized programs designed to accommodate the needs of their student population. With a noticeable concentration of students on the autism spectrum, the district is committed to not just educating these students but also fully integrating them into the community.
"We have three self-contained classrooms for those students," Bates shares, discussing the division based on age groupings, "We work on educating those students and getting them out into the community as much as possible." The student's interaction with the community is fostered through visits to local businesses, where they can either indulge in a simple lunch or take a more hands-on tour, engaging in an experiential learning process.
Under the banner of the district's presence, the students and their efforts are distinctly visible in the community. Bates refers to a recent autism awareness walk, an event that saw participation from all across the county. The community rallied behind this cause, donating over thirty-five baskets and helping raise more than $7,000. "Just making sure awareness of the kids that we have, making sure that they're included as part of the community, as part of our district, that is a really big priority for us," Bates emphasizes.
Bates's responsibilities are not limited to the oversight of these dedicated programs; they also extend to mental health services in collaboration with the guidance counselors and social workers at the district. This comprehensive web of care and support underpins the "whatever it takes" ethos that pervades every corner of Jefferson-Morgan, shaping an environment conducive to the growth and prosperity of every student.
Building a Future-Ready Curriculum
Samuel Silbaugh, the Principal of Jefferson-Morgan Elementary, expounds on the school's adaptive curriculum that effectively prepares its students for the evolving economy. The elementary school curriculum emphasizes both college-based careers and skills-based ones from as early as kindergarten.
"Yes, we are," Silbaugh affirms when asked about the school's focus on developing career-centric skills among their students. "Our guidance counselor spearheads our career education… it starts in kindergarten."
A dedicated Makerspace room and STEM labs add practical dimensions to this education. Silbaugh paints a vivid picture of sixth graders using tools and creating science-related projects that align with skills-based careers.
The curriculum doesn't end when the school bell rings. Several extracurricular activities supplement the student's academic experience, enriching their learning journey. "We have an art club that meets after school. We have a chorus and band… a Stem club… our tech team meets after school," Silbaugh lists, demonstrating the school's commitment to extending learning beyond strict academic confines. The school also provides after-school tutoring, reinforcing the academic support for students who need it.
Embracing the 'Whatever It Takes' Philosophy
Silbaugh reaffirms the school's commitment to the 'whatever it takes' motto, even in early childhood experiences. This all-hands-on-deck approach truly reflects the heart of the Jefferson-Morgan school district.
In line with this philosophy, the school organizes several initiatives to ensure that students and their parents feel a part of the school community from the very start. Silbaugh elaborates, "Over the summer we did a roundup. Pre-K, kindergarten roundup. We wanted an opportunity for parents to get together in incoming kindergarten so they get to know each other. Kids get to know each other."
Superintendent Robinson supplements Silbaugh's comments with his perspective as a parent in the district. He highlights the numerous events hosted by the elementary school, aimed not only at students but also the broader community.
"Elementary school does host a lot of different evening events that are open to the whole community," Superintendent Robinson adds. He gives examples of events such as 'Literacy on the Lawn', focusing on reading and other skills, and the delightful 'Book Prom', where children walk in a promenade with a favored book, followed by reading activities. These inclusive events, he explains, are an excellent opportunity for even non-school-aged children to become familiar with the school environment.
STEM in Middle School: Preparing for Future Success
In the Jefferson-Morgan middle school, students find themselves standing at the threshold of a comprehensive STEM education, which begins as early as seventh grade. Wesley Loring, the middle high school principal, highlights the commitment to preparing students for high-tech careers.
"As far as STEM goes, we start right in seventh grade. We offer coding courses, robotics courses," Loring elaborates. "We have a full curriculum based on engineering that kids can go through every single level, grades seven through 12. The courses build upon the one prior, providing that pathway and a plethora of opportunities when it comes to STEM education, engineering, and cross-curricular ties."
The school's resourcefulness is evident in how it equips classrooms. "As far as the equipment that we've utilized, a lot of it has been grant funded. We've also received donations from different organizations," shares Loring. A notable donation, Finch Robots, came from a local company, demonstrating the school's effective partnership with community businesses.
Loring speaks of their mission to involve students in as many local businesses and employment opportunities as possible, aiming to create connections that benefit students post-graduation. Whether they're headed into the workforce or college, early networking gives Jefferson-Morgan students a competitive edge.
School Safety: Balancing Protection and Comfort
Addressing safety concerns is an unfortunate reality for schools across the nation. In Jefferson-Morgan, each of their two school buildings is monitored by a school police officer, both of whom are retired state troopers. Superintendent Robinson shares, "They're each armed and in uniform, present every day the students are here." These officers serve as the primary security force for this rural district, which lacks its township police force.
However, creating a secure environment is about more than just having armed officers. It's about integrating them into the school community, creating a sense of security without causing unease. Superintendent Robinson stresses the importance of clear communication and visibility in achieving this balance.
"It's a mix of education," he explains. "We teach our students that the primary responsibility of these officers is to ensure the safety of students and staff. They're not there for discipline, they're there for safety. To facilitate this, we ensure they're visible—they're in the cafeteria, they're talking to students, they're even giving lessons in classrooms."
Superintendent Robinson offers an anecdote that demonstrates the level of comfort some students have reached with these officers: "One student, having received a speeding ticket, approached our officer to seek advice on how to handle it." He adds that a large majority of the community is in favor of having armed officers in the buildings, recognizing the necessity of having safety measures in place.
A School at the Heart of its Community
In Jefferson-Morgan, the significance of the school system as the linchpin of the rural community cannot be overstated. As Superintendent Robinson expresses, "We're the hub. Without community support, we wouldn't function." With limited local amenities, the school is the heartbeat of communal activity, rarely going a weekend without hosting an event.
"Being a rural school, we're the hub. You'll often see people walking our campus, kids on the playground," says Superintendent Robinson. Beyond providing a venue for various activities, the school undertakes purposeful outreach to engage the community, with one particular program leading the charge: a leadership class known as "Rocket Launching Leadership."
"One of the biggest projects they took on was the creation of a Serenity Garden in a local community area," Loring says. This garden became a space of reflection and peace following the tragic suicide of a student. "The kids rolled with it. They fundraised tens of thousands of dollars, got a lot of community business organization support, and it ended up turning into a beautiful project."
Forging Connections and Shaping Futures
While partnerships with external entities can be valuable, the school district finds its most powerful affiliations closer to home. A noteworthy connection is with the Greene County Career and Technology Center. This establishment has provided invaluable opportunities for the students at Jefferson-Morgan. "Our students going there and then coming into their elementary school and doing some items with students, it's huge," shares Superintendent Robinson.
As the future unfurls, Superintendent Robinson has a clear vision for Jefferson-Morgan's direction. The focus is on each student's individual needs and desires. "My top priorities are reaching students and their individual needs. Whether that be a third grader needing more math work or a junior in high school wanting an internship to explore the medical field," he says.
The strength of a small school lies in its capacity to individualize education and maintain flexibility. For Superintendent Robinson and his team, this is not merely an advantage—it is the defining philosophy of their approach to education. By maintaining this focus, Jefferson-Morgan School District is poised to continue making a difference in the lives of its students and the broader community.
AT A GLANCE
Jefferson-Morgan School District
What: A school district embracing community engagement, student safety, and individualized learning
Where: Greene County, Pennsylvania
Website: https://www.jmsd.org/

First Student, Inc. – https://firststudentinc.com/
As a leading school transportation provider in North America, First Student provides the best start and finish to every school day. With our highly trained drivers and the industry's strongest safety record, First Student delivers reliable, quality services: full-service transportation, special-needs transportation, route optimization, maintenance and charter. Learn more: firststudentinc.com