Camp Bow Wow
Leading the way in doggy care
Business View Magazine interviews Todd Haavind, VP of Franchise Sales at Camp Bow Wow, as part of our focus on the pet products and services sector.
With over 4.7 million annual dog visits and 180 franchise units currently in operation, Camp Bow Wow is the largest, and arguably, the most successful dog day care facility in the nation. The idea for Camp Bow Wow was born over 20 years ago, when its founder, Heidi Ganahl, was going on a trip and didn't know what to do with her dogs. At that time, kennels didn't provide the level of care and experience she was looking for, so she started her own company to create a place where people's best friends could exercise, socialize, and be entertained during their owners' work hours or vacations.
By 2000, the first Camp had opened in Westminster, Colorado, a suburb of Denver, and was immediately successful. In 2003, it opened up franchise opportunities and today, Camp Bow Wow is a $100-plus brand. While its main services are doggy day care and dog boarding, franchises can also offer complementary services, such as grooming, training, and even in-home pet care, so that its owners can generate additional revenue and meet the needs of pet parents. All Camp Bow Wow caregivers are known as Certified Camp Counselors and are extensively trained in dog behavior, pet first aid, and CPR. All facilities provide regular exercise, socialization, and rest opportunities. And each facility performs extensive socialization reviews for new dogs, ensuring their personalities are compatible with both dogs and Camp Counselors.
Todd Haavind, Vice President of Franchise Sales, reports that last year, the company had record sales with 32 new units sold. "In the pipeline, we have another 60," he adds. "We have ten open corporate locations that we use for training. At our flagship store in Westminster, we do a lot of testing, we roll out new strategies and processes, and we even have boarding for our own employees at that location."
"This year was going to be a big push for us, but COVID definitely sidetracked us," he admits. "We closed about three quarters of the chain due to mandatory orders, while we had a few stay open because we were deemed an 'essential' business. They saw the need, not only to have the boarding capabilities for those who had to travel, but for essential workers who also needed our services during that time. We were way down in April and May. Now, we're 100 percent re-opened. Our customers came back immediately. They realized that this is a huge part of their lifestyle, and the dogs were ready for a bath and to play with their friends. So, we're returning to pre-COVID levels. And every week, it's getting better – travel is starting to come back, grooming, and daycare are coming back."
In addition, Haavind says that marketing is also getting back up to speed. With just one store currently in Canada, he's looking for more opportunities in our neighbor to the north. "We're actually focusing on more than just Canada," he reveals. "We're looking somewhat in Europe and possibly Mexico, as well. We're strategizing to see how we can go international when the dust settles from this pandemic. It's definitely on the horizon. There's also a lot of movement towards California. We didn't go in that direction at first; we were more in the Midwest. And we've got some definite movement in the southeast; Texas is also big for us. The next openings will be in Texas, Illinois, Florida, Oregon; we're pretty much going everywhere."
Haavind believes that Camp Bow Wow has definite characteristics that give the brand a competitive advantage. "We've been doing it the longest, so we feel like our operations, our layout, and our design are second to none," he states. "We've learned, over the years, how to work with the dogs and safety is our number one concern. One of the things we pride ourselves on: you can go to any Camp Bow Wow and ask for a tour of the facility, and they will open it up. It's safe, it's clean, and the dogs are being watched very carefully."
"Also, we were the first to have web cams," he adds. "Every location has cameras in every play yard. You can download our app, go to any camp you want, go to any of the play yards, and you can look, live, at the play yard. I can be at a trade show in Canada and check on my dog in the play yard in Westminster, live. It's super slick. We even have cameras in the luxury suites, 24 hours a day, so you can watch your dog sleep. And we continue to look at technology to make things more user-friendly for our two-legged customers, and we're always trying to find more fun things for our four-legged customers, as well."
In fact, Haavind discloses that the company has recently won an award for its innovative use of Playerlink, the same technology that the NFL uses for sideline instruction. "We use that to train our staffs in each location," he explains. "So, rather than fly your whole staff to Denver, we train the managers and then the managers get Playerlink on all the Ipads and they have modules which teach the staff how to be Camp Counselors, which are the back-of-house folks who work with the dogs."
Thinking of becoming a Camp Bow Wow franchisee? Haavind explains the vetting process, and the company's extensive support systems: "We want to find someone with the capital, who's also able to qualify for financing if they need it. It's great if they have marketing or business experience, but they don't have to have animal business experience. Their different strengths add to our model. Through the interview process, we get a real good feel on who's passionate about dogs. Most of our owners are in their second career. They've been in business, or they're retired, or close to retirement, and this is really what they want to do. This is their passion. We definitely want a cultural fit; we've turned down folks that came in and said they wanted to buy ten units, out of the gate. They loved the economics, but they just weren't 'dog people.' And that's not what we're looking for. And when they finally come to our Westminster Discovery Day, that's when we really can find out if there's a good fit."
"As soon as you sign a franchise agreement for $50K, we have a kick-off call," he continues. "On the kick-off call, there's our pre-opening coordinator, our real estate person, our construction person, and usually, an operations person. You won't work with all of them every week; you'll start with real estate. We've got a national broker network and if you have a local person you want to use, we can work with them, as well. Our whole real estate, site-search process is included in your franchise agreement. We'll search your market and we know exactly the trade area we want to be in, according to where our typical customers are and the population pockets where we've been successful before.
"From there, we've got a design team that will look at the site we've picked out and, depending on the size, we know how to lay it out to get the most cabins and play areas and everything you need for the business, and we'll optimize the space for you. From there, we can estimate what your start-up costs are going to be. We help you go the lender who knows how much the project will cost, what your initial investment is, and what the loan will look like. Then, we'll introduce you to our preferred architect (you do pay for that), and we'll do the initial mockup for you. And that's great because the construction manager will already know how it's going to be laid out, so once it is approved, we can help with the whole construction process, help pick out contractors, get bids, etc. From there, we help you market. As you get closer to opening, you attend training, both in a training location and in Colorado for one week each – that's two weeks, total. You do a soft opening with our training team there and then, we have a grand opening celebration, usually about two weeks to a month out."
Camp Bow Wow also has its own approved vendors. "We do have a process where if someone comes up with something they'd like to try, there is a way of approving it, but we want to test it first to make sure that it's safe and cost-effective," Haavind says. "If it's a great idea and we adopt it, we might launch it to the whole brand. But we've pretty much got a couple of options for everything that anybody might need – that includes chemicals for cleaning, the turf, the play yard toys, the fencing. So, we've got vendor options, and in order to preserve brand consistency, we don't really want anybody to go out and source their own stuff. Most people drop off their own food, but we have food on location if somebody runs out of their own food, or aren't finicky. We do have preferred food partners, but we don't try to sell food on the retail side."
Over the past 20 years, Haavind says that the brand has grown thoughtfully and strategically, rather than opening as many franchises as possible. About 40 percent of the company's franchisees are multiple owners, but even there, the dynamic is conservative. "We'll do a two, maybe a three-unit deal, but we want to make sure they have the capital plan, the operational plan, and that it works for the territory," he maintains. "It's actually easier to have multi-unit owners. We always have franchise owners either raising their hand to add a unit, or if we ever have a resale come up, nine out of ten of them go to an existing owner that knows how to run it. And that's how we keep growing within our brand. So, everything's looking pretty good on the development side."
In conclusion, Haavind shares that he is most proud of the company's longevity and success, both as a brand and as a profitable enterprise for its franchisees. "We have a very low failure rate," he discloses. "Less than ten locations have ever closed in 20 years. But above all, it's about the safety of the dogs, the cleanliness of our locations, and the repeat customers who come back because once they've experienced us, and they see that their dogs are safe and happy, they're customers for life."
AT A GLANCE
WHO: Camp Bow Wow
WHAT:  A dog daycare and boarding franchise company
WHERE: Broomfield, Colorado.
WEBSITE: www.campbowwow.com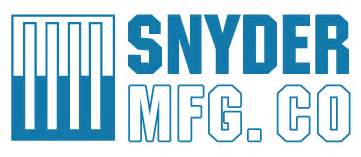 It is our goal to continue to provide customers with the very best products.
This is a direct result of the vast knowledge and experience our people have acquired over our 64 years
in business.
We design and build warm, quiet and durable products for a higher level of animal care.
Animals can feel it! Clients can see it!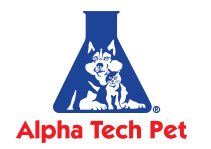 Alpha Tech Pet COVID-19 Protection
It is with great excitement that we are announcing that KennelSol is COVID-19 ready and has been put on the EPA LIST N for "Disinfectants for use against SARSCov-2" for products which meet criteria for use against the novel coronavirus that causes the disease COVID-19. KennelSol is our number one cleaner, sanitizer and disinfectant for kennels, doggie day care, groomers, veterinatians and anyone in the animal care industry.