The Borough of Pompton Lakes, New Jersey
History, Heart, and Opportunity
Business View Magazine interviews representatives of the Borough of Pompton Lakes, New Jersey for our focus on Economic Development in U.S. Communities
The Borough of Pompton Lakes, New Jersey may be small, but it's mighty. The New York City suburb spans only three square miles, but the community of 11,000 has a rich history, lots of heart, and a future filled with growth and opportunity.
"What makes Pompton Lakes such a special community is the people," says Pompton Lakes Mayor Michael Serra. "We are a good mix of people who grew up here and raised a family here and then some decided to buy homes here. We have a great school system, a lot of historical sites, and a walkable downtown which brings in a big push of people from New York City, including a new influx of great young people. But our foundation is a community-minded base of people that really don't have a problem with communicating and talking. We are the kind of place where you walk down the street and they'll say hello to you, no matter who you are."
The borough is a waterfront mecca, settled along Pompton Lake to the east and Twin Lake on the north. Running through the community are three rivers – the Ramapo, Penquannock and Wanaque. Public access to all waterfronts offers plenty of recreational opportunities, such as fishing and boating. And a recently redeveloped shoreline along Lakeside Avenue offers stunning views of Pompton Lake.
"We have a nice lake in the middle of town and we just revamped a brand new park that's around there with all new equipment, including special needs equipment, and we also just purchased a walkable sidewalk," Serra says. "It's a permanent structure that sits on the water and you use it like a sidewalk on the river. So you can walk, and there are benches and places to sit and also kayak launches off of it."
With all that water, the borough is extra careful to protect itself from the threat of flooding. "We are lucky here to have a very active flood advisory board," Serra says. "And we are top notch when it comes to handling floods. Unfortunately, because we have had such a long history with it, we have become very proficient at it. Most towns around us will come and ask us to help because we know how to handle it."
Over the past seven years, the borough has been applying for permits from the Department of Environmental Protection, which allows them to de-snag and de-silt the rivers. The process brings it back to the depth they used to be over 50 years ago. Over time, the silt settled on the bottom as it traveled down these rivers and has built up. So a stream that used to be two feet deep is now five inches deep.
Serra explains, "So, when it floods, that water comes out. What we have done is de-silted and de-snagged a lot of these rivers and the nuisance floods that we used to have all the time have gone away, at least for now."
Pompton Lakes was first settled in the late 1600s, but became a site of real development in the early 1700s – thanks to the discovery of iron ore. An ironworks built in the area produced munitions for the French and Indian War, the Revolutionary War, and the War of 1812. Serra reports, "There's a road called Cannonball Road, which is where the plant was where they built the cannon balls. They made them here in Pompton Lakes and transported them through New Jersey into New York and into West Point, and that's where they dropped the ammunition. A lot of people aren't familiar with our history at West Point. There was a large chain built during the Revolutionary War made of huge links of steel that went across the whole Hudson River to stop the British from invading into New York City. The only way to do that was by building a chain, and the chain was built with iron from here in Pompton Lakes."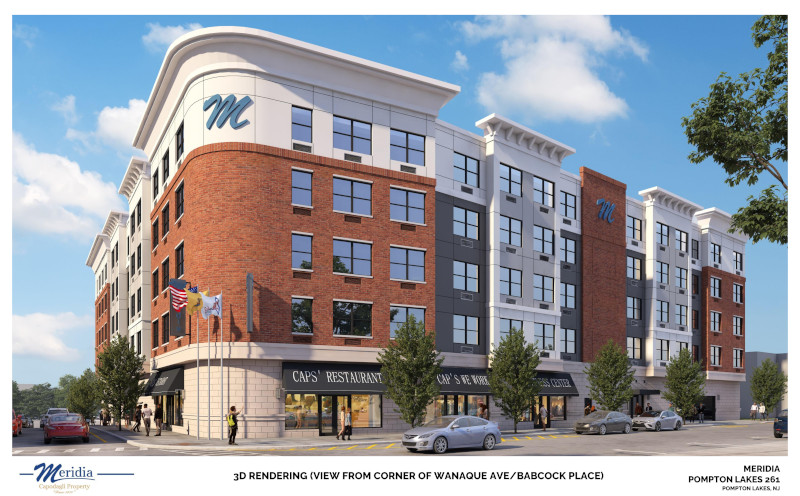 By the 1970s, the Borough of Pompton Lakes was known less for its munitions and more for its shopping opportunities. People came from all over North Jersey to shop at the variety of stores in the community's downtown. But slowly, over time, the big box stores located on the nearby highways and hurt the downtown tremendously. The mom-and-pop stores were really struggling to make it work. Redevelopment started over a decade ago with past governing bodies and concerned citizens which resulted in the formation of the Redevelopment Agency. But, when Serra became mayor a seven years ago, he made it his mission to reinvent the borough and make it a destination for shoppers once again. Now, the area is back on track as one of growth and development.
The Mayor recalls, "Everyone said, 'lets get an anchor store', but an anchor store doesn't want to be in a small town. They want to be on a highway where they can have visibility. So, we thought the best thing for us to do is get people into our downtown. They're going to stay local, they're not going to drive to the big chain store to pick up a hamburger. And it's been working for us."
Putting a strong focus on new development in the downtown core, they hired Michael Fabrizio as Executive Director of the Pompton Lakes Redevelopment Authority. Fabrizio, who unfortunately passed away last year, had previously helped turn Morristown, NJ into a destination city. "We brought him over here to bring a piece of that to us," says Andy Silverstein, Borough of Pompton Lakes Redevelopment chairperson. "He started bringing in developers and we started talking to property owners, and we accomplished a lot in the last four and a half years."
A former Salvation Army store site was torn down to make way for a 52-unit upscale apartment, building, a 22-unit apartment development on the main street was added, and approval has come in for an eight-unit development, and an 18-unit development downtown. "We've also done some smaller projects, but we have really been moving along in trying to redevelop the town," Silverstein says. "It's exciting."
The borough's biggest new development is being undertaken by Meridia Capodagli, the number one builder of apartments and condominiums in New Jersey. The firm seeks out underutilized and neglected properties in the state to restore. The new Pompton Lakes project will feature a mixed-use, six-storey building which includes 212 units and an upscale restaurant and bar. "Their MO is taking a chance on a town that hasn't any proven development yet, and that's where we were when they went fishing for this initially," Serra says. "Since then we've gotten projects of 60 to 80 units, but nothing this large. They took a chance on building it. One of the things they liked was that we have a small, walkable mom-and-pop kind of downtown. Residents could theoretically walk out their door and be at a restaurant or a bar in two minutes."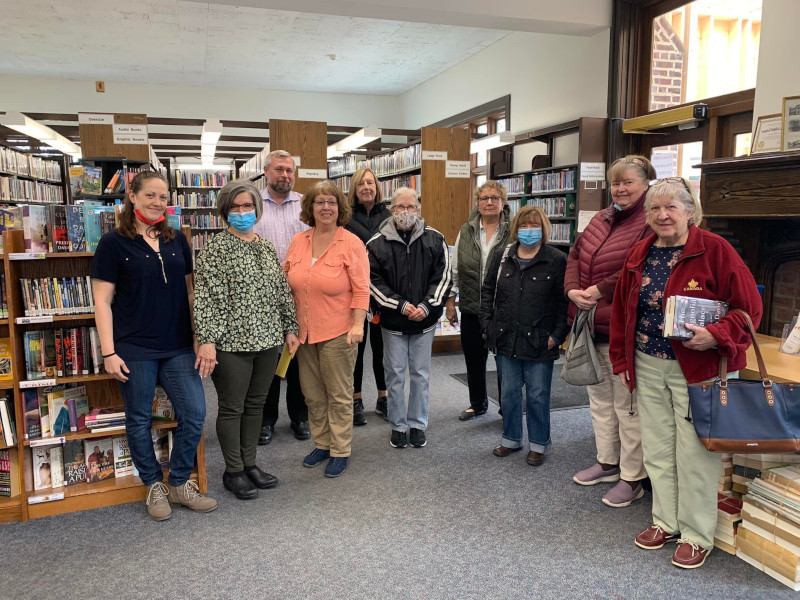 With all its redevelopment, the borough is attracting attention from the likes of Tesla. In fact, Pompton Lakes was chosen as the site for 12 new Tesla EV charging stations, which are currently being installed. "We are just off Interstate Highway 287, which is a major highway up here that gets you into New York City and Philadelphia," Serra says. "Tesla felt that this would be good for one of their stopping areas when you're routing out your travel. They have come to our planning board and their idea is to be off the highway quickly, but in an area where people can shop and eat and walk while their car is being charged."
"In addition, redevelopment has helped our in-town shopping mall to attract new tenants including a Lidl grocery store," Silverstein says. "Lidl was a big gain for the town which, after the demise of the A & P chain, was without a grocery store for the first time in decades."
As they move into the future, the goal for the Borough of Pompton Lakes is to keep seizing the opportunities for development as a way to return the glory of its past. "I'd like to see the owners of the older buildings either do some really significant rehabilitation, or join the club of rehabilitation so we can get more mixed-use buildings downtown," Silverstein says. "We are a great walking town and if we could get that downtown to revitalize itself, I think we could go back to what we were in the mid-century, which was the focal point of Passaic County."
With all the growth ahead for the Borough of Pompton Lakes, Serra says he wants to do it in a way that ensures the small three-square-mile community keeps its heart and small-town feel. He admits, "It's hard to move forward with development because it's a change of what people are used to. Our town has been around a long time and some people don't like to see change, and I understand that. I want the change to happen and make it a vital, bright downtown, but at the same time I don't want to lose the charm of what we have here in town, which is saying hello to your neighbors."
AT A GLANCE
The Borough of Pompton Lakes, New Jersey
What: A thriving suburb of New York City
Where: Located in Northern New Jersey, 20 miles from Midtown Manhattan
Website: www.pomptonlakes-nj.gov