Bill Cole Automotive Group
Customer-centric care
Business View Magazine interviews Bill Cole, President of Bill Cole Automotive Group, for our focus on top U.S. Auto Dealerships
Bill Cole Automotive Group is a thriving enterprise, operating eight dealerships, four in Ashland, Kentucky, and four in Bluefield, West Virginia. The company sells new and used Honda, Nissan, Subaru, Kia, Ford, and Lincoln vehicles through its multiple stores. Besides vehicle sales, the company also provides a total service solution dubbed 'Service My Way', an interactive experience that gives customers complete control over their maintenance needs.
As part of the service solution, certified master technicians provide video walkarounds and photos of maintenance issues before fixing a vehicle – allowing a customer to approve or decline any additional work that may occur by simply using your mobile phone. Customers also have access to complimentary pickup and delivery of their vehicle within ten miles of the dealership, besides getting detailed service history and future maintenance schedule for their car.
Bill Cole, founder and owner of Bill Cole Automotive Group, entered the auto dealership business in 2000, although his family was already involved in the industry. "I bought Honda and Nissan stores in Bluefield, West Virginia, in 2000," he recounts, "and then subsequently added both KIA and Subaru to that operation. And then in 2010, I bought Nissan and Honda stores in Ashland, Kentucky, and in 2017 added Ford and Lincoln stores also in Ashland, Kentucky."
Today, Bill and his two sons, Jason and Lee, run the family-owned company, which is a proud member of the Washington Area New Automobile Dealers Association.
A valuable employer in the communities it serves, Bill Cole Automotive Group currently has a staff of 300 workers across its eight stores, including sales, service, and administrative staff. Bill Cole admits that one of the main administrative challenges the company faces is employee turnover, which he says is common in auto dealerships because of the general volatility of the auto industry. He notes, "Turnover is very costly to the business because it is disruptive to the team and customers and must be avoided at all costs. Training, remuneration, and taking care of our employees in many other ways are some things we do to retain staff."
Underpinning these HR practices is an inclusive culture that fosters a sense of belonging among employees, helping them understand that they have a significant role to play in the company, no matter their position. "One aspect of our culture is helpfulness," says Jason Cole, Executive Vice President at Bill Cole Automotive Group. "Everyone in our stores, no matter their department or position, knows that if you see a customer, you immediately greet them and offer to help them find someone to assist them. This culture of helpfulness trickles down to how we work as a company, with everyone willing to help everyone else."
Jason and Lee Cole are at the forefront of the company's cultural practices, the latter working as Fixed Operations Manager. Their efforts receive the full support of senior management, a crucial ingredient to their success. "It's easy to put a process in place, but it starts to fall apart quickly when senior management isn't reviewing the process to ensure it stays in place," says Bill Cole. "As management, we ensure that the culture is adopted companywide with a clear understanding that it is all about the customer. If we do not provide that incredible customer experience from the beginning of contact to end, well, frankly, there will not be an end. We must also provide an exceptional experience because we do business repeatedly with the same people in the rural market we operate in, so we must get it right every time."
In addition to selling cars, the other arm of the business is its service and parts business, which in the wake of the COVID pandemic, experienced a severe parts shortage. "The parts shortage makes for some pretty tough discussions with our customers as to why we cannot get their vehicle fixed," says Bill Cole. "Making the situation more challenging is that there are fewer new and used cars for sale because people are keeping their cars longer, which then translates into more service and parts requests. It is difficult telling someone 'I know your car has been here for 30 days, but there is no end in sight'."
Bill Cole Automotive Group has turned to innovative means to solve this issue, one of which is buying parts from other dealers out of state. "If we need a part and the only place it is available is at a dealer shop in Phoenix, for example, we will buy it from them and get our customer back on the road. However, the pressure will only mount as more cars come in for service and repair. Body shops are also feeling the pressure because when a wrecked car comes in and requires 200 parts, but you have only 199, you cannot hand the car back to the customer until you get that last part."
The company has also had to adjust its used inventory acquisition strategies as the availability of pre-owned units evaporates. "Buying used cars at auction isn't usually the best option in such a market because you don't know the car's history," explains Bill Cole. "Instead, we are moving towards buying more of our inventory directly from owners because any time a customer asks a question about the car's history, we can pick up the phone and speak directly with the previous owner. This has proven to be highly successful."
While getting access to car histories has been an advantage of buying directly from owners, skyrocketing used car valuations have proven to be another hurdle the dealership must jump. "Many owners are getting as much as they paid for a car three years ago, even after putting 30,000 miles on it," says Jason Cole. "They're better informed with instant offers from Carvana and CarMax, so they don't care what they initially paid for it. Although this makes the market tougher for us, we know that we can still sell their car at margin and that the person selling us the car will need a replacement, so we can also make a sale that way."
The scarcity of inventory, both new and used, has significantly pushed up vehicle selling prices, offsetting the inflated cost of acquiring stock, especially with pre-owned cars. "Due to free market dynamics, limited supply and high demand pushed up prices dramatically," says Bill Cole. "So, although we sell fewer units, transaction prices have improved significantly, giving us adequate margins to keep the business running profitably. Another interesting factor is that, although we are selling cars, we currently maintain only about five percent of the stock we used to keep at the shops. That is mostly because all our cars are pre-sold or immediately sold when they arrive at the shop."
As the auto industry shakes off the effects of the pandemic, it might take up to five years before manufacturers catch up with demand for new vehicles. Bill Cole also predicts that auto shows, halted due to COVID, might become a thing of the past as manufacturers and dealers move on to more pressing matters. Another area he believes the pandemic might have permanently changed is the dealer-manufacturer relationship. He acknowledges, "During the pandemic, manufacturers started experimenting with direct-to-consumer retail models, which might impact dealer businesses if they press that matter. As dealers, we expect manufacturers to do what they are best at – building cars – and leave the car sales to those who do it best – car dealers."
Bill Cole Automotive Group participates in community-based initiatives to give back to society. One of these is known as 'Bill Cole Cares', a charity event that gave away a brand-new car in 2020. Other community initiatives the company has participated in include donating to a local oncology center and a homeless shelter in Princeton and restoring the historic Bluefield Grenada Theater. "We stay involved in the community because they buy our products and keep us in business," says Bill Cole. "I am a fifth-generation businessman in our local community; Lee and Jason are the sixth generation, so we try to go above and beyond to participate in every community-based opportunity."
AT A GLANCE
Bill Cole Automotive Group
What: A 6th generation family company operating eight thriving dealerships
Where: Ashland, Kentucky, and Bluefield, West Virginia
Website: www.billcoleautomall.com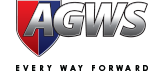 American Guardian Warranty Services, Inc. (AGWS) – www.agws.com
At American Guardian Warranty Services, Inc. (AGWS), we believe the long-term relationships we've built with Agents, Dealers, and our Customers are the most valuable assets we have. We strive to build lasting partnerships with our Agents and Dealers by offering an unmatched system of service for our Customers. We leverage our expertise by constantly improving every facet of our business to always deliver honesty and transparency, creating an experience that's trusted, supportive, and always has your best interests in mind.
AGWS is the premier provider of administration services for Agents and Dealers, offering a full suite of F&I products in the automotive, RV, powersports, marine, and commercial trucking markets. We provide unrivaled service to our customers and a trusted partnership with our Agents and Dealers.
Our vision is to be the recognized performance leader for providing administration and insurance of vehicle extended service contracts and related automotive products with innovation, flexibility, integrity, and higher profitability. Our primary focus is on the automobile Dealer market and we are committed to vertically integrating products using the vehicle extended service contract as the base.
In line with our vision, American Guardian's mission is to provide profitable growth through the highest quality and most innovative administration and insurance of vehicle service contracts and related automotive products. We will do this with the highest ethical standards, quality products, and superior customer service.
AGWS works with more than 4,000 Dealers across the U.S. and Canada. All our contracts are insured by "A" and "A-" Rated (Excellent) carriers. With more than 150 employees and an A+ Better Business Bureau rating, AGWS is equipped to help Agent and Dealer partners with unmatched profitability options, superior claims processing, and exceptional customer service. More than 90% of our claims are paid with a corporate credit card in an average of 3 hours or less.
Since its inception in 1998, the goals of AGWS are to offer superior claim processing, exceptional customer service, and unrivaled profitability options. Products are insured by "A" or "A-" (Excellent) rated carriers. AGWS is part of the American Guardian Group of Companies and enjoys an A+ rating with the Better Business Bureau.
AGWS. Every way forward.