Bob Penkhus Motor Company
Celebrating customer loyalty
Business View Magazine interviews Sevan Stryker, General Manager of Bob Penkhus Motor Company, for our focus on the U.S. Retail Automotive Sector
"Nobody buys just one" at Bob Penkhus Motor Company, a family-owned business that has grown over 70 years to include five different dealerships employing nearly 150 professionals. Since the company first opened in 1951, it has built a reputation of reliability, quality, and community support in and around Colorado Springs, Colorado.
The business was started by Robert Penkhus, or "Mr. P" as his employees have called him throughout the years, according to General Manager Sevan Stryker, who joined the company in 2019. The different dealerships include Bob Penkhus Mazda South, Bob Penkhus Mitsubishi, Bob Penkhus Volkswagen, and Bob Penkhus Volvo Cars – all four all located adjacent to each other along Motor City Drive in Colorado Springs. A second Mazda dealership is on the north side of town at 7455 Test Drive.
As an example of the company's overall strength, Bob Penkhus Motor Company has remained profitable and financially strong even since the COVID-19 pandemic began in March 2020. The company had just completed a restructuring process to prepare for future growth, when its dealerships were faced with federal and state mandated closings and limitations that month. Initially, the five Bob Penkhus dealers laid off the majority of employees only to re-hire around 80 percent of them one week later.
"It only took a few days to realize I had made a bad decision," says Stryker, "so even though we weren't doing much business right away, we hired all of our best people back. There was risk because we had to operate within federal and state guidelines." However, even with the slowdown in sales,  the company quickly adjusted. The dealerships were able to keep their most dedicated and talented employees, helping the company to maintain a high level of service. Also during that time, Bob Penkhus dealers excelled at upgrading internal sanitation protocols, and executing the entire vehicle selling process completely online.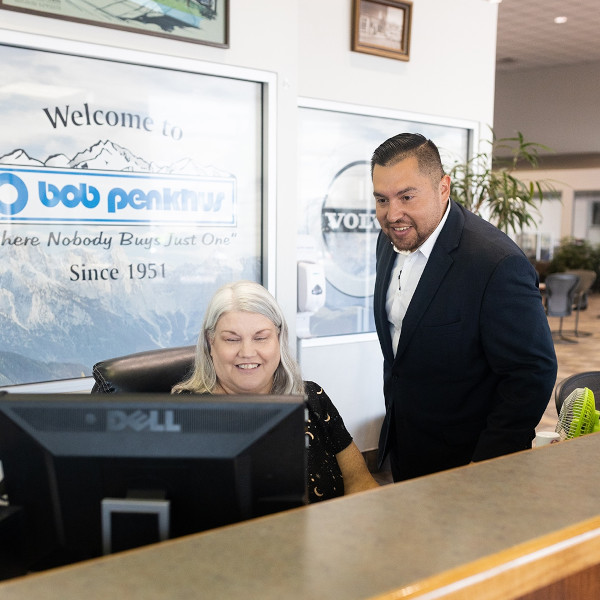 While the majority of customers come into the dealership, there are still a number of vehicles selling online every week, and dealers continue to deliver purchased vehicles to homes and workplaces. "Whenever we service a vehicle, we still provide a complete sanitation and cleaning of it at no charge to our customers," Stryker says. "It's part of our commitment to providing the highest level of service. The Bob Penkhus Motor Company dealers were also among the first businesses in the Colorado Springs community to offer free services and significant discounts to first responders in the early days of the pandemic – from free oil changes to cash back offers. Incentives for first responders and veterans remain today.
The company grew its revenue by more than $1 million between 2020 and 2021 by maintaining staff during the early days of the pandemic and quickly adapting to consumer preferences for car buying that emphasize safety and convenience. Bob Penkhus Motor Company received a federal PPE loan in 2020 at 100 percent of its available funds and used that to support staffing and services. This financial stability has given all five dealerships the opportunity to invest back into the business and maintain the necessary staffing levels to exceed customer expectations.
Employees lead the way
Stryker credits his colleagues with ensuring revenue growth, noting that a secret to the company's success is that it experiences less than 15 percent annual employee turnover, which is a very low figure for the vehicle retail industry. Company wages have remained at high levels within the industry as well. Perhaps the most noticeable proof of employee strength is the consistent internal promotions of loyal, hard-working professionals. According to Stryker, "The last the last several managers I've promoted have come from within the organization. We are a big proponent that when we hire someone for the first time, we're not hiring them for a job but for a career path. We want to lay out a succession plan for all of our employees." As a result, individuals who start out as porters and lot technicians frequently move up to management positions within the company.
Not only do these internal promotions benefit employees but they help the company as a whole, because filling positions internally saves time and money. Plus, customers like being able to work with familiar faces who have significant dealership experience. "Employee turnover is very costly, so by hiring the promoting the right people, we keep our costs down," Stryker adds.
Overcoming industry challenges
New vehicle inventory remains low and, as of March 2022, the average time to sell a new vehicle was just eight days. Team members are still addressing the needs of customers by knowing which cars, trucks, and SUVs will be delivered, and when, and selling those vehicles before they even are added to dealer inventory. Fortunately, most customers realize that new vehicles are at a premium. That being said, the company's five dealerships have built strong, long-term relationships with the OEMs that help to secure as many new vehicles as they can spare.
"We want to make sure that we can still celebrate the car buying experience with our customers," Stryker says. "Through advanced planning we know that we can sell vehicles before we get them." Having strong relationships with long-term customers helps, as well, because sales professionals know what to look for when vehicle deliveries are promised. Some Bob Penkhus Motor Company customers are multi-generational families that have bought 15 or more vehicles from the company over the years.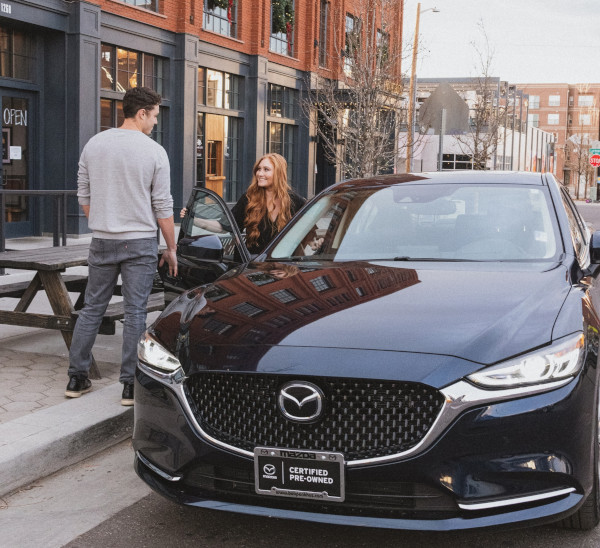 The used vehicle market has evolved as well. While consumer prices are higher, options are still available because Bob Penkhus sales professionals have become experts at purchasing vehicles directly from consumers using online research and researching key websites. Those vehicles are then inspected by service staff, thoroughly cleaned, and made available to customers. Stryker explains, "These efforts are paying off, not only for us, but because our customers rely on us for used cars as well. We always take the high road with our customers and maintain a positive mindset."
Semiconductor and microchip availability is expected to rise later in 2022, and Stryker believes inventory will increase again. This will allow customers to choose from a larger selection of new vehicles onsite at all dealer locations.
Stryker says that the prevalence of electric vehicles will increase rapidly in the years ahead, with the help of governmental mandates, rising oil prices, and evolving consumer preferences. Volvo is leading the charge, with 50 percent of its new vehicles being fully electric by 2025, and 100 percent by 2030. All Bob Penkhus Motor Company's brands already have EVs available. One of the challenges of this EV trend is the lack of charging stations in many parts of the country, including throughout Colorado. Stryker admits, "I don't think we are ready for the overwhelming adoption of EVs with the available infrastructure."
Customers first
All five dealerships offer an owner loyalty program that began in 2020. Members can enjoy special service savings and are eligible for other benefits. A free loaner vehicle and free customer pickup and drop-offs are available when service is needed, with these services part of the customer care buying experience.
Part of its commitment to the community is seen in the charitable support that Bob Penkhus Motor Company provides, including sponsored events supporting members of the military and related organizations. Each dealer regularly conducts school supplies and coat drives and has raised thousands of dollars to help provide gifts for low-income families and their children. Many of these community efforts are instituted by employees who have a personal connection to local charities.
As long as the five dealerships that comprise the Bob Penkhus Motor Company maintain their focus on hiring and promoting the best employees, providing the highest level of service in the industry, and adapting to changing consumer tastes, Stryker is confident it will be serving customers for the next seven-plus decades. Looking ahead, Bob Penkhus Motor Company will also consider strategic acquisitions as part of its growth initiatives to expand market share. Stryker emphasizes, "We will continue to diversify our brands when and where it makes sense. But our main goal is to make sure we are exceeding our customers' expectations."
AT A GLANCE
Bob Penkhus Motor Company
What: Long-time, family-owned business operating five automotive dealerships
Where: Colorado Springs, Colorado
Website: www.bobpenkhus.com
Protective Asset Protection – protectiveassetprotection.com
Protective Asset Protection has been providing finance and insurance solutions for the automotive industry for 60 years. We proudly serve thousands of dealerships in the auto, marine, powersports and recreation vehicle industries throughout the U.S. providing innovative F&I products, training, dealer participation programs and technology. Our portfolio of vehicle protection plans, GAP coverage, limited warranties and ancillary products provide opportunities for dealerships to generate revenue while providing consumers peace of mind to better enjoy their vehicle ownership.