Ice Castle Fish Houses
Still going strong
Business View Magazine interviews Brett Drexler, General Manager of Ice Castle Fish Houses, as part of our Top Innovative Manufacturing/Retailer series.
Move over cold, lonely fishing hut… and say hello to the ultra-tweaked, state-of-the-art, Ice Castle Fish House on wheels. These customized recreational vehicles act as a home-away-from-home for ice fishing on the frozen tundra; hunting in the fall; or in the role of a luxury camper. Family-owned American Surplus & Manufacturing (AS&M), better known as Ice Castle Fish Houses, has come full throttle; starting out as a small shop in 1993, and growing to become the largest manufacturer of premium portable ice fish houses in the state of Minnesota.
Brett Drexler, General Manager and son of founder Jeff Drexler, wants to get the word out that "ice fishing is not roughing it any more! That used to be the case – you'd go out on the ice with Grandpa and a bucket and sit there in all kinds of weather conditions. But now you've got the luxuries of satellite television, sofas, recliners, fireplaces, big screen TVs. You name it, we've got it. That's getting more families out there; more women involved. You all know about Minnesota winters… they're cold. People don't like them. The weather hurts your face. But now, with Ice Castle, it's giving people the opportunity to go out and enjoy the weather without being stuck in the uncomfortable conditions."
Today, Ice Castle Fish Houses is known as an innovative leader in the recreational vehicle industry, but its roots go back to simple beginnings as American Surplus & Manufacturing (AS&M). Drexler relates, "It started in 1993 as just a basic surplus store. But my Dad, Jeff, had a lengthy background in manufacturing. He moved to Minnesota from Wisconsin to work at Friendship Homes, which is a mobile home plant. From there he started building wishing wells and storage sheds as a side business."
Milaca Unclaimed Freight was a dealer for the sheds, and one day in 1997 one of their managers asked, "Why don't you build us a fish house?" With that single request, the line was cast. Drexler continues, "So, we built a 6 ½-foot-by-12-foot wheeled fish house. Just a small one, very basic, and it sold before it even hit the store. From there it started snowballing. What really set us apart was when we started putting in full RV packages four of five years ago. The complete water system – the shower, running water, toilet, sink – so, now our product is used in all seasons."
To date, Ice Castle has built over 20,000 units. Drexler notes that 80 percent of the models they are building now are pre-sold; retail orders received at the plant by email from a large dealer network. Clients are spoiled for choice with over 40 different models to choose from. At present, the bestselling fish house model is the 8'x16' Lake of the Woods Hybrid and the bestselling RV model is the 8'x17' Ice Castle RV Edition.
The customizable aspect of what is essentially a motorhome continues to wow consumers and competition, alike. Designs are available to accommodate every fishing lifestyle through an amazing menu of options. A large bay window in the rear? Satellite TV? The basic Ice Fish shack can be converted into a luxury Ice Fish House home, and all models have maintenance-free aluminum siding. Even better, the road-licensed Ice Fish House features deluxe double-pulley suspension with retractable wheels, so it can be used year-round; as a hunting shack in the fall, or a trailer for hauling snowmobiles, four wheelers, motorcycles and other toys in the winter, spring and summer months.
Ice Castle products have sold as far west as Wyoming, and as far east as New York. "Some of the units are basically RV trailers," says Drexler. "Our customers are typically outdoorsmen – we attract hunters, fishermen and women – but we're also getting people who will just buy our product for a camper. We do a lot of work with handicapped people; a lot of veterans who aren't as mobile. Unlike a regular camper, our chassis goes right to the ground. You can be down and set up in an Ice Castle in five minutes, compared to a normal RV where it's necessary to use levelling jacks. You don't have to do that with ours, it just sits on the ground or the ice."
The company has grown from 8-12 employees at its inception, to 160 employees during peak demand. Presently, about 130 people are on the payroll. With success comes the need for expansion, and Ice Castle is always on the grow. A 12,000-square-foot addition is in progress; one of numerous additions incorporated into the facility over the last five years to keep up with the growing demand. One of the reasons for the ever-increasing sales is attention paid to improving the product in practical and innovative ways, such as incorporating urethane insulation, which many other camper outfits do not. The Ice Castle Arctic Package features urethane insulation under the floor, the ceiling, and the walls to improve the comfort level and lower the heating cost.
Drexler says his company actually fared well during the recent recession. "That was one of our better years, for some reason – maybe it was our price? A good-sized unit sells from $12,000 up to $40,000. I think we offer a price range that a lot of companies can't hit. We did very well during the recession. We do a lot of business in the Elkhart Indiana region. That's where a lot of our supplies come from. We definitely saw some suppliers go through tougher times. It wasn't pretty but we stuck in there, and we've been growing ever since."
Ice Castle is proud to support and partner with local businesses. Currently, they have 24 Minnesota companies supplying products that go into or on each fish house. Drexler makes particular mention of some valued long-time relationships: "Lippert Components make anything and everything in the camper industry, so we do a lot of business with those guys. Foremost, we get a lot of supplies from; Patrick Industries… they've really grown in the last two years. They've been buying up companies left and right. AMC Aluminum is where I get all my metal. I send three trucks a week down to Indiana for supplies."
Drexler has several great ideas for growing the business, and a strong passion to see them through. "In the next few years, I would like to stretch our demographic reach more into the west. More of the rugged areas like Colorado, Utah, and I'd like to attract more of the elk hunters. And even down south, with the amount of hunting that goes down. Basically, these can be mobile hunting shacks. So, I'd like to see what we can get into there. We've had a lot of auctioneer companies approach us to build auction toppers and off-clerking trailers, because I know there aren't many people doing that anymore and there is a growing market.
"We have a separate business, Greater Minnesota Rentals, where we rent out about 25 shacks throughout the winter on Red Lake. But the bulk of our business is sales. In fact, one of our dealers just sold 35 units over a weekend. That's pretty good for what you would call an ice house. Many of our exclusive features, and perhaps the greatest advancement of RV certified models, have come from AS&M listening to customer/dealer input. Adding AC units at customers' request triggered adding water and wastewater holding tanks, which set us into motion to earn the RVIA certification in 2010. Providing an All-Season RV, equipped with the right materials to handle harsh weather conditions is a product we are proud to offer. We're seeing more and more people discovering the benefits of Ice Castle over just owning a standard RV. Here, they don't have to pay insurance for two different items; they don't have to make payments for a fish house and a camper. You're all in one.
"What's important with Ice Castle is obviously our customers, and our ability to take their ideas and make them a reality. Customization. We customize these things like no others. There's just one thing: though we do provide big access holes in the bottom of the unit to drop your line and fish… you still have to drill through the ice."
Check out this handpicked feature on Case Snow Management – Handling the winter weather.
AT A GLANCE
WHO: Ice Castle Fish Houses, aka American Surplus & Manufacturing (AS&M)
WHAT: Largest manufacturer of 'fish houses on wheels' in the world
WHERE: Montevideo, Minnesota
WEBSITE: www.icecastlefh.com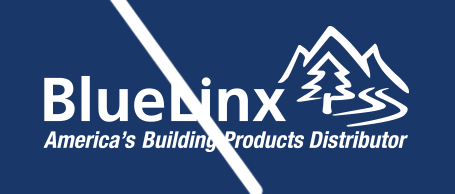 BlueLinx Corporation – www.bluelinxco.com
BlueLinx is a leading distributor of building products in North America. We offer thousands of products from suppliers all over the world to service our nationwide customers, including dealers, industrial manufacturers, manufactured housing producers and home improvement retailers. We operate our distribution business through a vast network of distribution centers located throughout the U.S.