Nevada Franchised Auto Dealers Association
Bullish on the future of the market
Business View Magazine profiles the Nevada Franchised Auto Dealers Association for our focus on the U.S. Auto Industry
The Nevada Franchised Auto Dealers Association (NFADA) has been the leading business trade association representing and advocating for the interests of over 110 factories franchised new passenger car, light truck, and heavy-duty truck dealers in Nevada for nearly 60 years. As our dealer members focus on their core mission of selling, leasing, servicing and repairing customers' vehicles, it is NFADA's responsibility to protect our members' political and economic interests and help increase the value of all automotive dealerships in Nevada, irrespective of location or size.
In order to accomplish our mission, it is NFADA's primary focus to be the dealers' voice before local, state, and federal legislative bodies and administrative agencies. NFADA also assists dealers' compliance with federal and state laws and regulations through educational programs, endorsed services, webinars, governmental outreach, and industry publications such as our frequent NV Dealer Update email bulletins and Nevada Auto Outlook economic reports.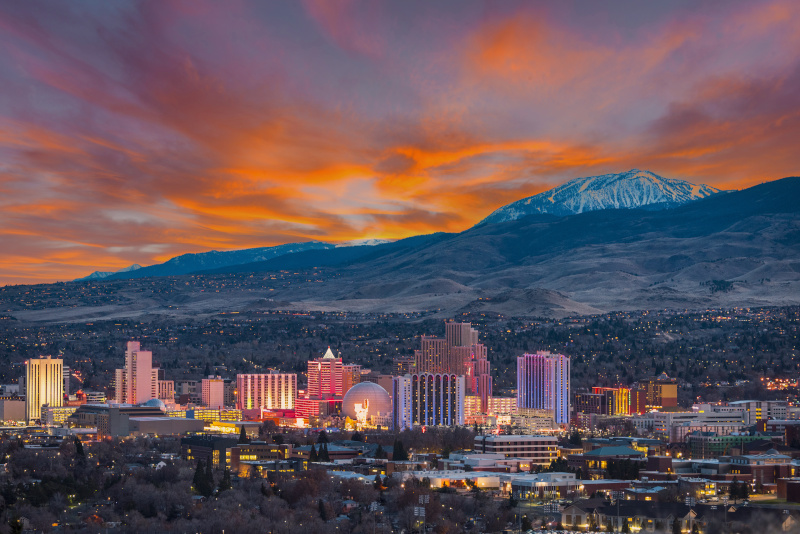 NFADA works with numerous entities to provide value-added services to our dealer members to help them not only drive revenue and save money but to improve employee benefits and workplace safety. The most successful program the association offers to our members is access to the Nevada Auto Network Self Insured Group (NANSIG). NANSIG is a self-insured group workers' compensation program and was founded by several forward-thinking dealer principals and NFADA as a means to help curb spiralling industrial insurance costs. Since the program's inception, participating dealerships have reduced their workers' compensation insurance costs by approximately 34% resulting in the savings of tens of millions of dollars in premium dollars.
This would not be possible without the program being managed and administered by Pro Group Management. Pro Group not only provides effective claims management for our dealers but also assist dealerships in improving workplace safety. Pro Group's Safety Division has a highly trained staff of safety experts who help to develop and continually refine our dealerships' workplace safety programs through training, site visits, and other educational programs, ensuring that they are in compliance with countless OSHA standards and regulations. All safety consultation services are made available to all members of NANSIG at no additional cost.
Like many other business sectors, the automotive industry is experiencing unprecedented pressures and transformative changes to the way Nevada's and the nation's new-vehicle dealers service our customers. From having to deal with significant supply-chain constraints hampering vehicle production to navigating evolving governmental regulations caused by the COVID-19 pandemic, dealerships across the country have had to significantly change their normal business practices in order to respond to these threats and continue to offer a level of service our customers demand.
When the COVID-19 pandemic took hold in mid-March of 2020, dealerships in Nevada saw a precipitous decline in sales volume. The Nevada new vehicle market was off to a good start in the first two months of the year (more accurately, the first two-and-a-half months), then the bottom fell out. Total new vehicle sales encompassing the months of March and April of 2020, respectively were down a stunning 38.2% compared to the same period of 2019. While these numbers were certainly staggering, they likely would have been much worse had NFADA not been successful in convincing state leaders that our industry must be deemed an "essential business" and be allowed to remain open.
NFADA was only able to accomplish this by putting together a comprehensive draft COVID-19 mitigation plan in order to help minimize the spread of the novel coronavirus. The plan included such things as frequently scheduled and enhanced sanitization of all areas of the dealership; suspension of test drives; removal of vehicles in the showroom in an effort to reduce potential contact spread and to allow for the greater distancing of customers; and expanded remote/online sales including delivery of the vehicle to a customer at his or her place of employment or residence.
Fortunately, Nevada's new-vehicle dealerships were able to reopen shortly after the beginning of the pandemic due to our mitigation plan and begin the long path to recovery with sales beginning to normalize towards the end of the third quarter. However, other pressures outside of our dealers' control began to build which have proven to be almost as challenging as what we faced during the springtime of 2020.
As more people began working remotely and students handled their schooling from home, demand for consumer electronics skyrocketed. Coupled with automotive factory shutdowns, semiconductor manufacturers (having had to shut down production due to COVID as well) shifted their focus to satiate the rising need for items like computers and smart TVs and reduced and/or eliminated the manufacturing of common chips used in the automotive space. Further, a fire at a Japanese factory that supplied approximately 30% of the chips used in vehicles caught fire, resulting in a massive disruption in this vital link of the supply chain.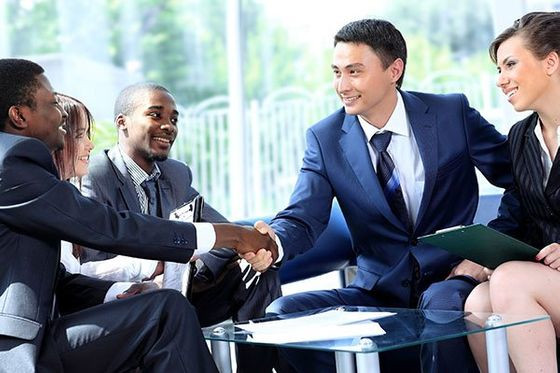 A lack of chips has resulted in an unprecedented decline in vehicle production across the globe. According to AutoForecast Solutions, Inc., roughly 10.2 million vehicles were eliminated from production schedules in 2021 alone. The result of the "chip crisis" has depleted inventories for new vehicle dealers across the land. All that one has to do in order to observe this unprecedented problem is to drive to a dealership and observe empty lots which are historically filled with new vehicles. Countless dealerships are operating with less than 10% of normal inventory levels with many oftentimes not having a single new vehicle available to sell.
Industry experts predict that we would not see production and inventory levels begin to improve until mid-2022, with normalization likely not occurring until the first quarter of 2023. With consumer demand for new vehicles at levels we haven't seen for decades and supply numbers that haven't been this low since the great recession, prices for vehicles – new and used – have skyrocketed. This has helped to somewhat buoy dealership profitability in the face of declining revenues.
While the industry grapples with continued supply chain pressures, that is not stopping the goals to bring more electric vehicles (EVs) to market. Our vehicle manufacturer partners have committed to spending more than 1/3 of a trillion dollars to develop and bring to market dozens of EV models. By the end of 2025, it is anticipated that there will be more than 100 new EV offerings and our members are excited to play a key role in the electrification of Nevada's fleet.
Dealerships across the state are investing millions of dollars in tooling, training, and battery charging infrastructure and will continue to be one of the nation's leaders in the growth of alternative powertrain vehicles. According to the 3rd Quarter Nevada Auto Outlook report, Nevada was ranked fifth out of the top 15 markets for growth in electric/plug-in hybrid market share. NFADA expects this growth to continue due to expanded charging opportunities as a result of legislation recently passed by the Nevada State Legislature which directed the state's major electric provider to invest $100 million in electric charging stations across the state. This will prove to be a vital part of the industry's efforts to bring more EVs – both new and used – to our customers.
While our industry is certainly facing unprecedented challenges, NFADA is bullish on the future of the automotive market. Our dealer members and their more than 11,000 employees will continue to work hard to ensure the nearly 220,000 vehicles they sell are safe and our customers will always have a trustworthy advocate for their automotive needs. Focus on the consumer has served Nevadans well for decades and will continue to for decades more.
AT A GLANCE
Nevada Franchised Auto Dealers Association
What: Leading business trade association representing factory franchised new passenger car, light truck, and heavy-duty truck dealers in Nevada
Where: Based in Reno, Nevada
Website: www.nfada.net