Hubert Vester Auto Group
Driven to succeed
Business View Magazine interviews Chris Vester, COO of Hubert Vester Auto Group, for our focus on the U.S. Automotive Dealership sector
Hubert Vester Auto Group is a family-owned dealership based in Wilson, North Carolina, aspiring to be so much more. According to COO and chief visionary Chris Vester, the company wants people to identify it as a leadership development company disguised as a car dealership. This bold outlook underpins the company's core mandate of enriching every life they touch, both customers and employees, by providing an incredible dealership experience.
"The idea behind our choice to be a leadership management company is that we believe leadership is nothing more than influence, and everyone has influence – whether in their family, at the office, at church, or even to themselves at a personal level," explains Vester. "If we can teach our people how to lead themselves well and have a good influence, then the impact we can have on the community can be massive."
These words might sound radical for a company that sells cars, but this philosophy is why it has experienced such stellar growth since its inception some thirty-odd years ago.
"My father, Hubert Vester, founded this company in 1991," narrates Vester. "When I was old enough, I joined the company and worked in the detailing department. Over the years, I worked in every department, from parts and service to sales and then to management. In 2014, I was promoted to the role of company visionary or what other traditional companies would call Chief Operating Officer, a role I've worked in since."
At its peak, Hubert Vester had eight brands spread across North Carolina, with hundreds of employees, but this number has strategically contracted to a trio of sites in the wake of the COVID-19 pandemic. "We currently have three locations; Hubert Vester Honda, Hubert Vester Toyota, and Hubert Vester Chevrolet, all along the same street," says Vester. "We recently brought the number down from five to three to better manage our business and ensure we were providing quality service at all our locations."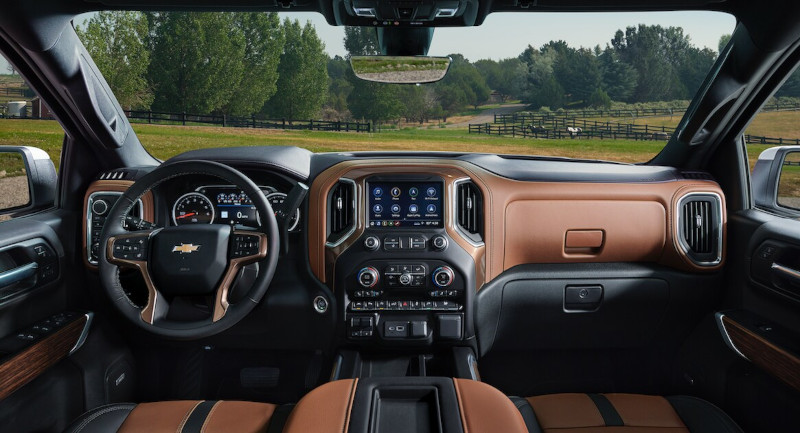 Hubert Vester Auto Group currently has 200 employees at its three locations, with a significant number having worked for the company for between 10 and 25 years and 27 per cent of the employee base has at least five years tenure. According to Vester, the firm's unique corporate culture is why employees stick around for so long and customers keep buying cars from them, one generation after another.
"One of the things we are trying to figure out is what makes us unique in our market," says Vester. "We know we have something special because our employees hardly leave for a competitor, and we've had customers buy cars from us for decades. For example, this one family has bought 37 cars from us, and it's not only the immediate family but the extended family. We just need to quantify what that special thing is and focus on growing our business upon that foundation."
To achieve this, the company is currently running a feedback campaign to ask customers and employees why they work with the Hubert Vester group. They send out a video of some of their employees and customers asking a straightforward question: "Tell us, what made you choose us? Help us determine what makes us different."
The company's core values revolve around having a passion for serving and promoting positivity. Still, as Vester notes, it is not enough to just have core values without knowing whether they reflect the image your customers see. "Having a good name is one thing," he says. "Figuring out what got you that good name and then expanding, focusing, and building on it is another thing altogether. We want to create a culture that gives customers a reason to come back and buy a second or a fourteenth car from us."
Although having a positive culture supports organic growth, the company must also contend with market factors like the current skilled labour shortage affecting the auto dealership industry. According to an industry report by TechForce Foundation, the industry will be short by approximately 642,000 technicians (automotive, diesel, and collision) over the next five years.
While these numbers paint a bleak picture for the industry, Hubert Vester is taking an unconventional approach to dealing with this issue – community involvement. "We've got good relationships with the local community colleges," says Vester. "I personally go and speak at high schools with automotive tech programs, and I start recruiting people for the business when they're in ninth and tenth grade. I tell them that if they want job security, an automotive technician will always have a job and they make excellent incomes."
Besides speaking with students at the local community colleges and high schools, Vester and the company are also deeply involved in other community efforts. He shares, "Some of the initiatives we have are 'Teacher of the Year for Wilson County' that has been running for 15 years, where we give the winner a car to drive for the year. We are also involved in purchasing school backpacks for underprivileged kids, and last year we did around 800 backpacks. Another initiative we participate in is called 'Wilson PALS' in partnership with local law enforcement. The PALS focus is connecting law enforcement with local children through athletic camps."
The COVID-19 pandemic's impact on the automotive and parts industry has led to an inventory crunch that, two years on, is yet to resolve fully. For Hubert Vester Auto Group, these effects functioned as catalysts for innovation, propelling the company into new waters it had never tasted before. Vester admits, "When the pandemic started, people were afraid to leave their houses, so we had lots of units but no buyers," says Vester. "By mid-2020 coming into 2021, people started leaving their houses but, by then, we had no inventory to keep up with the demand that ensued."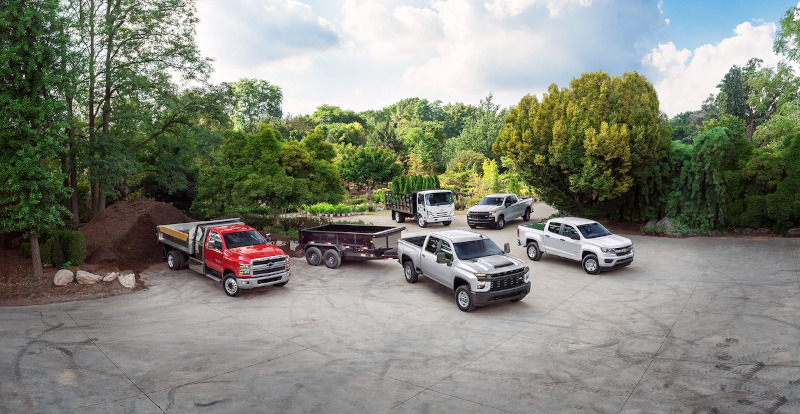 Like most other dealers, Hubert Vester turned to used car sales to fill the gap left by dwindling new car supplies. However, more was needed to maintain a steady supply of used car inventory since there is no formalized supply chain like there is for new cars. "To solve our used car inventory challenge, we came up with the idea of incentivizing our salespeople to find us units to buy for resale," says Vester. "It was a complete game-changer for us because our people started tapping into their networks – friends, family, friends of friends – anyone who could connect us to a used car seller. The result has been a steady stream of used car inventory, plus some thrilled salespeople who are making money both from bringing in cars and then selling them."
Although the incentives started as a stop-gap measure, Vester says that it will become a permanent part of their business model in the future because it has worked so well. Yet, while the company has enthusiastically embraced the used-car business model, Vester is adopting a wait-and-see stance regarding electric vehicles, and he offers several compelling reasons why. "Although the government is pushing electric cars, the industry and market just aren't ready for large-scale EV adoption yet," he explains. "For instance, Toyota is choosing to focus on hybrid cars because it recognizes the limitations of infrastructure. We, as a nation, just don't have enough charging stations available across the country to make EV a viable option."
For now, the company is following the customers' needs because Vester believes they are the ultimate determinant of what inventory they should stock. "When the time to stock only EVs comes, we'll be happy to embrace the change because it's what the customers will want," he affirms.
As the company's chief visionary, Vester has a clear picture of what he wants Hubert Vester Auto Group to become. "We know what we want to achieve in the next five years – double our revenue and sales volume and grow our workforce by around a hundred more employees," he says. "We also want to continue promoting the online retail channels that we launched in 2015, which was a bit early for the industry, but we feel are now approaching prime time."
A significant reason that Chris Vester is so confident about the company's trajectory is that the company founder, Hubert Vester, who is now 70 years of age, still attends senior management meetings and is satisfied with what the younger Vester is doing. Chris adds, "He trusts where we're headed, so that's a good thing."
AT A GLANCE
Hubert Vester Auto Group
What: Full-service new and used auto dealers
Where: Headquartered in Wilson, North Carolina
Website: www.hv.auto