Strashin Developments
Where sustainability matters
Business View interviews Elliot Strashin, President and Owner of Strashin Developments, for our focus on Sustainable Construction
Sustainability is recognized as an important goal by companies all over the world. However, it is not necessarily easy to achieve. Part of the problem is that green initiatives must be financially viable if they are to achieve widespread traction. This is something that many pundits and politicians fail to grasp. But it is central to the work being done by Strashin Developments, an organization offering property management and redevelopment services based in Toronto, Ontario.
"S. Strashin and Sons Limited was a company formed by my father, grandfather, and uncle that carried out minor building work in the 1950s," Elliot Strashin, President and Owner of Strashin Developments, and current President of Strashin and Sons explains. "I took over the business in the early 1990s, taking advantage of the fact that the real estate market had collapsed. I started buying old factories, taking those buildings and renovating them into quality office spaces."
Although Elliot's actions pre-dated the emergence of the green movement into mainstream business circles, it wasn't long before his work was receiving plaudits. After insulating walls, installing double-glazed windows, and putting in high-efficiency heating systems into the old buildings he had purchased, the city authorities began to take notice. In the early 2000s, for example, he received a plaque from the Toronto city council in recognition of his renovation of a historic seven-story building at 460 Richmond Street West.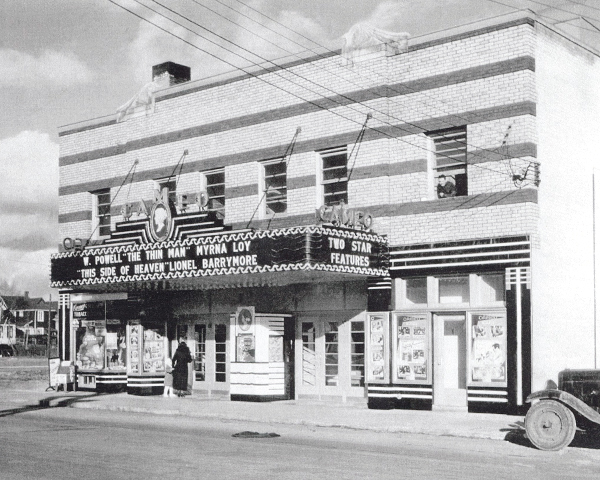 More recently, Strashin and Sons  –  through its wholly-owned subsidiary, 501 Alliance Investments – is carrying out renovations on the former Cooper Canada sporting goods factory, near Weston Road and Black Creek. The project is targeting LEED Platinum Certification through a number of initiatives, including stormwater harvesting, geothermal HVAC, high efficiency LED lighting, and insulated roofing and walls.
"Starting at the top of the building, we've got a 298KW solar farm as part of the feed-in tariff (FIT) program started by the Liberal government," Elliot says. "As the solar farm is part of the FIT contract, it doesn't directly supply energy for the building but the other additions are all designed to directly  improve the building's sustainability. All the things we're adding to the building make a huge difference but they're not costing me significantly more than if I was simply renovating the building. I've already gutted and renovated five buildings previously, so I know exactly what each addition will cost."
Elliot's renovation work can take significant amounts of time, particularly when natural disasters interfere with the original schedule. Unfortunately, the former Cooper Canada sporting goods factory is situated on a floodplain and has been impacted by three separate once-in-a-hundred-year floods. Despite the setbacks these floods have caused, Elliot and his company have remained committed to sustainable initiatives.
"I've been involved in many new green technologies," Elliot notes. "In particular, I started engaging with a company called Environmental Waste International (EWI) around the turn of the millennium. EWI has a patented microwave technology that reduces organic matter into short-chain carbon molecules. This technology has profound implications for a whole number of waste products."
Elliot points to the example of waste tires – the kind that accumulates in dumpsites and takes numerous years to break down. "As part of my support for EWI, I cofounded  a company called Ellsin Environmental," he explains. "We were able to get some government funding to build a tire recycling plant in Sault Ste. Marie. Essentially, you have waste tires going in one end and carbon black, a material used in everything from plastics to printer ink, coming out the other. That plus oil, steel and natural gas. And there's absolutely no unwanted by-products or pollution produced."
Elliot notes that the decision to make recycled carbon black is not an entirely altruistic one. Although it is good for the planet, it is also financially viable. He adds, " When we didn't receive support from the federal government through our SRED application  we had to sell the plant back to EWI – there are now other parties taking this technology forward. Hopefully, a commercial plant will be up and running soon."
In addition to his work with Ellsin Environmental, Elliot was also a director of dynaCERT, a company engaged in the design, engineering, manufacture, testing, distribution, and installation of transportable hydrogen generators. The company's retrofit product injects hydrogen and oxygen into a vehicle's air intake manifold, which boosts performance, improves fuel efficiency, and reduces greenhouse gas emissions.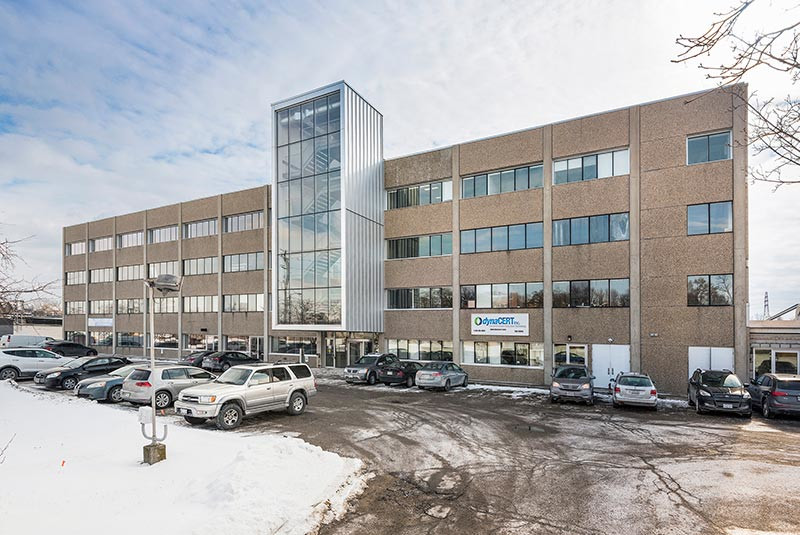 "The technology can reduce greenhouse gasses by 50% and improve fuel economy by between 5 and 15%," Elliot says. "Plus, everything is measured, calculated and recorded for carbon credits. There are a billion  diesel engines in the world today. If there was a technology that could replace all those engines, the cost would total trillions of dollars. But there isn't any technology to immediately replace them." With diesel engines here to stay, the technology created by dynaCERT is a realistic, financially viable way of reducing the environmental impact of these engines. As Elliot attests, "Even if you're a climate change naysayer, you should be excited about saving on your fuel costs and getting carbon credits which translate into cash. It's a practical solution for all parties."
Elliot has been aided in his sustainability work by several expert supporters. Dennis Campbell was already a tenant at Strashin's 501 Alliance building when he made his pitch regarding his geothermal technology. "Dennis has over 30 years of experience in geothermal," Elliot notes. "He will design your system, customize the units that you need, install, and service them. He provides the complete package from beginning to end and I'm not aware of anyone else that does that."
Elliot and Campbell are currently installing geothermal energy into a 75-unit apartment building in Cobourg, a Montessori school, a house in Bowmanville, and many other bids are in the works. "There's so much demand for geothermal, what we call ground-source heat pumps," Elliot comments. "But, really, what other choices are there? Air-source heat pumps don't work with temperature extremes, whereas ground-source heat pumps work in any condition and any weather. Although there are drilling costs to pay up front, the payback is likely to be seven years or less – particularly with the savings you'll make on carbon taxes."
Another important supporter of Elliot's work is Dr. Richard Lu, with both individuals working together to distribute dynaCERT products in the Chinese market. Other collaborations have followed. "A few years ago, Richard and I started an organization called AI Renewables to develop green energy," Elliot says. "We got into a technology called CHP (Combined Heat and Power). CHP is not a new technology – it's been around for at least 150 years – but it doesn't get the attention it deserves. With every fossil-fuel-burning engine, two-thirds of the energy is wasted as heat. If you can capture this heat and put it to work, say, to heat your hot water or building, you can double the efficiency of each unit of natural gas that you burn. That's what CHP can achieve."
Elliot recognizes that CHP installations may not be as green as solar panels or ground-source heat pumps, but they are greener than the status quo. He shares, "It's important that anyone interested in sustainability doesn't let perfect become the enemy of good. Importantly, we can install our CHP units at no cost to the owners of the buildings where they are housed. We basically earn our money by selling electricity at a 10% discount to the market."
Moving forward, Strashin Developments is looking to invest in more practical solutions to the climate crisis. Elliot reports, "AI renewables is also bidding on 450 megawatts of solar farms in Nova Scotia at market rates. If we are successful in our bid, we will be in partnership with the Mi'kmaq people and other local communities in the province."
All of these initiatives, whether they involve solar power, CHP units, or any other green technology, are financially viable, without government grants or subsidized pricing. Idealism won't save the planet, but perhaps some of the projects being supported by Strashin Developments will.
AT A GLANCE
Strashin Developments
What: An innovative property management and redevelopment company
Where: Toronto, Ontario
Website: www.strashindevelopments.com