Harborcreek Township, Pennsylvania
"Something for everyone"
Business View Magazine interviews Dean Pepicello, Supervisor of Harborcreek Township, Pennsylvania for our focus on Economic Growth in U.S. Communities
Slogans can be a tricky thing. They set the stage, after all. They need to be pithy and polished. They need to be both realistic and yet still inspiring.
Pennsylvania's Harborcreek Township puts their money where their mouth is when it comes to their slogan. "What really is unique and special about us," says Harborcreek Township Supervisor, Dean Pepicello, "is the fact that we are literally 'something for everyone'. That is our township slogan. If you want suburban life in a newer neighborhood with $300,000 homes and all of those amenities, we have it. If you want to live in a rural residential area and do small farming or just have open space with more room to yourself… all of those things, we have. If you want an older subdivision, with smaller, more affordable homes and smaller lots, we have it. If you want to be a farmer, we have it. If you want to start a small business, we have it. If you want to start a small business or expand a business on a major highway and interstate, we have two interchanges. We have a small industrial area. So the bottom line is this: we literally do offer something for everyone."
Harborcreek Township, with a population of just under 17,000, is located on the shores of Lake Erie, in Pennsylvania's northeastern Erie County. It's just east of Erie, a large city of nearly 100,000. "We're a first ring suburb of Erie," says Pepicello. "We don't have a downtown. We're not a borough. We don't have those. We're more drivable than walkable. But we do make significant investments in parks and related amenities.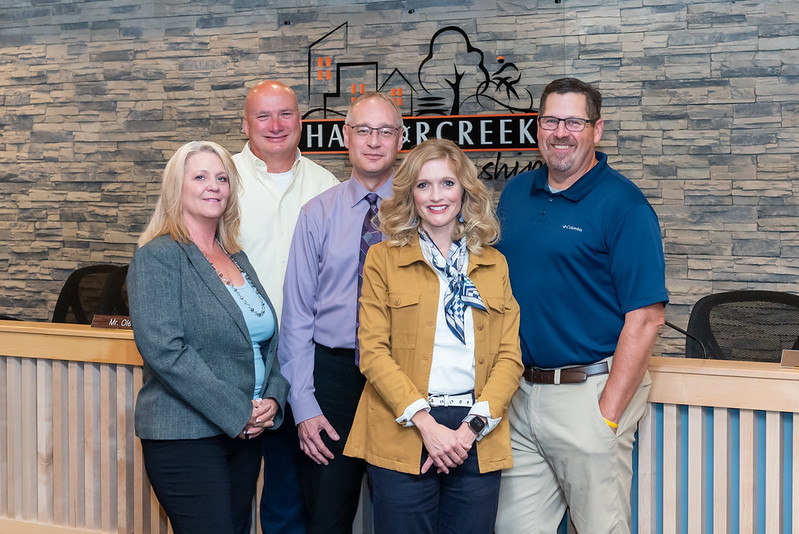 Harborcreek Township has nine parks, actually. They have everything from sports parks, where kids can play soccer and baseball and softball, to parks that are located on the shoreline. Two significant parks are on the beautiful shoreline of Lake Erie: Shades Beach and Shorewood Park. Those parks provide public access to the waterfront. "There just isn't much of that anymore," Pepicello says. "So it's very important for us to preserve that and allow public access. We also have several big parks that are just about open space and hiking trails, including 6-Mile Creek Park and Highmeyer Park. So if you want to hike? We have it. If you want to play youth sports? We have it. If you want to be down on the waterfront, on a boat or having a picnic? We have all of those things."
Harborcreek Township makes more of their revenue on earned income than they do on real estate tax. "We are trying to appeal especially to young families who have jobs, who work wherever, but live in Harborcreek," Pepicello explains. "It doesn't matter where you work, we want families to move to Harborcreek. So we invest a lot of money in our park system because parks attract young families. They also add to the quality of life, which is important. For those two reasons, we are very conscious of our efforts and we spend a lot of money and time on our park system." That doesn't mean seniors are left out. Harborcreek also includes several patio homes, condos, and 55+ apartment living options as well.
Pepicello is the first to admit that Harborcreek looks much different than it did a few decades ago. "If you were to come to Harborcreek Township 20 years ago, I think you would see a municipality that did certain things fairly well. But one thing we didn't do necessarily well was being attractive to businesses. So 18 years ago, we kind of blew everything up developmentally," Pepicello recounts. "We changed everything. We did a lot of it through the power of zoning to allow more uses within our business district."
Part of that process was an aggressive, short term tax abatement program. They offered a five-year tax abatement for businesses that came into their traditional area. "It has worked for us," Pepicello states. "We are in a much better position, we think, in part, because of it. But at the same time, we believe that a rising tide lifts all boats. So we demand certain things in land development." Some of those things include attractive landscaping, sidewalks, paved parking, lighting, and stormwater accountability. "All of these things are important to us," Pepicello notes. "At the end of the day, we want to have a minimal impact on the environment and a maximum impact on the quality of life. At times in our past, Harborcreek Township wasn't always exactly friendly to development. We wanted to change. And we have. We have reduced fees. We've made the process simpler."
Years ago, a drive down the Harborcreek business district on Route 20 would have revealed underutilized spaces. Today, however, businesses are booming. New businesses are coming in, both local and national. In just the last year, they've added a Chipotle, and a Tractor Supply and a Dunkin Donuts are both under construction. These are interspersed with the mom-and-pop shops that help to round out the business district. "We have a growing, thriving business district," Pepicello says. "We have a really nice mix of local and national businesses."
As far as infrastructure goes, Harborcreek is just wrapping up a $10 million sewer upgrade project. They replaced or upgraded pump stations and holding tanks, along with fixing sewer lines. Pepicello believes this project helps to protect the environment. It also sets the township up for more growth. "We have room to grow again," he says. "And we expect that we will continue to do that."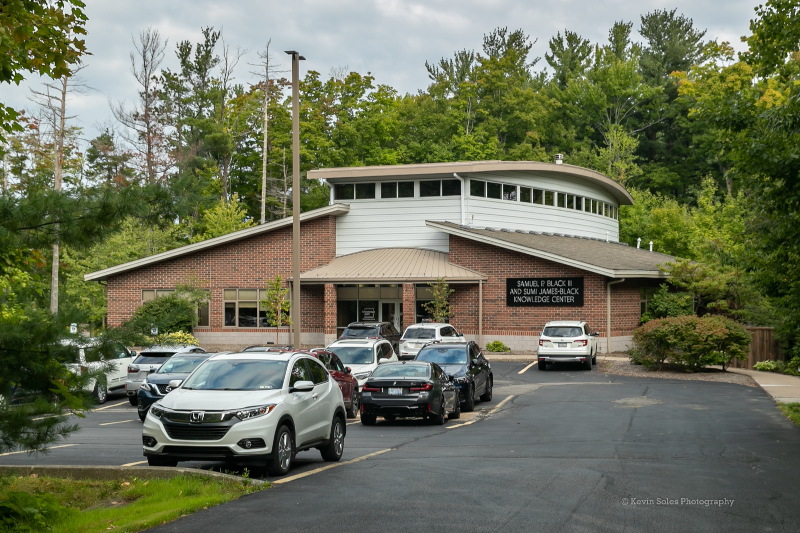 That growth is already happening with a new project in the works called Harbor Village. It will have 178 units – a mixture of townhouses, apartments, and commercial businesses. "It's one of the largest projects that Harborcreek Township has seen in 20 years.
Another area of growth has been their EMS ambulance services. Harborcreek is served by three volunteer fire departments. To help support those busy volunteers, Harborcreek, in conjunction with two other local municipalities, started a paid ambulance service. This allows the EMS teams to support each other. It also allows for even better service. According to Pepicello, "The most important thing to us is when you call 911 in Harborcreek Township, you know that someone is coming. We're coming to help you."
Relationships are a vital part of maintaining growth, too. It's the idea of taking care of your own. In that regard, Pepicello says they work closely with the folks at Harbor Creek School District as well as the newly established Erie County Community College. Penn State Behrend is also important to the township. "They're one of our major employers," Pepicello says. "They take up a large area of acreage and a lot of professors, administrators, and employees of Penn State Behrend live in Harborcreek. The student population adds to what we do in this township. Behrend drives a lot of what we do, along with their close proximity to Knowledge Park."
Knowledge Park is home to nearly 20 forward-thinking companies, employing over 500 people. It works in tandem with Penn State – the faculty, staff, and students for business and technology advancement. Knowledge Park is home to a diverse group of businesses, including Truck Lite and Altair Real Estate Services, and it acts as an anchor for the township.
Moving forward, the current Board of Supervisors, which includes Pepicello, Tim May, and Steve Oler, agrees on some simple yet wise goals for Harborcreek Township: "We want to continue to grow slowly where we have the infrastructure to handle it, without sacrificing everything that Harborcreek Township is. That's our goal in five years. That's our goal in 50 years. We think we can achieve it. We think we are on our way."
Managing growth can be tricky, especially with the unpredictable nature of the last few years. Erie County, as a whole, is losing population. "The pandemic, to some extent, has almost been beneficial to us as people flee cities and as families move back from major markets because they can work from home." Pepicello states. "I think our cost of living, our quality of life, the school district – all of those things have people coming back to the suburbs in general, and certainly to Harborcreek. The fact that Harborcreek is growing says that we're doing something right."
AT A GLANCE
Harborcreek Township, Pennsylvania
What: A popular growing municipality; population 17,000
Where: Erie County, PA
Website: www.harborcreek.org
Altair Real Estate Services – www.altairre.com
Altair Real Estate Services located in Erie County PA is a full service real estate consulting, brokerage, development and management firm across several sectors including private, not for profit and government. Our unique approach to servicing our clients includes industry best practices in all focus areas including state of the art systems for tracking financials, tasks and client/customer relationships.