Reedman-Toll Auto World
Operational excellence
Business View Magazine interviews Bill O'Flanagan, VP of Reedman-Toll Auto World, as part of our focus on best practices of automobile dealerships.
Established in 1954, Reedman-Toll Auto World has grown to become the premier auto dealer in the northeast Philadelphia region. Throughout its six decades of operational excellence, Reedman-Toll has strived to combine the best possible customer service with top-notch repair/maintenance work and, more recently, the largest new and used car, truck, minivan, and SUV inventories. Reedman-Toll now serves all of the greater Philadelphia area, with a complete selection of new vehicles from Chevrolet, Dodge, Chrysler, Jeep, Subaru, and Fiat, along with a huge offering of quality used vehicles.
The main location of Reedman-Toll has been in Langhorne, in Bucks County, Pennsylvania for 65 years. It was started by Ralph Reedman, a pioneer in the automobile retail business. When he and his brothers came back to Bucks County following World War II, Ralph began selling automobiles by the side of the road. His family had been farmers, but the auto business really took off and eventually he was able to get a franchise, and then grow it into one of the largest sellers in the county. Today, Reedman-Toll Auto World's Langhorne location boasts a state-of-the-art showroom where customers can shop all makes and models under one roof. The company is also home to outstanding Parts & Service Centers, a Collision Center, and a Finance Department.
Economies of scale are one thing, but what truly sets Reedman-Toll Auto World apart as the best car dealership in the Philadelphia area is its employees. "The number one thing is our people," explains Bill O'Flanagan, Vice President of Reedman-Toll, "and the quality of our employees. For example, our General Manager, Jimmy Hughes, has been with the organization for 35 years and a large percentage of our people have been here between 10 and 15 years. We have been able to build on a very good training culture and, then, as we have opened other dealerships, we have been able to seed people from the main dealership and get that same training, that same process, and ultimately the same results. So by far, our number one competitive advantage is the strength of our people, and the culture they have been able to maintain. They are probably our only competitive advantage, to be honest, because while our locations are good geographically, they could always be better. Our franchisees are excellent but there are a lot of competing dealerships in our area that have their own franchises. So, at the end of the day, our prices are competitive but probably the same as a lot of other organizations; it is the service our people give that make it competitive."
And that competition has led to success and growth. Reedman-Toll now has seven locations – three Chrysler, Dodge, Jeep RAM, Fiat franchises; two Chevrolet; two Subaru; one Nissan; and one Honda. The Langhorne location, being the largest, contains three of those franchises in an auto center, while the other ones are single point dealerships in Downingtown, Springfield, Exton, Jenkintown, and Drexel Hill.
"For a visual," O'Flanagan reflects, "it is like our dealerships are a half moon across the top of Philadelphia. We draw customers from all over that area and further afield as well." The company has between 750 and 800 employees and sells around 15,000 vehicles in a normal year. Of those vehicles, 10-11 thousand are new and four to five thousand are used. "We are always open to growth," O'Flanagan adds. "We have grown relatively quickly in the last five or six years and have added four stores to the group in that time. So, I think we are going to continue to grow but we are going to do it very strategically in the next few years. If we grow now, we are going to buy dealerships or franchises that are either really close to our current locations or that are franchises for products that we aren't currently covering. In Langhorn, which is our biggest store, we have a Chrysler, Dodge, Jeep, and a Chevrolet, and a Subaru, for example, and if, say, a Ford or a Honda dealership became available in that market area, we would be very interested."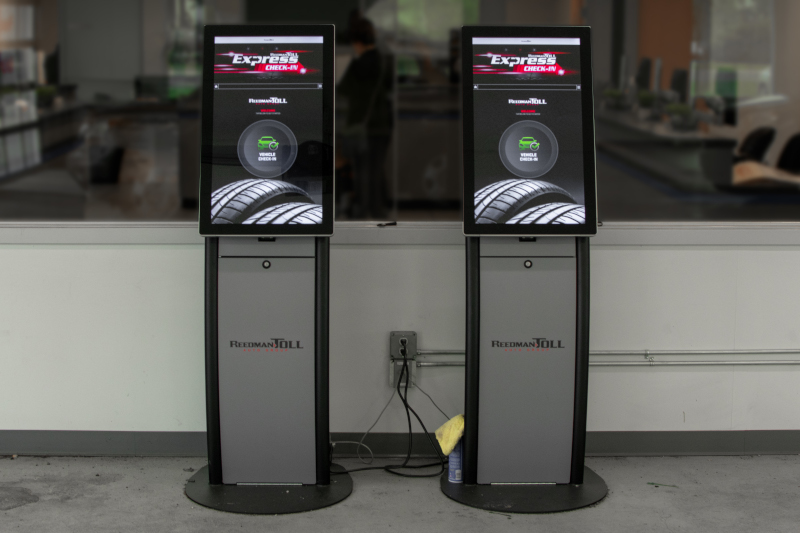 Reedman-Toll believes that its success is based on a combination of staying ahead of the curve when it comes to embracing new ideas, but mostly on adhering to the strength of its own ideas and culture. O'Flanagan admits, "If I were to rank what I am most concerned about, number one would be the employees, number two would be the customers, and number three would be the bottom line. But there is no question about the employees; if you take care of them, they take care of everything else, and it is very easy to run the business when you have well-trained, well-recruited employees who commit to your culture. And it is almost impossible if you do not. That is why we try and recruit employees early in their career and really train them in the way we do things, in our culture, in the hope that this will become not just a job for them, but a career."
Another reason for the company's success is that it continuously tries to be on the leading edge of where the market is growing – leading instead of following. An example of that is the service kiosk in its service departments, which is an ATM-style, self-serve kiosk. Knowing that people value efficiency and speed, the check-in has been automated. After you drive up, you hand your keys to an employee who immediately takes your car into the bay, then you go to a computer screen and are presented with service options. You choose what you want, and by the time you sit down, they are already working on your car.
"It gives the customer the choice and puts them in charge of the interaction," O'Flanagan explains, "and they can do it very quickly. So, we now have employees who, instead of interacting with the customer at the moment of initial contact, are making sure that we immediately get the car, that we start the service immediately, and that we do an excellent job of informing the customer of how it is going, how long it is going to take, whether there are any additional services necessary. And that is leading edge for car service technology, even if we are catching up to some of the digital trends of other industries."
In conclusion, O'Flanagan explains the company's success, overall, by saying, "The number one goal as an organization is that if you buy a car from Reedman-Toll, if you get serviced by them, you are going to have an excellent experience. So, before we talk about adding, expanding, growing anything; first we are talking about whether we're currently doing the things that we should be doing. Are we doing the blocking and tackling? Are we executing in every way at the level we should be at? And then we can talk about seeding it and moving it."
AT A GLANCE
WHO: Reedman-Toll Auto World
WHAT: The premier auto dealer in the northeast Philadelphia region
WHERE: Langhorne, Pennsylvania
WEBSITE: www.reedmantoll.com