Astro Chemical Company, Inc.
Epoxy solutions providers
Business View Magazine interviews Jay Arnold, VP Sales & Business Development of Astro Chemical Co., for our focus on North American Resin Formulators.
Astro Chemical Company, Inc. is a leading formulator and manufacturer of specialty epoxies and epoxy-related materials, supplying tailored solutions for clients in the Power Generation, Electric Motors & Electronics, Boat, Building and Wood Restoration, and General Industrial industries. Custom epoxy formulation, specialty packaging, next-day dangerous goods shipping, combined with a product portfolio of over 300 epoxy systems, gives Astro Chemical the edge in providing exceptional value and service to over 1,200 customers worldwide.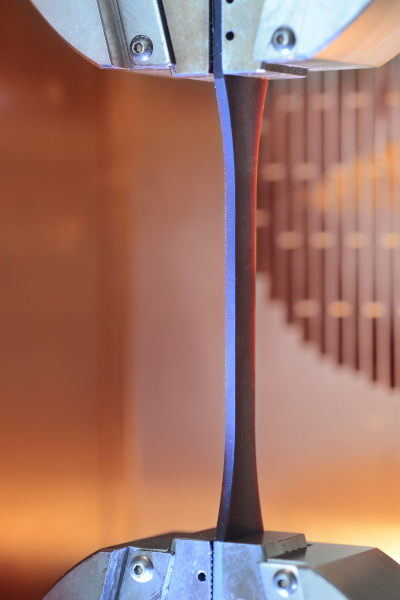 The company was founded in 1959 by Malcolm M. Bard, a chemist with over twenty years of experience working in General Electric Company's Insulating Materials Department. The facility's first formulated products were used in the manufacture and repair of large rotating machinery, such as electric motors and power generating equipment. Today, Astro Chemical offers a wide variety of specialty epoxy resins, coatings, and encapsulation compounds, including its line of BARCO BOND general purpose epoxy adhesive systems.
Jay Arnold, Vice President of Sales and Business Development, explains, "Over the decades, as electric motors got more commoditized, it wasn't as much of a special need. But things like generators, carbon fiber composites, and fiberglass composites, those needs still remain. And, as the technologies have developed in certain industries we supply to, Astro Chemical has become a trade name in these areas, developing along with them and providing customers the exact products to fit those pieces of equipment, and how they're built and repaired."
Research and development is a huge part of the Astro Chemical business. The biggest investment, by far, in the last 10 to 15 years is the lab; building out internal testing capabilities, personnel, institutional knowledge, and processes. As customer needs have evolved, the specialty, legacy-type properties require more temperature performance and high-temperature characteristics. Arnold notes, "Temperature changes the way materials, especially adhesives and encapsulates, perform. Newer requirements need new equipment, more expertise. A lot of our development, lately, is with thermal conductivity because the hotter the environment, the more efficient the machine can operate – sometimes at the expense of materials. If you can get the heat out of those materials, so they're not degrading, it really helps longevity."
Astro Chemical also formulates for electrical conductivity – semi-conductive materials used for static dissipation, for voltage equalization in areas where you don't want partial discharge or static discharge. Equipment for electrical testing, thermal testing, and mechanical testing are the company's three major development focuses. All work is done from a single "very clean facility" in Ballston Lake, New York. Several hundred different raw material inputs go into formulation. Any specified material might have 10 to 15 types of material going into the blend to yield the performance – catalyst modifiers, fillers, reinforcement material, solids – it all depends on the need.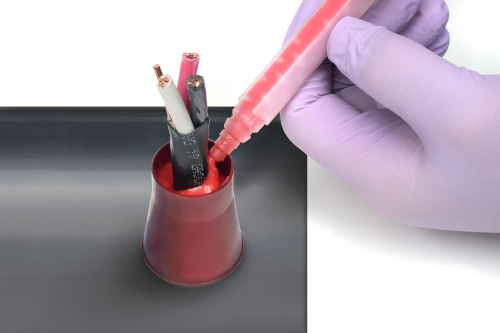 "We'll check our catalogue to see if we have a starting point for a new spec," says Arnold. "Usually we do, but if not, we'll take a blank piece of paper and start formulation work from scratch. Part of the reason for investment in our lab is that a lot of large industrial players have gotten out of the engineering work to help qualify these materials because of cost pressures and headcount reduction. We act as the next level, out-of-house engineering department. We come in and work with the engineers that are in charge of writing the specs and determining what's needed. And we'll, ultimately, do the qualification work for whatever equipment it's going in. We've really evolved that way; for small and medium-sized OEMS and service organizations, we can get them the last mile."
About 35 percent of Astro Chemical's business is international. Shipments go out to power generation sites around the world, including Europe, Asia, and South America. The specialty materials are medium to low volume, packaged in gallons, 5-gallon pails, and, often, in kit form (2-part epoxies, modified epoxies, hybridized systems), whatever size best fits the application. The company navigates below minimum quantities because it has been in the specialty space for a long time and has a very large customer base with a "pretty hefty" influx of requests.
Arnold notes, "We have 25 employees, so a small footprint. We're really a job shop set up to monitor inventory and react quickly. Our products tend to be ordered last minute and we can turn around batches in a matter of hours. A lot of our materials are shelf-life sensitive, 12 to 36 months. With the volume we supply and the shelf life, we keep them centrally located and ship globally from one location. Its hard to predict the demand and stock to it, as it is, but if we had multiple locations it would be a balancing act of material expirations."
The biggest threat to the business is when a design changes and no longer needs what Astro Chemical makes. As for competition, the company has definite advantages in the niche market. It has small, or no, minimum orders and the outstanding development capabilities draw customers in and keep them loyal. In addition to providing engineering and formulation to qualify materials for spec work, the team is available for all application-based questions and implementation. Technical data sheets are not available on the Astro Chemical website; they want people to call and talk to company experts, because it's such a specific fix. Much more than just selling, making, and engineering the product, customer support is a critical component.
Environmental issues and the chemical resin industry go hand in glove. Astro Chemical deals with flammables and corrosives, regulated under UN3082 as environmentally hazardous, which almost every resinous substance falls into these days. According to Arnold, "HAZMAT shipping has always been a big piece of our organization that's had to be up to snuff. FedEx told us we're one of their largest, non-bulk shippers in the U.S. because we send a lot of 4-box and 6-box shipments by FedEx Air for emergency jobs. It all requires HAZMAT packaging. Our staff has to be CFR49 IMDG-certified every two years and our Traffic Manager is a trainer in those areas." All boxes and labels are designed in-house for certification to the specific materials being supplied. Astro Chemical ships as a third party on behalf of its customers; 85 percent goes by cargo aircraft and is drop-shipped directly – never to warehouses, unless they are OEM production facilities.
Over the last six years, Astro Chemical has completed a major expansion to right-size operations, and add equipment as needed. Going forward, the focus is two-fold. First, maintaining the lab capabilities and trying to stay ahead as new test methods and customer requirements emerge. Second is personnel – keeping up with the pace and reaching out to customers. "Making sure our customers are taken care of is a priority," says Arnold. "We cast ourselves as materials experts that can sit at the table and fill that chair for them. We belong to TRFA (Thermoset Resin Formulators Association) and other trade groups for end use materials, formulators, manufacturers, and we also network among our customers and suppliers. A lot of people flow from big companies into smaller places and start-ups. And with them goes our name. The customer is our window into the industry and being around for 60 years, we are well known."
In essence, the key to Astro Chemical's success comes down to relationships, acting as the extension to customers' engineering capabilities, putting a special focus on making materials that are not available elsewhere, and giving customers exactly what they need, or don't even know they need. Arnold acknowledges, "That only comes from really close work with the customer and it reaches across all industries we supply to and service. Finding that relationship is the sizzle and grits of what we do."
Check out this handpicked feature on AGCO Inc./Craftmark Solid Surfaces Inc. – Solid as stone.
AT A GLANCE
Who: Astro Chemical Company, Inc.
What: Formulator and manufacturer of specialty epoxies
Where: Ballston Lake, New York
Website: www.astrochemical.com