Smith Industries, Inc.
Quality craftsmanship
Business View Magazine interviews Chris Smith, President of Smith Industries, Inc., as part of our focus on best practices in the fabrication industry.
Smith Industries, located in Midland, Texas, is a family-owned fabricator of production storage tanks, heat treaters, phase separators, and free water knockouts for oil industry operations, primarily in the Permian and Delaware Basins of Texas and New Mexico. Its working ethos is quality, customer satisfaction, and integrity; its vision is to be an industry leader in health, operational integrity, and environmental safety. The company was founded in 2004 by Rick B. Smith, who was joined in 2008 by his son, and current Company President, Chris Smith.
"Dad was in the pipe business with his dad and two brothers," Smith recounts. "He had a couple of solid relationships with a few different companies that were looking for surface production equipment and having trouble finding the quality and service they were looking for. He decided to branch out and start his own business with 15-20 employees. Most of the equipment was smaller, standard design, low pressure, non-coat, non-API (American Petroleum Institute) for the vessels and tanks. That's how it started. Today, we're up to 194 employees. We've expanded our overall scope of work in the market that we're going after, to API-Monogram tanks, non-coat and coat tanks, vessels, heater treaters, testers, piping, launchers, and receivers."
"When our shop was smaller, we just worked for a handful of different customers and they would keep our production line full," Smith continues. "So, we were lucky enough to have a good brand, high quality, and high service. We didn't have a large customer base back then. Now that we've grown our shop space and our product line, we deal with several different customers. Exxon and XTO are our biggest customers for storage tanks and vessels."
All of the company's production storage tanks are built to specifications depending on a customer's need, pressure tested, and internally coated upon request. Smith also fabricates gun barrel tanks and distributes fiberglass tanks, as well. Heat treaters and 2 & 3 phase separators can be fabricated either vertical or horizontal, and can be ASME (American Society of Mechanical Engineers) Code, NACE (National Association of Corrosion Engineers) Code, or non-code, depending on need.
Regarding the competition, Smith believes that the company's "solid name and reputation," is a definite advantage. In addition, Smith Industries provides transportation services across the Permian and Delaware Basins, utilizing its own knuckle boom trucks to transport, off load, and set oil field equipment. It can deliver large tank batteries in one to two days, depending on the size of the facility. It also has five crane trucks and six haul trucks along with its own escort service, making delivery and set-up a smooth operation from start to finish."We control the delivery and don't have to depend on contractors," he states.
Direct of Operations, Wes Julian, adds, "We have a strong quality control program and we follow it through every single process in what we build. So, as far as quality standards are concerned, we have the highest in our area in our industry."
The company also provides extensive levels of training for its workforce. All employees are given instruction on general hazard recognition as well as company policies and procedures through new hire orientation. "We train them right here," explains Chief Operating Officer, David Anderson. "We can have them setting up code or making vessels within several months after hiring them on and starting them in the apprentice program." Smith Industries also conducts routine safety meetings for all employees on topics from drug and alcohol, PPE (Personal Protection Equipment), fall prevention/protection, ladder safety, aerial work and platforms, confined space, electrical safety, hand and power tool safety, general awareness, lockout/tagout, and other industry relevant topics.
"Our core values are quality, customer service, and integrity," says Julian. "Those are the three pillars that Chris's dad helped us stay behind and molded the company's image out of. Those are the three things that we value." "We really care about our customers and we really care about our employees," Smith adds. "We're also really involved with the local community and its charities; we always try to do as much as we can."
AT A GLANCE
WHO: Smith Industries, Inc.
WHAT: A fabricator of production storage tanks
WHERE: Midland, Texas
WEBSITE: www.smithindustriestx.com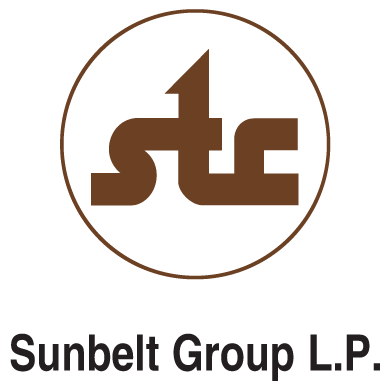 Sunbelt Group L.P. – 800-856-2222
For more than 40 years Sunbelt Group has supplied hot rolled sheet and plate, and tubular products, to manufacturers and distributors across the USA.  Sunbelt provides credible pricing arrangements throughout all market cycles by blending a local, service-oriented mindset with a forward-thinking global steel viewpoint.